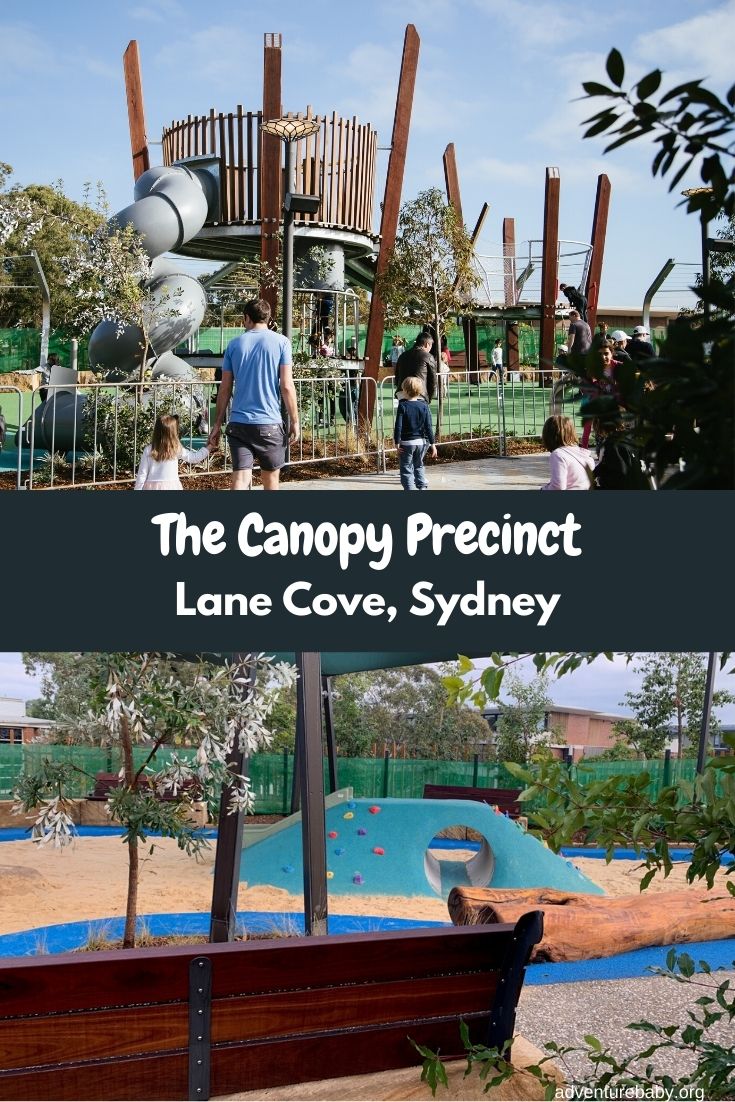 The Canopy Precinct at Lane Cove, Sydney
The Canopy is a vibrant new precinct in Lane Cove, featuring a village green and children's playground, restaurants, living green wall and solar arbour.
Located in the heart of Sydney's lower North Shore, the Canopy is a destination to shop, dine, play and relax. It also includes Coles and Aldi supermarkets and a 500-space underground car park, making accessing it and grabbing your groceries at the same time a breeze.
Village Green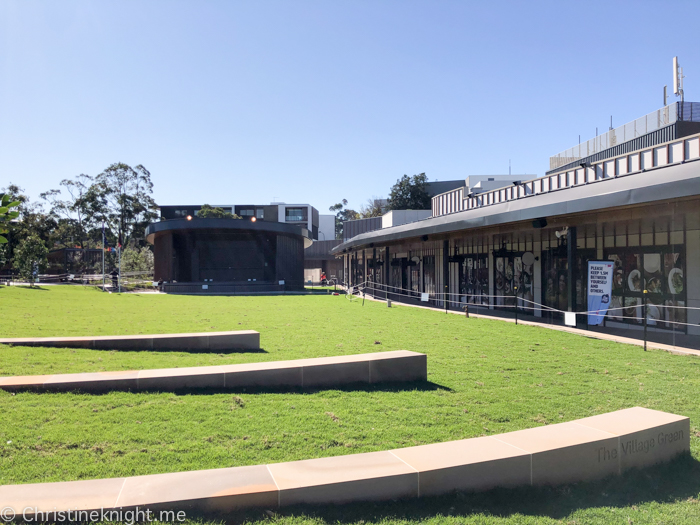 This lovely green space has a stage set up for entertaining, and sculptures dotted around.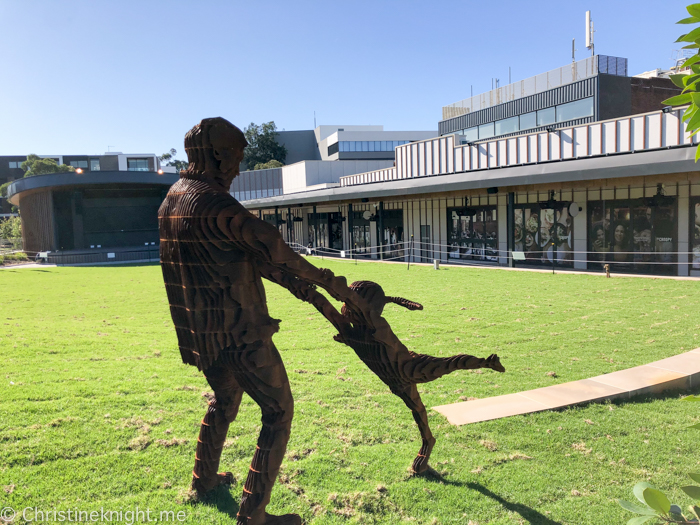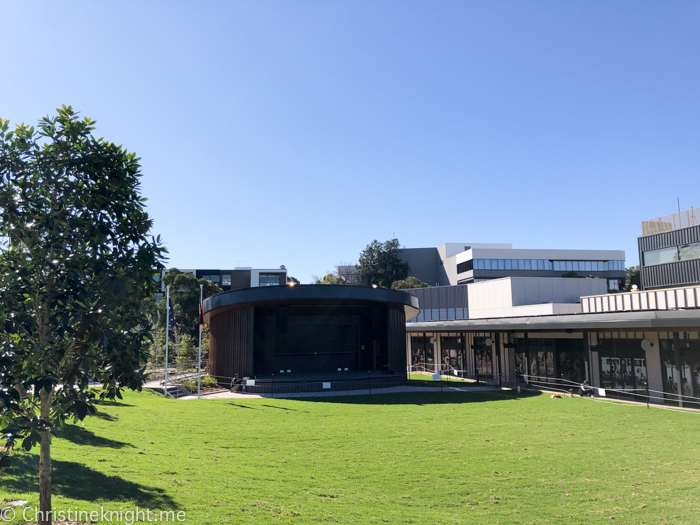 Playground
The playground is a special place, featuring a shaded toddler area with slippery dip, tunnel and water pump with park.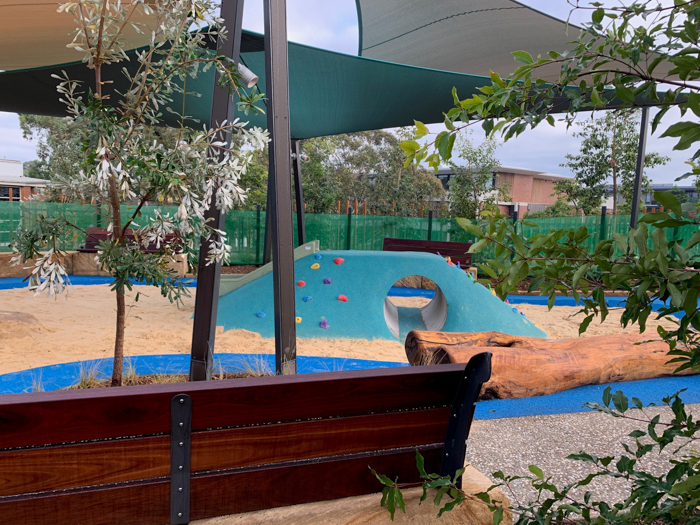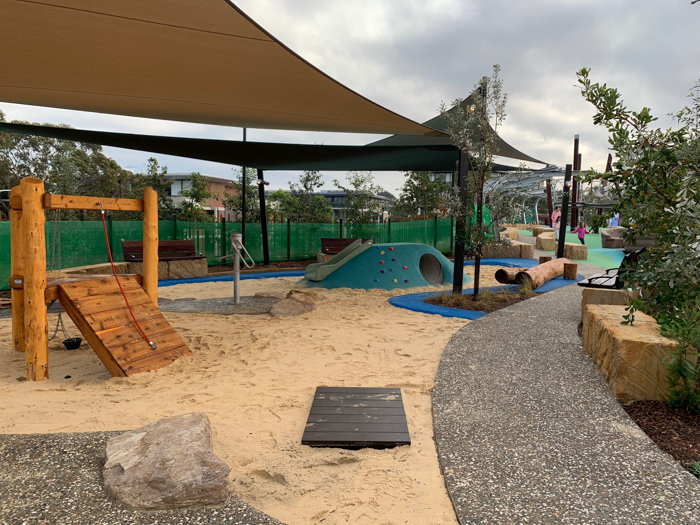 Older kids can enjoy the adventure playground which includes the solar arbour, trampolines, accessible swing and the incredible climbing structure. Reaching 8 metres high and over 15 metres in width, the structure includes vertical climbing nets, a fire pole, pommets, sagging bridge, junior and spiral slides and upper/lower play decks.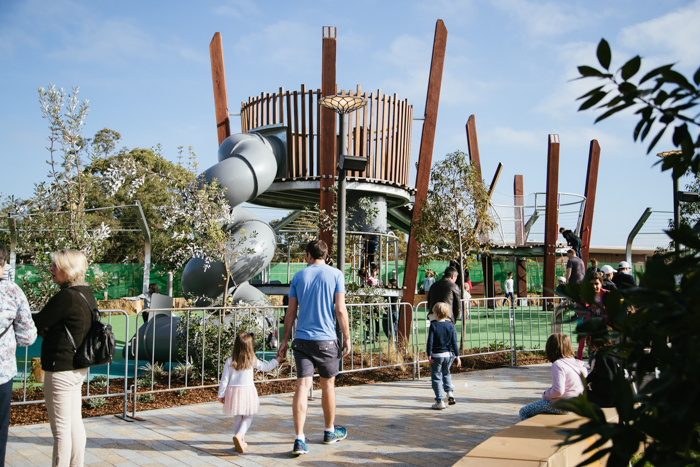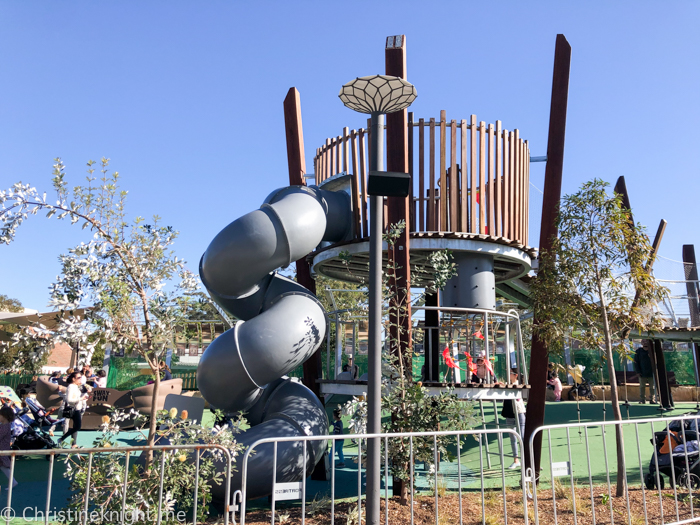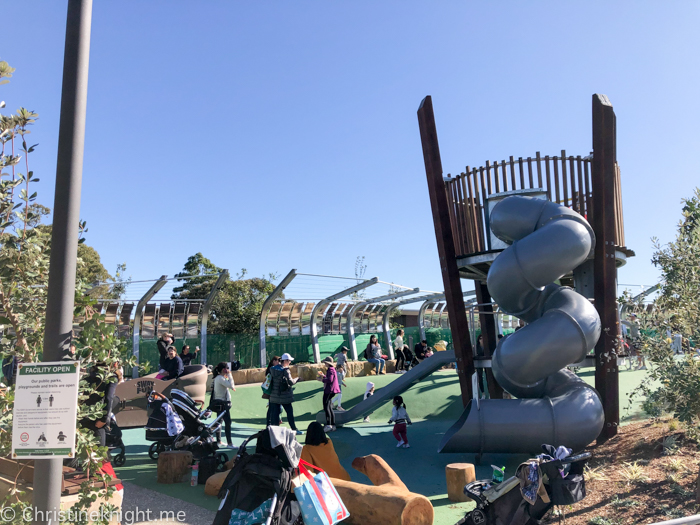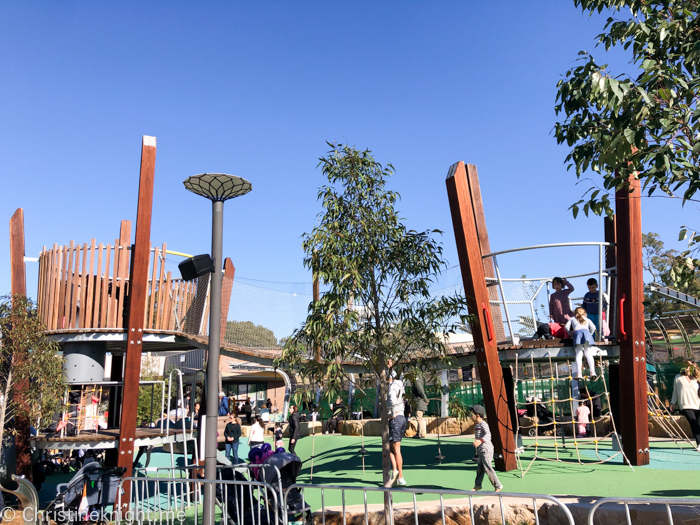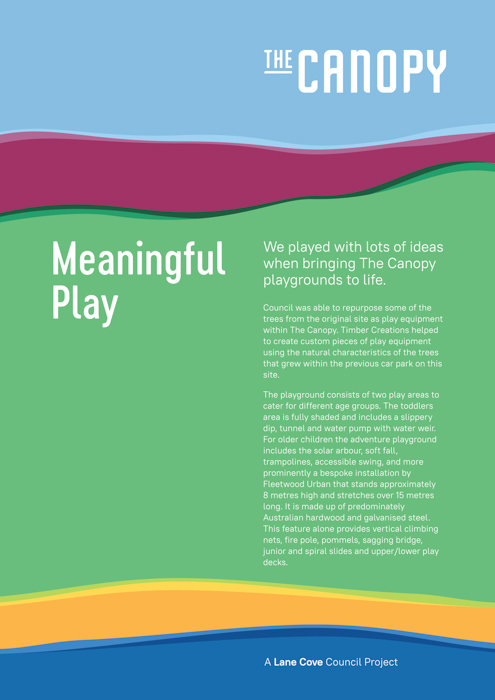 Sustainability Features
The Canopy was designed with several sustainable features, including a living, breathing green wall, 230 solar panels, electric vehicle charging points and a bespoke galvanised arbour.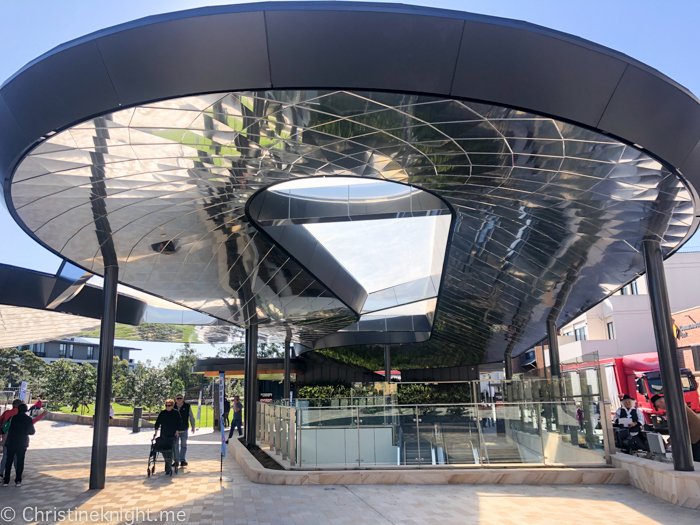 The solar arbour is a stunning sight to behold. Featuring printed solar cells developed by the University of Newcastle, this arbour in Lane Cove is the only public place in Australia where you can see these cells in action. From 5:00pm each day visitors can trigger the motion sensors to display LED lighting which is powered by these ultra light-weight, flexible and recyclable solar cells.
The 20 square metre green wall houses plant species scientifically developed to improve air quality including Philodendron Xanadu, Alternanthera Dentata, Philodendron Imperial Green, Philodendron Hope and Westringia Fruticosa. The green wall also acts as a sound barrier, improves acoustics and cools the immediate surrounding air temperature.
Rainwater Harvesting & Fountain
The Canopy features 90,000 litres of water harvesting capacity, with rain water from the water feature and the building roofs captured and reused for landscape irrigation. The Canopy's fountain features 46 jets and is going to be very popular in summer.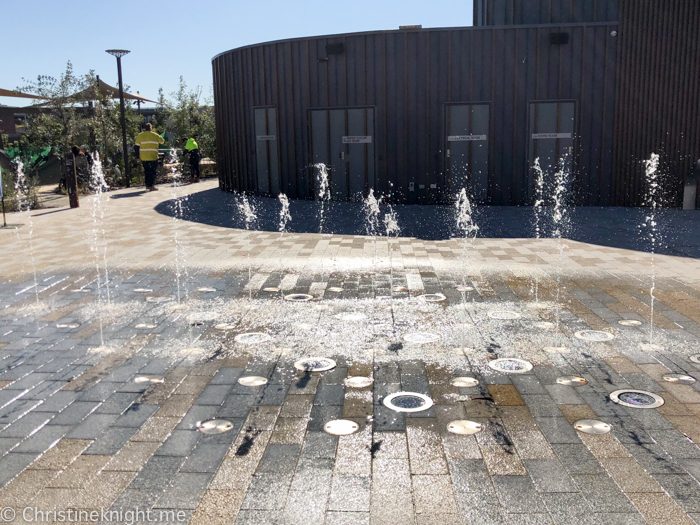 Bathrooms
A quick note about these excellent new bathroom facilities, which feature disabled and family areas.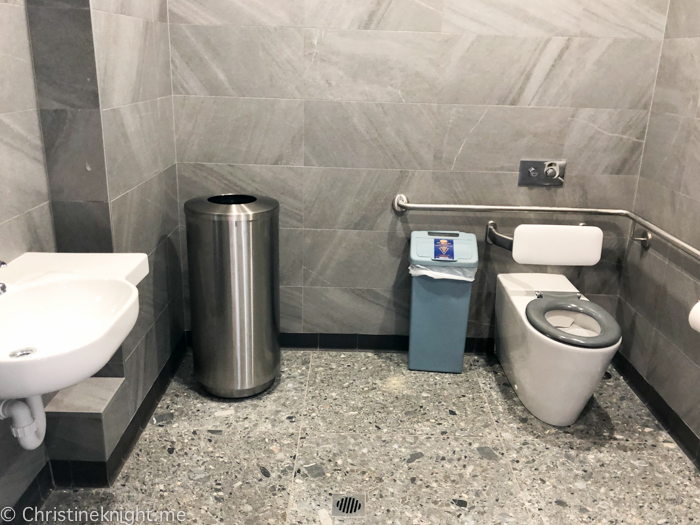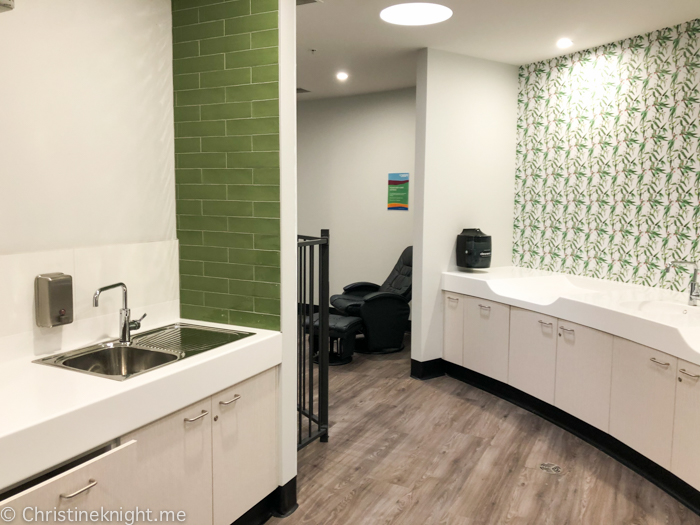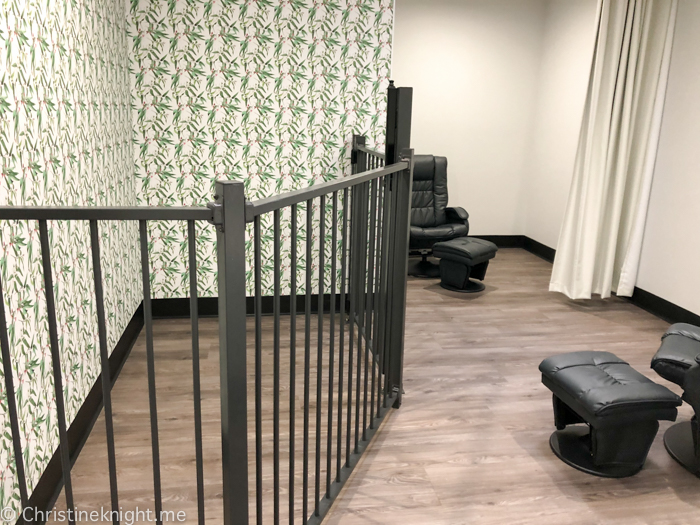 The Canopy
2 Rosenthal Ave, Lane Cove
thecanopylanecove.com.au
Thanks to Lane Cove Council for the additional images.
More things to do in Sydney
Find a list of the best things to do in Sydney with kids.
Find things to do in Sydney for free.
Get a list of the best kid-friendly beaches in Sydney.
Find the best animal experiences in Sydney.
More things to do on the Central Coast.
Visit the best kid-friendly restaurants in Sydney.
Find the best high teas in Sydney.
Things to do in the Southern Highlands.
Head to one of the best museums in Sydney.
Check out things to do in Sydney on a rainy day.
Enjoy one of the best ocean pools in Sydney.
First time visiting Sydney? Get tips for first time visitors to Sydney.
Cool down at one of these free water parks in Sydney.
Find the best vegetarian and vegan restaurants in Sydney.
Get a list of the best playgrounds in Sydney.
Find the best ice cream and gelato in Sydney
Things to do in the Blue Mountains.
Plan amazing NSW road trips.
Pick your own fruit: fruit picking Sydney.
The best things to do in Western Sydney and Parramatta with kids.