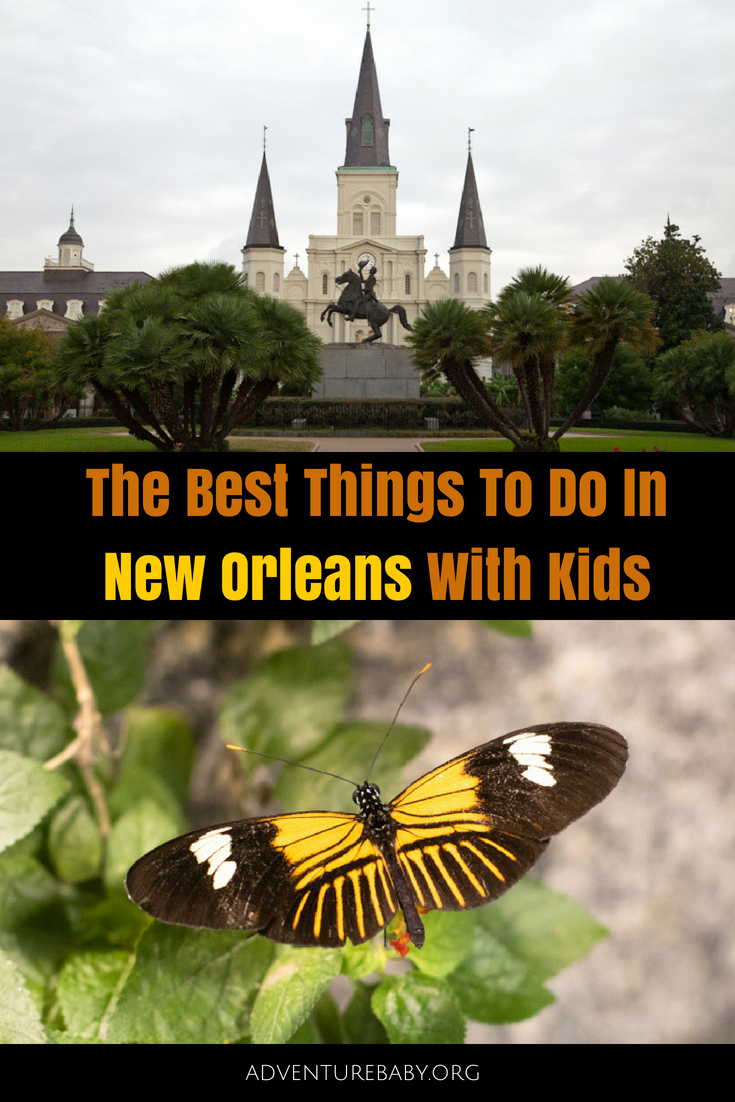 The Louisiana city of New Orleans, nicknamed "The Big Easy", is known as a decadent party town for adults. For families, on the surface New Orleans can seem pretty un-kid-friendly. While there aren't playgrounds on every corner, there are, however a lot of fun and creative ways to entertain kids of all ages. We've found the best things to do in New Orleans with kids so you can take it easy and enjoy!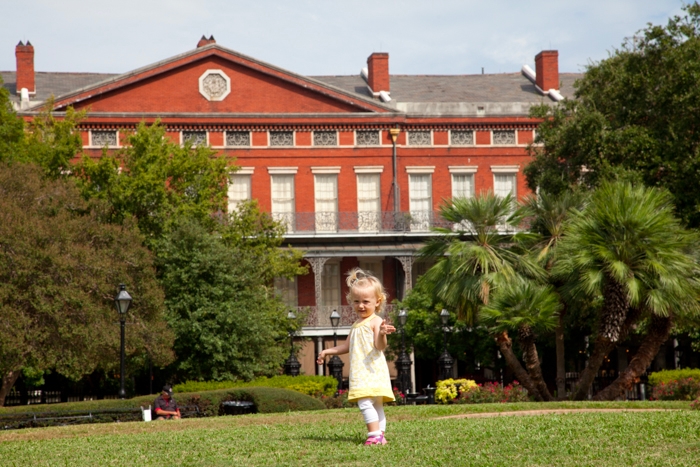 The Best Things To Do In New Orleans With Kids
Jackson Square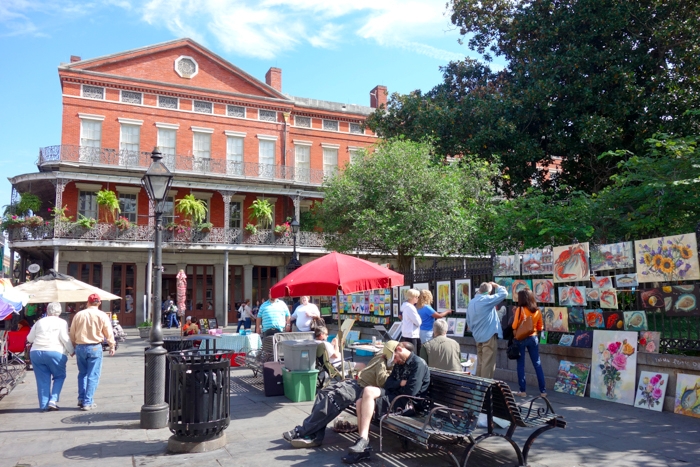 This square is located in the French Quarter, with gorgeous architecture on all sides. It's ideally located near the famous Cafe Du Monde (for beignets) and the waterfront for strolling. It's an oasis in the city with grassed areas for kids to run around, and musicians and artists edged around the square for additional entertainment. St Louis Cathedral looms over the square, creating a picturesque photo op.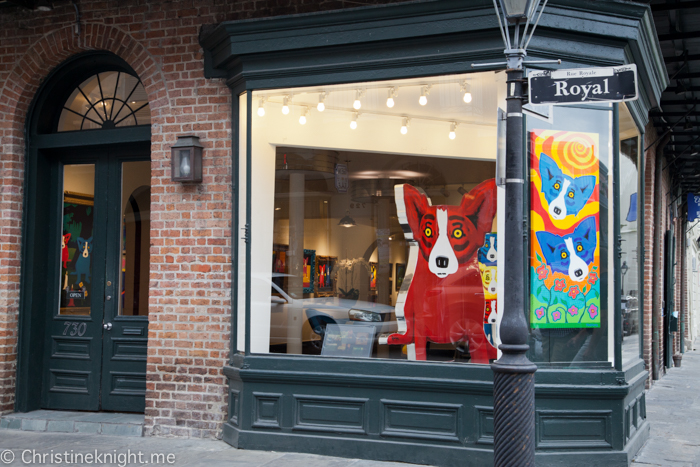 Kids will also love wandering past (and even inside!) the many art galleries in the streets surrounding the square, particularly the Rodrigue Studio with his famous dogs.
700 Decatur St, New Orleans
The French Quarter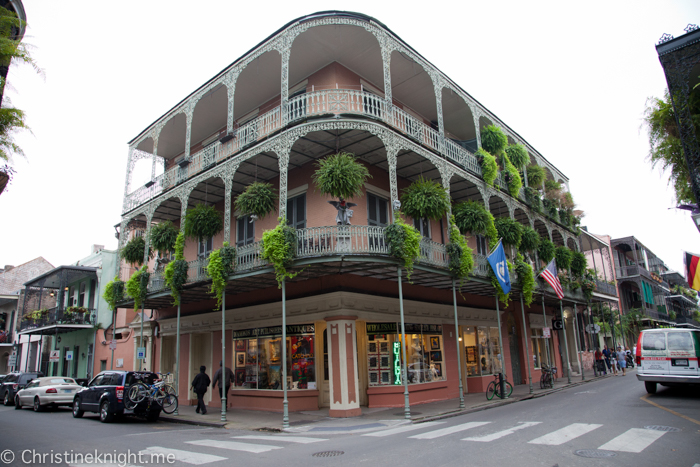 The stunning New Orleans architecture might not hold much interest for kids, but they will love the doors of many hues and will want to knock on them all!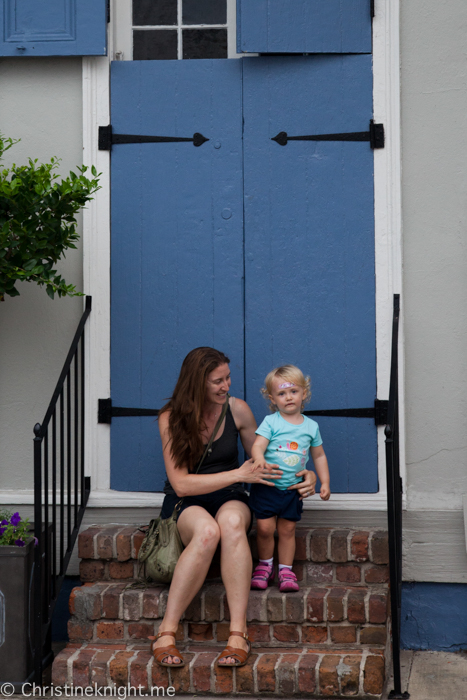 There are lots of little speciality stores in the French Quarter that kids will love, including Sucre and Laura's Candies, as well as stores where masks and mardi gras dress-ups can be purchased.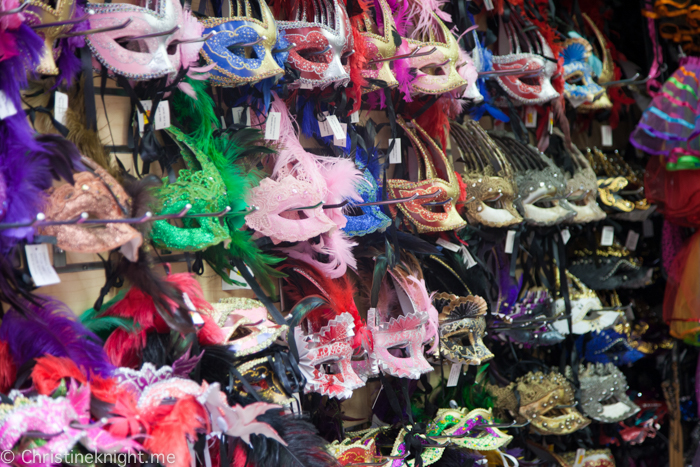 Audubon Nature Institute
The Audubon Institute is home to numerous nature attractions in New Orleans. The best value is to buy an all inclusive experience ticket.
Online: auduboninstitute.org

All images courtesy of Audubon Nature Institute
Audubon Zoo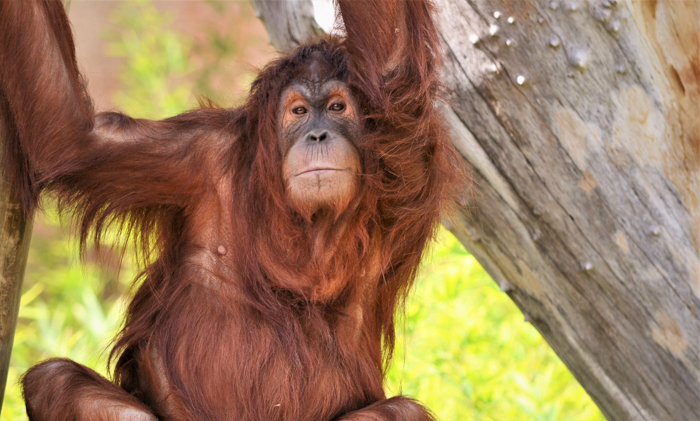 As well as being home to animals from all around the world, the zoo houses a unique Louisiana Swamp Exhibit to give visitors a taste of local wildlife. Audubon Zoo is also home to cavies, a near-threatened species of rodent.
6500 Magazine Street, New Orleans
Online: audubonnatureinstitute.org
Audubon Aquarium of the Americas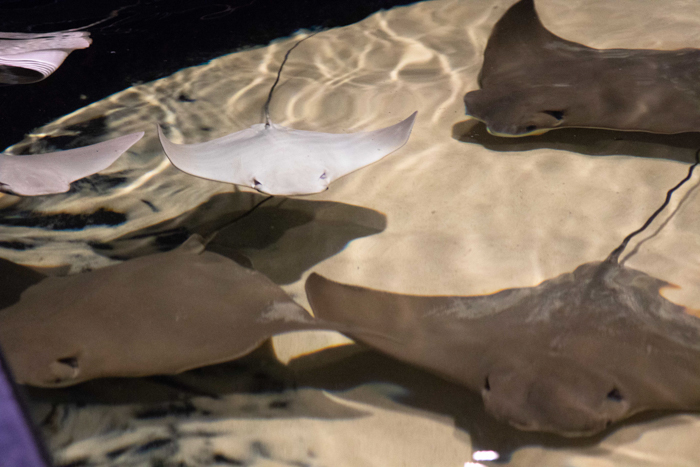 See endangered African Blackfoot penguins, touch a stingray, feed a parakeet and watch giant sharks, tarpon and rays at the Audubon Aquarium of the Americas. The aquarium also prepares rescued sea turtles for release in the wild – watch out for the turtles throughout the aquarium.
1 Canal St, New Orleans
Online: audubonnatureinstitute.org/aquarium
Audubon Butterfly Garden and Insectarium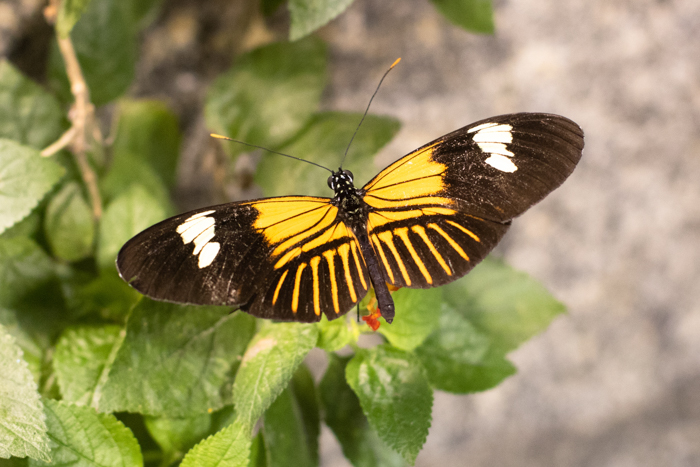 The largest museum in North America devoted to inspects and butterflies, the Audubon Butterfly Garden and Insectarium, teaches kids everything they could possibly want to know about creepy crawlies and winged beauties. Watch a live show, wander through a Louisiana swamp, be "shrunk" to bug size and watch thousands of butterflies dance around
423 Canal St, New Orleans
Online: audubonnatureinstitute.org/insectarium
Louisiana Children's Museum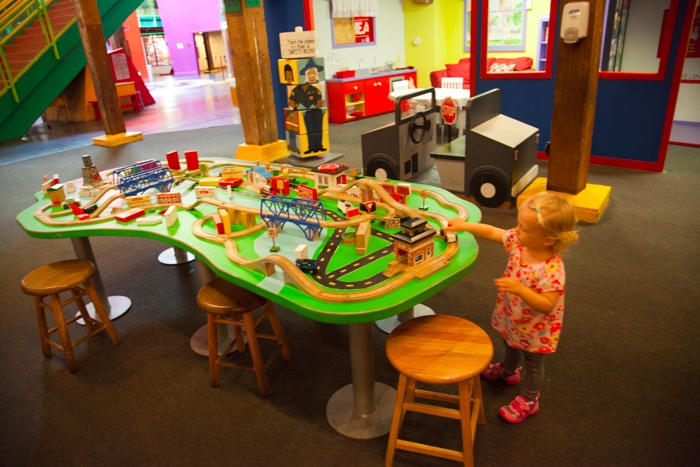 Enjoy the museum's interactive exhibits like a room devoted to blowing bubbles.The trains and transport areas were also a hit for us. With 30,000 square feet of exhibits and programs kids of all ages will enjoy themselves.

420 Julia Street, New Orleans.
Online: lcm.org
New Orleans City Park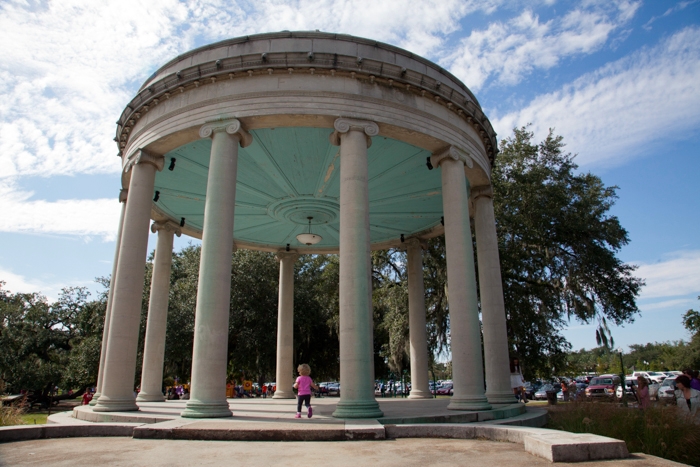 This 1,300 acre public park in New Orleans, Louisiana, is a short tram ride from the center of NOLA (which is a fun activity to do in itself). It's the 6th-largest and 7th-most-visited urban public park in the United States, and jam-packed with fun for kids and adults. A visit to City Park is, without a doubt, one of the best things to do in New Orleans with kids.
1 Palm Dr, New Orleans
Online: neworleanscitypark.com
New Orleans Museum of Art and Sculpture Gardens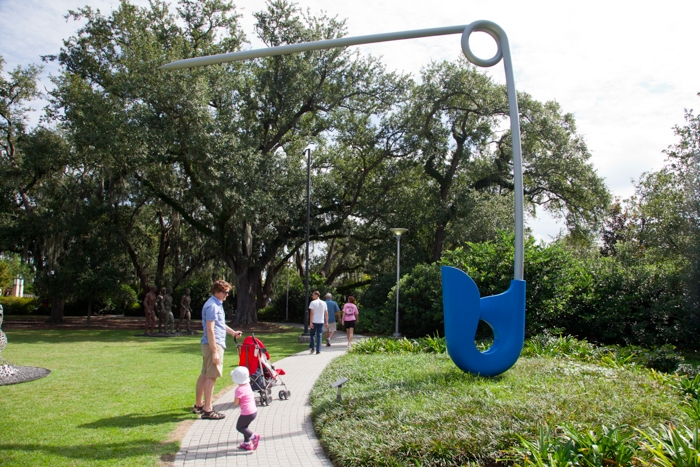 The five-acre Sydney and Walda Besthoff Sculpture Garden holds more than 60 sculptures and is free to enter and wander around. The sculptures lie nestled among winding paths and a scenic lagoon inside New Orleans City Park.
Online: neworleanscitypark.com/in-the-park/new-orleans-museum-of-art-and-sculpture-garden
Morning Call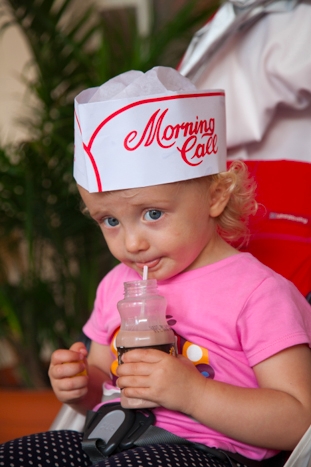 This little cafe serving beignets and chocolate milk (plus cafe au lait for adults) is right next to a large playground and open 24 hours. How adorable is the free hat they give kids? Cash only.
Online: neworleanscitypark.com/in-the-park/morning-call
Playgrounds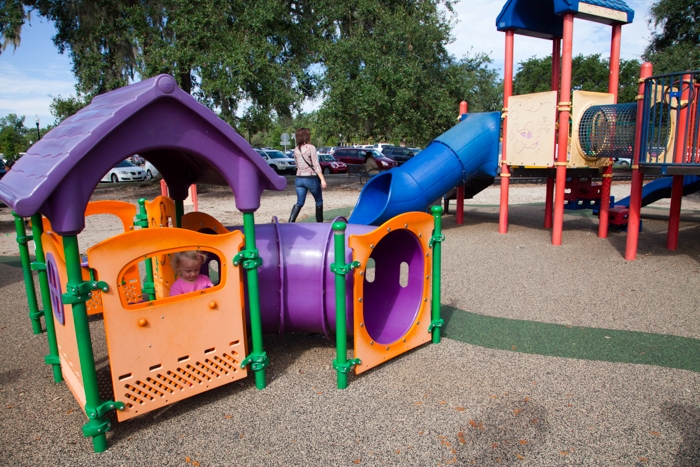 City Park features three playgrounds for kid of all ages.
Online: neworleanscitypark.com/in-the-park/playgrounds
Carousel Gardens Amusement Park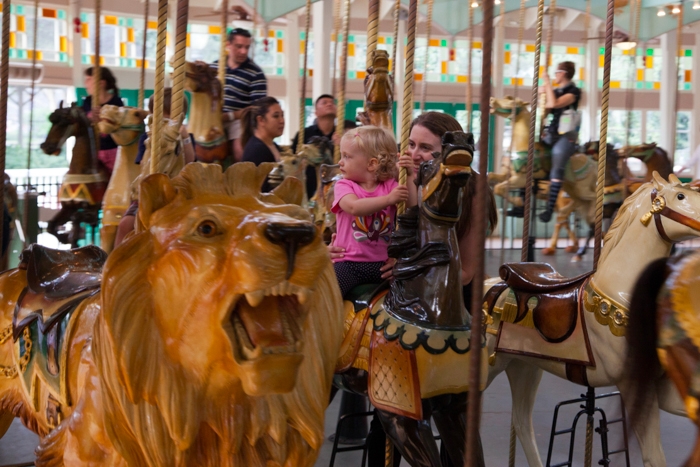 The amusement park features 16 rides including the park's 100-year-old namesake wooden carousel. The Carousel is listed on the National Register of Historic Places.
Check website for seasonal opening days and times.
Online: neworleanscitypark.com/in-the-park/carousel-gardens
City Putt
City Putt is a 36-hole mini golf complex that's open all year-round.
Online: neworleanscitypark.com/in-the-park/city-putt
Storyland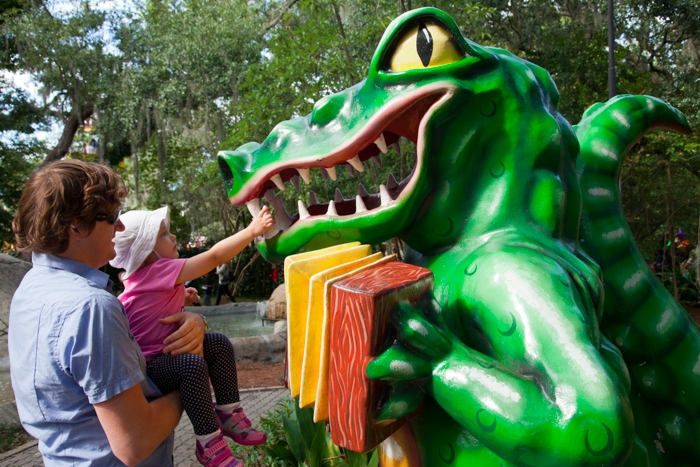 Featuring 25 larger-than-life characters right out of popular children's fairytales such as Peter Pan, Snow White and Cinderella. Kids can climb aboard Captain Hook's pirate ship or Cinderella's pumpkin carriage.
Online: neworleanscitypark.com/in-the-park/storyland
Train Garden
Kids and adults alike will marvel at the model of New Orleans in the early 19th Century  with replicas of streetcars and trains winding around it. 1300 feet of track carrying streetcars and trains like those that traveled the city in the late 1800s to the early 1900s, at 1/22 of their actual size.
Online: neworleanscitypark.com/in-the-park/train-garden
Coming soon to City Park: Splash Park
Louis Armstrong Park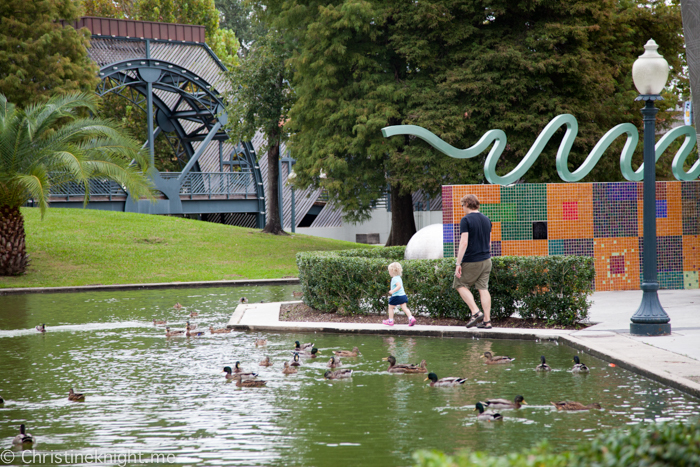 This 32-acre park in the Tremé neighborhood of New Orleans, is just a few steps from the French Quarter. Louis Armstong Park honors the great jazz legend Louis Armstrong and features sculptures, duck ponds and plenty of green space for running around.
701 N Rampart St, New Orleans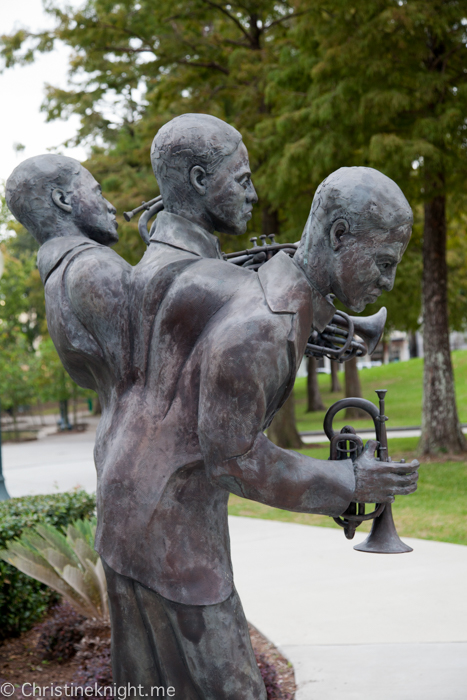 Where to eat in New Orleans with kids
The Ruby Slipper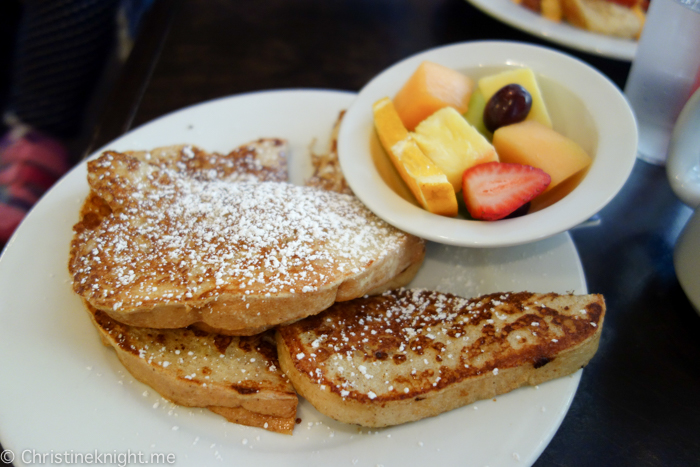 An award-winning cafe with three locations in New Orleans, The Ruby Slipper serves southern breakfast, brunch and lunch with New Orleans flair. We found them to be incredibly kid-friendly, as well as serving delicious food.
Online: therubyslippercafe.net
Mr. B's Bistro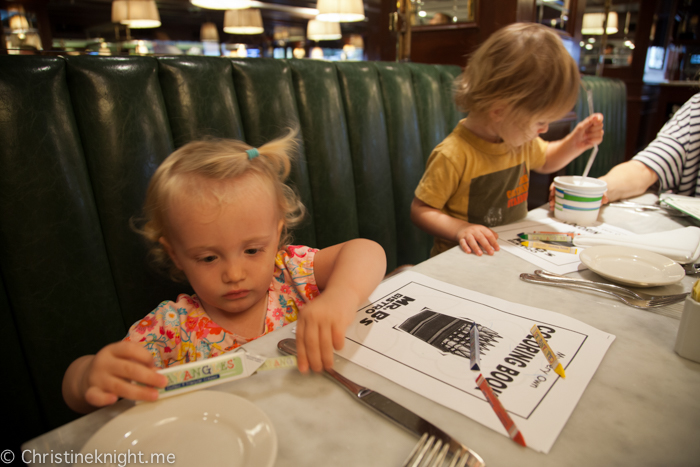 Serving up Louisiana food inspired by Creole and Cajun dishes, Mr. B's Bistro is an iconic restaurant in the heart of New Orlean's French Quarter. Proving that fine food and kids can sometimes mix, Br. B's Bistro is incredibly kid-friendly, handing out colouring sheets and crayons and balloons to the junior diners.
201 Royal St, New Orleans
Online: mrbsbistro.com
Cafe Du Monde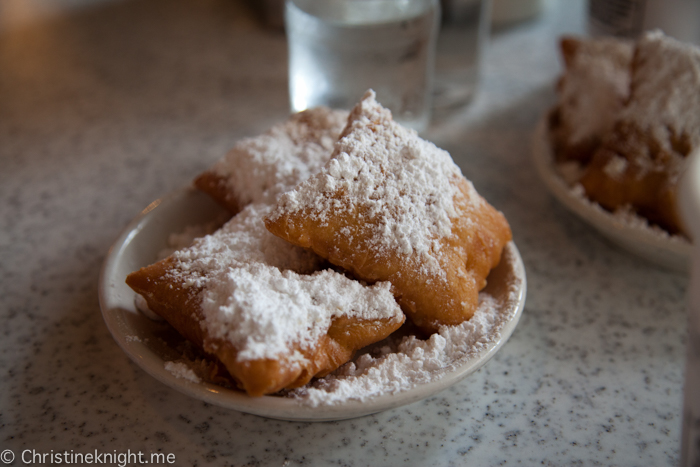 It's just not a trip to New Orleans without a beignet from the famous Cafe Du Monde! Opened in 1862 as a coffee stand, Cafe Du Monde is a New Orleans institution serving up fresh beignets 24 hours a day, seven days week. A beignet is a French-style donut, covered in powdered sugar.
800 Decatur St, New Orleans
Online: cafedumonde.com
Getting around New Orleans with kids
Staying on the border of the French Quarter, we had an easy time getting around the historic area of New Orleans on foot. To reach City Park we took the tram, which left from right outside our hotel.
Where to stay in New Orleans with Kids
Ritz-Carlton New Orleans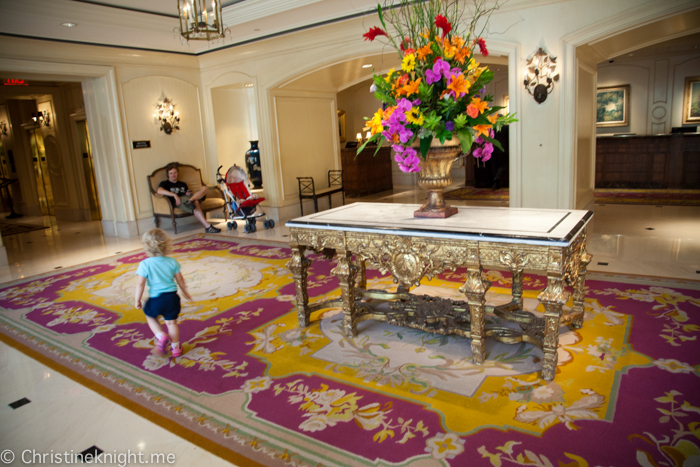 We enjoyed a fantastic stay at the Ritz-Carlton. The staff at this upmarket hotel could not have been more welcoming to us and the small one, even welcoming her with a gift of a plush Ritz-Carlton lion mascot. The hotel's location was also superb. We were able to walk to every attraction in the city with the exception of City Park. We would absolutely stay here again.
921 Canal St, New Orleans
Online: ritzcarlton.com