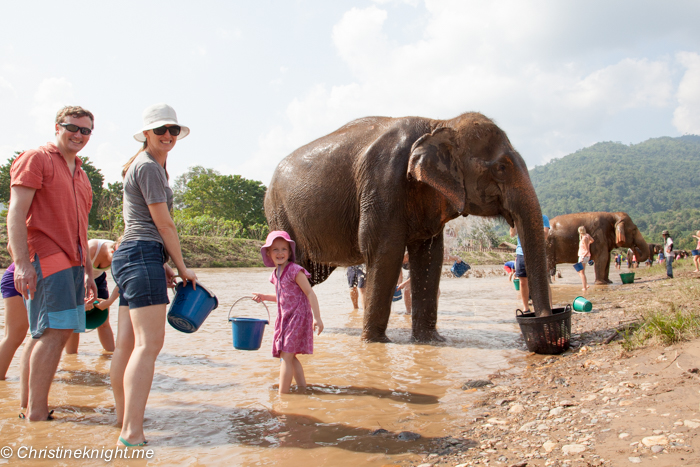 Hello! Thanks for stopping by. I'm Christine Knight, and I'm a writer, marketing strategist and photographer. I currently live in Sydney, Australia, after 3.5 years living in my other home, New York, NY. I'm also mother to one very active five-year-old. 
I love to travel and explore as much of the world as I can. Most of the time, that means the city I'm living in, so you'll find a lot of fun things to do with and without kids in my two favourite cities on this site.
Right now, I'm doing my best to raising a happy, healthy daughter, while juggling a writing career and blogging. In my pre-child life I worked in marketing, advertising and partnership management at Google, which is where I met my husband, Alec.
This blog is for anyone who wants to get more out of their life with kids, who wants to turn every moment into an adventure. I hope you'll join me in the fun.
Testimonials
"I've been really enjoying all your stories and images over on Instagram from WA Christine. I have to admit that it was never somewhere I would have out down as wanting to visit but you've changed my mind. Now to start planning. ;)" Reader feedback
"It was a pleasure collaborating with Christine for her first trip to Thailand. During her stay, she gave to each of our resorts daily exposure through her different social medias accounts by publishing joyful pictures with a natural feeling. After stay, she also wrote a comprehensive review covering all areas of each hotel. Each review included a large amount of pictures as well as a great video featuring both hotels and attractions in Phuket! We've found Christine very professional and reliable to work with."
Laurence, Digital Marketing Manager, Novotel Phuket Karon Beach Resort and Spa
Worawit, Digital Marketing Manager, Novotel Phuket Surin Beach Resort
Thinking of hiring me for a writing or marketing job?
You can get more info on my work history here. I specialise in editorial, advertorial, photography, marketing, website and PR content. You can also check out my writing portfolio to see all the places I've been published. Need images of your hotel or event? Want assistance training your team on how to deal with visiting travel media or best practices for engaging with potential consumers on social media? Shoot me an email!
I am also very PR friendly, so please get in contact about advertising, events, sponsored and branded content, reviews, giveaways and anything else. If you just want to say hi, I would love that too. Email me at adventurebabyblog@gmail.com.
You can follow me on Twitter, Instagram, Pinterest and YouTube and sign up to my newsletter.