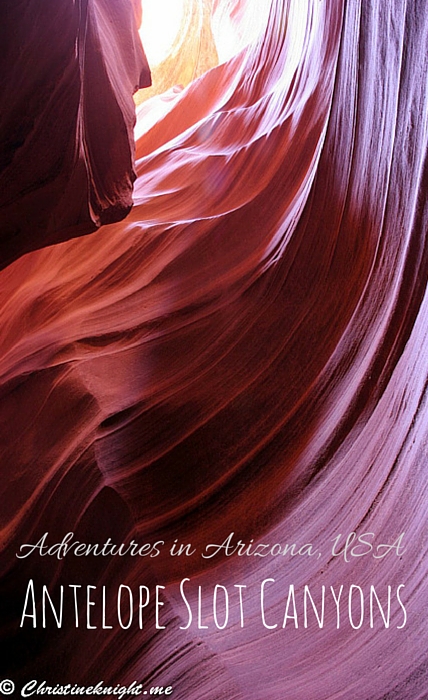 Some places stay with you your entire life, even if your time there was fleeting. My visit to the Antelope Slot Canyon was one of these times. I actually saw the canyons way back in 2007 when I did a road trip around this part of the USA – well before I started blogging! High on my list to see were these canyons, with their etherial colours and shapes. I thought at the time – and still feel today – like they were something out of a dream. Too incredibly beautiful to be real.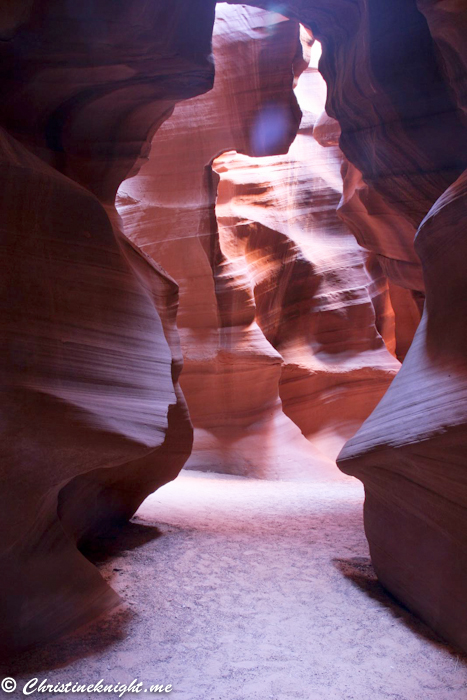 The Antelope Canyon is a "slot canyon" located on Navajo land east of Page, Arizona. The Antelope Canyon includes two slot canyon sections, referred to as Upper Antelope Canyon or The Crack; and Antelope Canyon or The Corkscrew.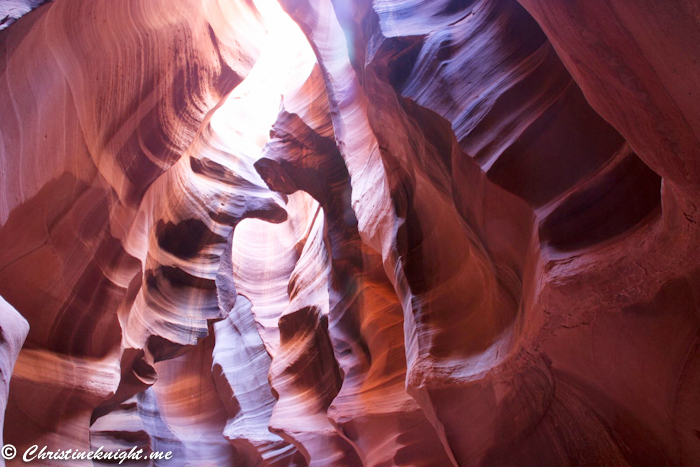 We visited the Upper Antelope Canyon, the Navajo name for which is Tsé bighánílíní, meaning "the place where water runs through rocks."
The name is very literal, as the Antelope Canyon was formed by erosion of Navajo Sandstone, mostly through flash flooding.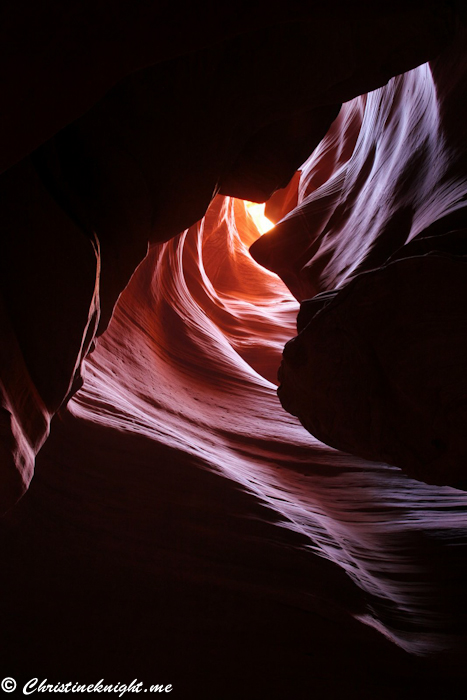 The canyons have been accessible only by tour since 1997, which is when the Navajo Tribe made it a Navajo Tribal Park.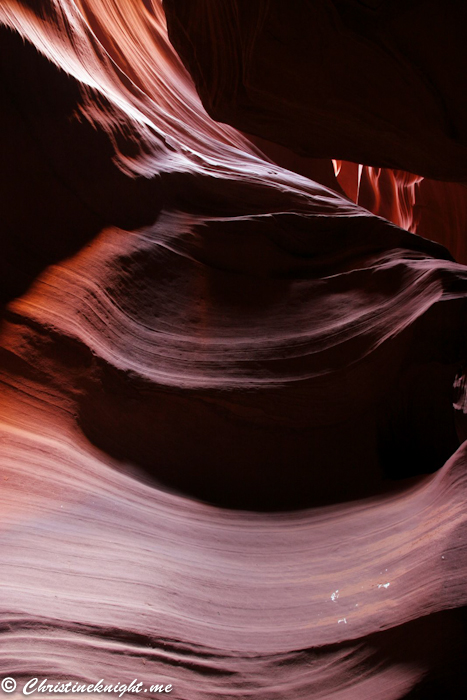 The upper canyon is the most popular to visit because it's so incredibly photogenic (it's also the easiest to access, with the entire length of the canyon at ground level and no climbing required). Beams of light radiate down through the slots in the canyon roof, bouncing off the walls and creating the most spectacular  rays of light and coloured rocks. Depending which time of year and day you visit, the canyons will look different. The best time to see the canyons if you're after this kind of light is summer, during the middle of the day – the beams are most often when the sun is in the middle of the sky, During winter, the colours are more muted.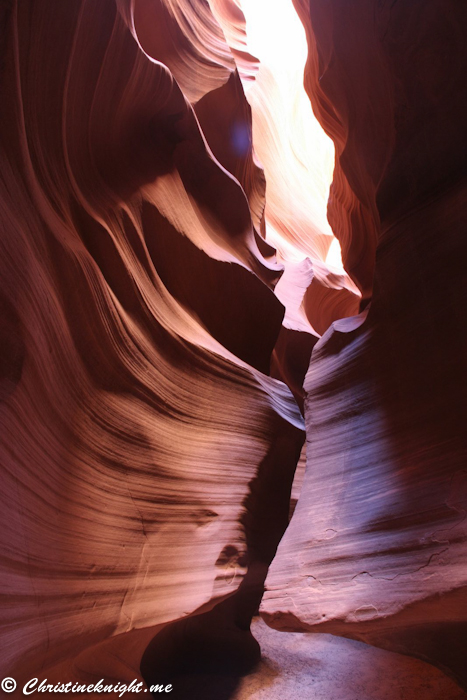 My prime purpose for visiting the canyons was to get photos like these. And I'll tell you, they weren't easy to get. I was on a tour group with many other tourists, so in order to get these photos with no one in them, I had to lag behind the group, or walk slightly ahead. Lighting in the canyons is really tricky too. I brought my tripod and I'm pretty sure it's the only reason these photos are in focus.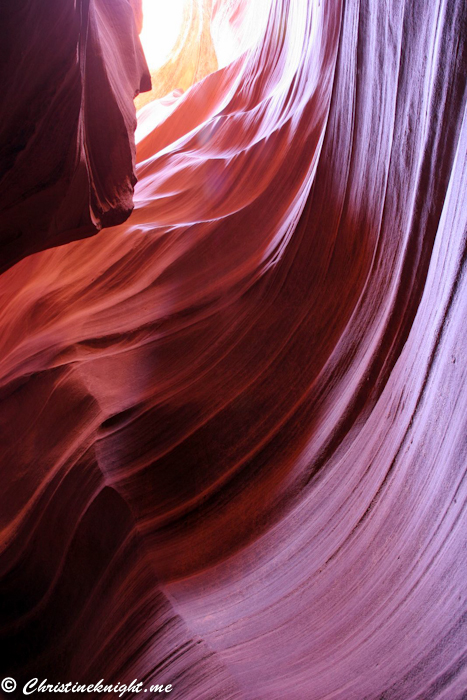 To visit the Antelope Canyons, purchase tickets for a tour in nearby Page. They range from $35 to $82 per person, depending on the time of the day and length of the tour.