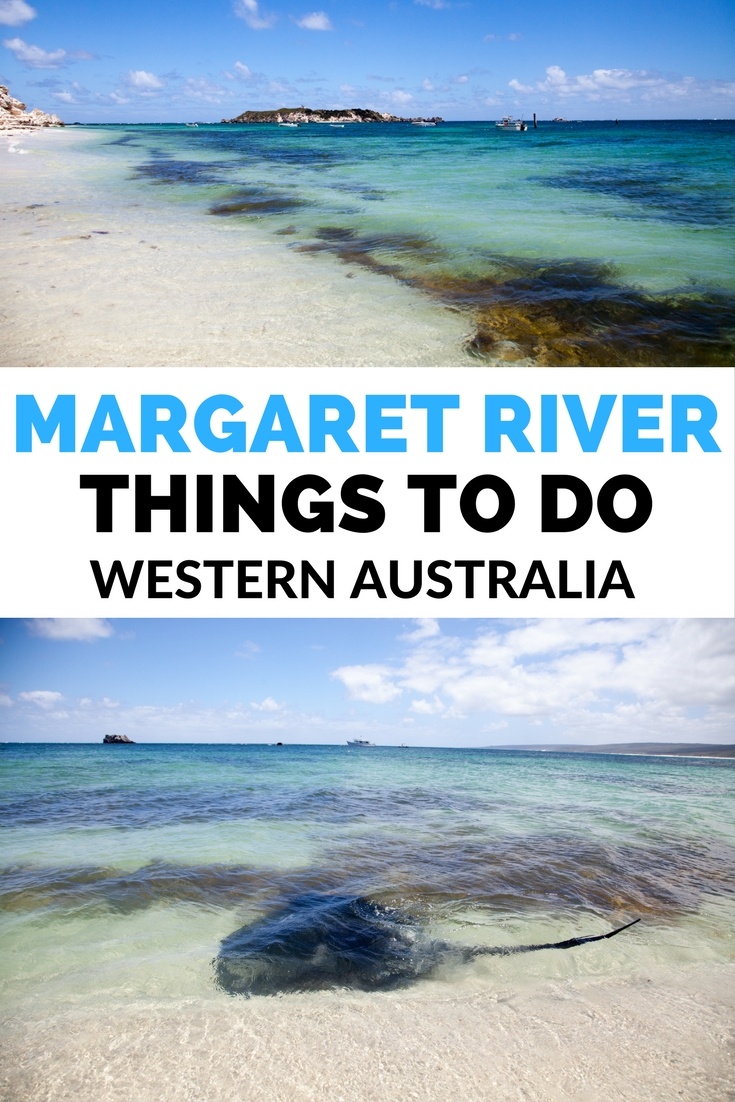 The Margaret River region is well known for wine but not as much for being a family or relaxing holiday destination. The spectacular beaches, wildlife and fun activities, however, make it an incredible place to visit to enjoy the scenery, food and wildlife. We found plenty of things to do in Margaret River for the whole family to enjoy, from little kids to adults.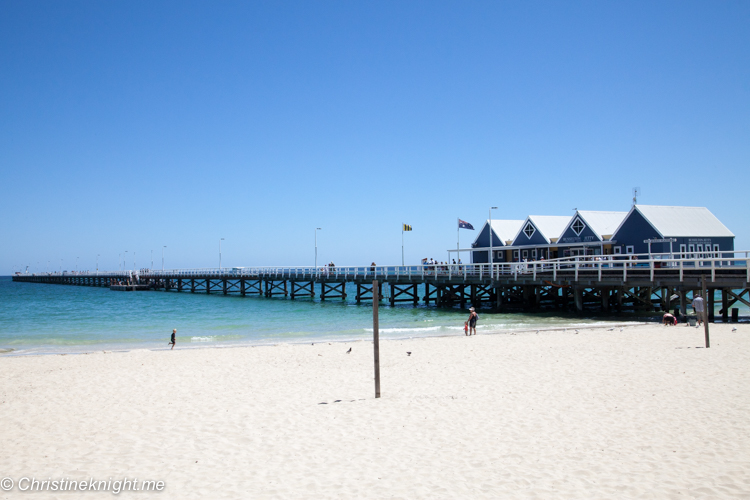 In and around Busselton
A popular town for families to vacation, Busselton has plenty to offer for entertainment. Check out the 150-year old Busselton Jetty – at 1.8km in length, it's the longest timber-jetty in the Southern Hemisphere. Walk out or catch the little train to the end of the jetty to the Underwater Observatory, where life in a coral reef is on view.
busseltonjetty.com.au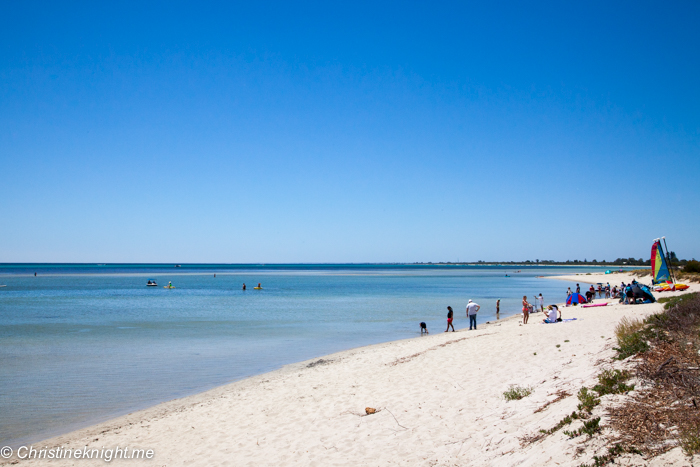 In and around Dunsborough
A coastal town in the Margaret River region, Dunsborough has several cafes, bakeries, groceries stores and the like, set by a gorgeous, family-friendly beach.
Eagle Bay
A stunning beach known for its dazzling white sand and vivid, turquoise water. Eagle Bay is a great swimming beach thanks to its shallow, calm water. There is nothing else to do here but swim and enjoy one of the most beautiful views in the world.
Meelup Beach
A fabulous family beach located near Dunsborough, Known for its calm water, Meelup also has excellent public change rooms, toilets and showers.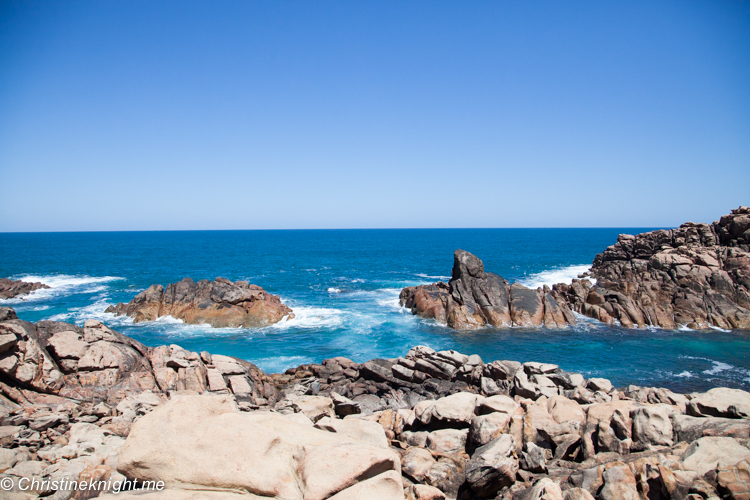 In and around Yallinup
Yallingup is a popular tourist place to visit thanks to its stunning beaches and limestone caves.
Yallingup Beach
A protected lagoon that's perfect for swimming and snorkelling.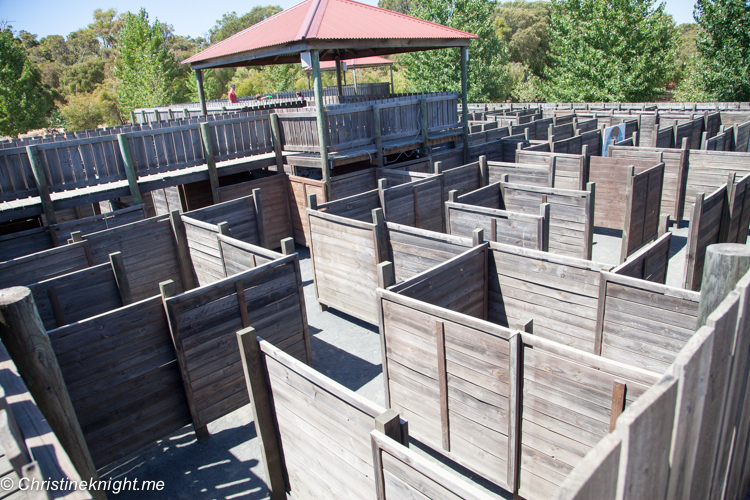 Yallinup Maze
A fun place to drop by to have a run through their ever-changing timer maze, jump on the
bouncy castle and try a free puzzle or game in the puzzle cafe.
yallingupmaze.com.au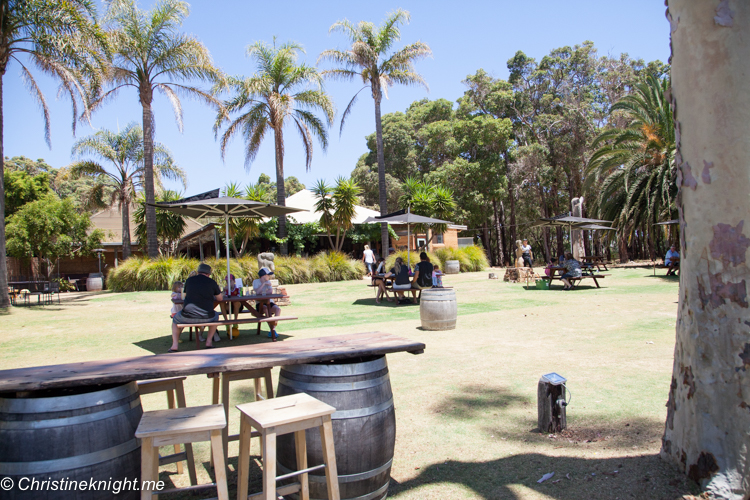 Swings & Roundsbouts
This winery has an incredible outdoor space with all kinds of old school play equipment. The food it a touch pricey: we paid $22 for a small pizza and $16 for a small plate of squid
swings.com.au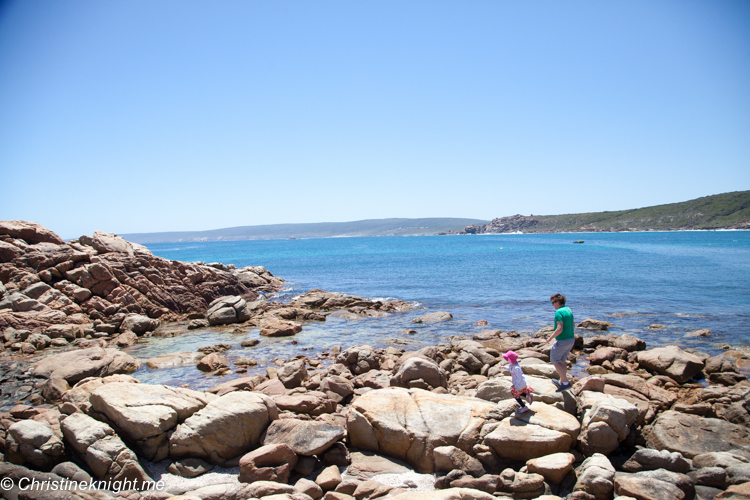 Canal Rocks
Walk across the timber pathway to the rocks and tide pools Canal Rocks is famous for. Swimming and snorkelling are popular here but be aware of the tide, currents and lack of lifeguards.
In and around Margaret River Town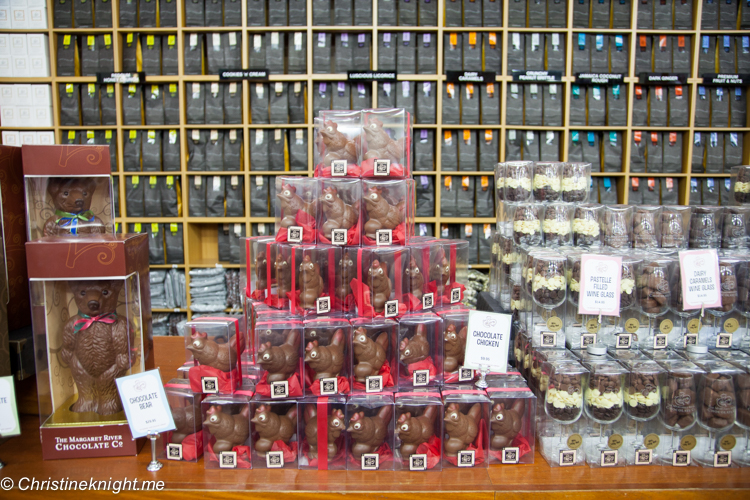 Margaret River Chocolate Company
Kids will enjoy the free chocolate samples while adults try to choose between the many varieties of chocolate on offer (good luck, it's a tough choice!). Stop by the cafe for breakfast, lunch and sweet snacks.
chocolatefactory.com.au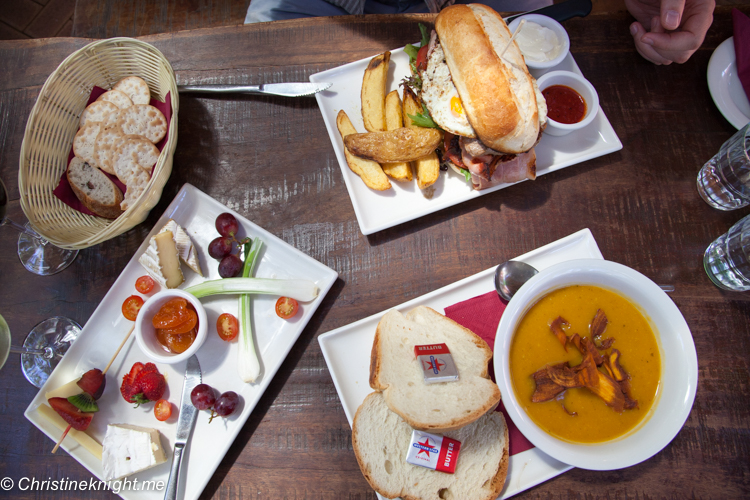 Woody Nook Wines
A great place for lunch with the family, the outdoor Nookery Café has delicious food, a kids' menu and a grassy play area with swings.
woodynook.com.au/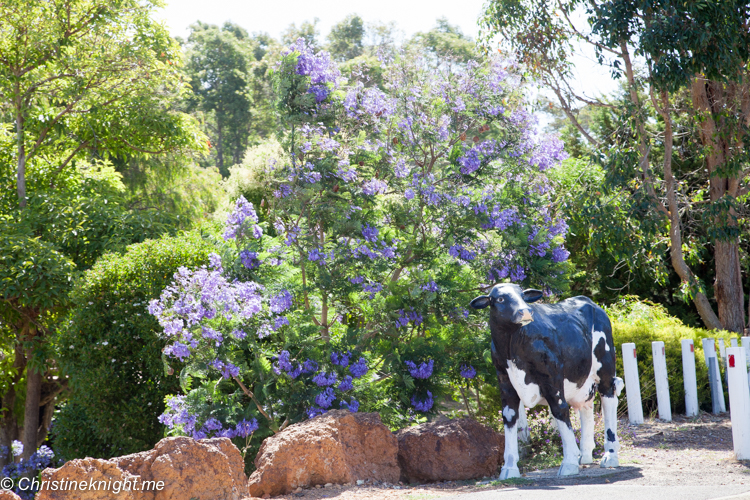 Cowaramup
The locals call it 'Cowtown' thanks to the 42 life-sized fibreglass Friesian cows and calves that have been placed all over the streets. The locally made goods are excellent –
sample nougat, chocolate, ice cream, fudge, olive oil and fresh produce.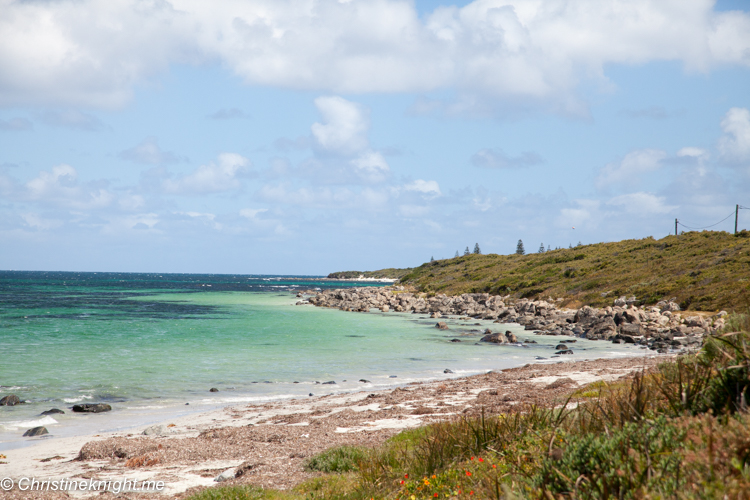 In and around Augusta
Augusta is the most south-western town in Australia and near Boranup Forest, Jewel Cave and Hamelin Bay. The town is a popular destination for snorkelling, swimming, SUP, canoeing and whale watching – between June and August around 35,000 whales pass along this coastline.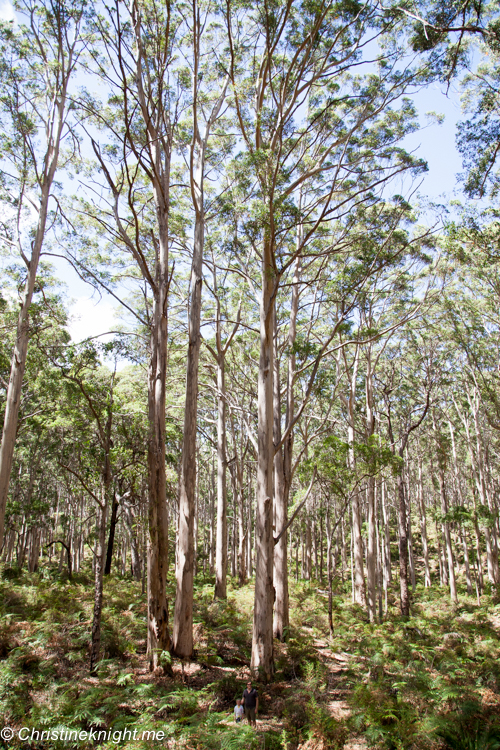 Boranup Karri Forest
An absolute must is to drive through the towering karri trees. The forest is a 25 minute drive south of Margaret River town along Caves Road. Stop by Cafe Boranup to break your trip. More info on the forest and cafe here.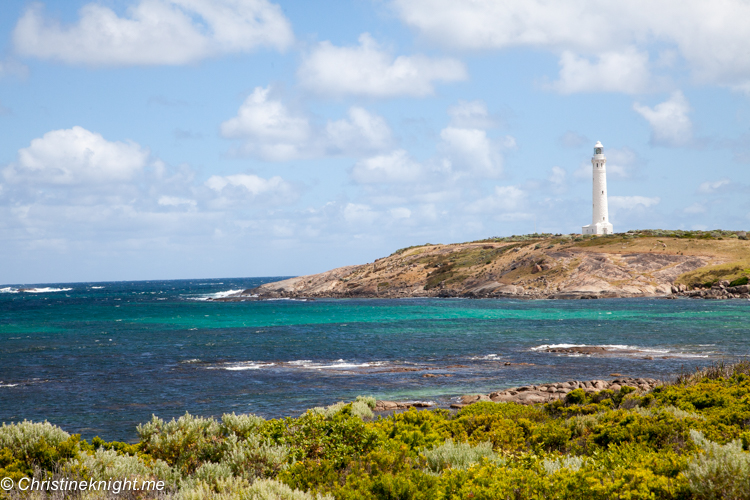 Leeuwin Lighthouse
The most south-westerly point of Australia, it's a must to see even if you don't want to pay the $8pp entry to the grounds to walk around the base. It is however the tallest lighthouse on mainland Australia and overlooks the point where two oceans meet.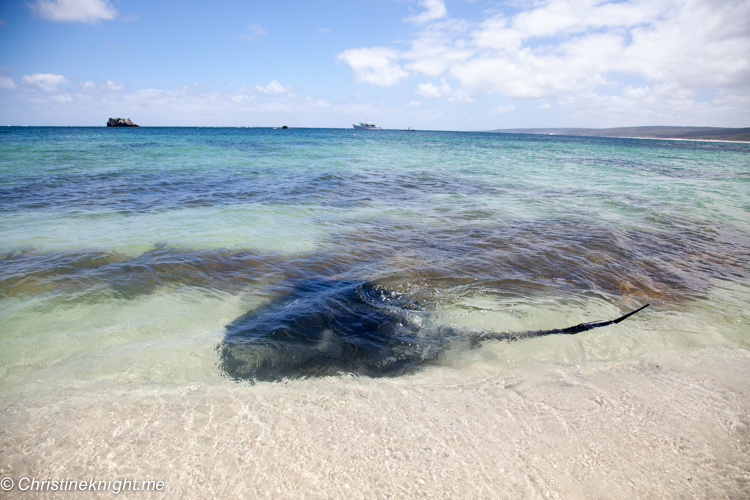 Hamelin Bay
Friendly stingrays frequent this bay, attracted by the fish remnants dropped by fishing boats that use the boat ramp on at Hamelin Bay. A gorgeous beach for swimming, snorkelling, kayaking and photography, this beach also has public bathrooms and a nearby holiday park with a kiosk. Get more info on Hamelin Bay here.
Getting around
It's a must to hire a car in the Margaret River region. We hired ours from Australian company Redspot.
Where to stay
We were lucky that we bunked in with relatives during our visit, but I would suggest staying in Busselton or Dunsborough for a central location on the beach, or in Augusta for a few days in that region.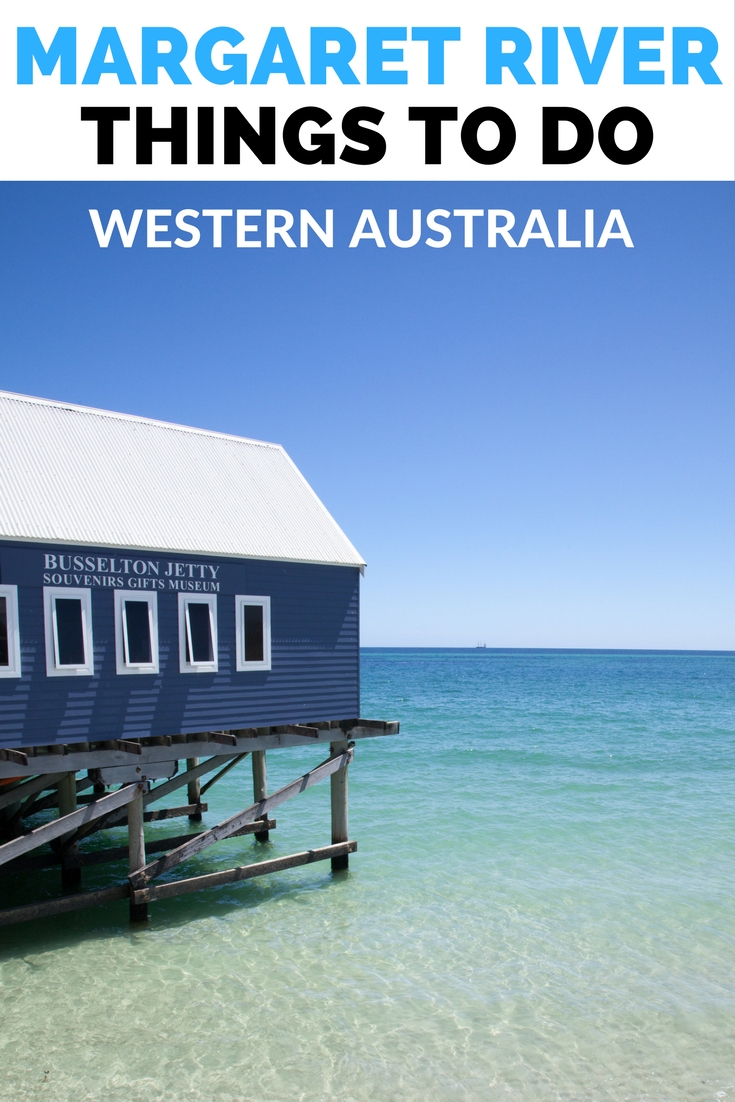 This post contains affiliate links. That means if you book a hotel through a link on my site I will receive a small commission for referring you to that website. It won't cost you a cent extra. Thank you for supporting Adventure, baby!