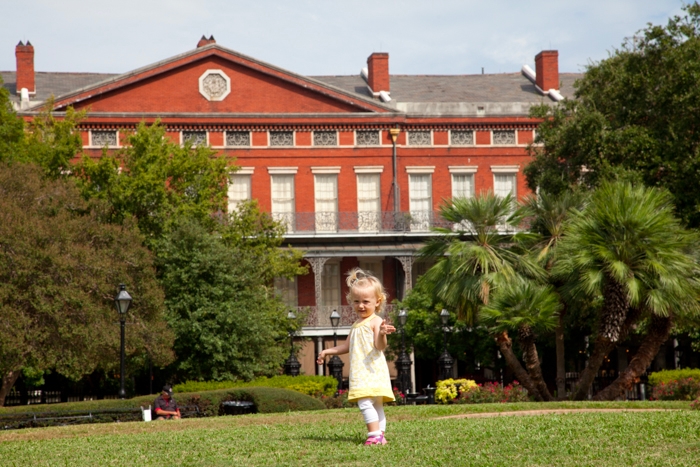 The Big Easy is a decadent party town for adults. For families, on the surface NOLA looks pretty un-friendly. Unlike New York, there aren't playgrounds on every corner. There are however a lot of fun and creative ways to entertain kids of all ages — we've done the research so you can take it easy.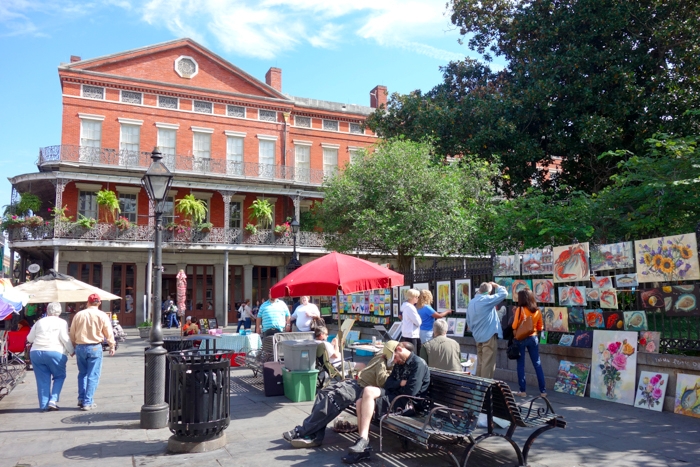 Jackson Square
This square is located in the French Quarter, with gorgeous architecture on all sides. It's ideally located near the famous Cafe Du Monde (for beinegts) and the waterfront for strolling. It's an oasis in the city with grassed areas for kids to run around, and musicians and artists edged around the square for additional entertainment. St Louis Cathedral looms over the square, creating a picturesque photo op.
700 Decatur St, New Orleans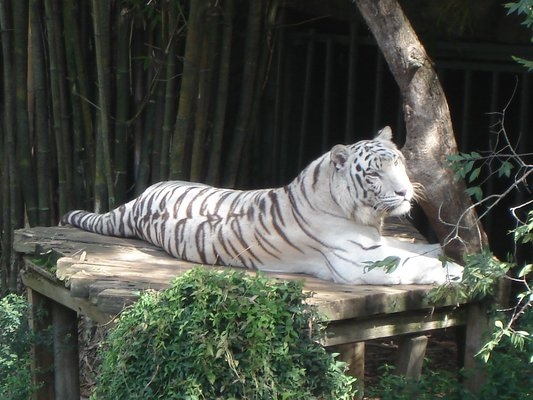 Audubon Nature Institute
The Audubon Institute is home to numerous nature attractions in New Orleans. The best value is to buy an all inclusive experience ticket.
$39.50 Adult, $27.50, Child (2 -12), $27.50 Senior (65+)

Audubon Zoo
As well as being home to animals from all around the world, the zoo houses a unique Louisiana Swamp Exhibit to give visitors a taste of local wildlife.
Re-opening in March 2014.  $17.50 Adult, $12 Child (2 -12), $13 Senior (65+)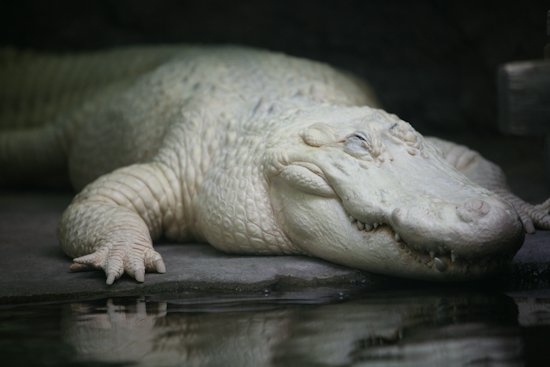 Audubon Aquarium of the Americas
See endangered African Blackfoot penguins and check out the new interactive Geaux Fish! exhibit, showcaseing Louisiana's fishing industry.
$22.50 Adult, $16 Child (2 -12), $17 Senior (65+)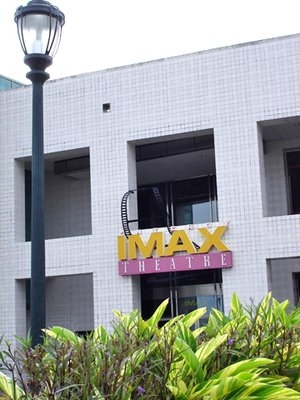 Entergy IMAX Theater
Watch 3D movies on a day when it's too hot for anything else.
$10.50 Adult, $8 Child (2 -12), $9.50 Senior (65+)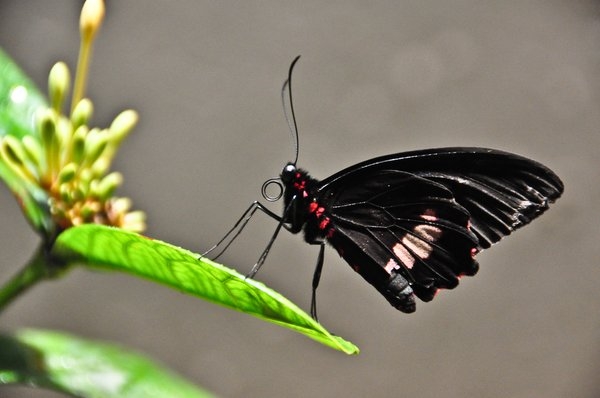 Audubon Butterfly Garden and Insectarium
Hundreds of live butterflies await!
$16.50 Adult, $12 Child (2 -12), $13 Senior (65+)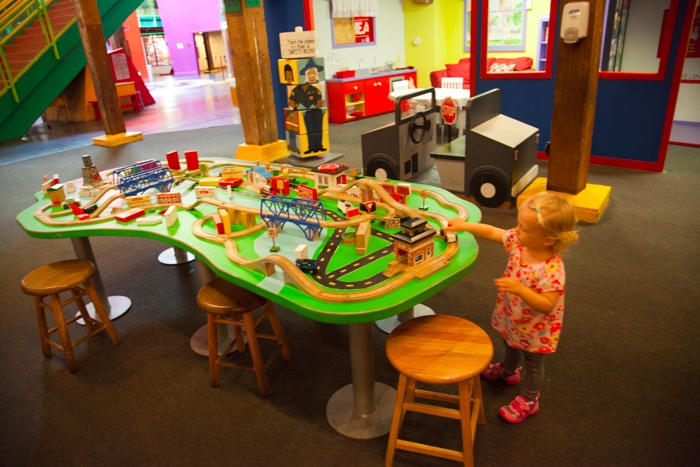 Louisiana Children's Museum
Enjoy the museum's interactive exhibits like a room devoted to blowing bubbles. With 30,000 square feet of exhibits and programs kids of all ages will enjoy themselves.
420 Julia Street, New Orleans. $8.50 per person, adults and children. LCM members and children under the age of one are admitted FREE.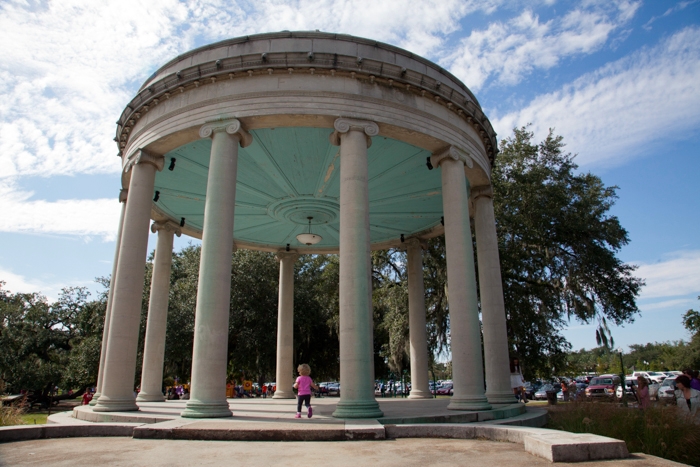 New Orleans City Park
This 1,300 acre public park in New Orleans, Louisiana, is a short tram ride from the center of NOLA (which is a fun activity to do in itself). It's the 6th-largest and 7th-most-visited urban public park in the United States, and jam-packed with fun for kids and adults.
1 Palm Dr, New Orleans, LA 70124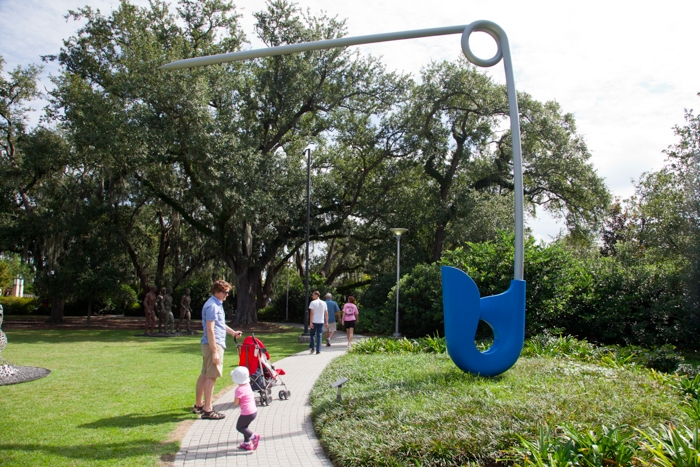 New Orleans Museum of Art and Sculpure Gardens
The five-acre  Sydney and Walda Besthoff Sculpture Garden holds more than 60 sculptures and is free to enter and wander around. The sculptures lie nestled among winding paths and a scenic lagoon.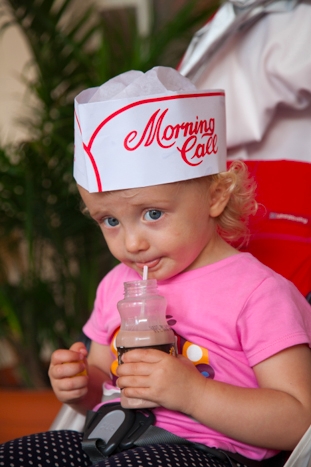 Morning Call
This little cafe serving beignets and chocolate milk (plus cafe au lait for adults) is right next to a large playground and open 24 hours. Cash only.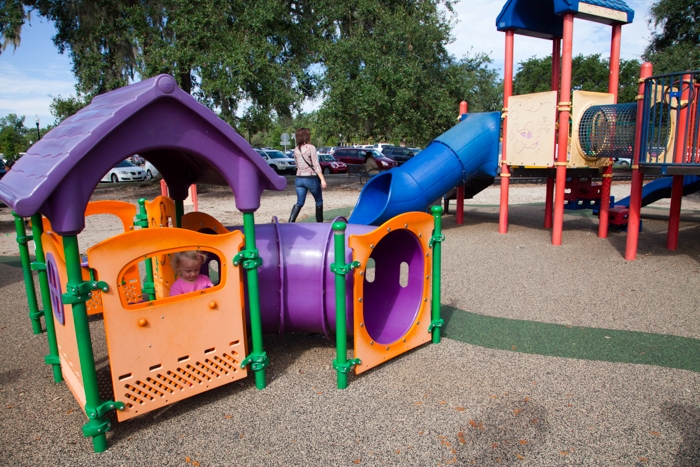 Playgrounds
City Park features three playgrounds for kid of all ages.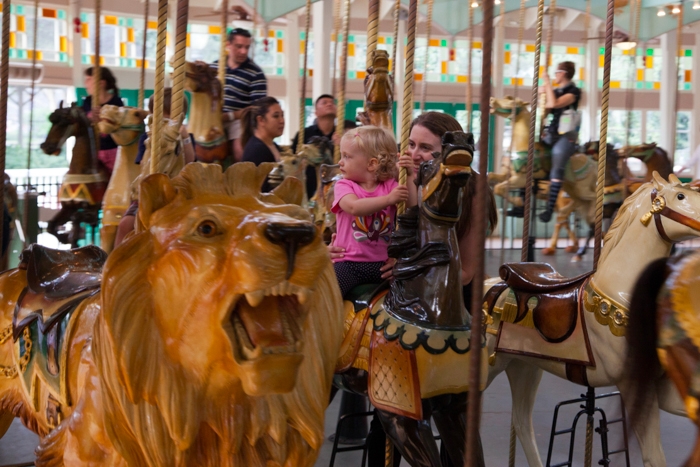 Carousel Gardens Amusement Park
The amusement park features 16 rides including the park's 100-year-old namesake wooden carousel. The Carousel is listed on the National Register of Historic Places.
$3/person. Kids 36" & under get admission free. Check website for seasonal opening days and times.
City Putt
City Putt is a 36-hole mini golf complex that's open all year-round.
Open Sunday, Tuesday-Thursday, 10am to 10pm (last rental at 9pm). Ages 13+ $8; Children (4-12) $6; Second round in same visit $4; Children (0-3) Free.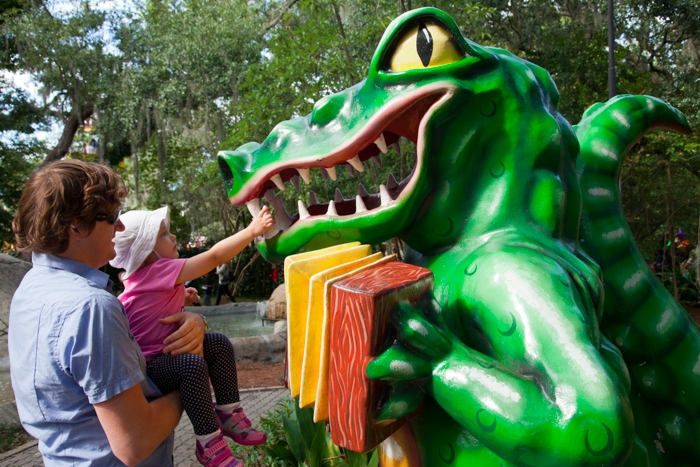 Storyland
Featuring 25 larger-than-life charcters right out of popular children's fairytales such as Peter Pan, Snow White and Cinderella. Kids can climb aboard Captain Hook's pirate ship or Cinderlla's pumpkin carriage.
Open Saturday-Sunday, 11am-5pm; Tuesday-Friday, 11am-4pm. $3/person.
Train Garden
Kids and adults alike will marvel at the model of New Orleans in the early 19th Century  with replicas of streetcars and trains winding around it. 1300 feet of track carrying streetcars and trains like those that traveled the city in the late 1800s to the early 1900s, at 1/22 of their actual size. Open Saturday-Sunday, 10am-4:30pm. Adults (over 12) $6 Children (5-12) $3
Coming in 2015 to City Park: Splash Park
Extra photography thanks to yelp.com: AL, Doug O, Eileen Z, Tina M