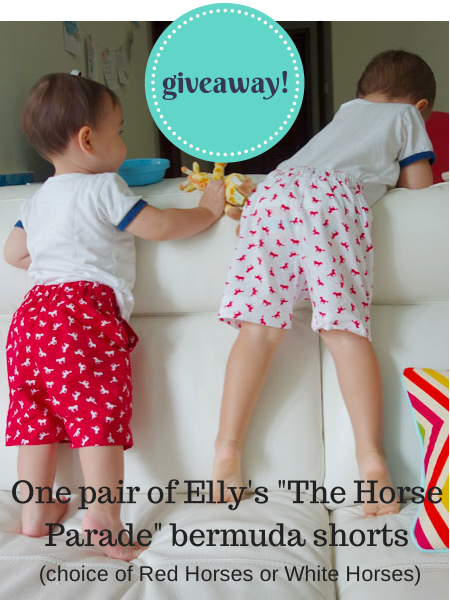 Nothing to spur a parent into action like the words (especially when blurted urgently) Chinese New Year is coming! Specifically, from grandparents that want to be super sure you and the kids have a brand new set of clothes for the occasion.
Fortunately for us, our (extended) family don't celebrate CNY with a vengeance, so the kids aren't subject to being dragged around from home-to-home for hours on end (this is what my local friends complain about the most).
Unfortunately for us, it means we don't have an excuse to get decked out in outfit after outfit of CNY themed stuff!
So we haven't really gone crazy snapping up CNY outfits, but the range from Elly got me really excited because their CNY "The Horse Parade" range is just so wearable through the year! Check out that link and you'll know what I mean.
Anyway, both boys ended up with their Red Horses and White Horses bermuda shorts (click that link for more details and photos of the shorts). I personally like these BEST out their whole boys range because:
The fabric is thin but strong. It will last through tumbling around and regular wear and tear.
The style is classic and smart-casual. I love how these are comfy and slip on easily, but still look nice and preppy.
The print is freakin' cute. It's subtle enough (ie. not a blinding array of colours) to pair with various tops.
The shorts are actually unisex! Quite a few girls I know are going to be rocking these.
Here's your chance to score a pair of Elly's new CNY Red Horses and White Horses bermuda shorts! 
Elly are giving away one pair of 'The Horse Parade' bermuda shorts
(Red Horses or White Horses!)
a Brunch With My Baby giveaway

These unisex shorts are available at $39 for sizes 9M to 3Y and $42 for sizes 4Y to 7Y.
Oh, and Elly have a special promotion going on – they are offering free local shipping this month (Jan 214) – just use the code "FREESHIPPING" when you checkout!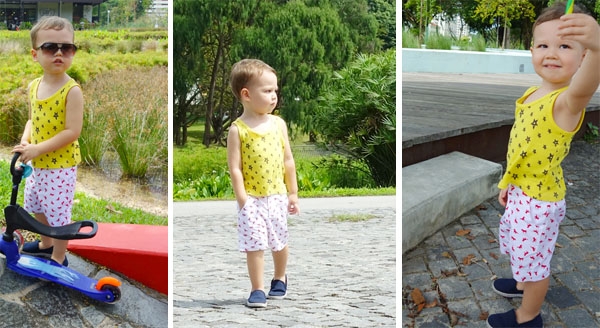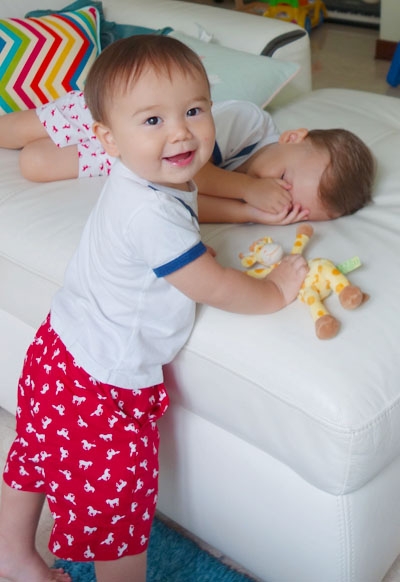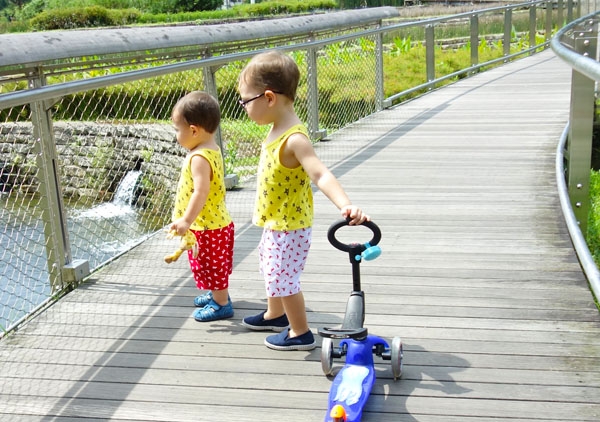 Got a little girl and you're all "Well this boys stuff is boring. BRING ON THE GIRLY CUTENESS!"? 
Life Is In The Small Things is holding a sister giveaway for Elly's CNY girls range 🙂 Hop on over!
Thanks Elly!