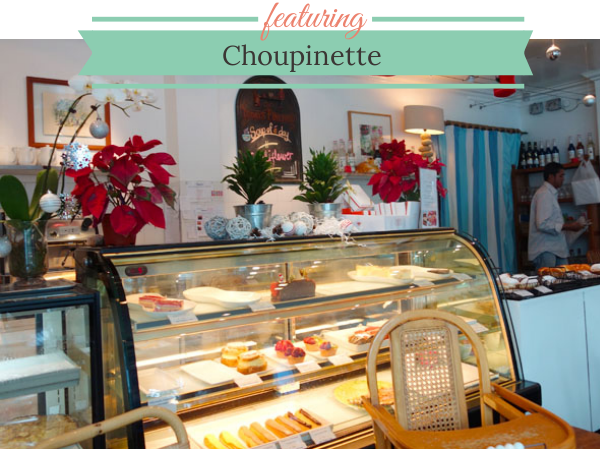 Located among a small row of shophouses along the Bukit Timah highway, Choupinette is always surprisingly busy with diners despite the non-central location. Owned by a French lady, it offers a limited but well executed menu that is pretty reasonably priced.
On top of that, they have a wall dedicated to showcasing their daily freshly-baked breads and pastries – it's pretty hard to stop at one!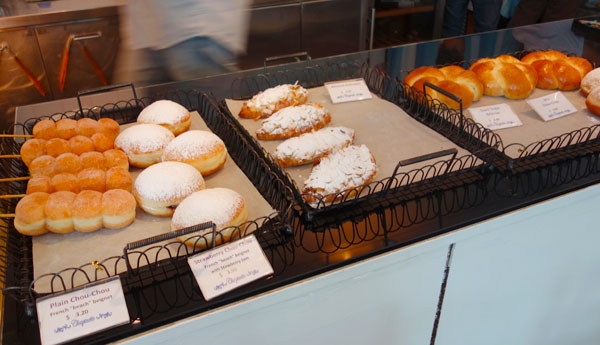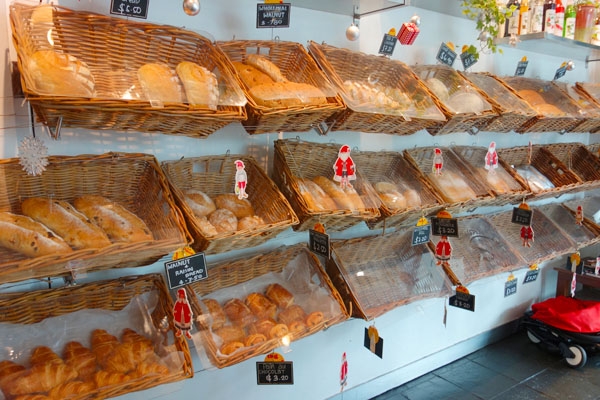 Our kids tore apart their Brioche and were very pleased with it.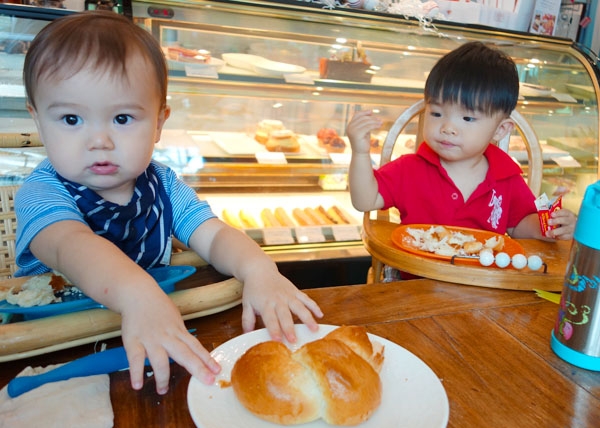 Their best value are their Brunch sets. I opted for the Eggs Royale with fruit juice and hot drink ($23). It's decently priced considering it comes with two full-sized drinks.
The eggs are poached to perfection – with the yolk creamy and goey inside. Only problem? We suspected they poach their eggs in water laced with (a lot of) vinegar, then don't do a good job of draining the water off. The result: the bread soaked the water and gave an extremely sharp vinegar taste and smell. It dissipates quickly once you start chewing, but just something to note if you can't stand the smell of vinegar.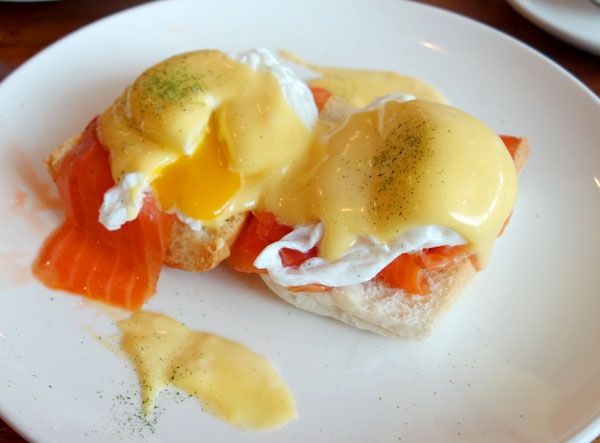 My coffee was rich and smooth, and I really enjoyed it. So I was really dismayed when my hand hit the saucer accidentally and sent half my coffee spilling into my main meal!!
The orange juice was pulpy and not too sweet, and Carter enjoyed it (he drank the whole thing).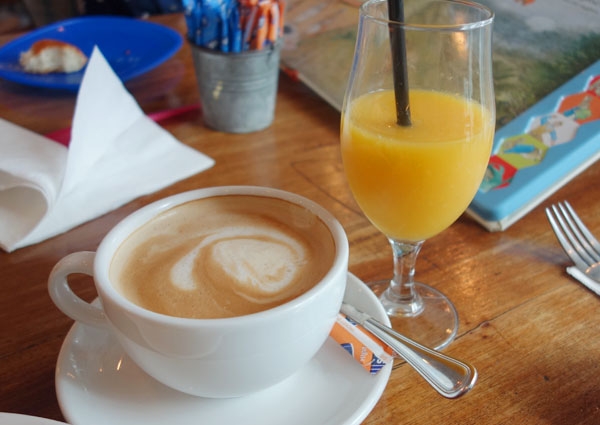 I adored their Beignet on a stick. Fluffy donut balls dusted in fine sugar, they were simple but very well done. I'd get this one again anytime!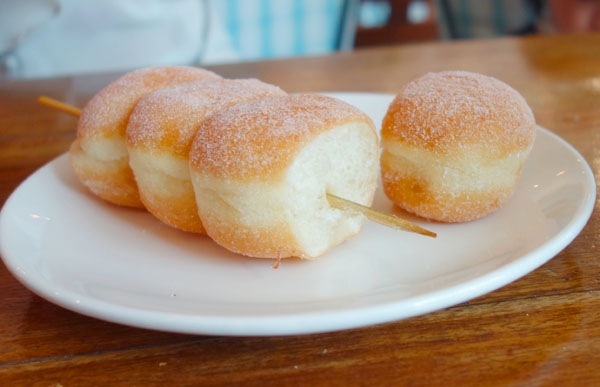 Last Bite: Choupinette offers a well-priced brunch menu, and their wall of freshly-baked breads and pastries are a hit.

Highchairs: Yes
Easy access: No (a few stairs up to the restaurant)
Change tables: No
Kids' menu: No
Choupinette
607 Bukit Timah Rd #01-01
Singapore 269708
Phone: 6466 0613
Prices: $$
Hours:
Tue – Thu: 09:00 – 20:00
Fri: 09:00 – 22:00
Sat: 08:00 – 22:00
Sun: 08:00 – 18:00
Closed: Mon