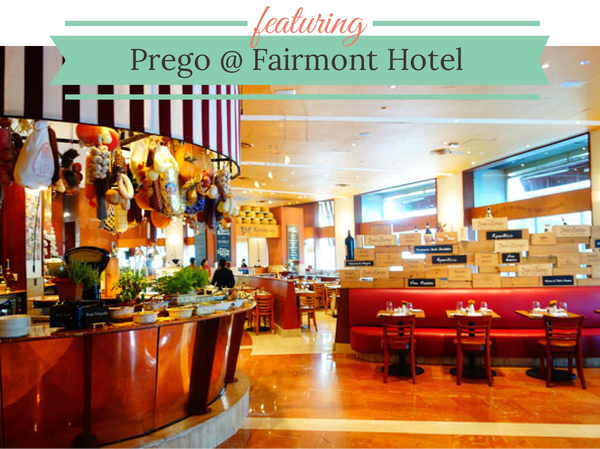 Prego at the Fairmont Hotel throws an all out fabulous Sunday brunch buffet, with a selection of food wide enough to knock your socks off, and with food quality that will keep you coming back for more.
Located in the ground floor of Fairmont Hotel, the Italian restaurant is spacious and sunlit, decked out in honeyed warm woods and red sofas. From the Italian proscuitto and sausages draped from the awnings, to the Parmesan wheels, the restaurant gives off a warm vibe, helped along by their ever-friendly and helpful staff.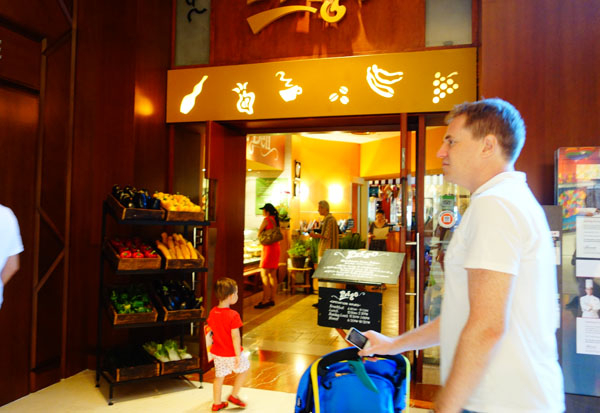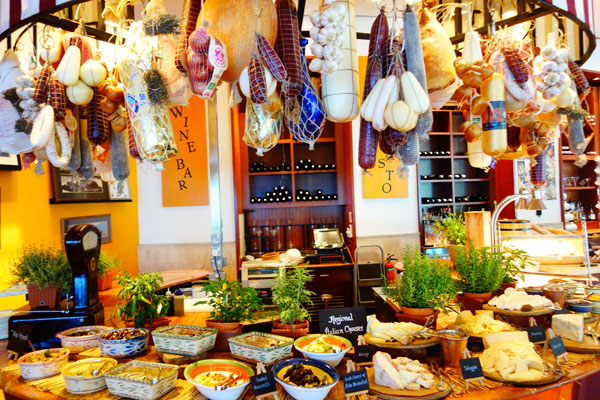 The buffet spread itself is enough to fill you right up. There is a large selection of fresh seafood, Italian antipasti that looks like it all came straight from the farmers market, salads, Italian breads, pizza, cheeses, and a dizzying array of delicious desserts.
What's pictured below is a small section of what's available!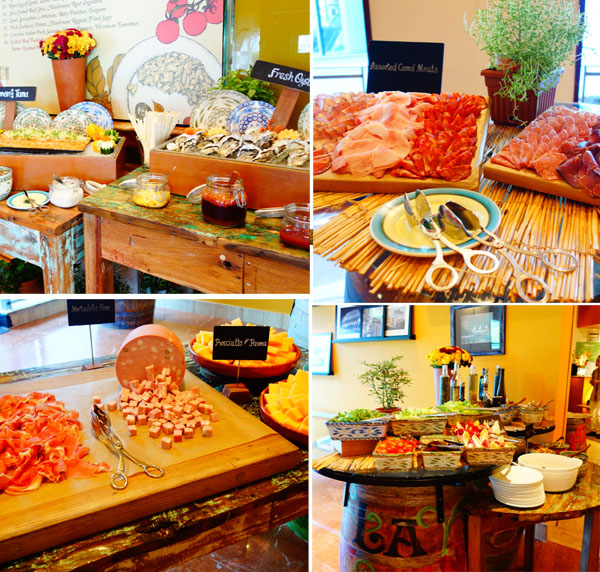 Their fresh seafood is, well, fresh. SUPER fresh. If you're into your raw foods, this is it. 
I ended up eating three plates (!) worth of the fresh seafood below, because it was just that good. The oysters were plump, fresh, and deliciously briny. The raw salmon sashimi was so good that Hunter was eating up slice after slice au naturale – no soy sauce needed because of the sweetness of the salmon came through.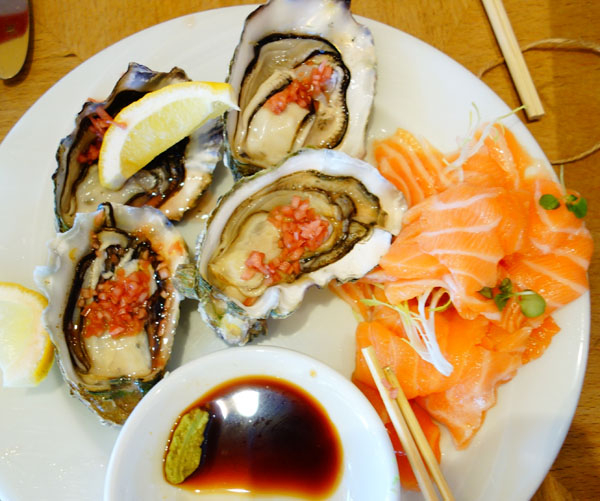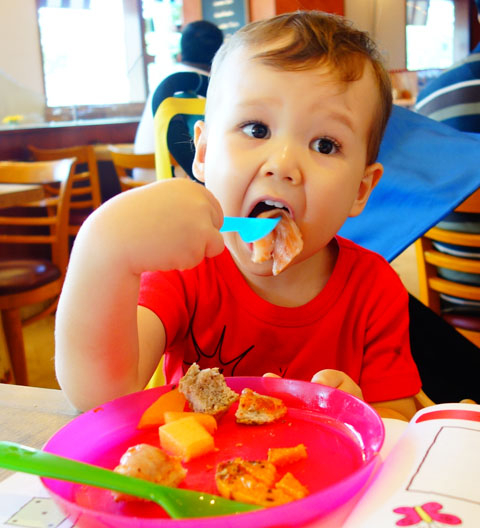 This is another plate of mine, which had an amazing beef carpaccio (on the left) and an equally stunning parma ham (on the right) and melon (bottom) combination. Wrap the parma ham around the melon and you have yourself an explosion of salty and sweet – PARTY IN MY MOUTH!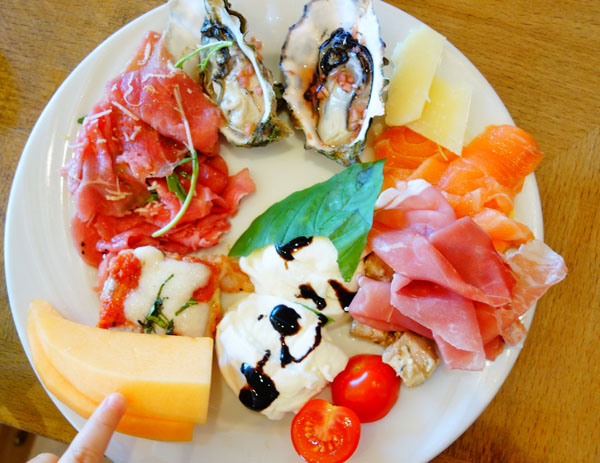 And let's not forget fresh mozarella (I think?) with basil and drizzled with olive oil and balsamic vinegar… mmm… I went back for two more portions of this.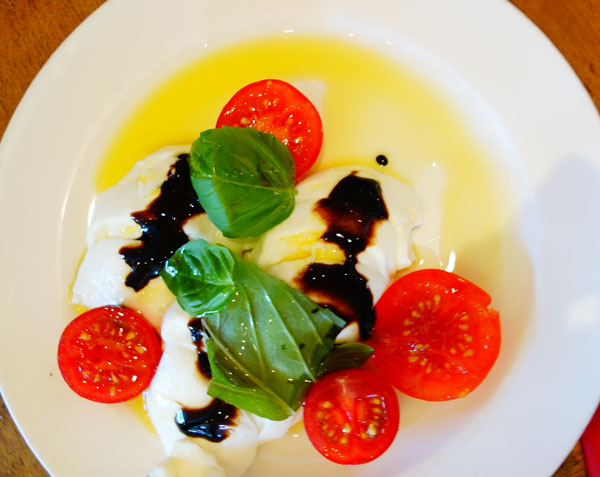 Carter went to town on the Italian breads there. We also requested for some bread sticks, and our waiter kindly obliged. The kids were in seventh heaven!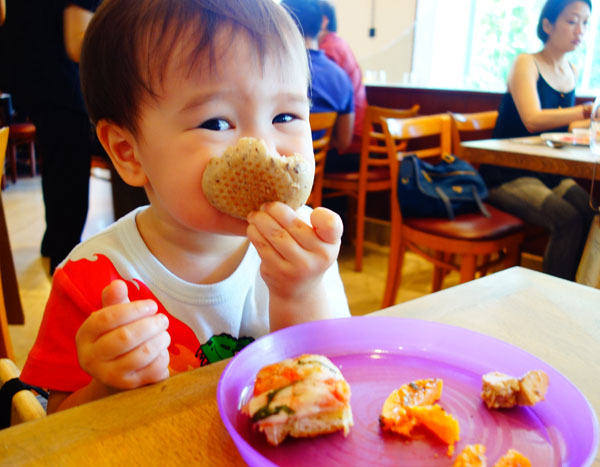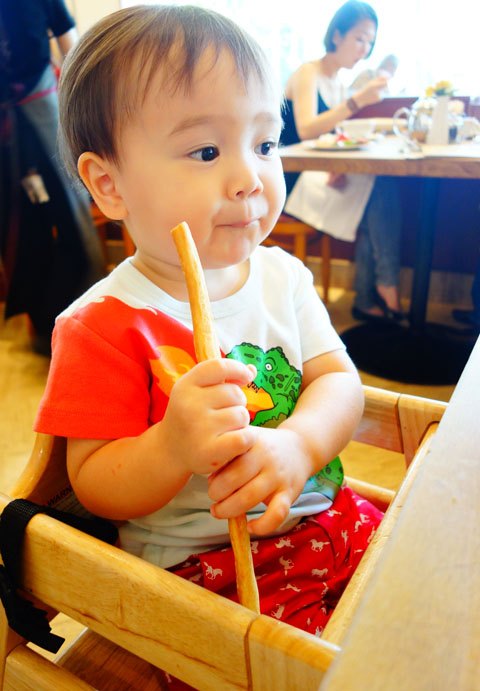 And then there are the mains. They are ordered off a one-sheet paper menu that boasts around 40 (!!!) items, and are cooked to order. We could pick as many as we wanted, and they all arrived swiftly.
The Linguini, crabmeat, baby spinach, seafood cream sauce actually leaned more on the tomato-based side than cream. Perhaps that's a good thing, because it didn't get too rich and heavy on the palate. The chunks of crab was studded through the dish and the sauce was a potent (and very tasty) bisque.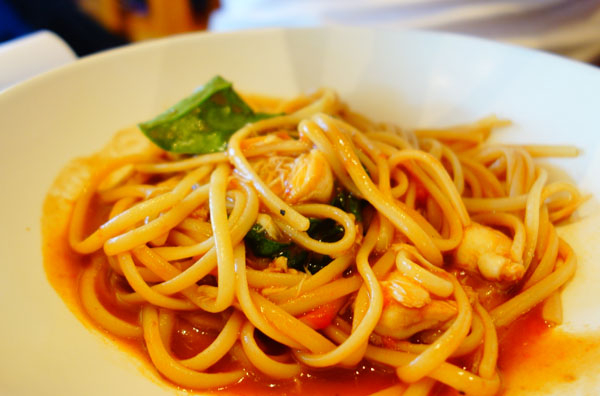 The Roast leg of lamb, white bean caponata came sliced, making it easy for those of you that don't like bone in your meat. The lamb was tender and could be cut with a fork, and it was paired well with the reduction.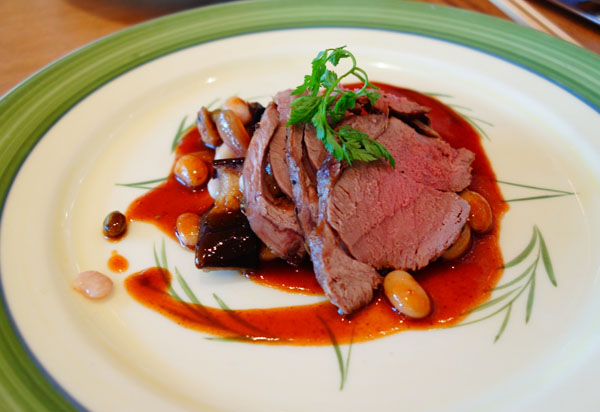 The star dish of their mains, however, was the Oven roasted barramundi filet, cherry tomatoes, capers, black olives. This was…. SUBLIME. The fish was so perfectly cooked that it was fork-tender and meltingly soft. The sweetness of the fish really came through, and it was so moist and succulent. The kids adored this and polished off the whole dish.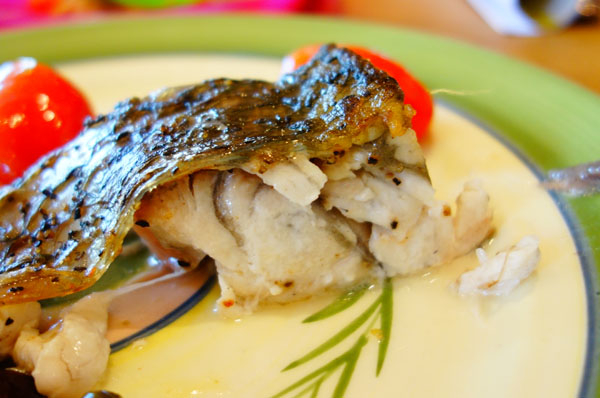 The Flambeed prawns, creamy garlic sauce (mostly eaten because I wasn't quick enough to snap the photo) featured very fresh and springy prawns, which were drizzled with a tasty garlic sauce. However, sauce aside, the prawns themselves weren't flambeed or charred enough, so they looked (and tasted) almost like boiled prawns. A shame, because just a little more flambee would have meant the prawns would have a lovely smoked flavour.
The part that thrilled the kids most was a balloon man that came around making complimentary balloon animals for everyone! Hunter's was a monkey in a tree, and Carter's a giraffe.
We've never been to a restaurant that had a balloon artist on-house to entertain the kids, so this was a HUGE plus in our book!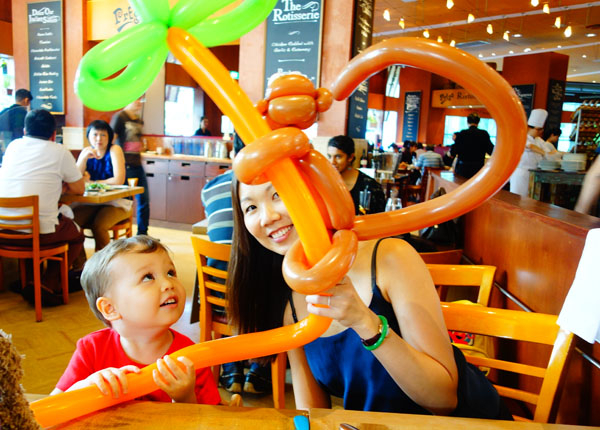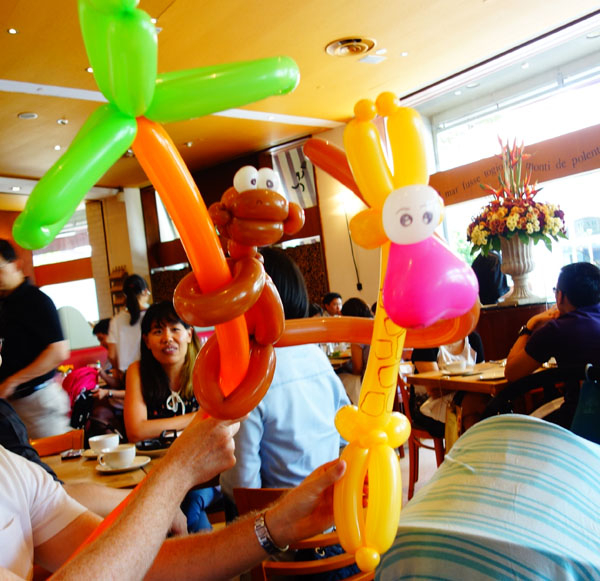 This, below, is my dessert plate. I only picked out about half the selection on this plate. The variety was impressive! My favourite, by far, was the Torta Della Nonna, which is that large slice of chocolate cake on my plate. But, unlike a regular chocolate cake, this one was exceedingly moist and soft. It was dense, without being too 'heavy'. And it was DELICIOUS.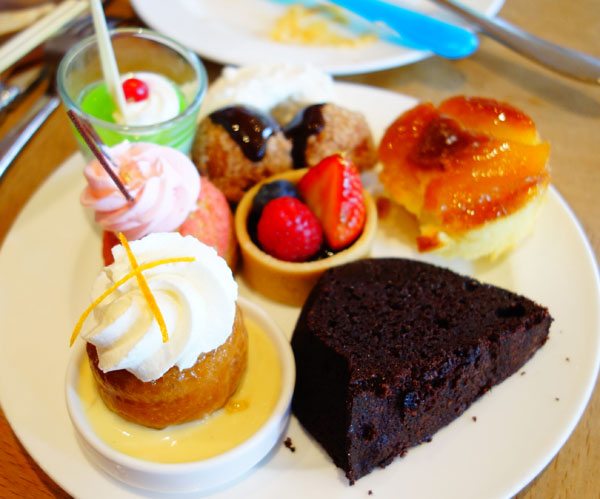 They also have these apple donuts rolled in cinnamon sugar. They were quite the hit!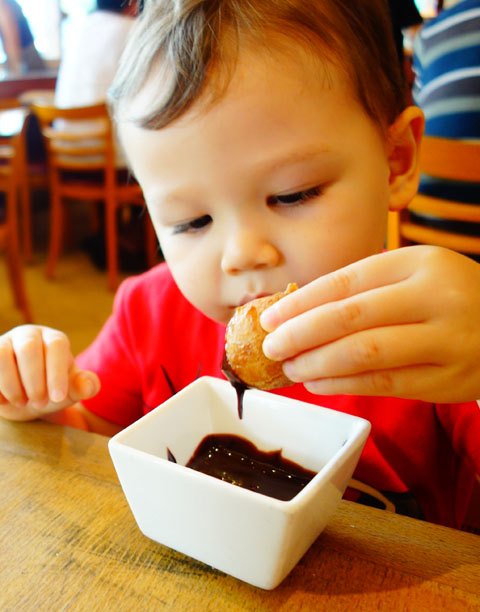 The buffet lunch comes with a cup of coffee. I had a cappuccino, which lacked oomph but it was passable.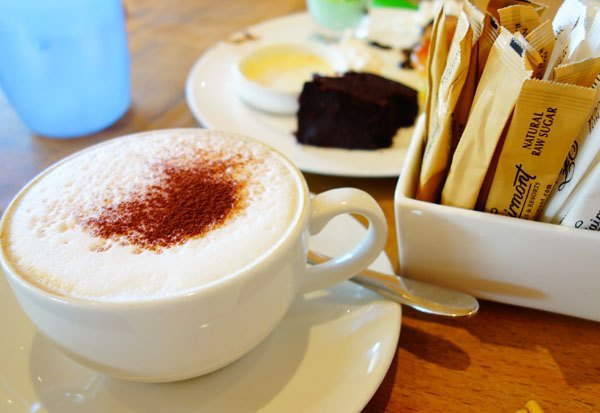 Their vanilla milkshake, on the other hand, was a stunner. Freshly whipped up, it was deliciously creamy and with lots of ice cream swirled in. A hit with adults and kids!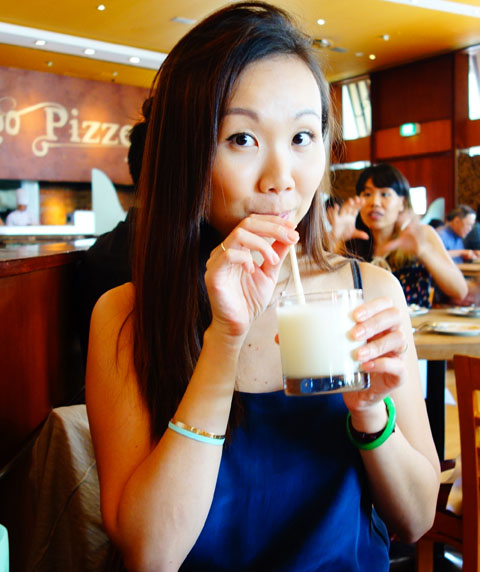 Prego's buffet lunch runs from 12:30 – 3:00PM every Sunday.
Price: S$68++ (Adult), S$34++ (Child)
S$78++ with a glass of wine from the wine trolley or free flow of non-alcoholic drinks
S$98++ with free flow of wine
Last Bite: Prego offers a buffet brunch that is well worth it, especially for big eaters. The balloon artist was a hit with the kids!
Highchairs: Yes
Easy access: Yes
Change tables: Yes
Kids' menu: No
Prego
Level 1, Fairmont Singapore
80 Bras Basah Road
Singapore 189560
Phone: 6431 6156
Prices: $$$$
Hours: