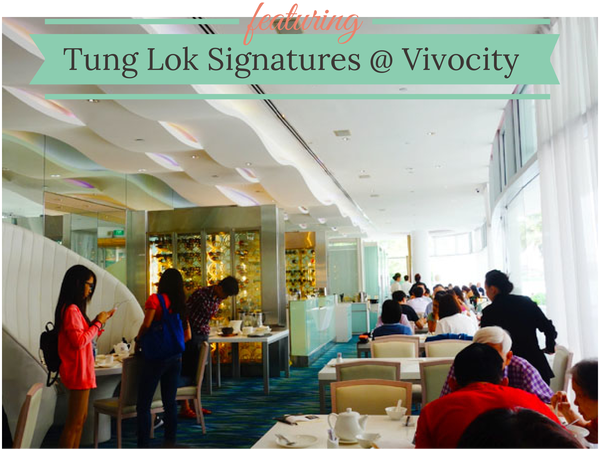 We've been to Tung Lok Signatures at Vivocity a few times, and each time, have left really impressed.
Service is prompt and attentive, the restaurant is brightly lit with sunshine streaming in, and their yum cha dishes are fantastic. They're especially patient with the kids, and are quick to bring out kids cutlery without being asked to.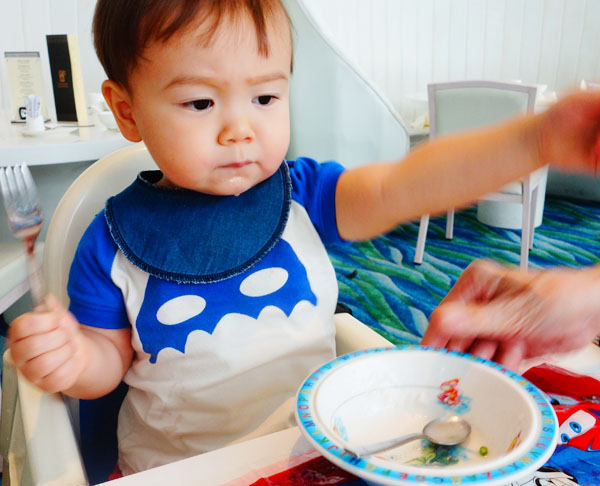 Their dim sum baskets range from $4-$5, which is pretty reasonable. The kids will pretty much eat everything at Tung Lok Signatures, save the spicy stuff. We usually order a storm of dim sum baskets, but I only managed to take photos of a handful – it's all snapped up too quickly most of the time!
The char siew bao is a favourite of my kids'. The bun is fluffy and soft, and the BBQ pork meat encased inside is not too sweet, so I'm happy to give them the entire thing to eat.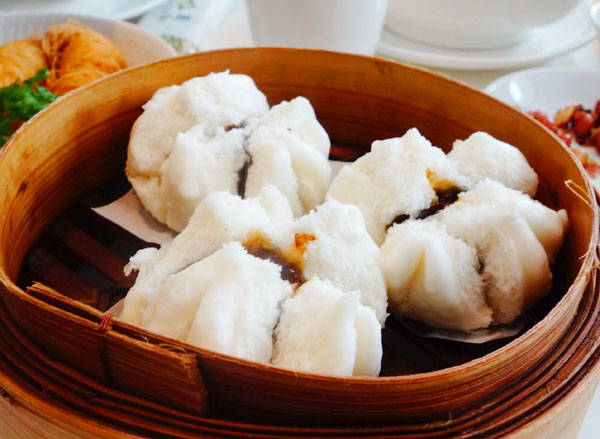 I'm not sure what the correct Chinese name for this is, so I simply call this the crispy yam yumcha dish. The swirls on the outside make this a very pretty dish to look at, and is conveniently bite-sized for little fingers.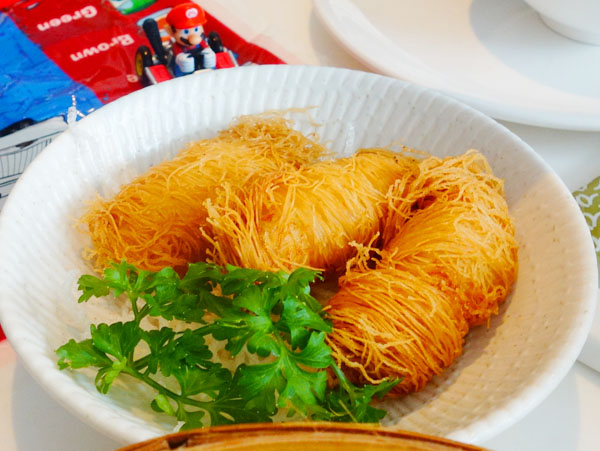 I thought this bowl of noodles with fish puffs was a bit strange, but my kids lapped it all up, so I'd order it again next time for them! The silky noodles come in a fine broth, and the soft airy puffs fascinate the kids. It's a pretty plain dish, but it's satisfying.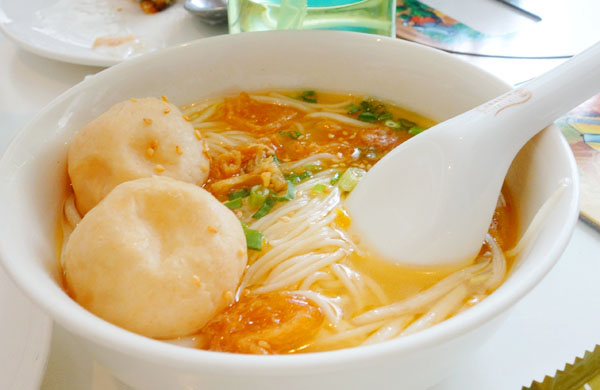 I adore their spicy dumplings. The tender pork dumplings are juicy and moist, and generously laced with minced garlic and chillis. Admittedly, I push the chili aside (I'm a bit weak and can't hold my spice), but the soy sauce mixture they come sitting in is spicy enough for my taste buds and gives the dumplings a real kick of flavour. It's a must-order dish for me!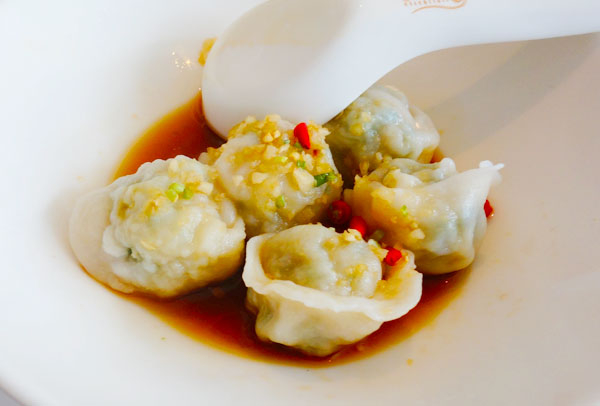 No yum cha lunch is complete without liu sha bao, otherwise known as Salted egg yolk and custard buns. I only recently discovered that these buns exist, and have been ordering them at every single yum cha joint around Singapore. They're AMAZING!!!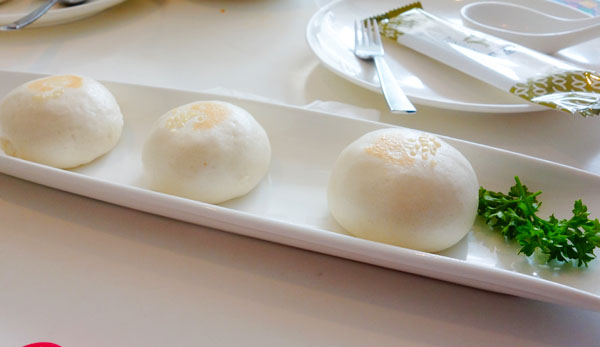 And this is what's inside. Molten, gooey, creamy custard mixed with egg yolk. It sounds like an odd combination if you've never had them before, but it works oh-so-well. It's the perfect mix of sweet and salty, and I haven't met anyone that doesn't like them (except those that are health conscious, because these babies pack serious calories!).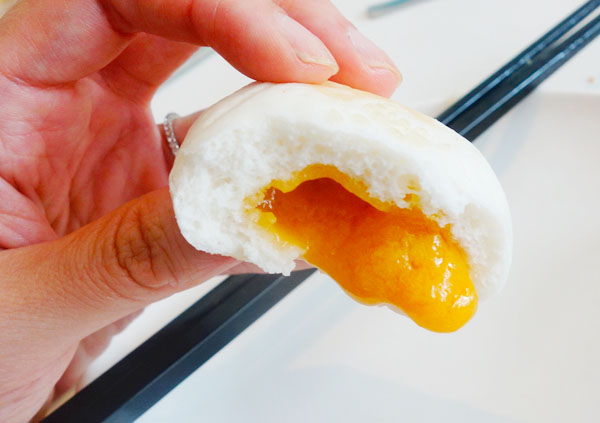 Last Bite: Tung Lok Signatures can always be counted on for excellent yum cha and attentive service. Their spicy dumplings are a winner!

Highchairs: Yes
Easy access: Yes
Change tables: Yes (in the mall)
Kids' menu: No
Tung Lok Signatures
#01-57, VivoCity
1 HarbourFront Walk
Phone: 6376 9555
Prices: $$$
Hours:
Mon – Sat: 11:30 – 15:00
Sun & PH: 11:00 – 15:30
Daily: 18:00 – 22:30