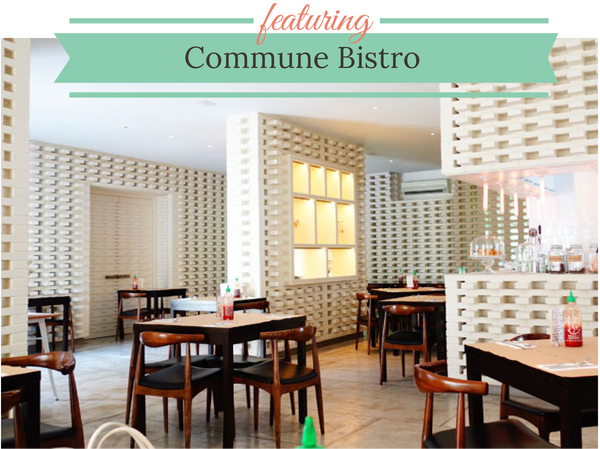 Spacious, airy, and not too crowded, Commune Bistro is an excellent choice for parents that want a quiet brunch and lots of space for their child. Service is attentive and food arrives swiftly, a huge bonus in our book.
Look carefully for the non-descript entrance, or you'll walk straight past without noticing! Parking is free and available just outside the building.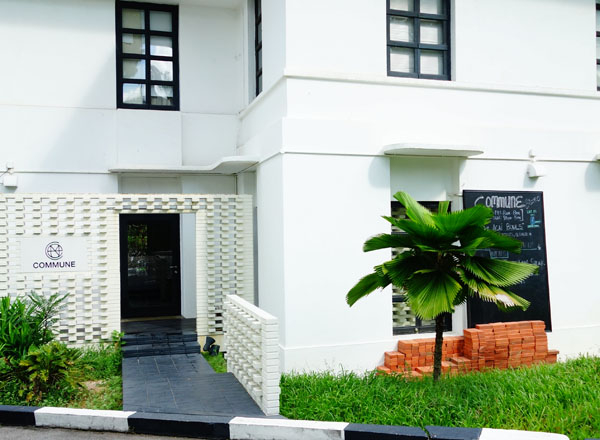 I was particularly entranced with the clean palette of neutrals used to decorate the place. Everything is orderly and decor is carefully arranged. Check out the beautiful (and giant!) vase of flowers by the front door.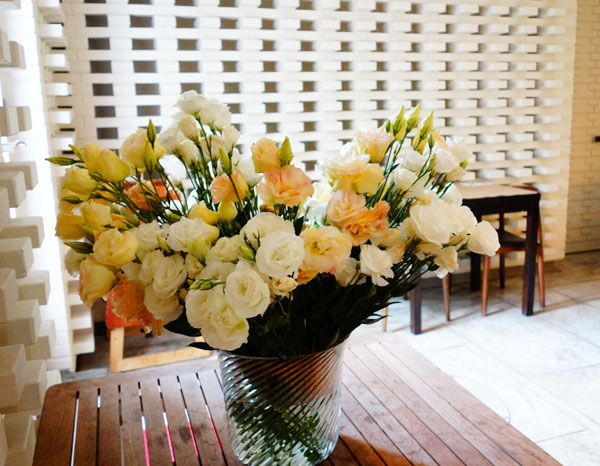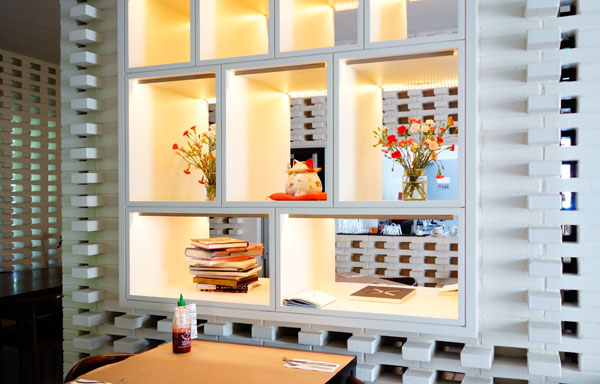 Our Iced lattes ($7) arrived in tall glasses and were very soothing on a hot day. The coffee, however, could have been a little more fragrant and stronger.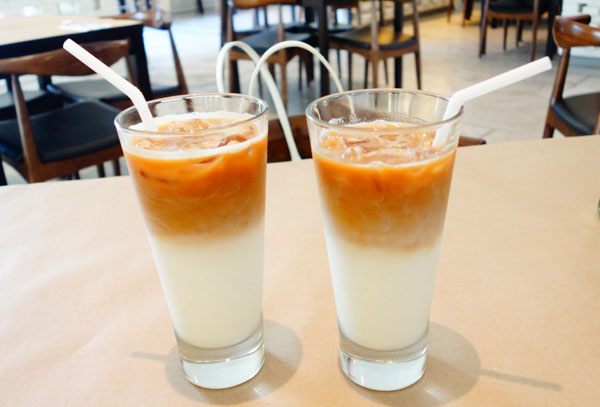 If you want to be wow'd, make sure you order the Baked camembert with brandy & maple syrup, almond slices, pear ($11.50). It's outstanding and a must-order if you're into your cheese. A whole wheel of Camembert comes surrounded by thinly sliced pear (that was super sweet!) and a scattering of almonds. The brandy & maple syrup sounded very interesting, and whilst it lent a sweetness to the dish, wasn't particularly stand-out.
A scoop of oozing cheese, plonked on a pear slice, and scattered with some almond slices? Talk about a luscious brunch!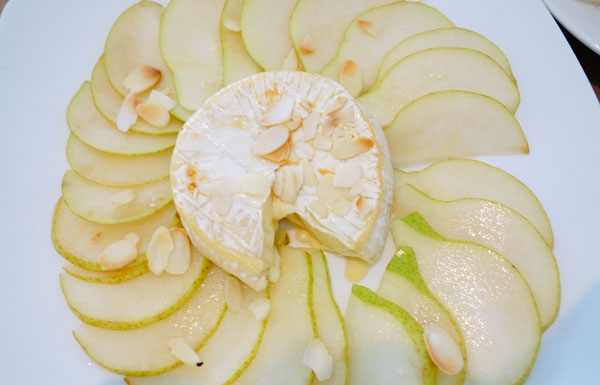 We were equally impressed with the Pink carbonara pasta with prawns, scallops, bacon, cream and splash of tomato jus ($22.50). The pasta was presented with FAT, juicy prawns, and gigantic tender scallops. The seafood was full of springiness and freshness, and was complimented well with the subtle flavour of the tomato-cream sauce. Delicious.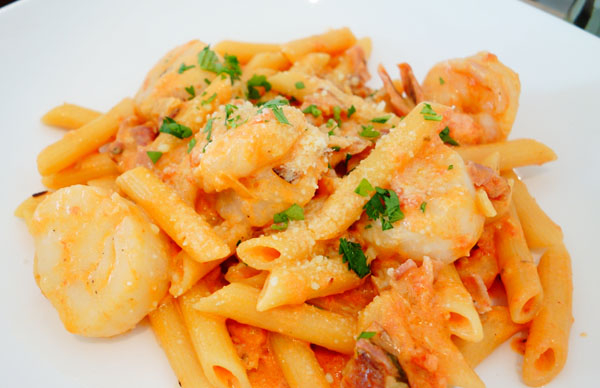 The Beef pho ($20.50) was less impressive compared to the former two dishes. It arrived looking very legit, with a plate piled with condiments and a big bowl brimming with beef, noodles and soup. However, the soup was relatively bland (it didn't pack that rich broth punch we love), and the beef was not that fragrant. It was an "okay" dish, but not a must-order. Especially factoring in the price…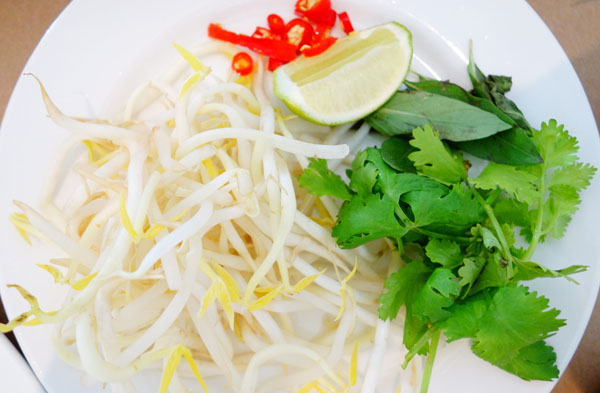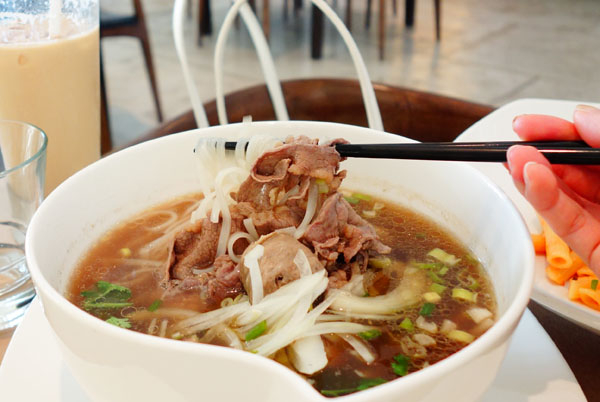 Last Bite: Commune Bistro boasts an airy ambience and a neutral decor. We were particularly delighted with the Western dishes on their menu!

Highchairs: Yes
Easy access: Yes
Change tables: No
Kids' menu: No
Commune Bistro
308 Tanglin Road, Phoenix Park
Singapore 247974
Phone: 6235 9008
Prices: $$$
Hours:
Mon – Fri: 8:00 am – 8:00 pm
Sat – Sun: 10:00 am – 5:00 pm