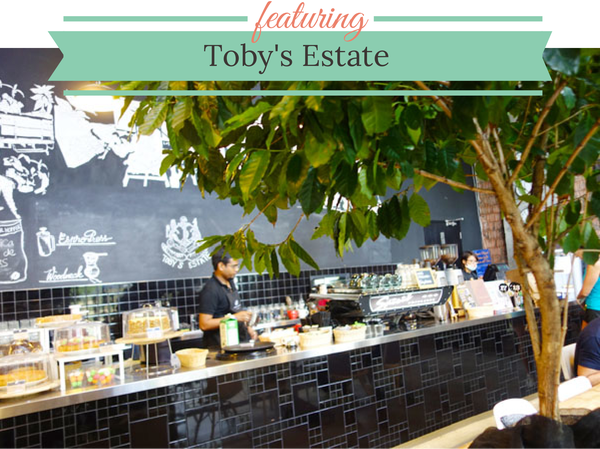 I hear Toby's Estate is packed to the brim (and with a queue outside) on weekends, but I've only been there a couple of times on weekday mornings, so it's always been only half-full for me. The space features a large communal table and kids toys are strewn around, so it's great for keeping kids occupied whilst you wait for your food.
The staff is always friendly, and food arrives swiftly. The menu isn't huge, but they seem to nail it.
Their Cappucino ($5) is perfection in a cup. It's presented beautifully, and I noted the foam has zero bubbles. Simply sublime.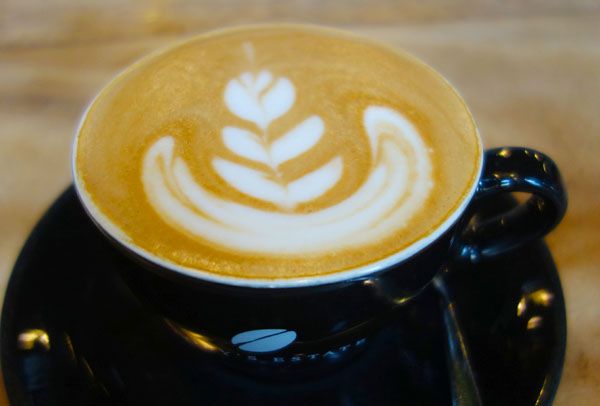 I was tremendously impressed with their Eggs Regal – poached barn laid eggs, Toby's gravlax on brioche, tzaziky, mesclun side, tomato in a vine hollandaise sauce, dill ($21.90). The price point is high, considering Toby's Estate is presented as a casual cafe, but this dish is EXCELLENT.
The eggs are poached to perfection, yielding a rich and bright yellow yolk. The hollandaise sauce is flavourful but not too salty, and the fluffy-as-a-cloud brioche has a subtle sweetness that brings out the saltiness of the salmon gravlax. The tzaziky (yogurt and cucumber dip) was a little random, and was left largely untouched.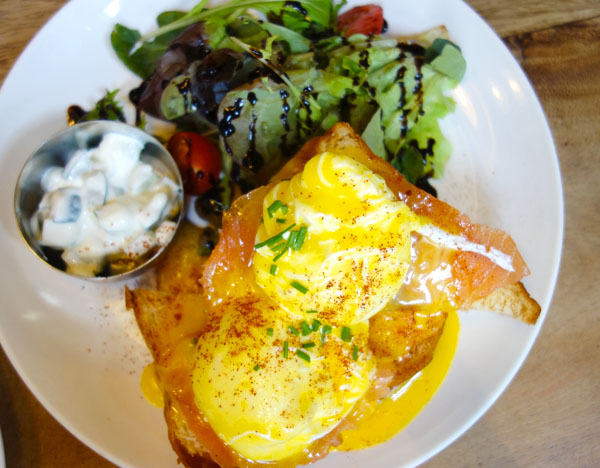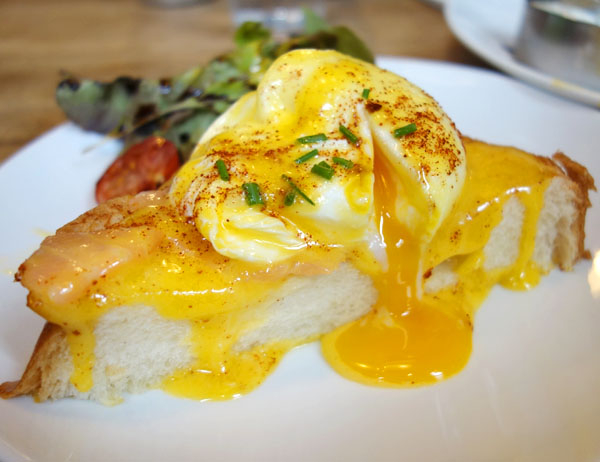 Last Bite: Toby's Estate nails their coffee-brewing technique, serving cups of beautifully crafted coffee. However, we were also impressed with their food, the Eggs Royal were fantastic!

Highchairs: Yes
Easy access: Yes
Change tables: No
Kids' menu: No
Toby's Estate
8 Rodyk Street
#01-03/04 Singapore
Phone: 6636 7629
Prices: $$$
Hours: 7.30am – 6pm