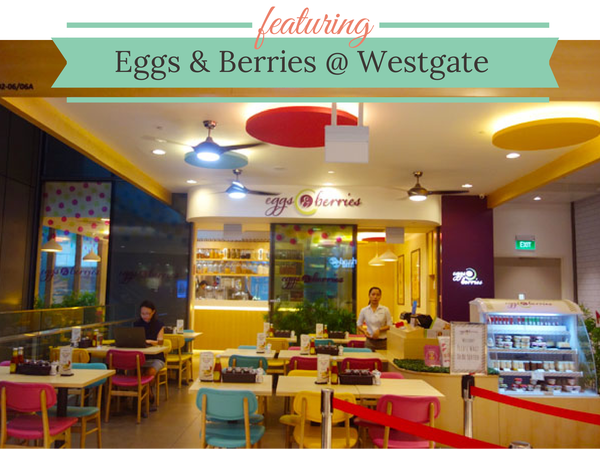 A girl friend first mentioned Eggs & Berries to me, so one day, I decided to pop in when I was in the area. The cafe is located within Westmall, but is quite open concept, so it's great for people watching. It's not too busy on weekday brunches, and so is a great place for a quiet and relaxed meal with your kid(s).
They also do an amazing 1-for-1 omelette deal during the day! It's valid for any omelette dish on their menu.
I thought the Bacon, onion and wild mushroom omelette ($15.90) was delicious. The bacon added just the right amount of salt and taste, and the mushrooms a lovely accompaniment. The omelette was cooked well – still creamy and bouncy. I opted for extra cheese in mine, because, well… because I can!
The thick slice of bread was a good side to the omelette, and the salad greens a bit of an afterthought but still pretty welcome. They were out of rosti that day (so sad!!) and so substituted it for mashed potato and gravy. It was average.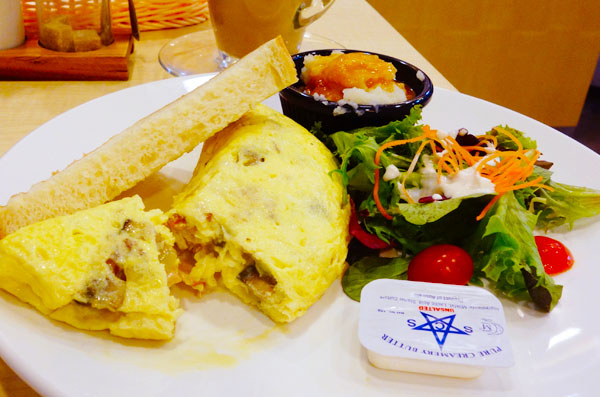 The Corned beef omelette ($15.90) was presented exactly in the same manner, except the omelette had corned beef instead. It was small strips of corned beef, and I found myself wishing there was double the amount in there, as it was so little that I couldn't quite taste it..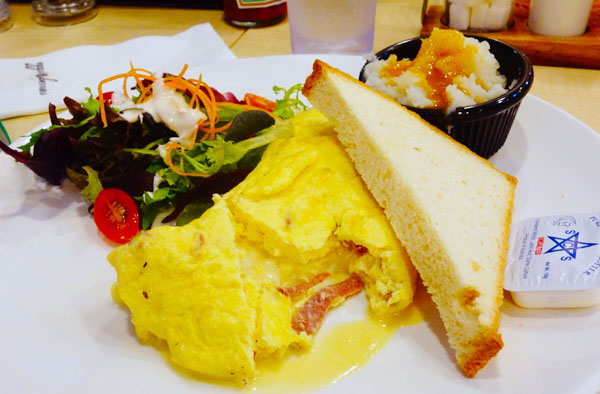 The generously sized Latte ($5.50) pleased me, and I thought the sugar cubes in little glass bottles were a nice touch. Their coffee definitely does not taste top-barista-made, but is passable.
There's a giant life-size menu at their entrance, as well as a huge board detailing their specials.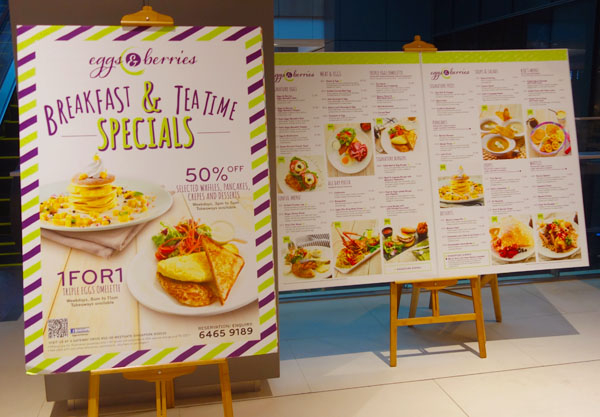 Last Bite: Eggs & Berries @ Westgate offers decent food at excellent deals. You won't find a western Brunch place in a mall much more affordable than this!

Highchairs: Yes
Easy access: Yes
Change tables: No
Kids' menu: No
Eggs & Berries @ Westgate
#02-06, Westgate
3 Gateway Drive
Phone:
Prices: $$
Hours: Daily 10:00 – 22:00