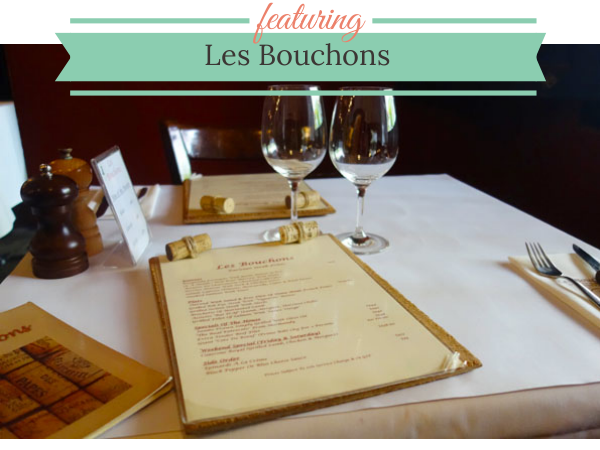 Come to think of it, I so rarely eat steak. A mean 'ol slab of steak. I suppose it's because I wouldn't grill it myself at home (not convinced I can cook it properly and no way am I wasting it!), and if I'm out in a restaurant, I inevitably end up choosing something else off the menu.
But when one is at Les Bouchons, a restaurant specifically for steak, one orders STEAK.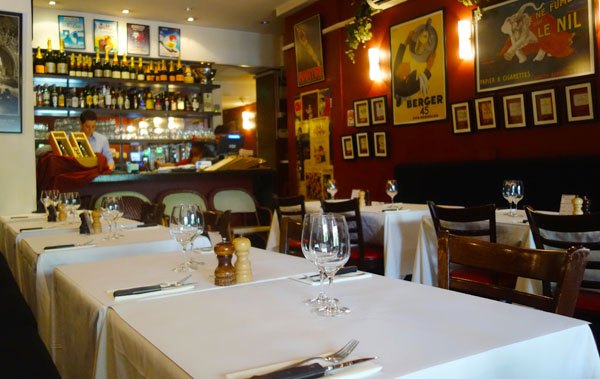 I was recommended a Farnese Fantini red wine ($16) and it was smooth and delightful.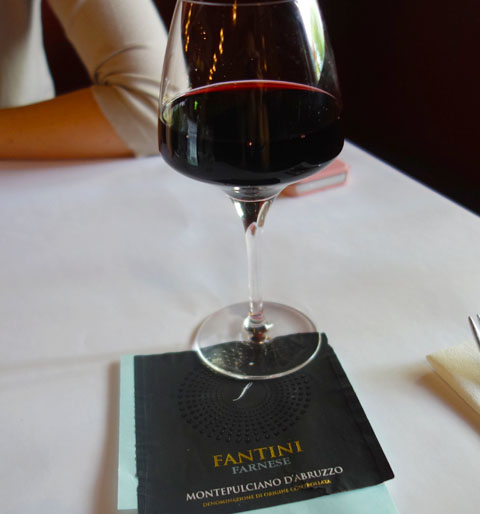 We were served a linen-lined basket of warm bread rolls. What a lovely touch!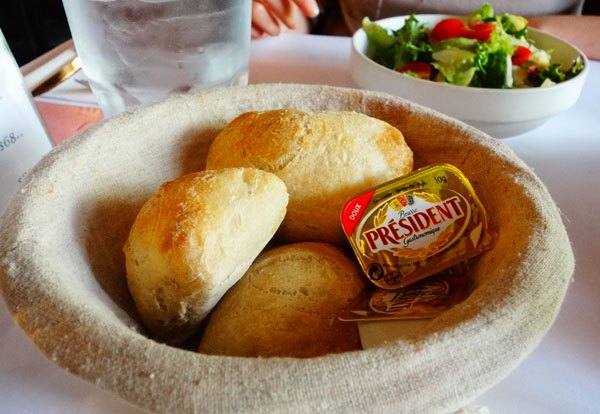 The steaks all come with a garden salad, which is refreshing and a lovely accompaniment. It's not drenched with dressing, which is a big plus.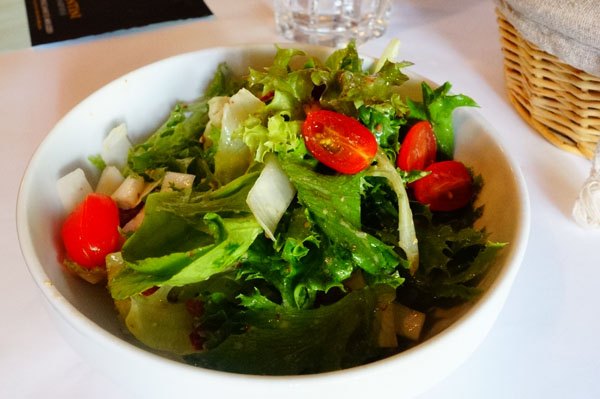 There were 5 condiments to go with the steak. I preferred the grained mustard the most!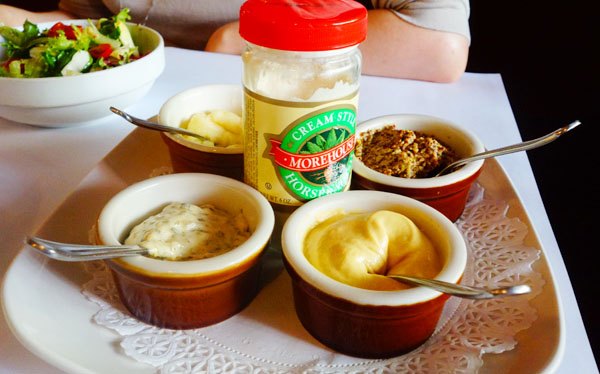 This is our Grilled rib eye steak with vigneron butter ($38.80). The steam was more medium-rare than the medium we ordered, so I found that it was a bit chewy and tendon-y. The meat was lovely and with a fantastic charred flavour, but was not meltingly soft.
The vigneron butter was luscious, though! I wished it came in a large pot on the side, to slather on as much as we please 😉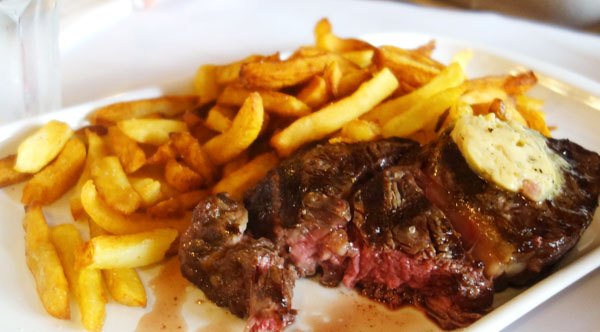 The Extra tender beef filet ($42) was, yes, more tender than the rib-eye. I've had more tender steaks, but this was still pretty good. It was a very small chunk, smaller than the palm of my hand, but had less tendons and fat than the rib-eye.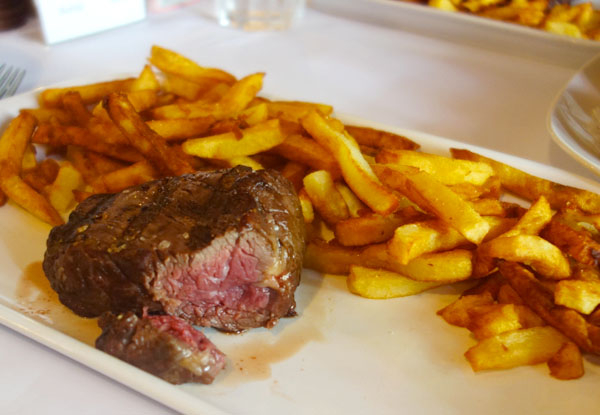 Special mention to their hand-cut fries, which are cooked fresh and absolutely DIVINE. They are tender on the inside, crisp on the outside, and retain the most gorgeous flavour that frozen fries cannot achieve.
They are FREE FLOW!!!!
That said, there is a very generous portion served with each plate, so we felt no need to request for more.

Last Bite: Les Bouchons specialises in steak, but it's their hand-cut fries that truly impress. They're free flow to boot!

Highchairs: Yes
Easy access: Yes
Change tables: No
Kids' menu: No
Les Bouchons
7 Ann Siang Rd
Singapore 069689
Phone: 6423 0737
Prices: $$$$
Hours:
Mon – Fri: 12:00 – 14:00
Mon – Fri: 19:00 – 22:00
Sat: 19:00 – 22:00