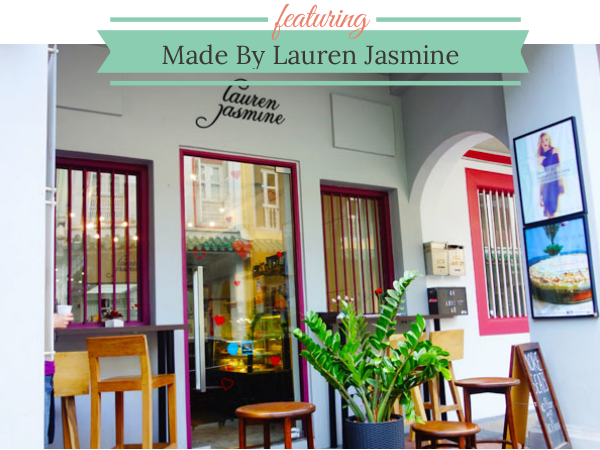 I'm not sure why other cafes or boutiques haven't thought of this, but Made by Lauren Jasmine has absolutely NAILED it on the head with this one! Say hello to shopping AND eating… all under one roof.
It's kind of like my dream come through – beautiful homewares and gorgeous clothes/accessories (both by their own designers and imported from the USA), with tables and chairs tucked in little nooks (check out the comfy sofa up in their attic!) for you to sit at to have a coffee and some brunch.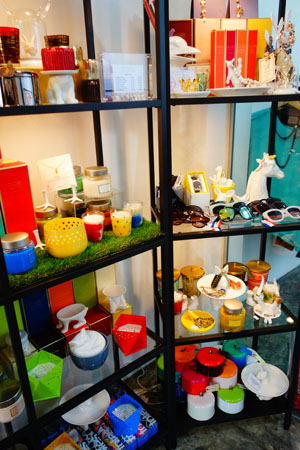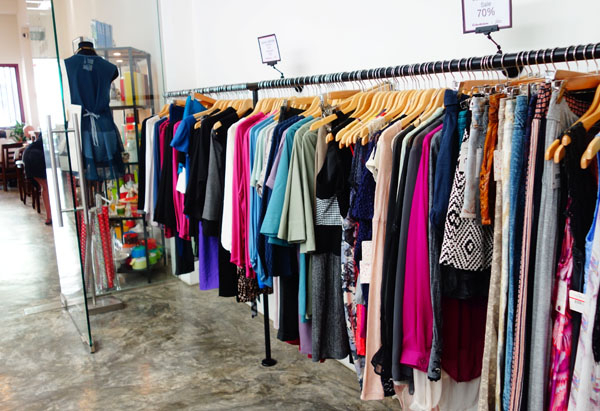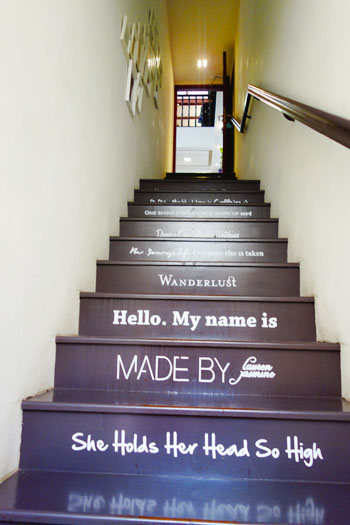 Their menu is modest but sufficient if you're there for a snack or a brunch. Most of what they have is displayed in the cabinet, but they have a few more brunch-type items (croissants, big breakfasts, etc) up on the blackboard behind the counter.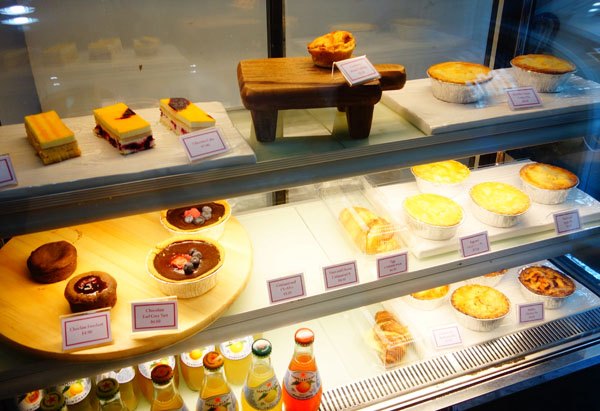 I enjoy my Flat White ($4.90), which is served with a little biscuit on the side.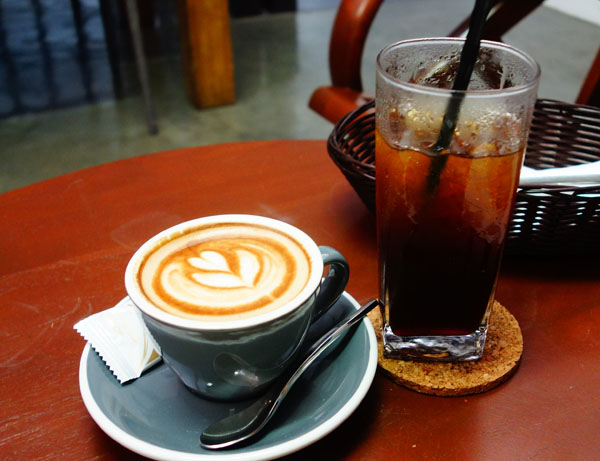 Their pies are OUTSTANDING and, dare I say it, one of the best I've had in Singapore. The Egg and mushroom pie ($7.50) and Chicken and mushroom pie ($7.50) are just perfection!! The crust is buttery and has a sweet aftertaste, which pairs well with the savory filling. Both pies have chunky ingredients, which I love, and they also come in hefty quantities.
Top marks for their pies. I'd come back for these anyday.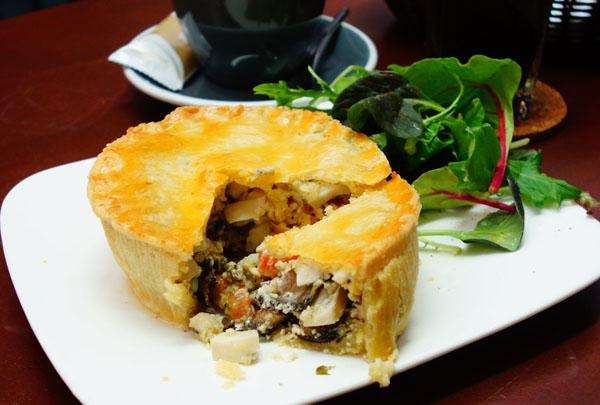 I was even more impressed with the Chocolate earl grey tart ($6.50). THIS. WAS. HEAVENLY. Again, their pastry was sublime – thick and buttery. The chocolate was molten, yet not hot (it was room temperature). It was gooey, luscious, and oozed so sexily it had us captivated.
The chocolate wasn't too sweet, and the richness was cut through by the earl grey tea (very mild, it's not weird). I loved it. Easily the best chocolate tart I've had in a very very long time.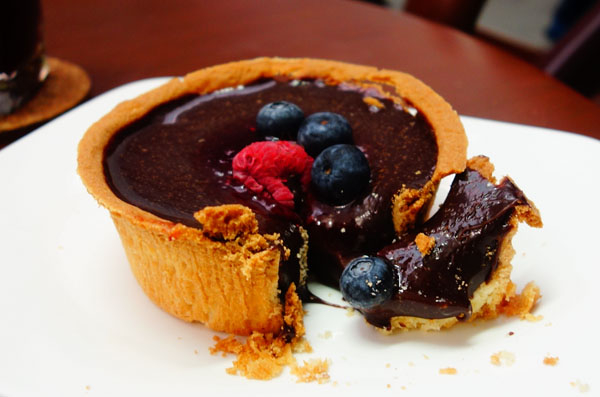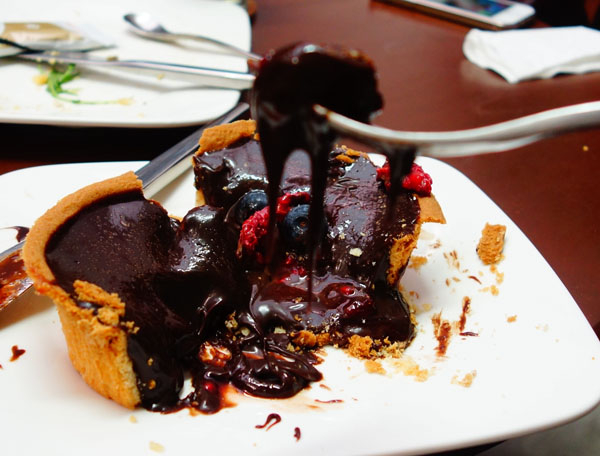 Last Bite: Made by Lauren Jasmine's unique shopping-and-food concept is sure to appeal to many ladies. Their pies and tarts are outstanding!

Highchairs: No
Easy access: No, as it's split over 3 levels.
Change tables: No
Kids' menu: No
Made by Lauren Jasmine
47 Amoy Street
Singapore 069873
Phone: 6423 0626
Prices: $$
Hours: Mon – Fri: 8:00 am – 6:00 pm