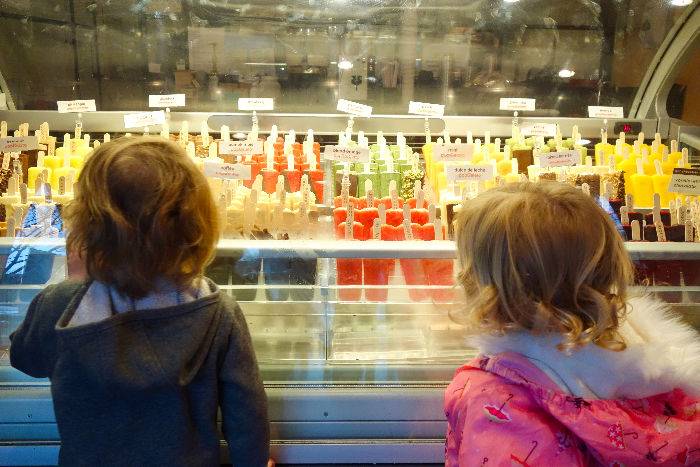 Children and ice cream . . .  it's a sure fire way to bribe, I mean, occasionally treat your kids as well as yourself. One of my absolutely favorite dessert spots in the city is Popbar in the West Village. Their iconic dessert is a custom gelato (or sorbet) on a stick, made from fresh ingredients in the store, daily. You choose your flavor (lots of fruity options like peach and mixed berry, vegan options, plus seasonal flavors like pumpkin and kiwi), then either eat it just like that, or have it dipped in mint, milk, dark or white chocolate, and covered with "poppings" like crushed waffle (my personal favorite), or nuts. It. Is. Heaven. My husband has been known to eat two at a time.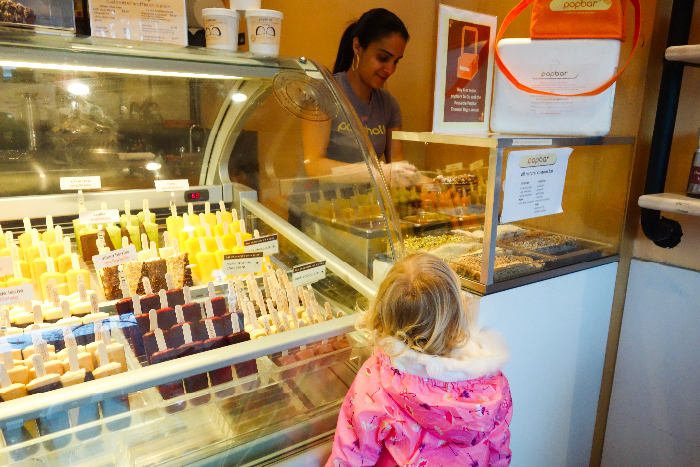 During the cooler months, Popbar serves some warmer options, like their wafflePops and hot chocolate-on-a-stick. The wafflePops are customised waffles on sticks, a nice twist on regular waffles. Pick your filling (blueberry, chocolate chip or plain, $3.49), dip it ($.50), add poppings ($.50 each), and whipped cream ($.50 each). We had a chocolate chip filling with milk chocolate, icing sugar, crushed waffles and whipped cream on top. Holy moly.
The other cooler-weather option we tried was the hot chocolate, made with chocolate on a stick. The high-quality Belgian chocolate blocks on sticks can be bought to make at home, or mixed in the store with warm milk. And yes, if you're temped, you can eat it right off the stick, no milk needed. Simply dip the chocolate block in warm milk and stir it in — and voila, amazing hot chocolate.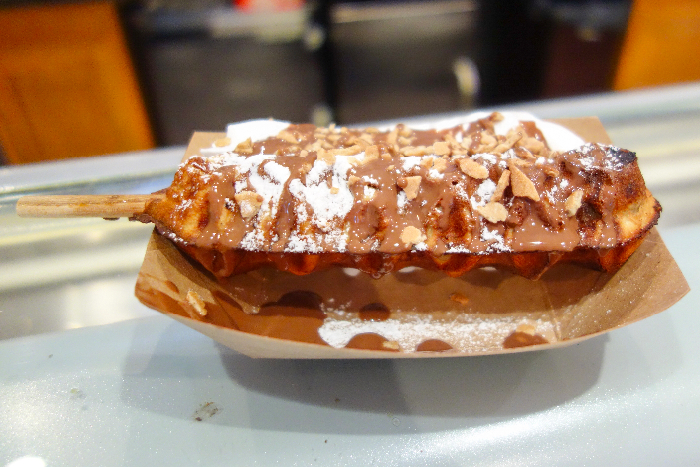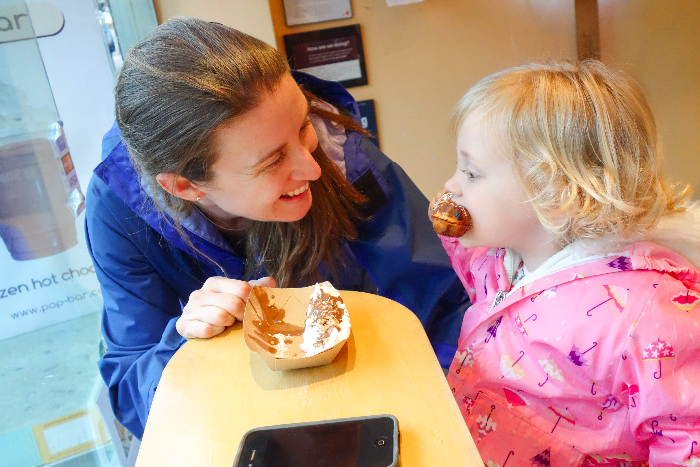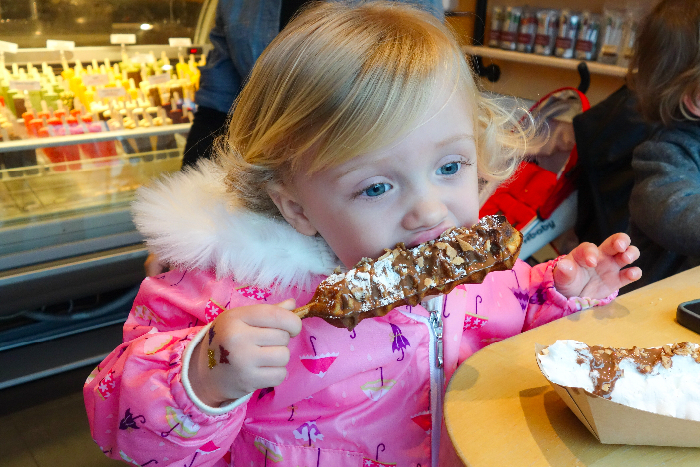 On a very rainy day, Alexis and I were invited to come into Popbar with the kids and sample some of their tasty goods. As always, bringing the kids anywhere is absolute chaos these days — but watching the little ones go to town on their wafflePops and gelatos on sticks was entertaining (not to mention messy!). It was so cute to see them sitting on stools and eating at a table like big people. Little J enjoyed half of a pistachio pop and a dark-chocolate-dipped pumpkin-flavored pop. There was a minor debacle over sharing the pumpkin one, so I am declaring that the day's winner in terms of flavors.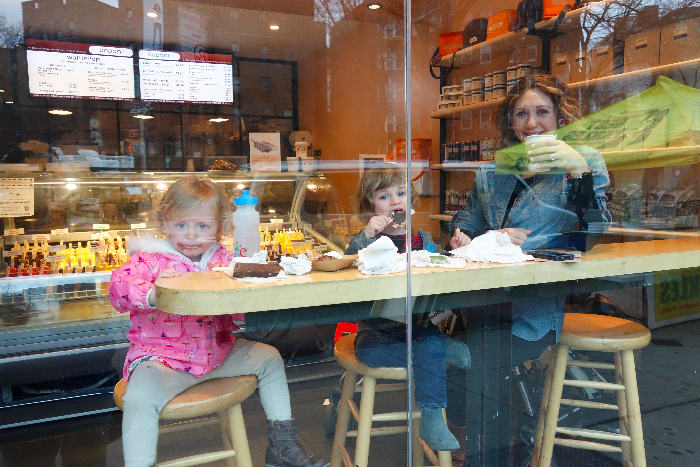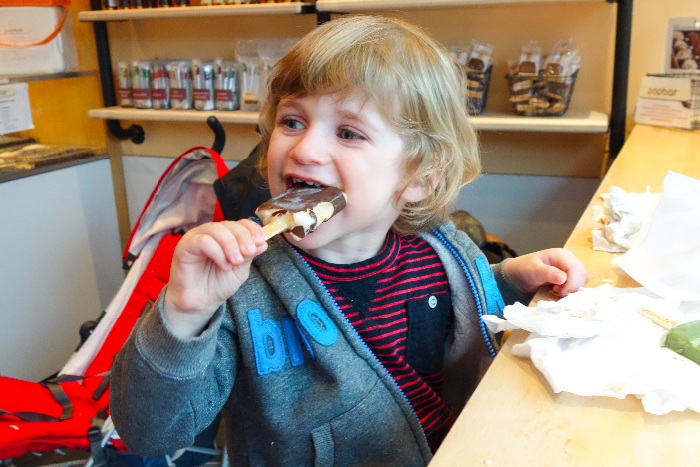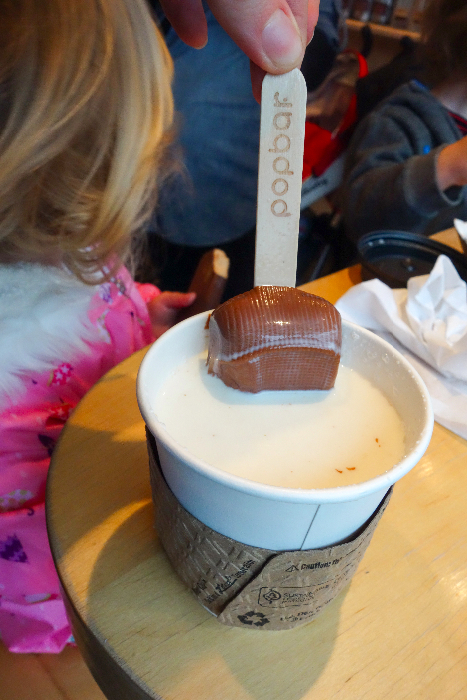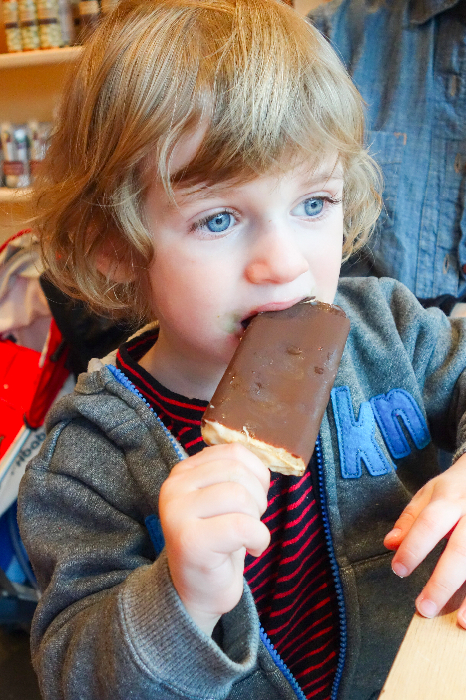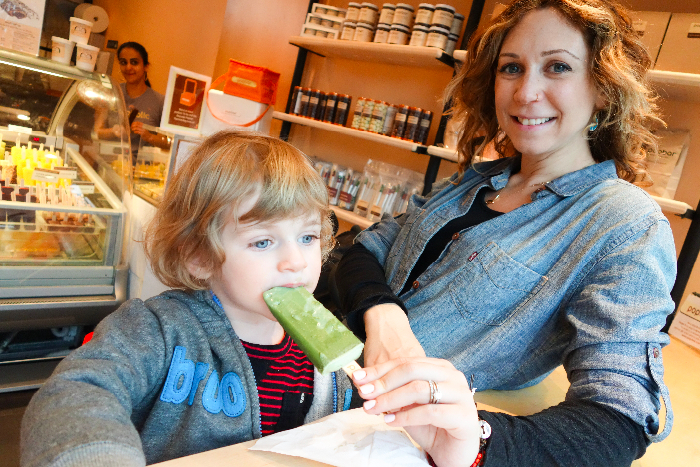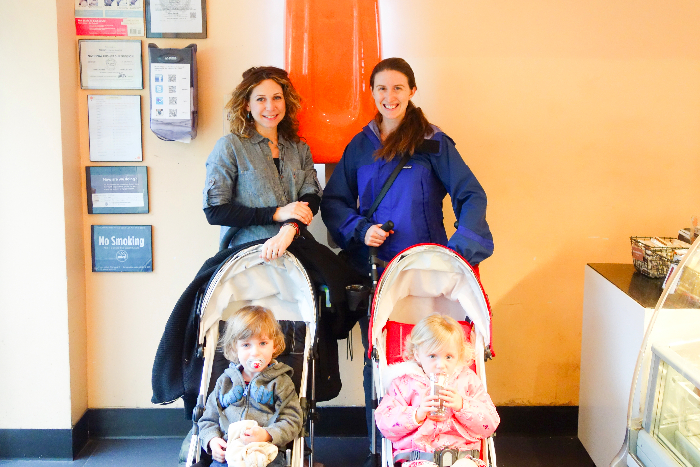 Highchairs: No.
Stroller storage: No.
Easy access: Yes.
Change tables: No.
Kids' menu: No.
Popbar
5 Carmine St,
New York, NY 10014
Phone: (212) 255 4874
Prices: $
Hours: Mon-Fri 12pm-11pm, Sat & Sun 12pm-1am
Get Directions