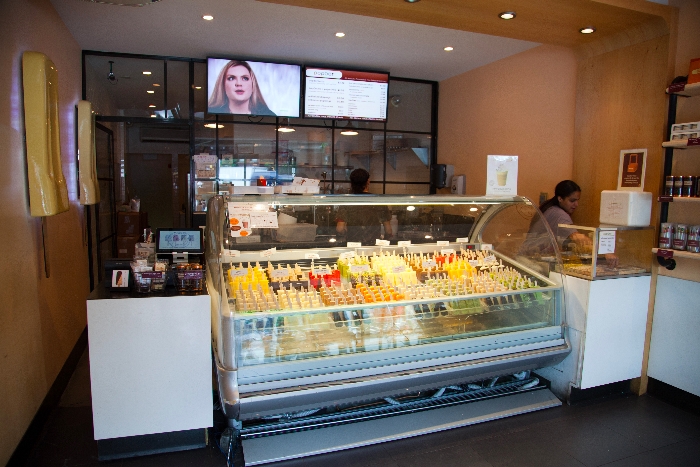 One super hot day wandering through the West Village, my family and I stumbled into Popbar in a heat-induced daze. Desperate for something cool, I ordered my first hand-crafted gelato on a stick (mango!) and there it was: A delicious, cooling treat that took me right back to the summers of childhood, riding my bicycle around the neighbourhood and getting sticky hands from eating popsicles.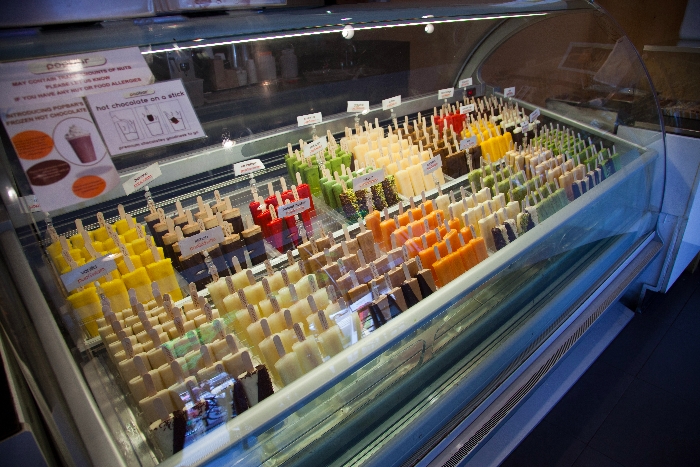 Popbar produces small batches of their pops (only 26 are made at a time), using natural and fresh ingredients. "The strawberries taste like strawberries, the snozberries taste like snozeberries!".
Order your custom-made treat at the counter. First, choose your base flavor: PopGelato, PopSorbetto or YogurtPop. Then, either eat it as-is, or have it dipped in dark, milk or white chocolate. The last step is toppings – you can choose from a variety extras like crushed nuts, sprinkles and waffle cone to have your pop dipped in for the finishing touch.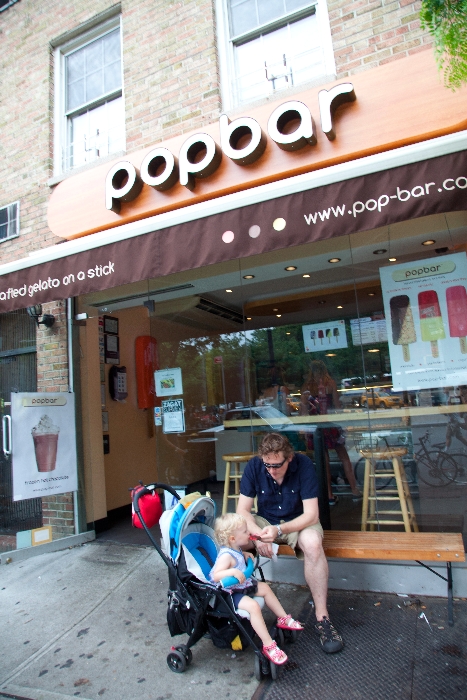 The inside seating is limited to bar stools at the counter, so we usually sit on the bench outside, or walk across the street to the park and sit next to the fountain.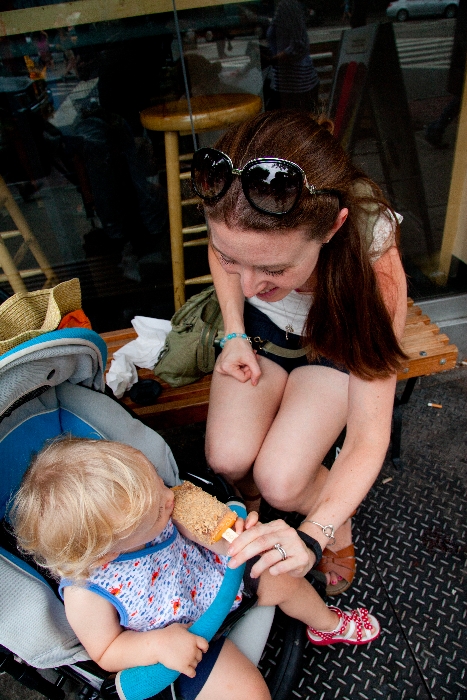 My favourite flavor is peach with milk chocolate and crushed waffle cone. Alec's is strawberry with dark chocolate. A custom pop isn't cheap. A basic pop starts at $4.50. Add 50c for dipping in chocolate and 50c for additional toppings. It's worth it though – every bite is a taste of sweet, decadent heaven.
Last bite: A fast, sweet, customizable treat that will please the pickiest snackers in every family.
Highchairs: No.
Stroller storage: No.
Easy access: Yes.
Change tables: No.
Kids' menu: No.
Popbar
5 Carmine St,
New York, NY
Phone: (212) 255 4874
Prices: $$
Hours: Mon-Fri 12pm-11pm Sat-Sun 12pm-1am