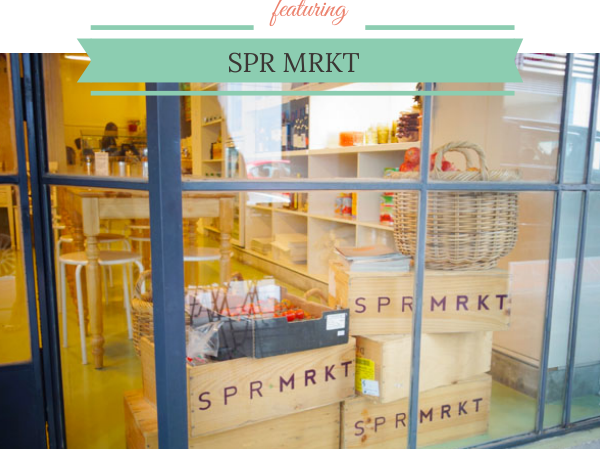 SPR MRKT has a simple premise – food, retail and art mingled together in one adorable shop front. It is predominantly a bistro, and secondarily a place where you can pick up a few bits and bobs of groceries, as well as knick knacks. They strongly believe in all things fresh and natural, and so have a daily menu that changes to feature what the fresh produce is that day.
I was delighted that, upon entering, I spotted a table smack bang in the middle of the cafe, offering complimentary chilled water flavoured with fruit and herbs – what a lovely touch! Classy move.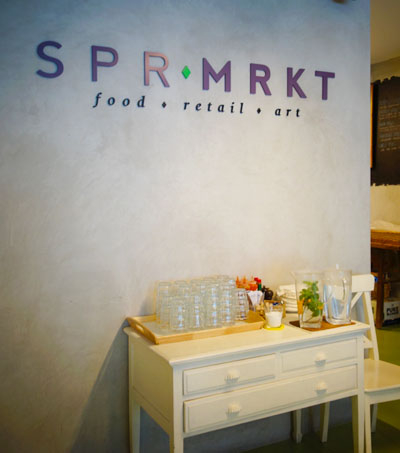 I got distracted with the "shopping" part of the bistro, and started poking around the goods for sale – all displayed in shelving against one wall. There isn't a huge selection, but features some lovely beers, chips, produce, etc.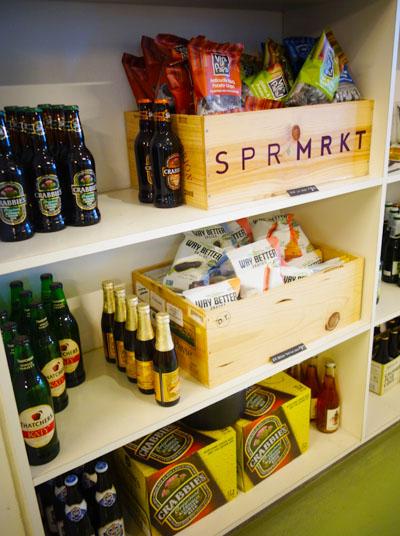 On a small table was also stacks of gourmet chocolate, as well as a basket with baked goods. I felt that the baked goods was pretty pricey for the size, so didn't opt to take-away any back home.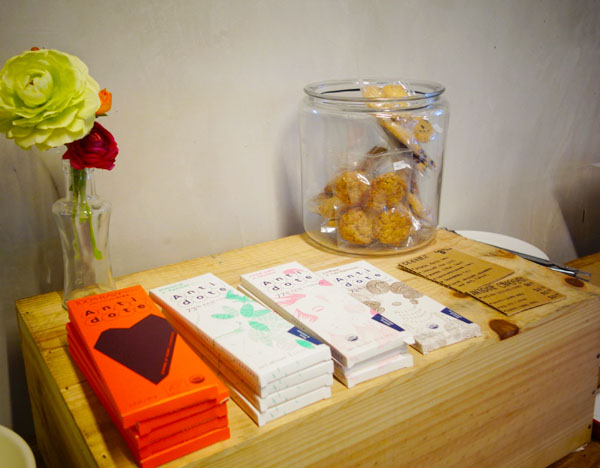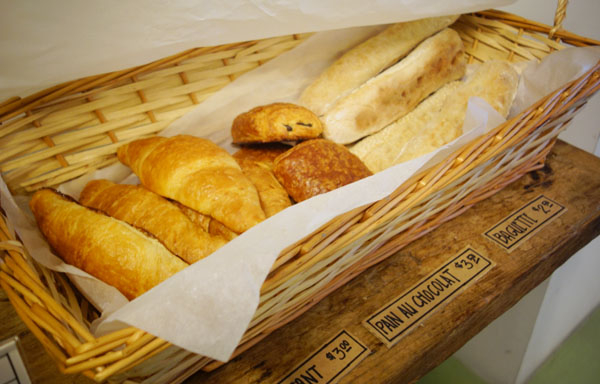 Their menu is displayed up on the blackboard, and is pretty reasonably priced – though the Extras really do add up if you opt for those!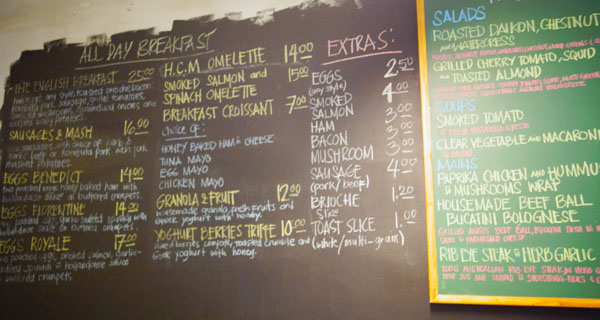 I was impressed with me Flat White ($5), which was smooth and cream with no bitterness.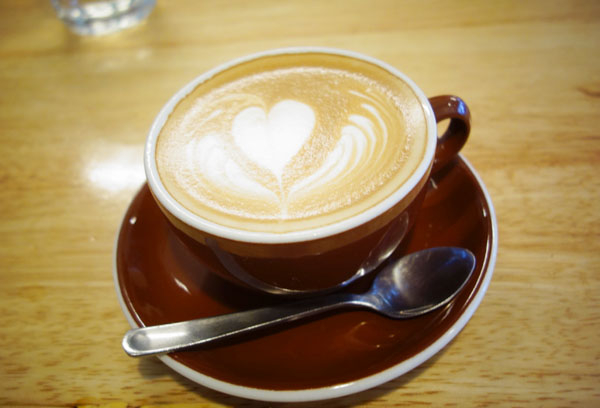 The Garlic beef and Kurobuta pork sausages with fork-masked potatoes ($16) looked absolutely delightful when it arrived – the sausages were fat and juicy and glistening, with an onion relish draped on top. However, both sausages were actually pretty dry and tough. We'd expected juicy and tender sausages so we were a little disappointed with this. It's not bad, but I wouldn't order it again.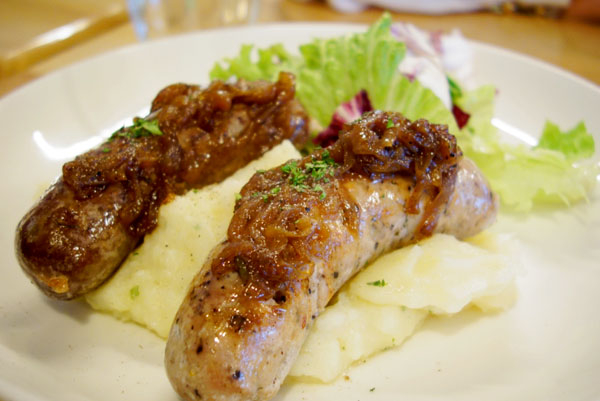 The Eggs Royale ($17), however, was fantastic. I enjoyed the English muffins that the generous slices of smoked salmon was laid on, and the eggs were poached perfectly. The hollandaise sauce was creamy but not overpowering, and I felt this dish was a real winner.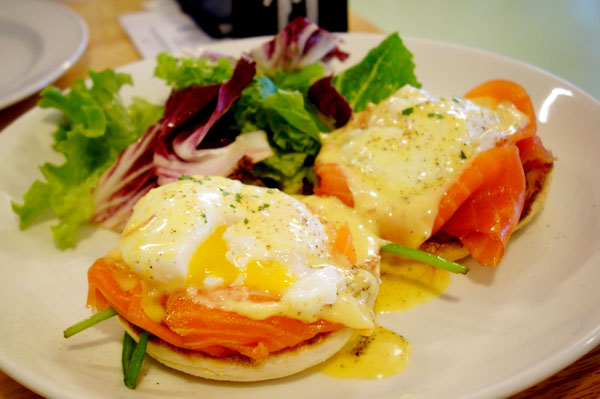 Last Bite: SPR MRKT has a unique food/retail/art approach that makes the charming cafe a lovely spot for a casual brunch. Their Eggs Royale were a winner!

Highchairs: Yes
Easy access: Yes
Change tables: No
Kids' menu: No
SPR MRKT
2 Mccallum Street
Singapore 069043
Phone: 6221 2105
Prices: $$
Hours: Mon – Fri: 8:00 am – 9:00 pm, Sat: 9:00 am – 4:00 pm