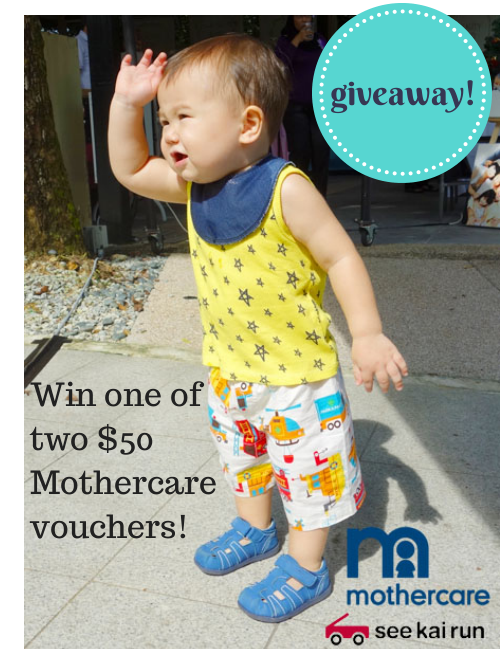 Carter has an unfortunate super-fat-feet problem. It means that all the good $$ I spent on Hunter's shoes (justifying that my second child could wear them) went down the drain, because Carter simply couldn't fit into the majority of Hunter's old shoes.
With a wide foot and a very high arch (actually I think it's just fat), Carter struggles with the upper-part of shoes, which cut into the top of his feet. VERY few shoes fit him and make him comfortable.
So we checked out these See Kai Run 'Ryan' shoes from Mothercare. They're made with nubuck leather (soft!) and with a flexible rubber sole that washes easily. Best of all, it boasts a generous width and wide toe box – CRITICAL for Carter.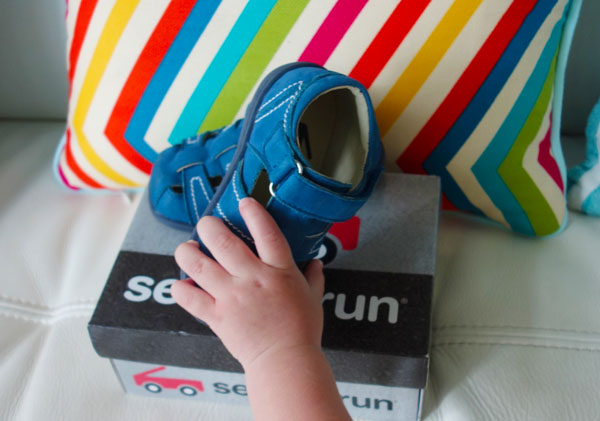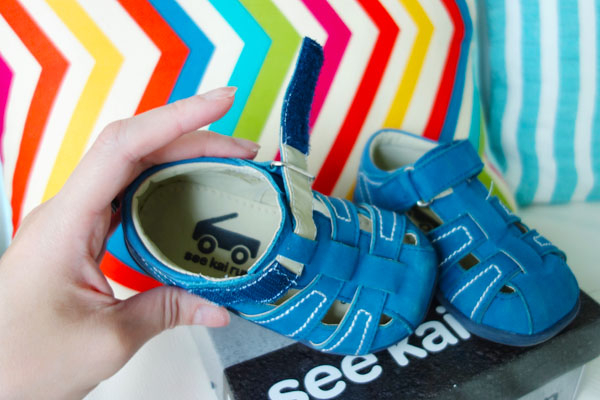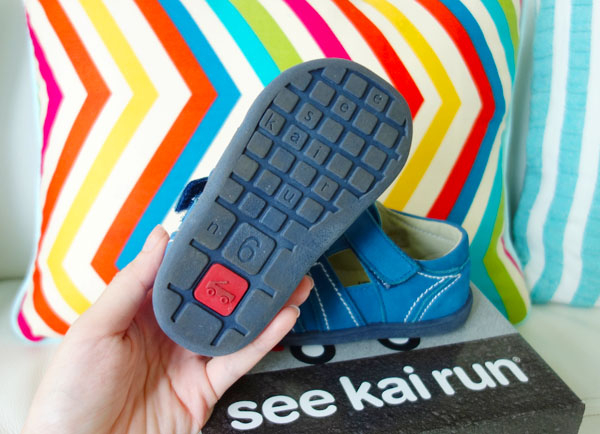 Mothercare stock a range of See Kai Run shoes at their various branches. I actually feel a little daft trying to give the grand dame of kid stores in Singapore an introduction, because if you haven't heard of Mothercare, then you haven't been out shopping in Singapore before.  THEY'RE EVERYWHERE! We stocked up on virtually every baby essential at Mothercare – both in Shanghai and in Singapore.
So I am delighted to share with you that:
Mothercare are giving away two $50 vouchers!
You can submit some of the entries more than once a day, so come back tomorrow to get more entries in the draw.
Giveaways will run from 21-27 Mar 2014 inclusive.
Winner's entry(s) will be verified according to the entry criteria(s).
Winner may use the voucher to purchase any regular or sale item(s) at all Mothercare stores in Singapore.
Basically, Carter was wearing his See Kai Run shoes daily until he outgrew them – so I was happy 🙂 I'm probably going to get a larger size but in regular leather (the 'Ryan' or the 'Jude'), once I spot it in a Mothercare store in his size!
Here he is pottering around in his See Kai Run 'Ryan' shoes. They are great for daily wear because they're durable! These photos were taken a few months ago, hence why Carter looks shorter and younger..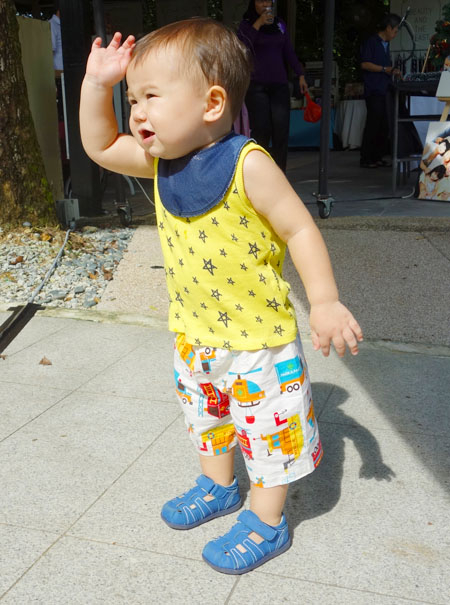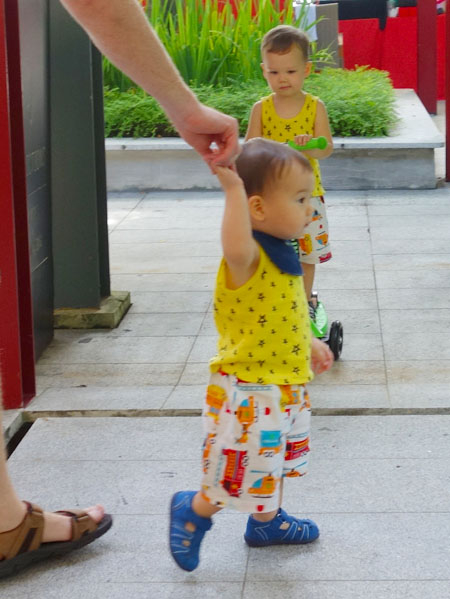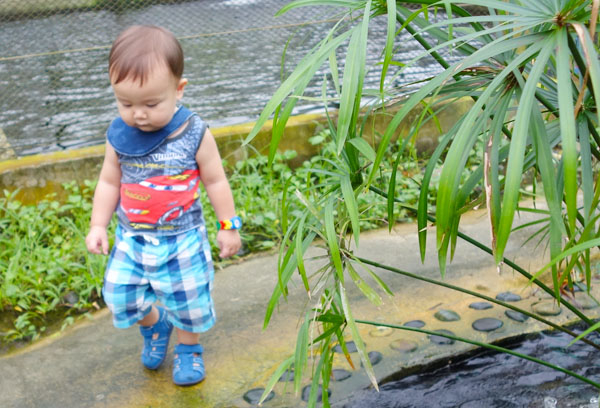 Thanks Mothercare!