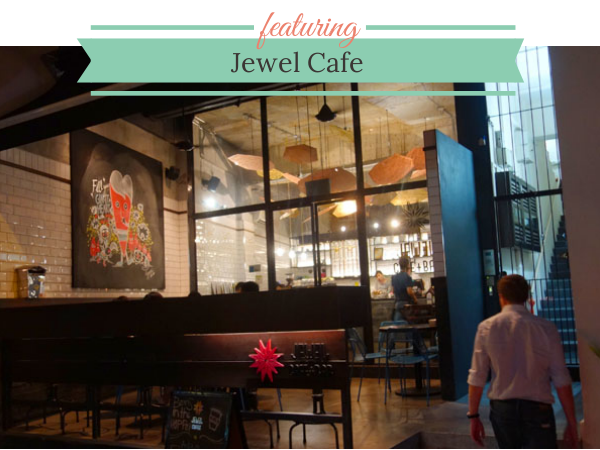 I wasn't actually going to write about Jewel Cafe and Bar here, because we were only here on a (quick) dinner date and didn't have the kids with us. But then I figured, hey, it's a nice little cafe, and it's totally a place where I would bring my kids for a spot of brunch. So why not?
The interior of Jewel Cafe and Bar looks pretty industrial, with hanging raw light bulbs and no-frills tables and chairs. We sat in the upper section and it was quieter and more contained there – an excellent area if you're there with kids because it's removed from the main bustling area downstairs. There are also sofas upstairs, which are great for the kids to lounge on.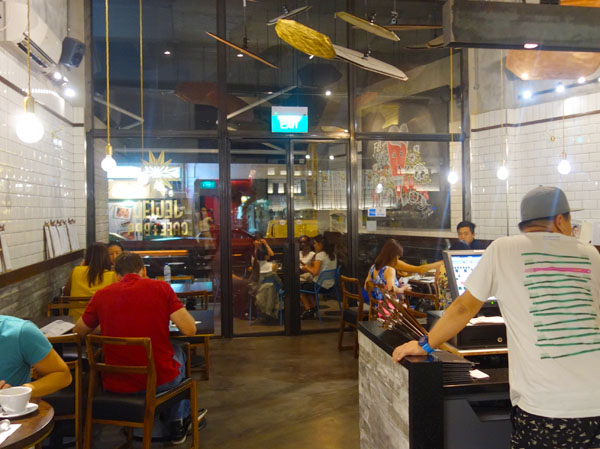 The Umami Prawn Capellini ($23) was a hit with me. It could have been a little less salty, but it was delicious nontheless. A fusion between Western and Japanese cuisine, the pasta was topped with fat prawns, and a generous helping of bonito flakes that waved around in the wind. It's different from regular pastas because, instead of a cream or tomato based sauce, they use a rich prawn stock. It definitely is a different experience to Italian pasta, but I really enjoyed it because of the Japanese flavours.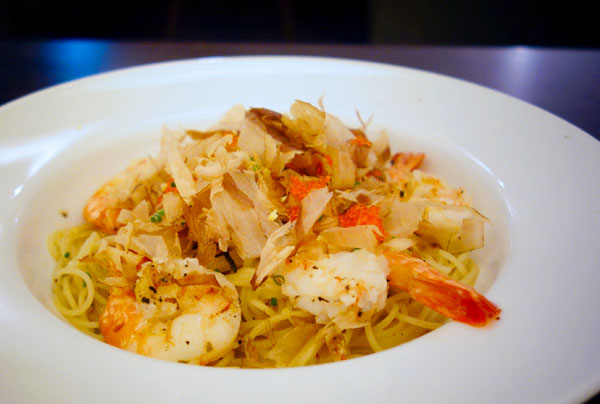 At first, we were HUGELY disappointed with the Southern Fried Chicken ($20). The piece of meat (on the far right of the photo) was exceedingly dry and tough and tasteless. It was pretty inedible. Chris said, very pointedly, "It's pretty sad when the entire dish is about fried chicken, and they couldn't do fried chicken right".
Fortunately, the other two pieces (one being a drumstick) were much better, and were moist and tender. I would HIGHLY recommend asking for only drumstick and/or thigh pieces when you order, or you'll get a piece of breast meat and suffer what we did.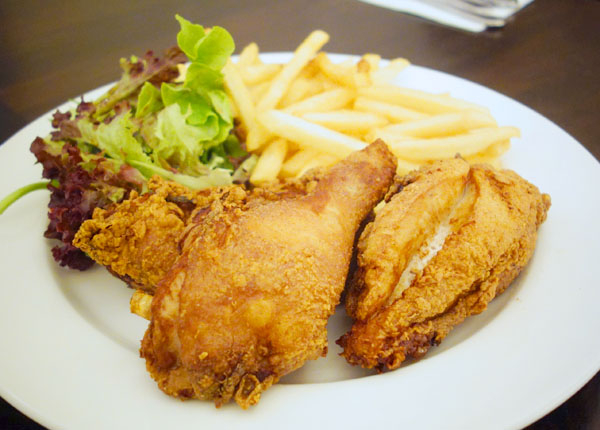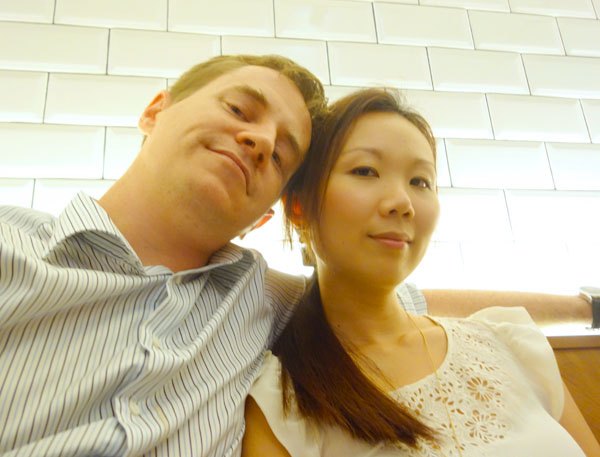 Last Bite: Jewel Cafe and Bar serves a mean prawn pasta, with a lovely upper floor area that's great for kids (and you) to chill over brunch.

Highchairs: Yes
Easy access: No (a handful of steps up to the cafe)
Change tables: No
Kids' menu: No
Jewel Cafe and Bar
129 Rangoon Road
Singapore 218407
Phone: 6298 9216
Prices: $$
Hours: Tue – Thu: 9:00 am – 10:00 pm, Fri – Sat: 9:00 am – 12:00 am, Sun: 9:00 am – 10:00 pm