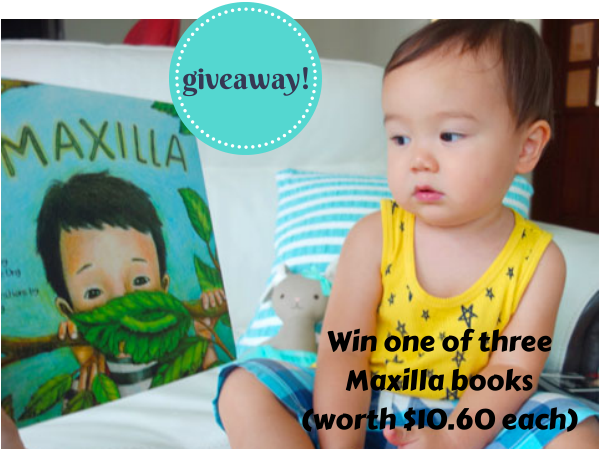 Hunter is a highly tactile and visual learner, and has never really shown much interest in reading. I'm not too worried, since each child has their own interests, but secretly I really would like him to read more because it means he sits there quietly and self-entertains 😉
In general, the only books he likes are Thomas the Tank Engine books, or ones with vehicles in it (he likes to look at the pictures).
So I was VERY PLEASED when he really enjoyed Maxilla, a book about a boy named Rueben who finds a caterpillar in school garden and decides to keep it as his pet. He was quiet and captivated from cover-to-cover, and asked me "Read it again!" when I finished. It's actually the first time he's ever said that after a book! The beautiful illustrations help too – the pictures are colourful and captivates young children.
Maxilla is sitting on our couch and, every so often when he spots it, Hunter will go "Mama, how about we read Maxilla?" 
Written by Lianne Ong, Maxilla is targeted at 5-8 year olds, but Hunter has just turned 3 years old recently, and was able to grasp the concept and storyline just fine. Carter (18 months) only looked at the pictures and couldn't stay focused til the end, so I'd say Maxilla works best for 3 years old and up.
[youtube http://youtu.be/WZj77M9eFyA%5D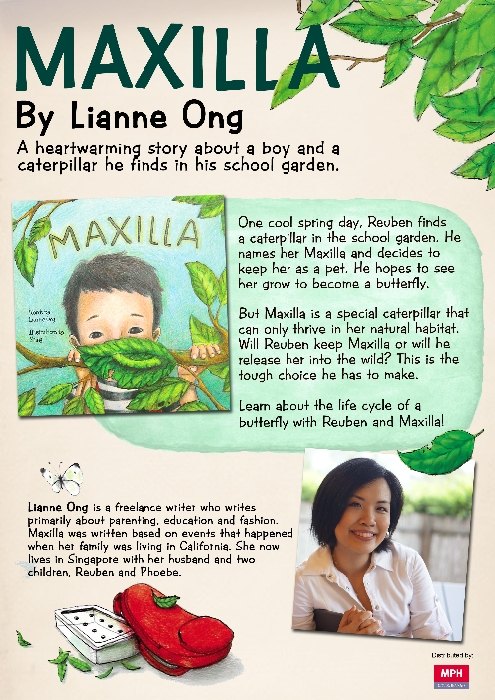 MPH are giving away three Maxilla books, worth $10.60 each! 

a Brunch With My Baby giveaway


You can submit some of the entries more than once a day, so come back tomorrow to get more entries in the draw.

Giveaway will run from 14 Feb – 20 Feb 2014 inclusive.
Winner's entry(s) will be verified according to the entry criteria(s).
MPH will ship the book to each of the three winners.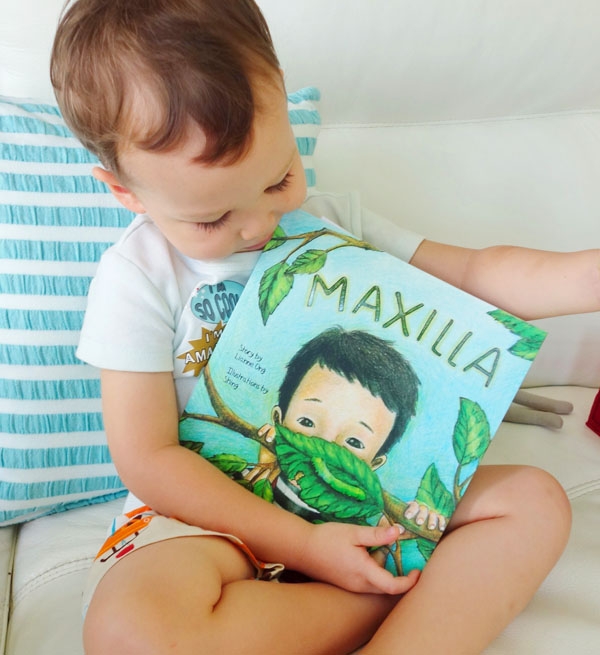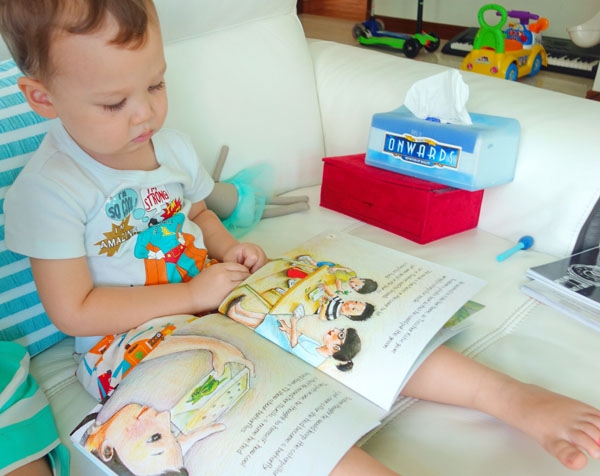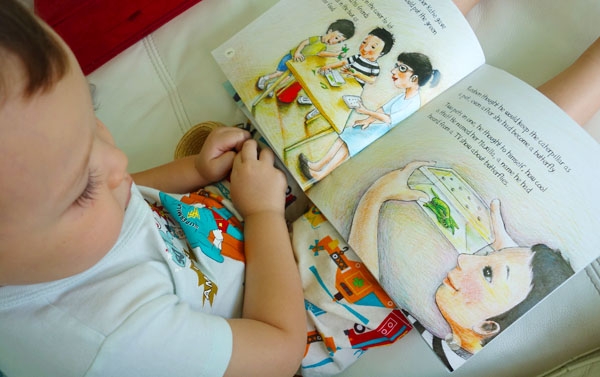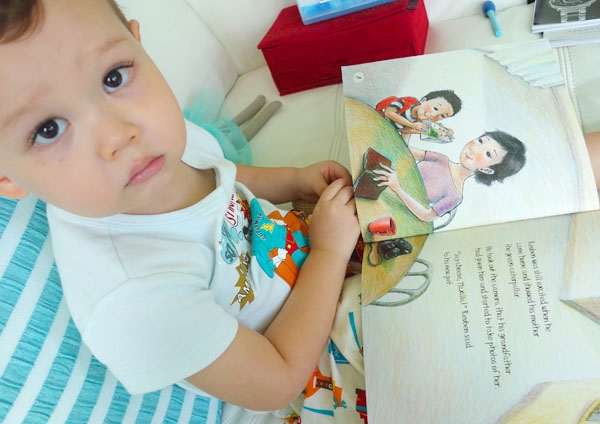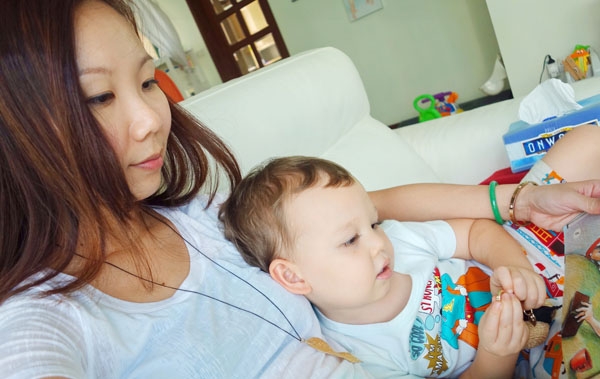 Maxilla is available at major bookstores (Kinokunoiya, Times Bookstores, MPH Bookstores), and is retailing at $10.60 inclusive of gst.
Thanks MPH!