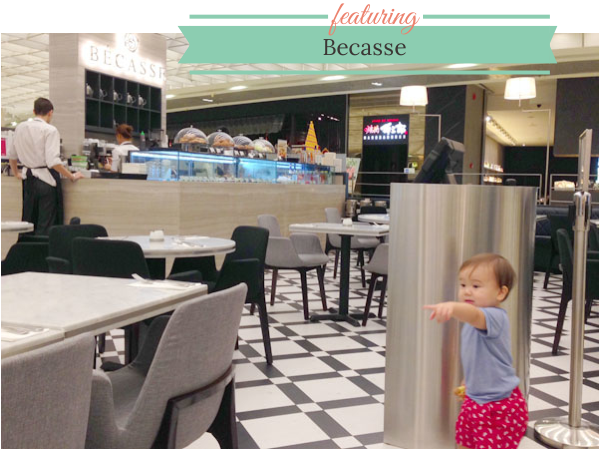 Becasse, an open-layout cafe in ION, opened up last year but I'd only just gotten round to checking it out. Better late than never! A artisanal brand from Australia, Becasse was brought in by Jones the Grocer (whose cafe is right next door), also an Australian brand. It is positioned as "a modern interpretation of a French and European patisserie and bakery".
We were charmed with the black-and-white mod feel of the cafe, and the spaciousness was a huge plus when you have an active kid. Carter spent half the time wandering around, and the cafe was fairly contained so I was happy to let him be.
Carter had the delight of one whole croissant, all to himself! He was in seventh heaven and polished his Croissant ($4) off at record speed – a testament to how good it was. Fluffy and crisp on the outside, the layers gave way to a pillow soft interior. Luscious.
Our server confirmed with us that we "don't want jam and butter" with our croissant, which is what it's meant to come with, but still charged us the price on the menu that includes the condiments. Just something to note.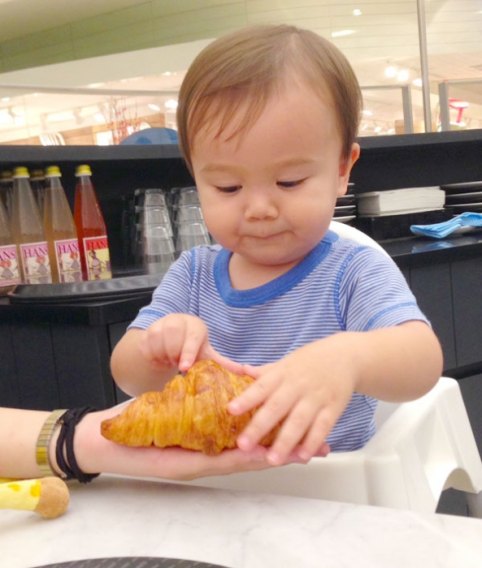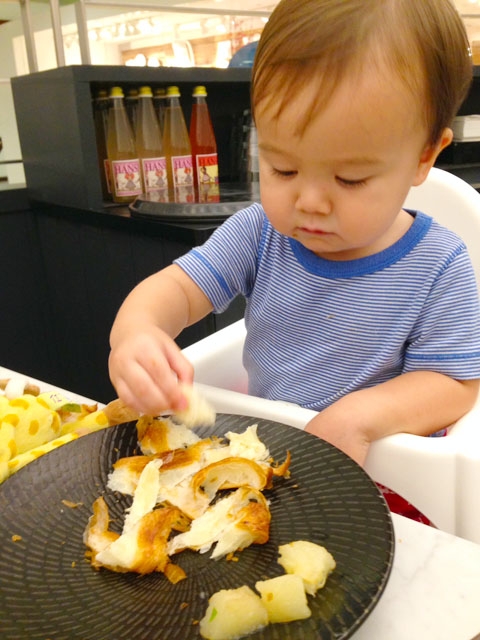 I was a big fan of the Duck Rilletes & Poached Pear ($21). The pot of duck was very very small, but delicious. It had the right amount of saltiness and fat, and the richness of the duck meat really came through. It was paired very well with the buttery and fluffy brioche bread.
Special mention of the poached pear and rocket salad that it was served with. I normally can't stand rocket (so bitter!), but somehow, it was tempered by the dressing, scattering of walnuts, and sweet poached pears. It was a fantastic salad and I polished the whole thing off – very very rare for a salad-hater like me.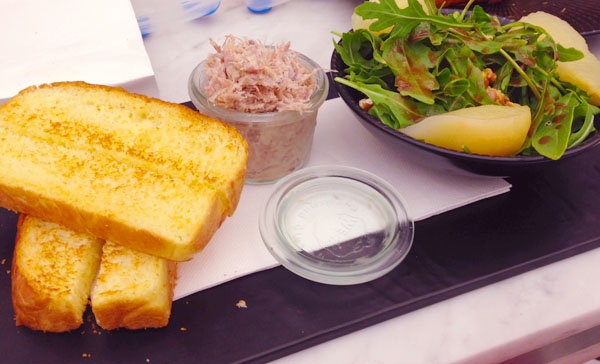 Becasse's amazing croissant makes a re-appearance, this time in the form of a Toasted Leg Ham & Gruyere Croissant ($8). This is an excellent deal and perfect as a snack, or as a lunch for light eaters.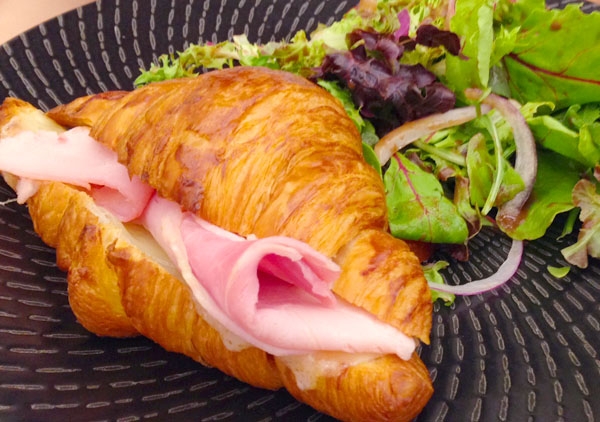 A big mug of Hot Chocolate ($6) to complete our meal. Served with a big, fluffy marshmallow!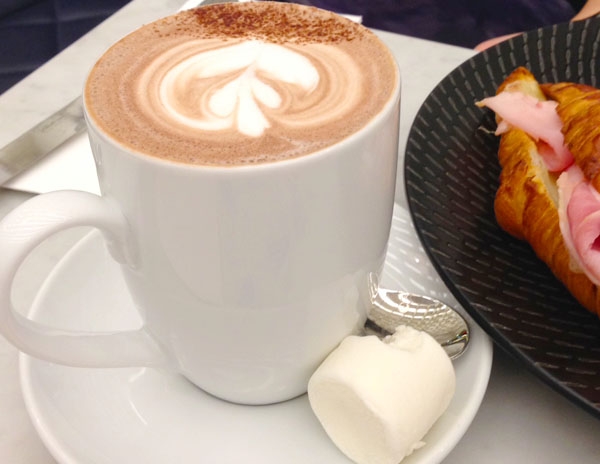 Carter had his first taste of hot chocolate. I'd say he liked it 😉
[youtube https://www.youtube.com/watch?v=pOxNRuHtux8%5D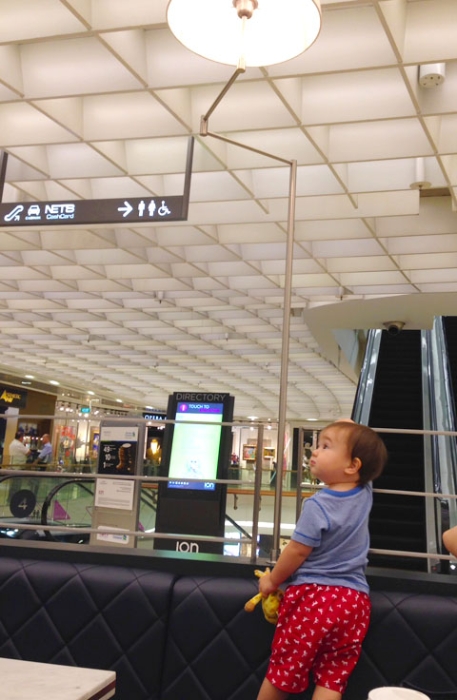 Last Bite: Becasse offers a lovely and kid-friendly ambience at ION's atrium, and specialises in French pastries and cuisine. Their croissants are a must-order!

Highchairs: Yes
Easy access: Yes
Change tables: Yes (in the mall)
Kids' menu: Yes
Becasse
#04-27/28/29/30/31/32
ION Orchard
2 Orchard Turn
Phone: 68845365
Prices: $$
Hours: Daily: 10:00 – 22:00