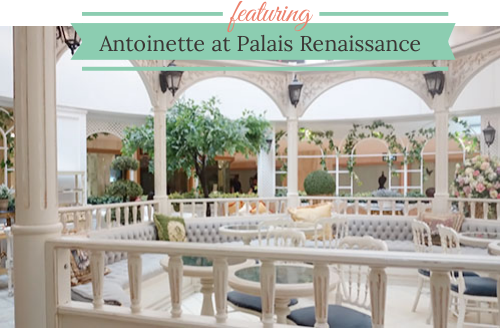 I'm always so entranced whenever I step into Antoinette at the Palais Renaissance. Situated in the basement of  the mall, it's like stepping into a pretty English garden. The sunlight streams in through the high roof, showing off the beautiful white decor. They place lots of greenery around the restaurant, so it's not too stark white, and the wooden chairs have blue cushions to soften the look.
The area in the middle is circular and actually excellent for babies and young children, as they somewhat 'contained' in that space (just gotta watch they don't tumble off the step!). Even if you sit outside that circle area, kids can still walk/run laps around – kind of like a race track 😉
Antoinette was quiet when we were there on a weekday lunch, with two other tables there besides us. Just as well, as less chance of diners/wait staff tripping over kids!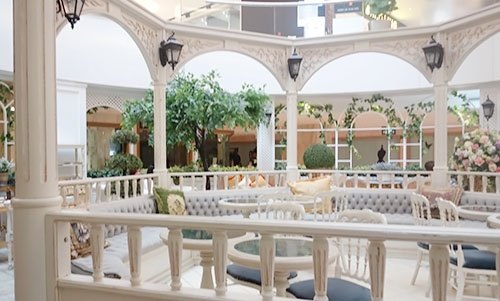 I'm so charmed by their high chairs. They're white wood (of course), with a rattan back and cushioned seat. A refreshing (and luxe!) change from the standard Ikea high chairs. Bonus points: Carter didn't seem to mind it and managed to sit through lunch before yelling to be taken out.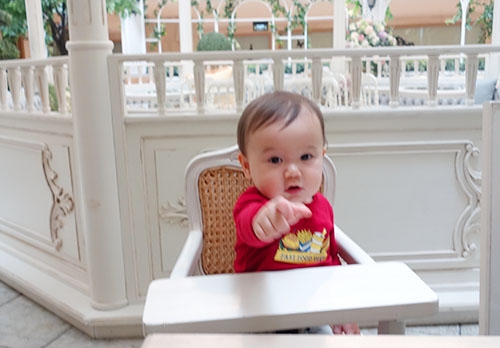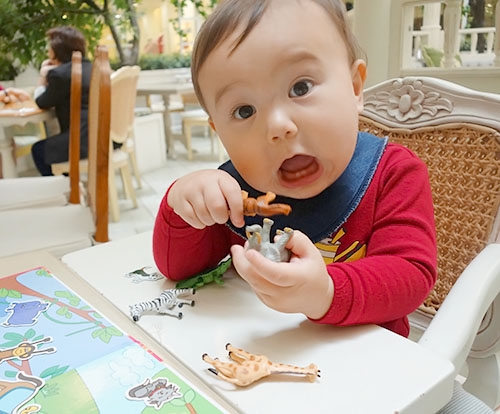 I had a Ratoutille with fried egg and serrano ham that I completely forgot to photograph, because I was too eager to stuff it into a hungry Carter. He thoroughly enjoyed the soft vegetables mixed in with the fried egg, and ate the entire thing. So, I guess this is a thumbs up!
My main was the Red wine wagyu beef ragout, which floored me. It looked really moreish, more like a dinner item than a lunch!
It was beautifully presented. A thick slab of wagyu beef that rippled with fat, and was soft and moist in the mouth. It was paired well with the plain olive oil tossed pasta, and sat on a bed of creamy mash. The asparagus was tender but still crisp, and lent a pop of bright green to the dish.
A very hearty meal, especially for lunch. But I loved it.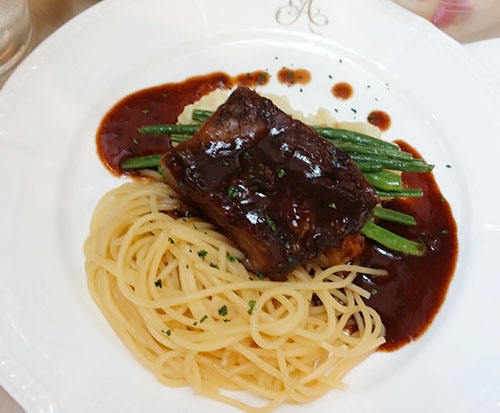 I'm a fan of their coffees here. My Latte came out in a regular coffee cup, which confused me. Aren't lattes normally in a tall glass? Nevertheless, it was good, and polished off my meal very well.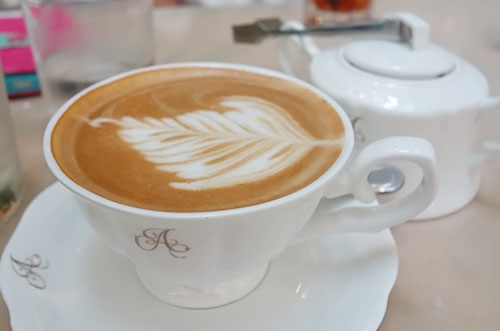 Last Bite: Antoinette at the Palais Renaissance offers a refined and quiet lunch during weekdays. Their set lunch is a real steal, and staff are extremely accommodating with kids.
Highchairs: Yes
Easy access: Yes
Change tables: Yes (in the mall)
Kids' menu: No
Antoinette
Palais Renaissance
#B1-08/09/10C
390 Orchard Road
Phone: 6735 6392
Prices: $$
Hours: Daily 11:00am – 10:00pm