The Brunch With My Baby team are huge fans of Appaman, a Brooklyn clothing brand known for their stylish kids' clothes. Lynn Husum owns the brand, along with her husband Harald. She filled us in on what it's like running a family business and raising kids (Kaya, 9, and Elie, 7) in NYC.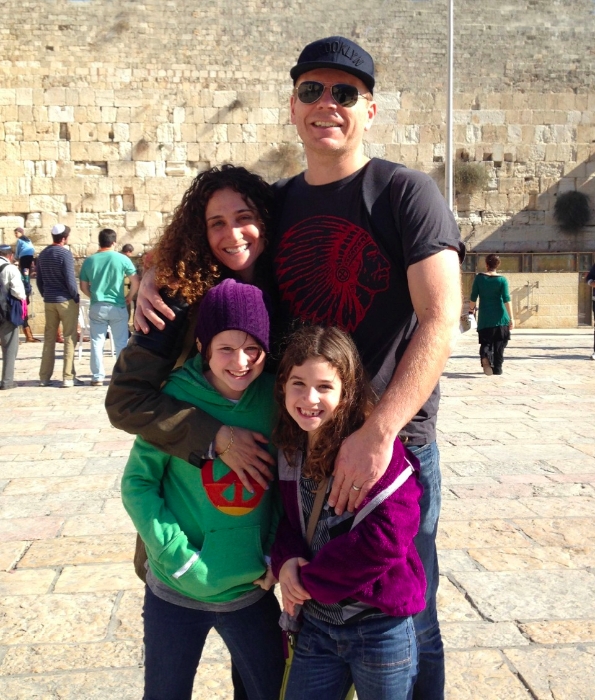 We hear that Appaman was named after Harald's childhood stuffed monkey. Is he still kicking around?
Yes Appaman (the original) is still around. He is a little floppy but he is in the office on a shelf for inspiration.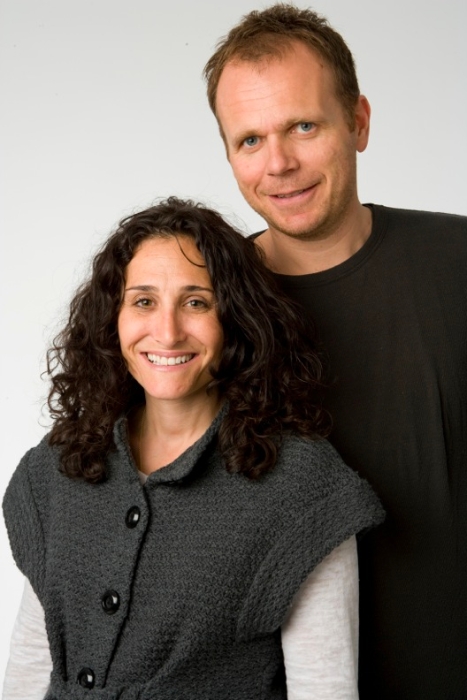 Appaman is a husband and wife team — how has it been working together AND raising two girls?
We truly love to work together. We are great at the division of labor thing. I won't lie, there are good days and bad days, but the good far outweighs the bad. We each have tasks at work and home and we don't micromanage each other. I think trust and a sense of humor are imperative when you have a working marriage like ours. The highs are being able to be in each others lives on a consistent and regular basis, to celebrate the triumphs and laugh at the daily absurdities. The lows are that we have most of the same problems so when something goes wrong we are both stressing about it. Rather than just one party having a work issue, we both have it.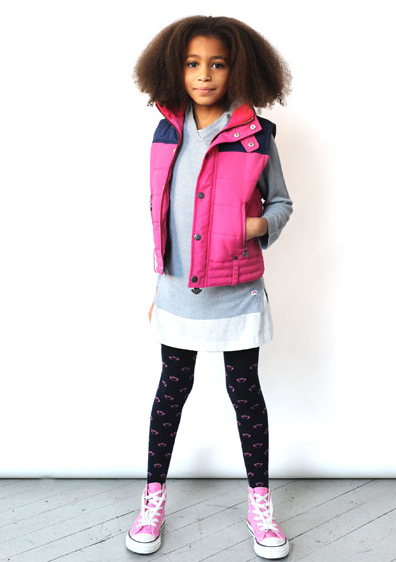 Starting your own business is a brave endeavor — what were Appaman's humble beginnings?
We started in our 659 square foot apartment in Brooklyn. We dyed clothing in our washing machine and went door-to-door selling our wares. Harald took some screen-printing classes and was printing on our kitchen table. I took a night course on marketing to the children's wear industry on a shoestring. I was a star pupil, did everything I was told and it worked.
Were there any big setbacks or disasters along the way?
Knock wood, we have not had too many disasters. The biggest one I can recall is the season very early on that we shipped pants that could not fit any human child. They were very long and incredibly thin. We had to recall them but at the time we only had a few dozen accounts so although it seemed like a big deal at the time it was pretty minor.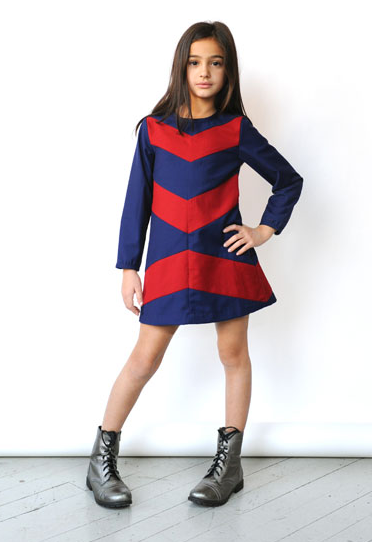 What was the biggest "We've made it!" moment with Appaman so far?
One of our T-shirts was photographed on Maddox Jolie-Pitt on the day Angelina announced her pregnancy with Brad Pitt's baby. It was like the photo that went around the world. It was a perfect shot of our t-shirt and our phones were ringing off the hook. It was an exciting moment and a great example of the power of celebrity in the day and age.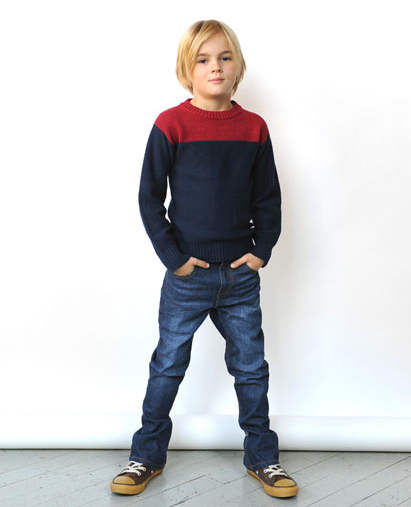 Where do you get your inspiration for your designs?
We live in NYC so inspiration is everywhere you look. Walking down the street can fuel creativity any day of the week.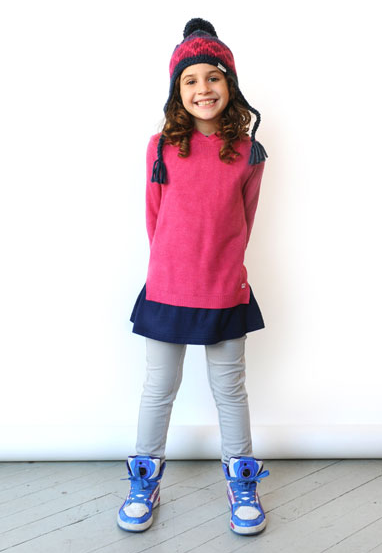 What do your kids think of your designs? Do they wear them?
We have two girls and they are fans of Appaman but are very picky. They like to choose the styles they are into at the current moment and are very vocal about their opinions. They are both pretty proud of Appaman but do not wear it exclusively.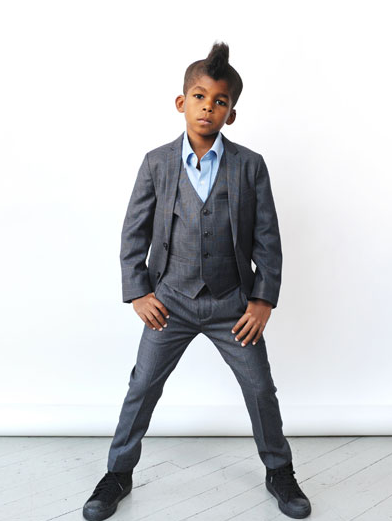 You're based in Brooklyn! What are your favorite places in the 'hood to take your family?
I love Brooklyn and my family has extreme Brooklyn pride. We are big fans of Coney Island for the boardwalk, Nathan's and the Cyclones. We spend a lot of time at Fort Tilden beach in the summer. We hit Bay Ridge regularly for eating. We love Tanoreen for Middle Eastern food. Grand Sichuan House for Chinese. My kids' favorite is Vietnamese food. They are obsessed with Pork Pho. We always go to Gia Lam in Sunset Park. We spend a lot of time at Brooklyn Bridge Park and weekends on Governor's Island. Brooklyn is an amazing place to raise a family. I like to refer to it as small town living in an urban setting. My kids know all of the merchants in town and we shop at small bodegas for fruits, veggies, fish and meat. It's friendly and family oriented.
GIVEAWAY
The kind folks at Appaman are giving one lucky Brunch My Baby reader the chance to win an outfit from their fall/winter collection. Enter via the Rafflecopter widget below.
Entry open to US mailing addresses only. Giveaway opens Wed February 19, 2014 to 11:59pm 25 February EST. By entering this competition you are agreeing to sign up to the Brunch With My Baby mailing list.