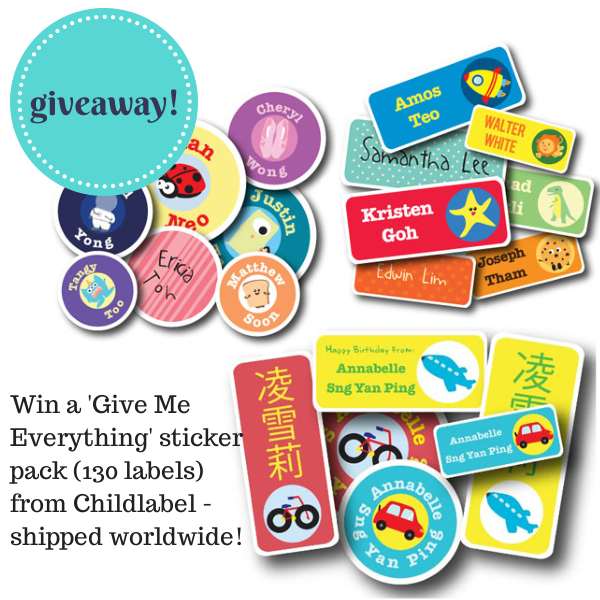 Childlabel pride themselves on making  high quality vinyl stickers (waterproof, freezable, microwavable and scratch resistant!), with their own designer on board to make sure they are damn cute. 
And they are. You'll go a bit loopy admiring the adorable graphics, and trying to narrow it down!
I've found that labelling my kids' stuff is really useful because:
They take great pride in, errrrrr, admiring their names stuck all over everything.
It helps them recognise their own stuff at school.
It ensures their stuff doesn't get mixed up with other kids'.
Childlabel are giving away one 'Give Me Everything' value pack, containing 130 labels (worth $50) – shipped worldwide!

32 x Small Rectangle Sticker Labels
32 x Chinese Name Sticker Labels
28 x Circle Sticker Labels
20 x Rectangle Iron Ons
18 x Circle Iron Ons

a Brunch with my baby giveaway


You can submit some of the entries more than once a day, so come back tomorrow to get more entries in the draw.

Giveaway will run from 21 Feb – 27 Feb 2014 inclusive.
Winner's entry(s) will be verified according to the entry criteria(s).
Childlabel will ship the 'Give Me Everything' pack to any address, worldwide.
So this is the pack that Carter received, which is the Under The Sea design. And Hunter received the Vrooom design. Both were perfectly suited for each kid, and I was delighted by how colour saturated the labels were. They are reaaaaalllyyy eye-catching!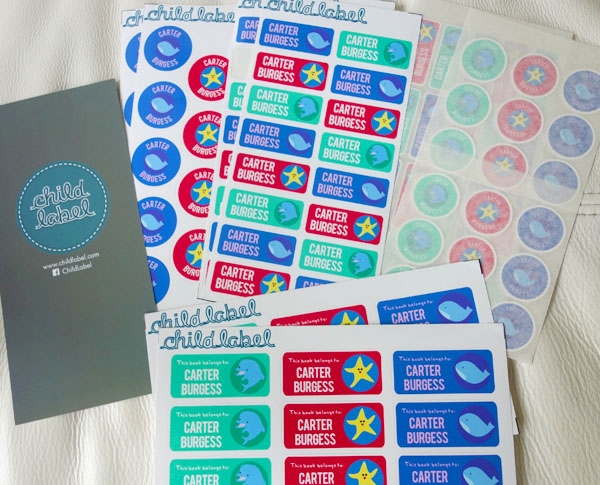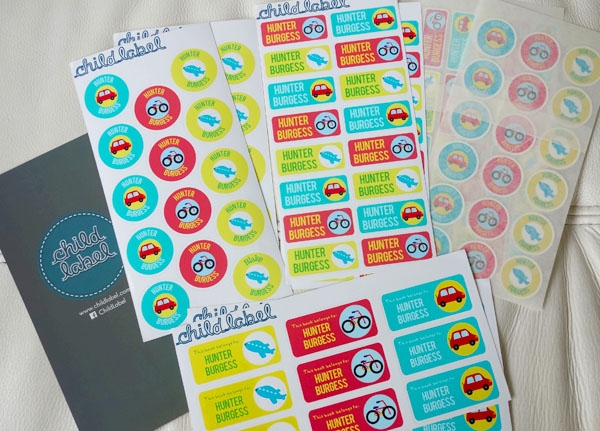 You'll notice below that the labels are made of a thin flexible plastic material, that is waterproof. They aren't standard paper stickers at all!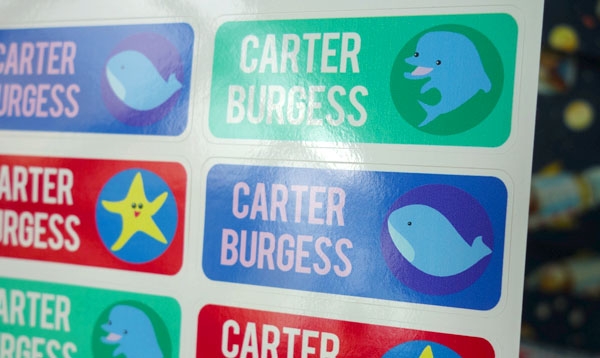 I personally like the Circle stickers as shoe stickers. They are so vibrant that there's no way my kids are going home with the wrong shoes 😉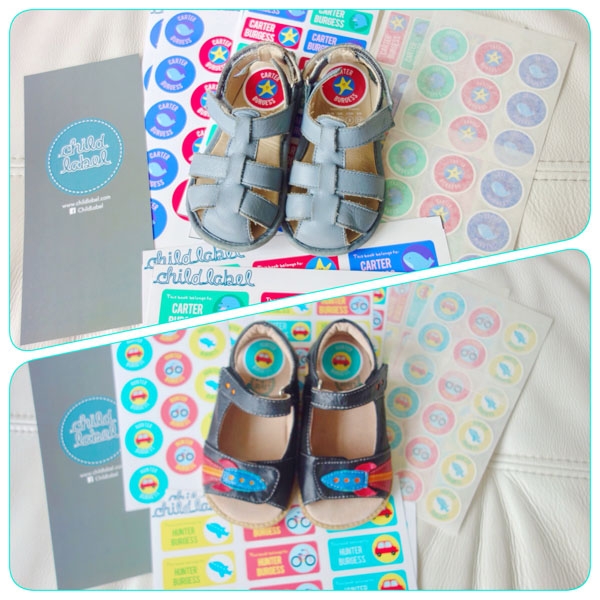 Their Rectangle stickers have smooth rounded edges, and seal nicely on smooth surfaces. I thought it looked awesome on Carter's new scooter 🙂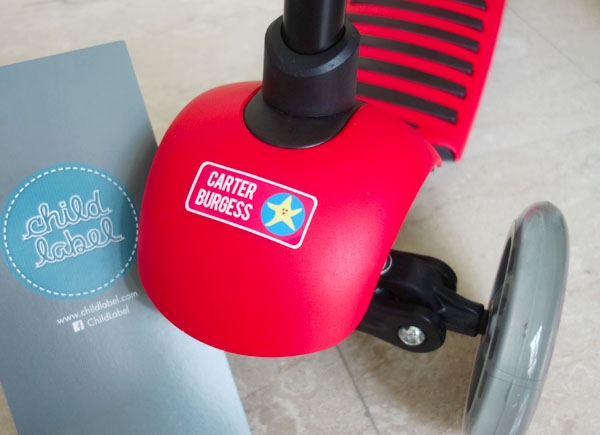 And we got some Book stickers too! OK so the kids don't have textbooks yet… but I use them on their progress report books. Cuteness 🙂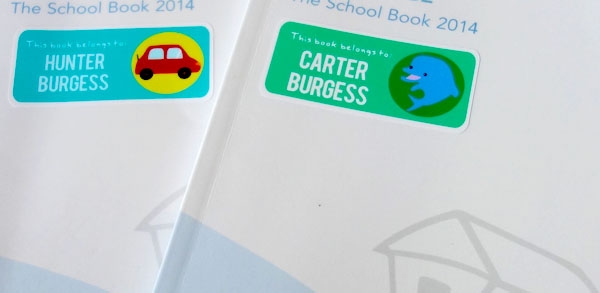 Since they are waterproof, I whack them on their water bottles, and lunch boxes. It's all matchy-match in this household!!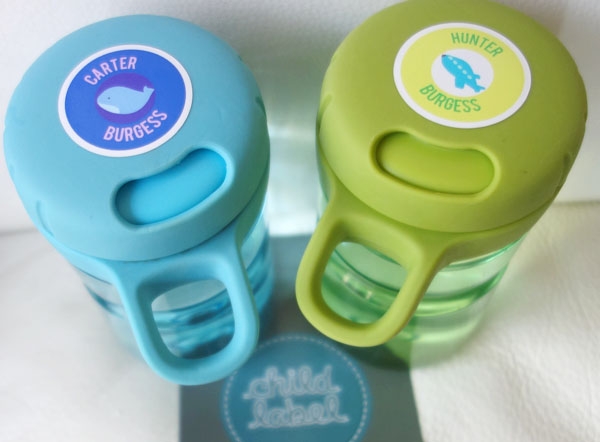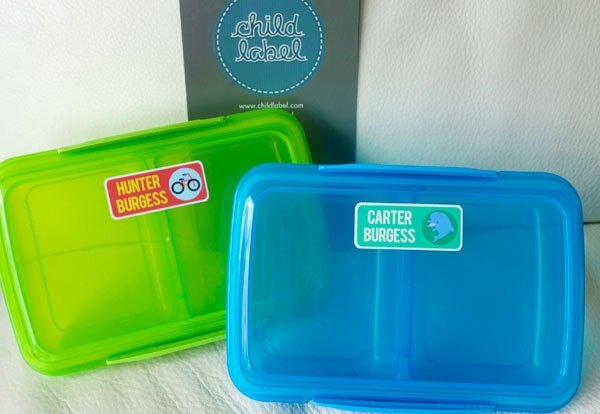 My favourite? The Iron On labels, hands down!!! These labels had all of us, including the school teachers, analysing them up-close, and even picking away at them.
They do NOT look like iron on labels.
They look like gorgeous stickers!!!
The colours are so vibrant and they look so cute, and are just so perfect looking, that people don't realise they are iron ons. See below for yourself!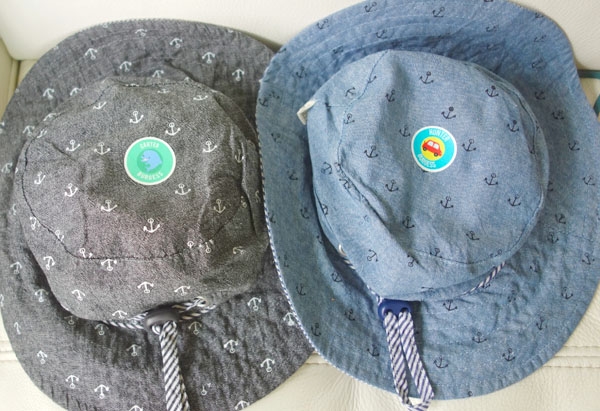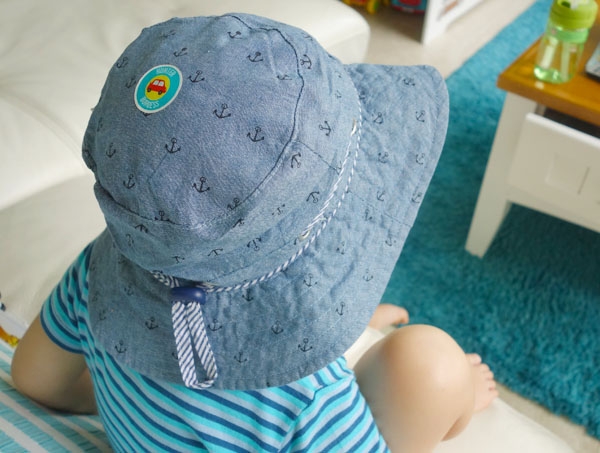 These (below) are Iron On labels too. They really look like stickers huh? And because they are iron on, they DO NOT BUDGE. I am in love with these. They are magic.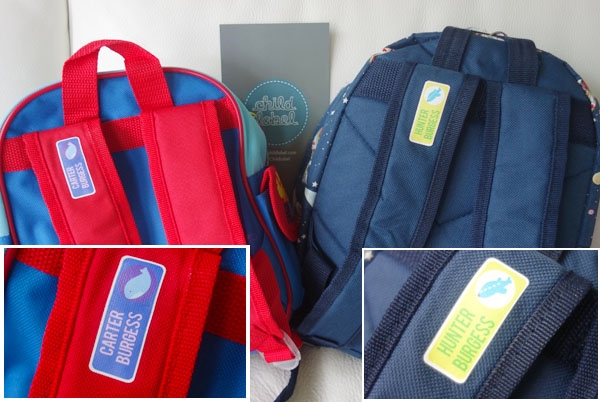 If you're after labels that are really vibrant and with cute designs, you'll want to check out Childlabel. Make sure you order those incredible Iron On labels, they are their best product IMHO!
 Thanks Childlabel!