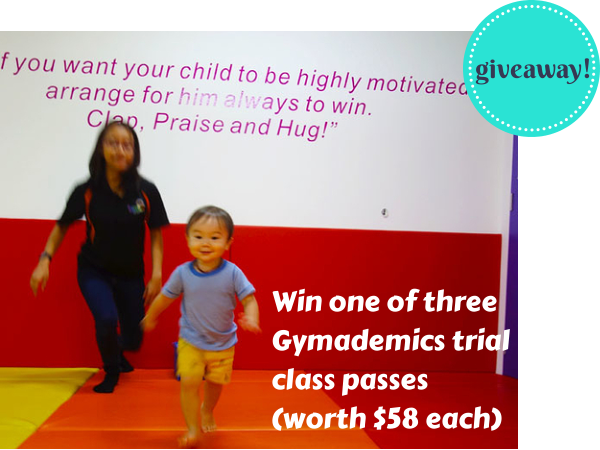 Carter just finished a full term at Gymnademics at ARC!
He (very obviously) loves it, and recognises the place the moment I turn into the carpark. He eagerly runs past the kiddy car rides (quite a feat in itself!) and straight for the Gymademics entrance. I guess it helps that his teachers are young, vibrant, and pretty 😉
Gymnademics prides itself in being an enrichment centre that adopts a holistic approach towards early childhood development. In short – your kid learns, whilst having a TON of fun. And I mean, a ton!! Carter views it as a playgym, and adores the stimulating environment (it is totally different to playschool, by the way).
Hunter, who did Gymnademics too a year ago, is always envious when he finds out I'm bringing Carter there, so we've had to be really surreptitious about it or the poor child pleads to come along too.
Gymnademics has a strong focus on music in combination with intellectual and physical activities. Carter is in the Pre-Fellow class (1-2 year olds) and it is perfectly suited for his high-activity personality.
You can see a rough class breakdown of what happens here.
Normally, you'd have to pay for a trial class. But Gymnademics are giving us a cool deal right here!
Gymnademics are giving away three Gymnademics trial class passes (worth $58 each!)
You can submit some of the entries more than once a day, so come back tomorrow to get more entries in the draw.
Giveaways will run from 16-22 May 2014 inclusive.
Winner's entry(s) will be verified according to the entry criteria(s).
These are the kids running towards Gymnademics. Carter is going for their class, whilst Hunter was signed up for their Free Play deal (4 sessions for only $40! I thought it was such a bargain.)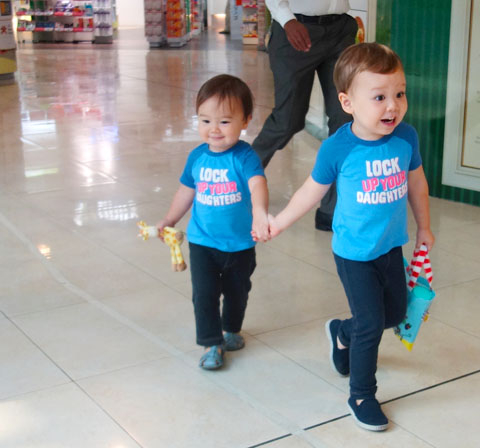 What I personally find the cutest is the trapeze! Kids start off just holding (with assistance) onto the bar and swinging.. then progress to doing a full head-over-heels spin over the bar. It progresses gradually each week, so kids don't end up overwhelmed.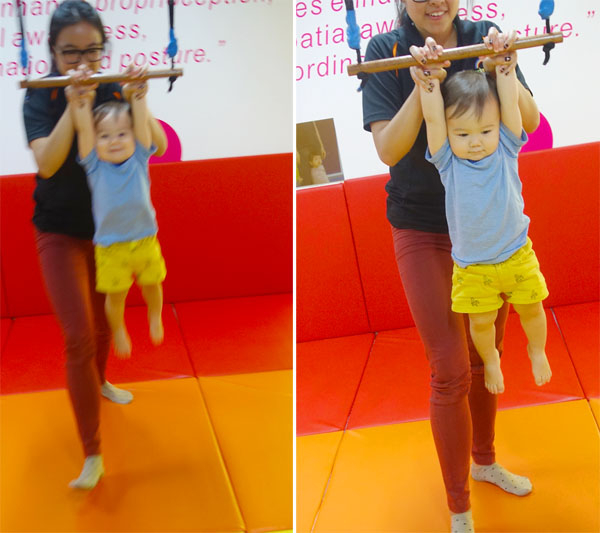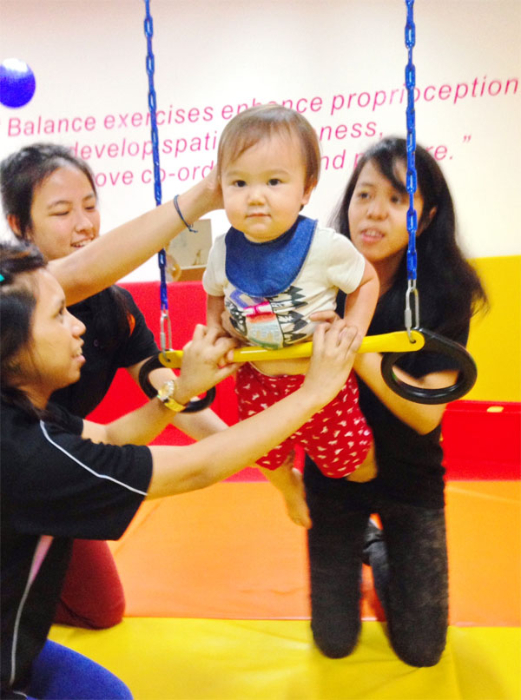 Outlet Details
Address: Alexandra Retail Centre, 460 Alexandra Road #02-25, Singapore 119963
Telephone: +65 6271 7569
Email: arc@gymnademics.com
Opening Hours: Wednesday to Sunday, 9am to 5pm