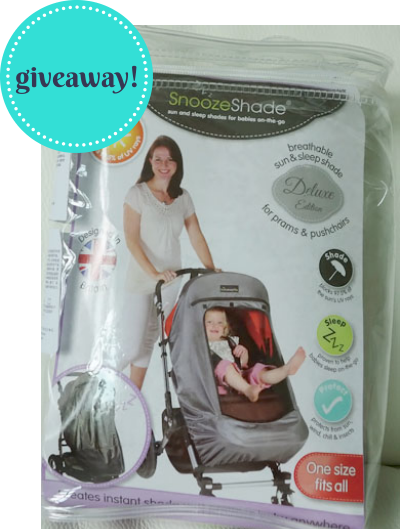 I've used the SnoozeShade for around two years now, soon after Hunter was born. It is, quite simply, my secret to getting my newborn babies (and now, toddlers), to consistently sleep in their strollers – every single day. 
It's no secret that I go out during the day. A lot. My kids join me on my daily outings (I don't believe in changing my whole life to suit my kids' eating/napping habits) and so sleeping in their strollers is a must.
And, actually, they fall asleep easily in their strollers because of the motion of being pushed around, the white noise surrounding them, and most of all, because I cover them completely with a SnoozeShade.
The newly released version, the SnoozeShade Plus Deluxe, is….. SILVER! I was delighted because my previous one only came in black. How dull 😉 The silver is more like a gunmetal grey and a bit shimmery, and so soft and silky!
The SnoozeShade Plus Deluxe comes in a handy little drawstring bag, which you can toss into your stroller basket and whip out whenever your baby wants to nap. The SnoozeShade is designed to to be a universal fit for all strollers, due to the stretchy sides and snap-button closures that surround the edge.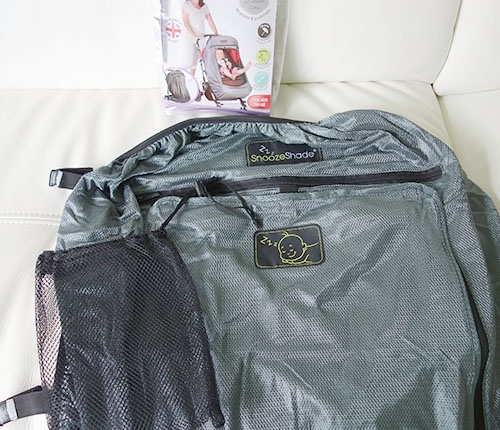 There is a horizontal zip along the top, as well as a large window in the middle that can be unclipped… revealing a thin black mesh. I often leave the top layer unclipped, so the kids get more airflow, and so they can look out (they can sort of peek through all the tiny holes so they're satisfied that they're not closed in, yet they can't really see properly so it's not distracting them from being able to drift off to sleep).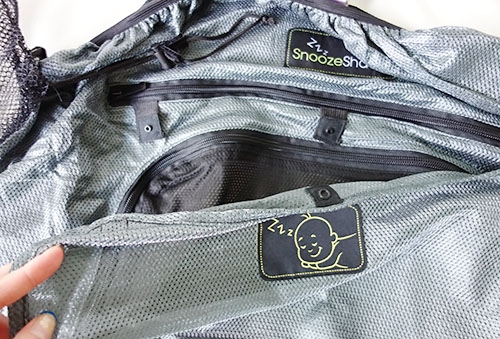 Want to see this in action?
This is the SnoozeShade on my Babyzen Yoyo. The stroller is extremely compact, so you can see the SnoozeShade looks a little oversized for it. But it still fits.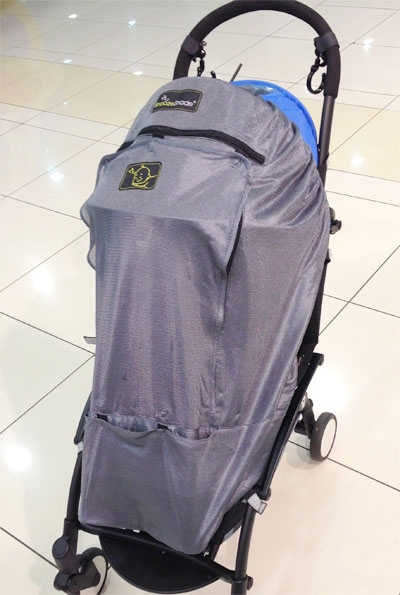 Leaving the exterior window unclipped. It leaves the inside dark enough to fall asleep in, but people can't peer in.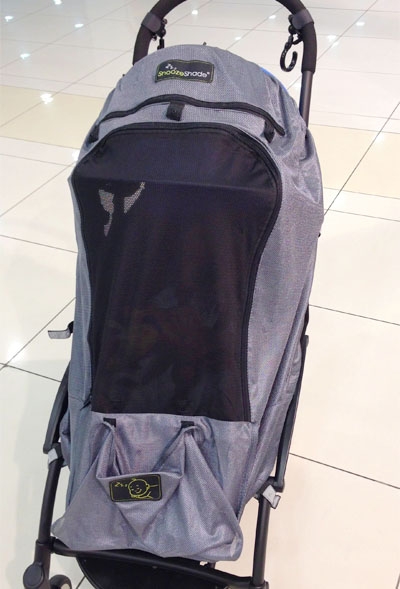 Oh hullo Carter! Here he is zonked out. This is also a good configuration to have if your child easily gets over-stimulated. This blocks out a lot of distractions, but he can still look straight out (good for kids that cannot stand stuff in front of their face).
It also functions very well as a sunshade. The SnoozeShade has one of the highest levels of sun protection of any product on the market!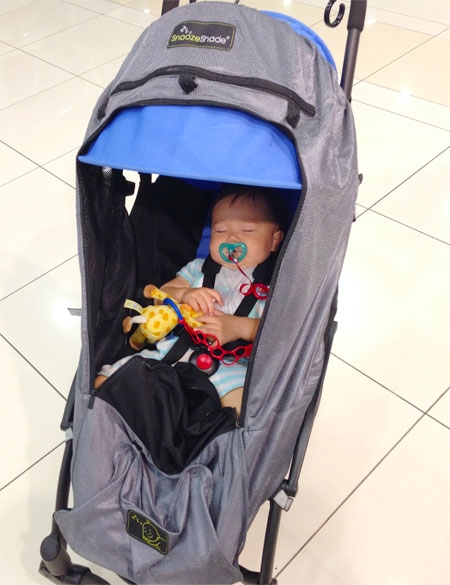 SnoozeShade is giving away one free SnoozeShade Plus Deluxe, worth $74.90)!
a Brunch With My Baby giveaway

You can submit some of the entries more than once a day, so come back tomorrow to get more entries in the draw.
Giveaway will run from 8 Nov to 14 Nov 2013 inclusive.
All entries will be verified according to the entry criteria(s) before the winner is notified. 
The prize will be delivered to the winner's choice of address.
SnoozeShade can be purchased online at rock a bye lane. It is also stocked in retail stores listed here.
Thank you SnoozeShade!