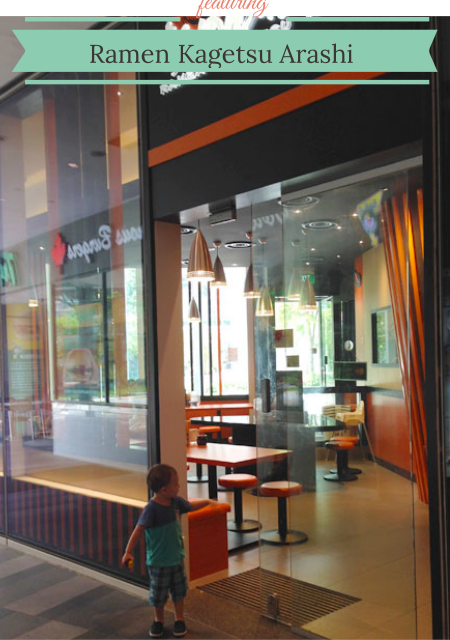 I am a ramen FIEND.
And I think Ramen Kagetsu Arashi is amazing. Who knew eating ramen could be so fun??
When you're seated, you'll note that part of your table is stacked with an array of pots and bottles of…… secret Japanese potions. For us commoners, there's a note card that details what each one is, and what you put where. It's informative and had me all eager to get my bowl of ramen so I could start customizing it.
*rolls up sleeves*
But first things first. They specialise in ramen and that's pretty much all they serve, save for a few side dishes. I opted for the 5-piece pork ramen, because I always find those slivers of pork are way too meager and I like my meat. So I got the Genkotsu 5-piece ramen ($17.80) because it boasts a creamy pork-bone broth, and I like my ramen broth really rich (otherwise known as fatty).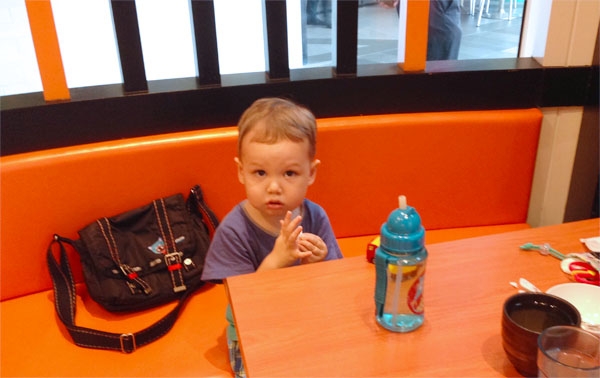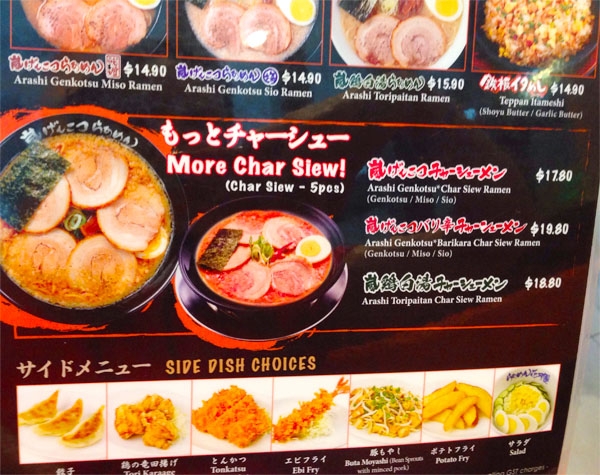 I added $2 to select a side dish and green tea, which is their Set Lunch special. It's an excellent deal and highly recommended.
My hot green tea, however, was completely tasteless and more like hot water. A bummer, as I love myself a steaming cup of fragrant tea. That said, they provide a jug (!) of icy cold water at the table, so mega thumbs up for that.
Also, how adorable is the kids cutlery set?!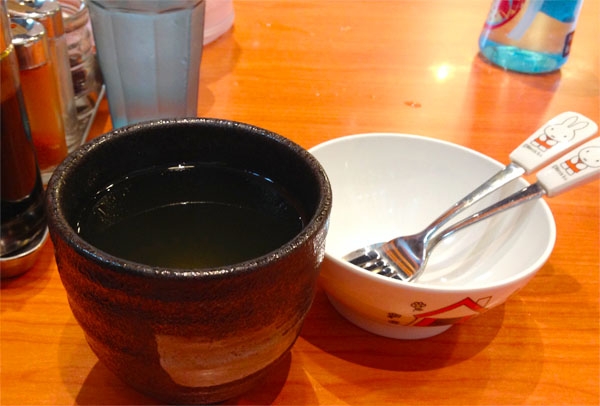 And so my bowl of steaming hot ramen arrived…. and it was KICKASS AMAZING.
The broth was creamy and rich, the noodles were springy (wish there was more though), and the pork…. man… it was so tender it fell apart when I poked it with my chopsticks. I've had pork in ramen where it's tough and chewy, and this was the exact opposite. It was sliced almost paper-thin though, and I would have liked for each piece to be 3x thicker, for the price we're paying.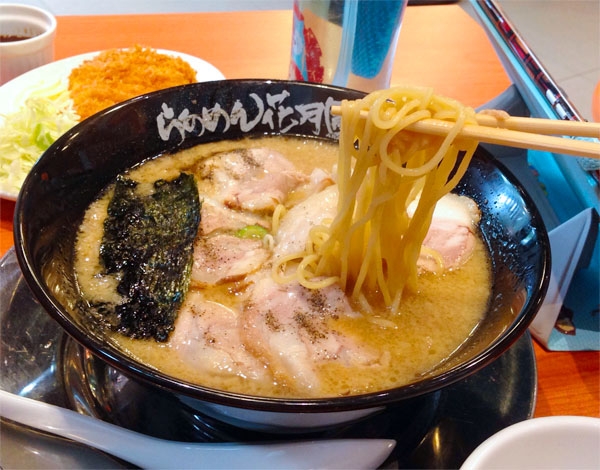 Now, the condiments!
I added some special Japanese black pepper (not pictured), but zeroed in on their spicy chives. I'm normally not a fan of spice (nor can I tolerate it), but this gave the broth a stunning kick. It gave a different dimension of flavour, but wasn't so spicy that I couldn't take it.
I would fully recommend adding this to your broth (for maximum flavour with minimum spice), or putting it directly on your spoon as you're eating (if you're a chilli monster).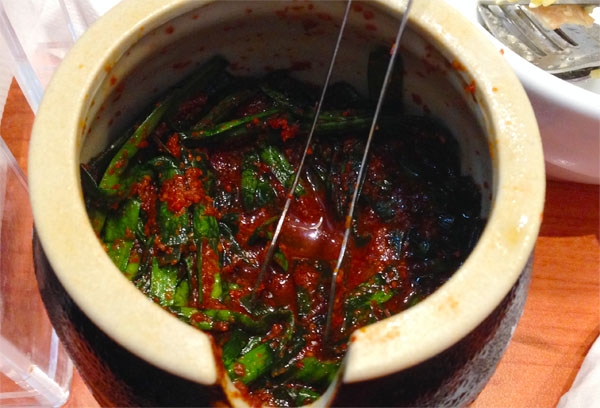 And……. freshly squeezed garlic!!!! I do this all the time at home, so I'm not sure why I got so excited. Perhaps it's the novelty of doing it in a restaurant. I was given 3 cloves of garlic, and all 3 were crushed in. Mmmmm…..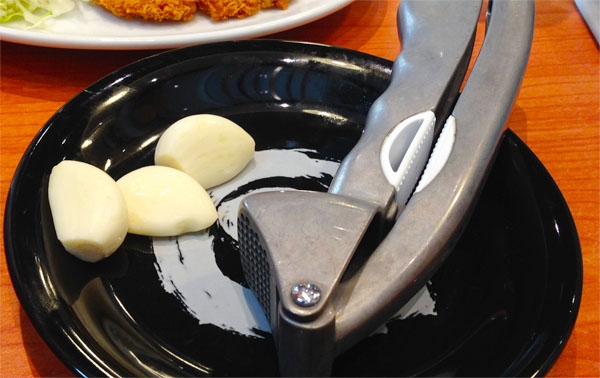 Since the noodles comes with half a hard-boiled egg (WHY??????), I ordered a proper Japanese soft-boiled egg. It was a good move, since Hunter scoffed the entire thing.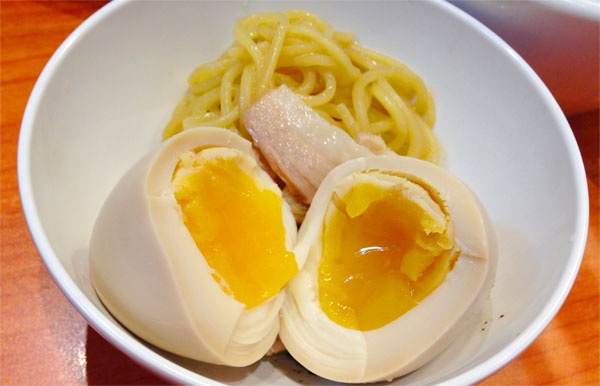 Remember the $2 extra I paid for a side dish and green tea? This is the side dish, pork tonkatsu. 4 fat chunks of it. What a good deal! It was delicious, especially the extra crisp and super fresh bread crumbs.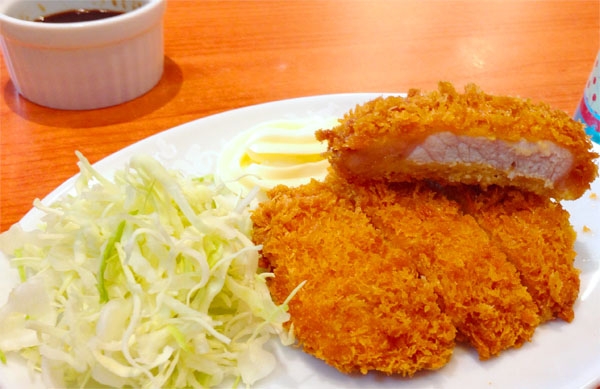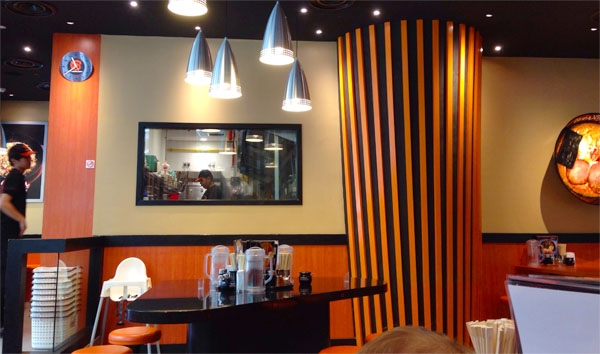 I realised afterwards that Ramen Kagetsu Arashi is actually one of the largest ramen chains in Japan with more than 260 outlets worldwide. I'm not surprised, now that I've eaten there. The ramen really is good, and the extra condiments make it so much fun. Kids will love 'playing' with the food!


Last Bite: Ramen Kagetsu Arashi makes ramen fun for the kids. Add your own toppings and flavours, and customize the size of your ramen. It's absolutely delicious to boot!

Highchairs: Yes
Easy access: Yes
Change tables: Yes (in the mall)
Kids' menu: No
Ramen Kagetsu Arashi
The Star Vista
1 Vista Exchange Green #01-41
Singapore 138617
Phone: 6339 0335
Prices: $$
Hours: Mon – Thu: 11:30 am – 10:00 pm, Fri – Sat: 11:30 am – 11:00 pm, Sun: 11:30 am – 10:00 pm