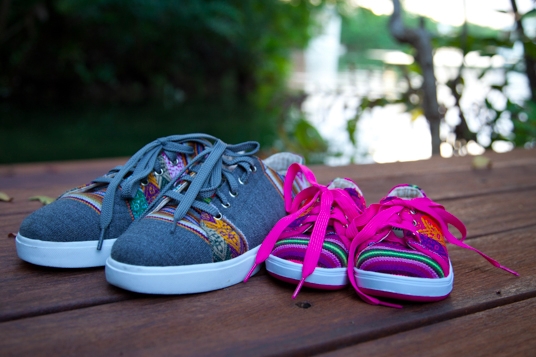 One of the absolute coolest things about living in a cramped city like New York is that you're bound to have people in your circles who are doing really cool things. I recently discovered that one of my Brooklyn neighbors is the creator of this beautiful line of shoes, called Inkkas.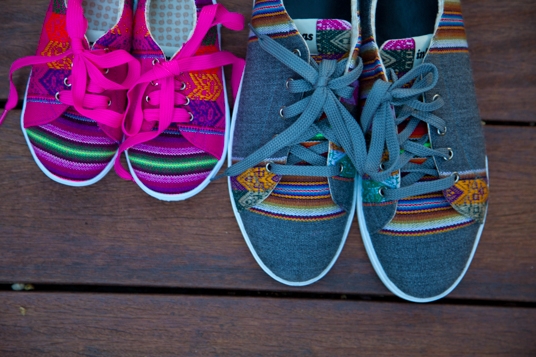 Inkkas.com is a socially conscious clothing company founded in 2012 on the principles of fair trade, philanthropy and authenticity. All production, sourcing and manufacturing of the shoes is done South America. The shoes are handmade of authentic South American textile by South Americans. As well as being beautiful, they're ethically made and afforable (yay!). Kids' Inkkas are $46 and adults' start at $65. A portion of all proceeds is donated to to help protect the Amazon rainforest.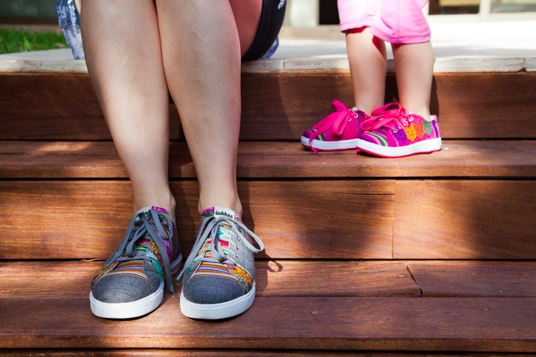 I was supremely thrilled for the opportunity to try out Inkkas shoes for myself and Miss E. Sidebar: it seems a lot of people actually named their child "Cheese" last year (no judgement!), so to start the new year off, I'm changing my daughter's online pseudoym to something a bit less . . . dairy-like. Miss E it is (and sometimes Missy E, if she's being sassy).
Back to the shoes: my slightly more subtle (in terms of design) Inkkas are the Concrete Jungle Low Tops (also available in High Tops). I like that the pattern is funky but not so over the top that I can't just throw them on while wearing other colors. Missy E on the other hand, adores her very brightly colored Cotton Candy Kids.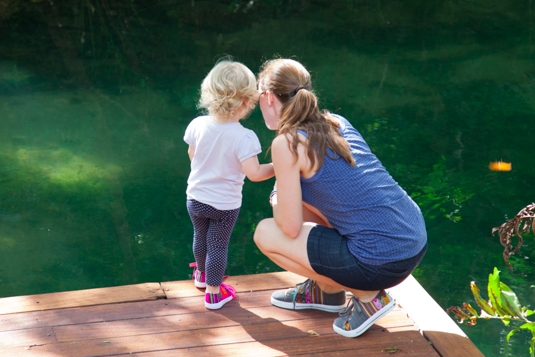 I took the Inkkas shoes on our trip to Mexico a few weeks back since we needed some comfortable shoes to run around in (and to search for lizards in, and to take trips through lagoons in, and to eat guacamole in). Not only did the shoes fit the aesthetic of the trip (the patterns are reminiscent of traditional Mexican textiles), they're also really comfortable, making them the perfect shoes for both kids and adults to wear all day.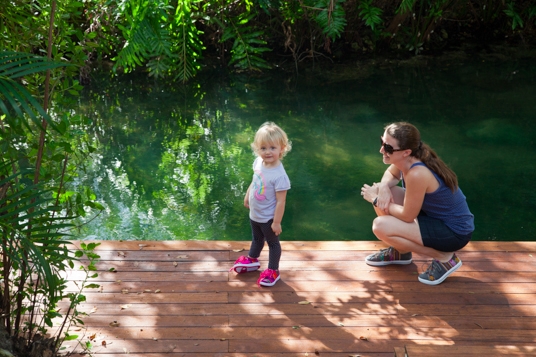 GIVEAWAY
The kind folks at Inkkas are giving Brunch With My Baby readers the chance to win their own pair of Inkkas shoes. Enter via the Rafflecopter widget below.
Entry open to US mailing addresses only.
Giveaway open Thurs Jan 2, 2014 to 11:59pm Wed Jan 8 EST.
Brunch With My Baby were provided with samples for reviewing purposes.