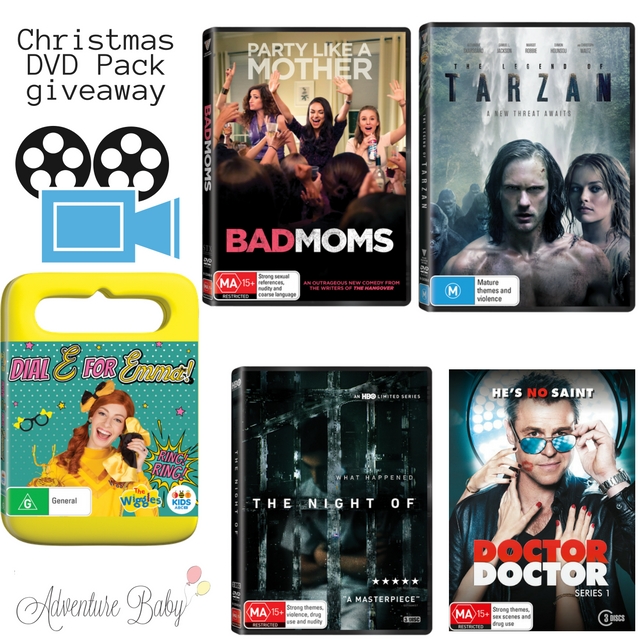 Merry Christmas friends! To thank you for following along on our journeys this year, I've organised a prize pack worth almost $180 for one lucky reader as an early Chrissie pressie.
The pack contains copies of five DVD sets that the family will love:
1. Bad Moms
2. The Legend of Tarzan
3. Dial E For Emma
4. The Night Of
5. Doctor Doctor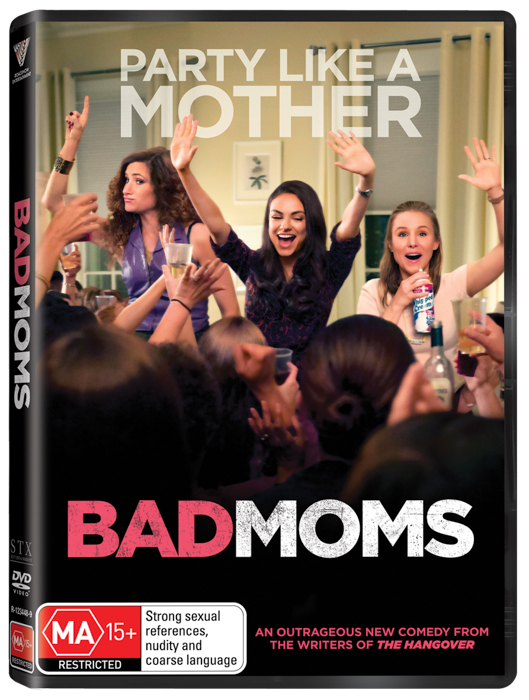 Bad Moms
In this new comedy from the writers of The Hangover, Amy has a seemingly perfect life – a great marriage, over-achieving kids, beautiful home and a career. However she's over-worked, over-committed and exhausted to the point that she's about to snap. Fed up, she joins forces with two other over-stressed moms on a quest to liberate themselves from conventional responsibilities – going on a wild, un-mom-like binge of long overdue freedom, fun and self-indulgence – putting them on a collision course with PTA Queen Bee Gwendolyn and her clique of devoted perfect moms.
RRP 39.95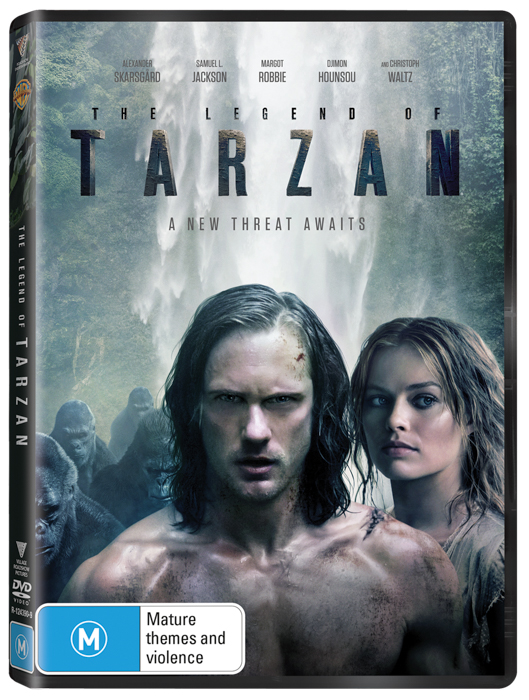 The Legend of Tarzan
It has been years since the man once known as Tarzan left the jungles of Africa behind for a gentrified life as John Clayton III, Lord Greystoke, with his beloved wife, Jane at his side. Now, he has been invited back to the Congo to serve as a trade emissary of Parliament, unaware that he is a pawn in a deadly convergence of greed and revenge, masterminded by the Belgian, Captain Leon Rom. But those behind the murderous plot have no idea what they are about to unleash.
RRP 39.95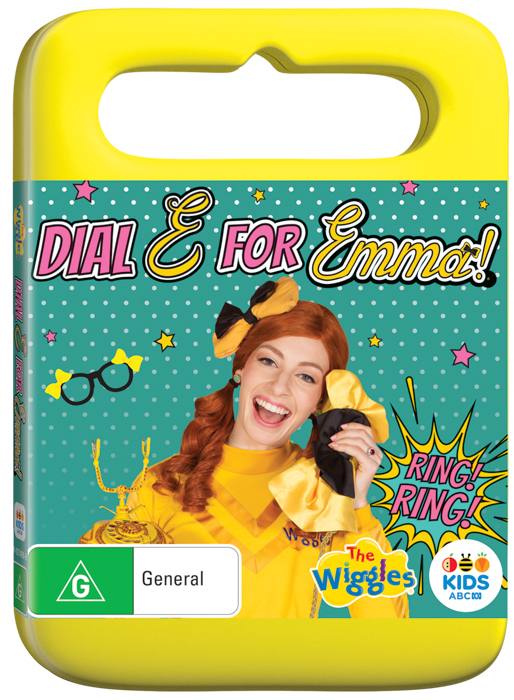 Dial E For Emma
Ring, Ring! Hello? Or should we say, yellow? Emma's friends know that they just have to Dial E For Emma and she will answer the phone and be on her way! Emma embarks on a dancing adventure and uses her "Book of Dance" to help her try out and discover different styles of dance. Whether it is Jazz or Country, Fusion or Ballet, Emma will dance the day away! Share in Emma's love for dancing, singing, sign language and dress ups and know that she is only a phone call away!
RRP 19.95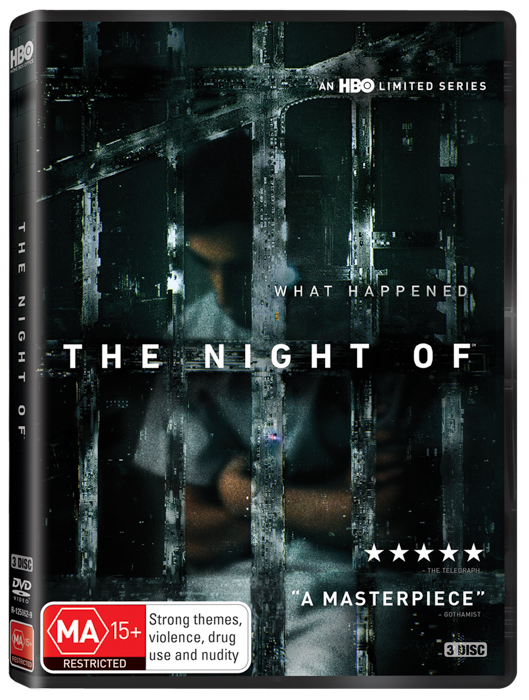 The Night Of
From creators Steven Zaillian and Richard Price, The Night Of is an eight-part limited series that delves into the intricate story of a fictitious murder case in New York City. The series follows the police investigation and legal proceedings, all the while examining the criminal justice system and the purgatory of Rikers Island, where the accused awaits his trial.
RRP 39.95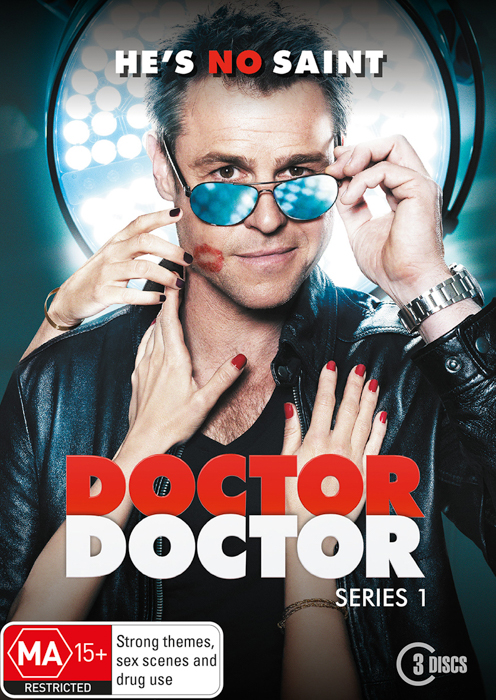 Doctor Doctor
This new Australian series follows Hugh Knight – a rising star in the heart surgery ranks. He is gifted, charming, infallible, and a hedonist who – due to his sheer talent – believes he can live outside the rules. But his "work hard, play harder" philosophy is about to come back and bite him. Hard.
RRP 39.95
These great DVDs are available for purchase in stores nationally.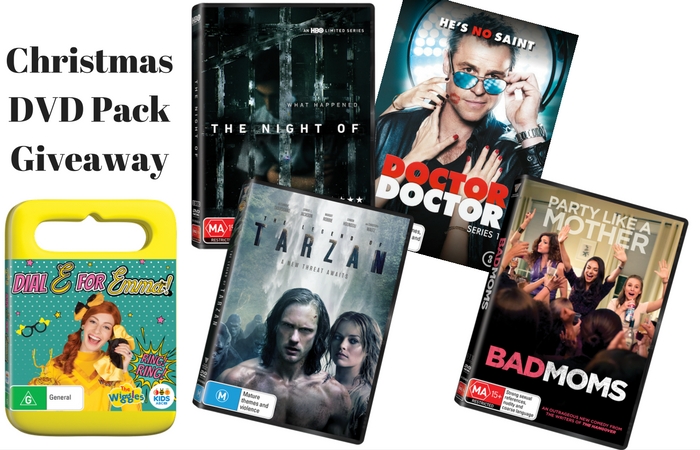 GIVEAWAY
Here's your chance to win this DVD pack for yourself (Merry Christmas!). One winner will receive a pack containing The Night Of, Doctor Doctor, Bad Moms, The Legend of Tarzan and Dial E For Emma valued at $179.75. All you need to do to be in the running to win is enter the question in the form below in 25 words or less, "Which DVD would you like to win the most and why?". The most creative entry will win.
The giveaway is open to Australian residents only, from 6pm December 1st to 9pm December 7th, 2017. See full terms and conditions.
IF YOU ARE ON A MOBILE DEVICE please click on this link to go to the entry form. If you're on a PC, you can fill it in below.