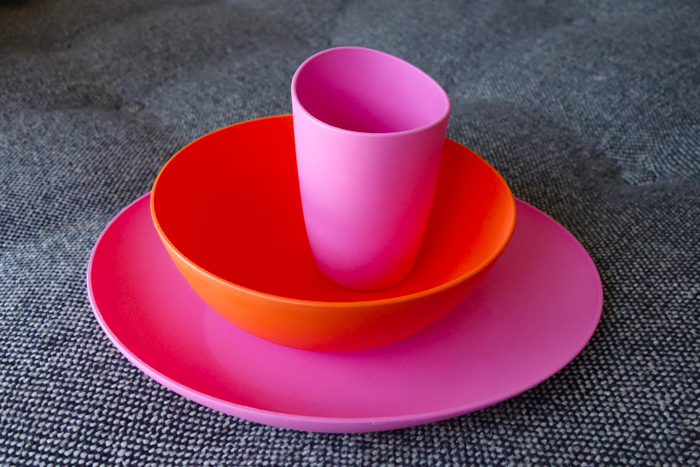 Is there anyone left who ISN'T worried about plastic, PBAs and other nasty things leaching into our food and water, particularly with young kids? After reading a particularly disturbing report on all the nasties that can be absorbed by children from their plastic bottles, dishes and containers, I've spent a lot of time researching what I can use with my daughter that will be safe for her. I came up with zoë b organic (I also love stainless steel water bottles, plates, cups and dishes).
What makes the zoë b organic range different from other plastics out there? The focus for this company is on being as green as possible, which means making their sand toys and dish sets from a bioplastic derived from corn sugar grown in the USA. They contain absolutely no BPA, phthalates, or PVC. Their toys and dishes are manufactured in Pennsylvania USA, so you're supporting the local economy when you shop with zoë b.
The bioplastic used is also a renewable resource. While ordinary plastic comes from oil and natural gas — fossil fuels that are not renewable —zoë b organic's bioplastic fully biodegrades in 2 to 3 years when buried in soil, immersed in water, home composted, or composted in industrial facilities (ordinary plastic takes up to 500 years to degrade).
Zoë b toys are durable and designed to hold up to playing just like ordinary beach toys. They're designed to withstand extreme heat (hello New York summer heatwave!) and endless sunlight, and are dishwasher-safe. The toys and dishes only biodegrade when exposed to microbial activity, such as in soil, home compost, industrial compost, or marine environments. When your kids outgrow the toys and dishes, if they're not suitable to be handed down to another family, you can simply put them in your compost or bury them in your backyard.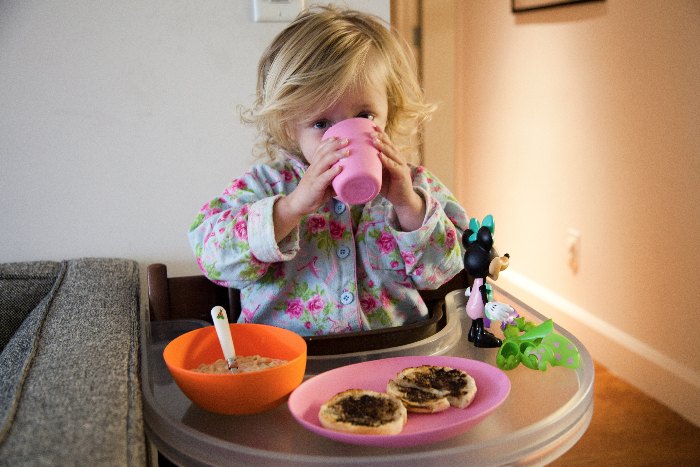 We received a set of the dishes, containing a cup, dish and bowl, and a set of the sandpit toys, both in pink/orange. When they arrived, Missy E literally shrieked with joy and insisted on her dinner being served on the dishes ("and milk in my milk cup!") and taking the sand pit toys into the bath with her. So tick off "instant hit with the kid". I personally love the designs for different reasons. The cup is the perfect size for small hands to hold, and slightly sloped on the side to make it easy to drink from without excess spilling over the edge. The bowl is big enough for a big serving of cereal, and the plate is the perfect size for a large toddler dinner.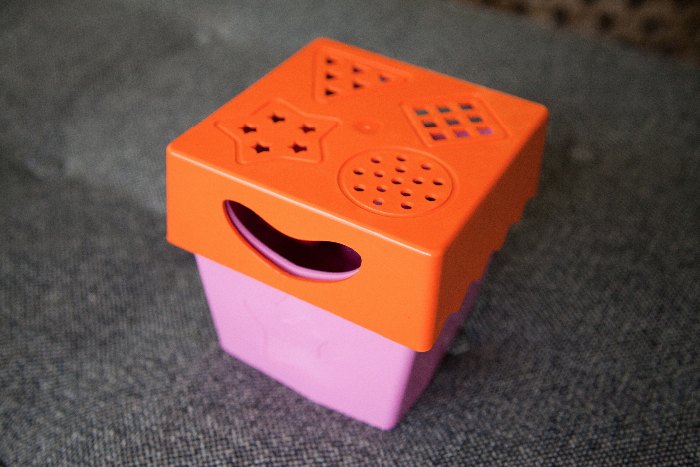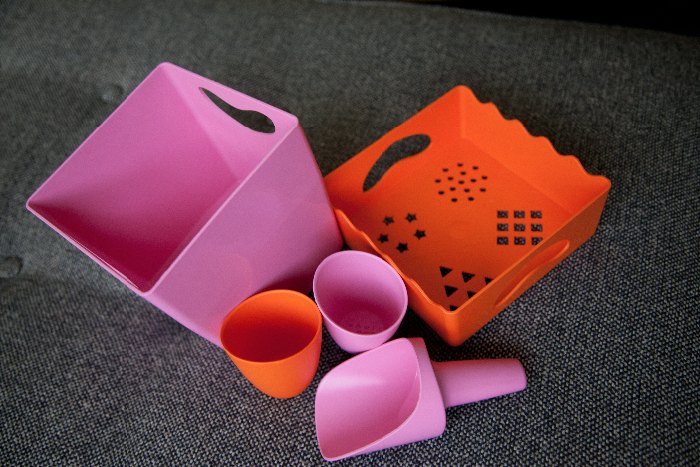 The sandpit toys are designed with function and fun in mind. While most sand toys come in a bucket and fall out everywhere, this innovative set comes as a box with a lid and toys inside, giving you an all-in-one toy kit where the container is also part of the toy. The lid is a fun sand sifter with different shapes like a star, diamond, triangle and circle for the sand to fall through, and the bottom of the box acts as the bucket. Inside are two small cups and a shovel — again, the perfect size for small hands, and also the perfect amount of equipment to either play with on ones own, or to share with a friend or two.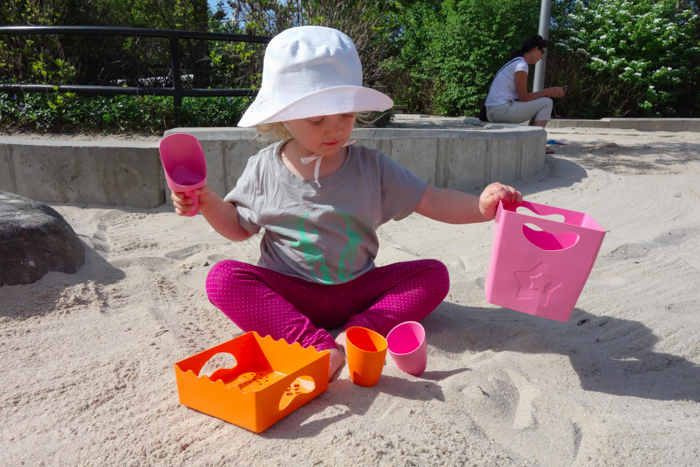 The zoë b organic range is available for sale on here and here. The dish set retails for $13.25 and the sandpit toys for $22.
Brunch With My Baby received samples of zoë b organic dishes and toys for reviewing purposes. All opinions are, as always, our own.