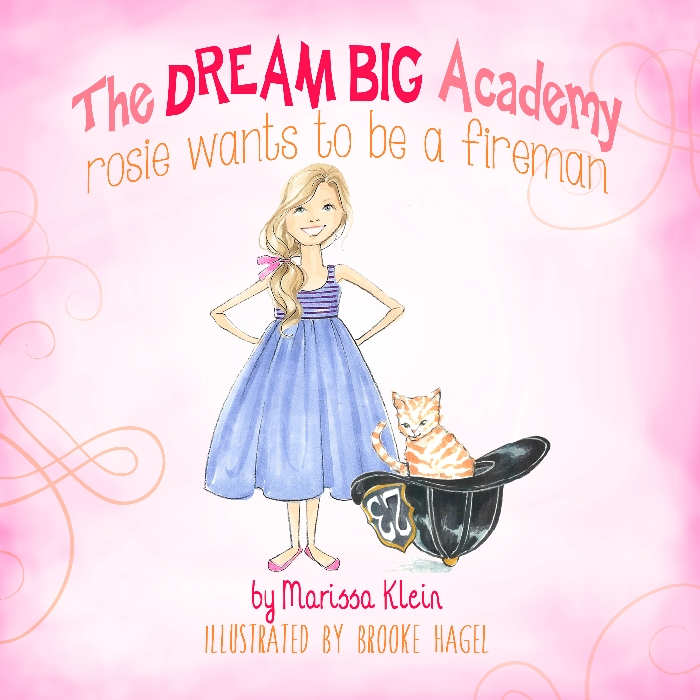 If your little one is at the age where she is curious about where mommy or daddy goes all day when they head off to this mysterious place called "work", then this new children's book by NYC author (and mom!) Marissa Klein are for you.
After struggling to find career-related books suitable to teach her own 2.5-year-old about careers, Klein decided to write her own story, The Dream Big Academy: Rosie Wants to be a Fireman. With whimsical illustrations by the talented Brooke Hagel, Rosie Wants to be a Fireman is the first in a series of books that are based on that question that stumps us even now: What do you want to be when you grow up?
Each night when Rosie goes off to sleep, a whole new world opens up for her. In this dreamworld, Rosie can be anything she wants to be. In Rosie Wants to be a Fireman, she helps rescue a cat from a tree and decides that when she grows up, she'll be a fireman. Tomorrow, however, who knows what Rosie will want to be — you'll have to follow the series to find out! With gorgeous, fashion-inspired illustrations and sweet rhyming language, little girls will adore following Rosie on her adventures — and hopefully be inspired to find some new big dreams for themselves.
The stories are intended for 4-7 year olds, but 2-3 year olds can enjoy a good read with an older sibling. While this is a children's book, the message rings true for adults as well – it gives parents an opportunity to explain to their children why they have to go to work every day and how important it is to chase your dreams.
The Dream Big Academy: Rosie Wants to be a Fireman (Rissylyn; June 2013; $12.99, paperback; $19.95, hardcover; $4.95, Kindle) is now available for purchase via Amazon and Create Space. Visit http://www.thedreambigacademy.com to learn more or to buy your copy today.