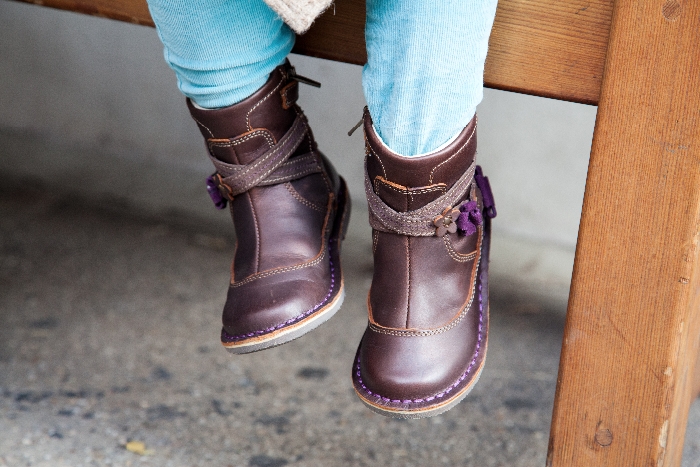 Cheese is one active kid. She loves to run, jump and climb, and her favourite thing in the world is a playground. Because she's so active, I'm really picky when it comes to choosing her shoes. I tend to go for practical first, and then style, because I want quality shoes that will fit her feet properly as they're growing, and support her little feet in their athletic endeavours. Because of this, Stride Rite remains one of my top brands when buying shoes. They're designed with the utmost care to fit tiny feet properly. They're durable, made from top materials, and rigorously tested to ensure a high quality shoe.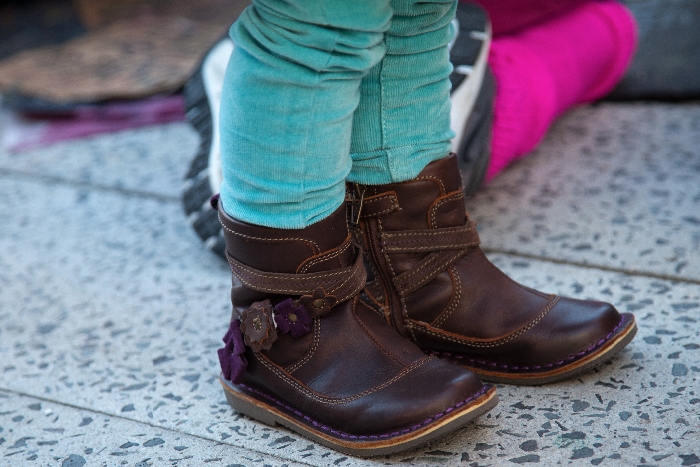 This winter, I wanted a good pair of boots for Cheese, that would keep her feet warm and enable her to keep playing and running outside without hinderance. The Stride Rite Medallion Collection Roslin is the perfect boot for my busy little Cheese.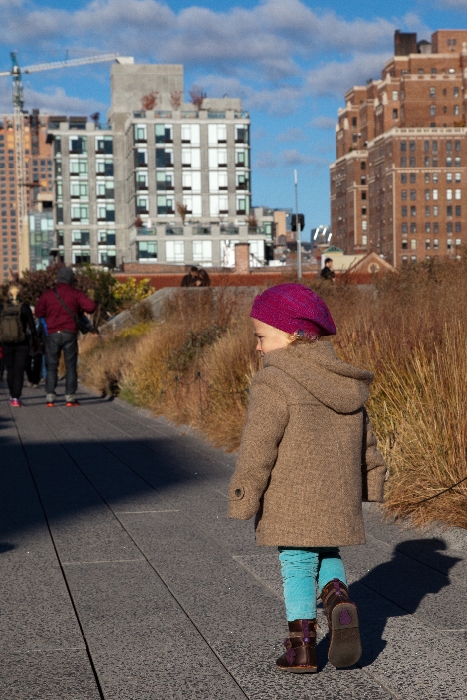 We took Cheese and her new boots for a spin on the High Line. The boots are great for an active toddler. Padded for comfort, strong but comfortable leather for long-term wear, and easy to get on and off. These boots are made for running, not walking! They get the Cheese's tick of approval (ie she didn't whine and yell "off, off!!").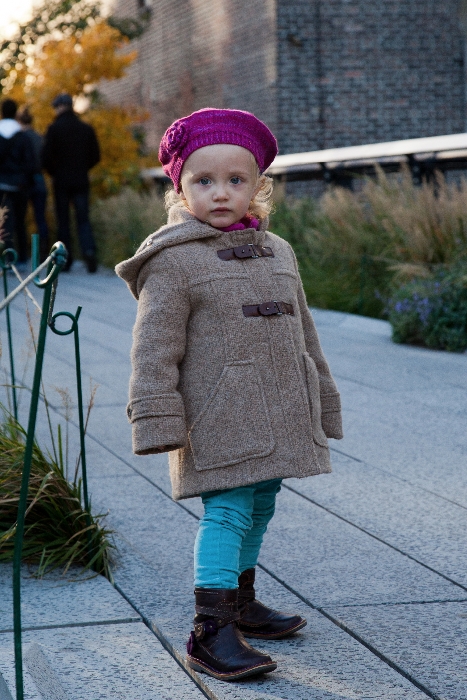 The High Line is a favourite place of ours to let the Cheese run wild. It's pretty contained and in a long, straight line, so we can let her loose without worrying about her running into traffic or hurting herself in general. It's lined with plants as well, which change during the seasons and provide Cheese with amazing leaves and flowers to discover on her eye level, that she can actually touch (we're looking at you here, Brooklyn Botanic Gardens …). She really enjoyed the different levels on the High Line, with ramps, steps and viewing platforms, and loves peeking over the edge at the buildings, people and fire trucks down below.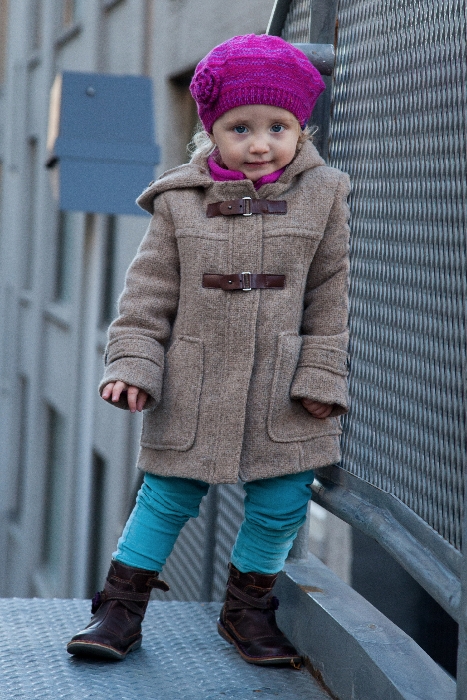 There are actually multiple sections to the High Line, but we generally just enter it randomly when we get the urge ("Hey, there's the High Line, let's go up!"), and exit when we realise we're kinda hungry/cold/tired/cranky (this may or may not be the toddler). That's the best thing about it — it's like a get-on-get-off bus ride through Chelsea, perfect for entertaining a crazy active toddler as well as yourself.
GIVEAWAY!
The generous people at Stride Rite are offering one lucky Brunch With My Baby reader the chance to win their own pair of Stride Rite shoes of their choice.
Giveaway open from Nov 20th 2013 to 11:59pm EST Tues 26th, 2013.
Open to US mailing addresses only.