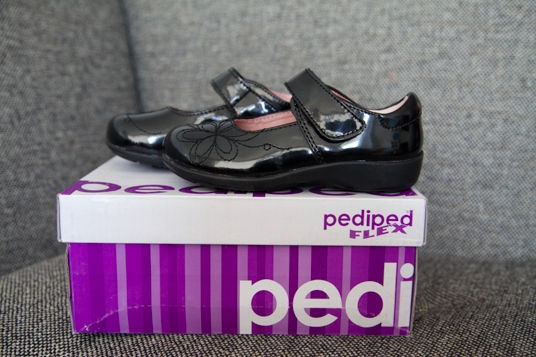 Baby, it's cold outside! While you're pulling on the boots and wrapping yourselves in the warmest possible coats you can, you still need to dress up for the holidays (or, if you're anything like us, dress your kid up and then throw on something passable for yourself as an after thought).
Big boots are great for the cold, but they are NOT great with indoor heating, which is why Missy Cheese will be wearing a pair of Pediped Flex Janes for all her holiday functions (this toddler keeps a busy dance card). She's such a super active kid that she will only tolerate comfortable shoes that let her move freely and climb things that toddlers aren't meant to climb (like, say, kitchen stools, or Christmas trees . . . but, I digress). The Pediped Flex Janes are not just pretty-looking shoes for looking good in photos, they're also so practical and comfortable that kids won't refuse to wear them. Added bonus — these shoes double as school shoes, so Cheese will be wearing them to school in spring.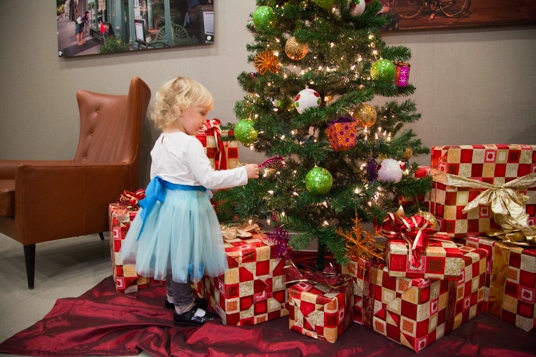 Pediped shoes feature a Flex Fit System™, which is an additional insole that can be inserted into the shoe for a snug fit and then removed to make room as your child's foot grows. These insoles can reduce shoe size by almost half a size, extending the life of the shoe. When you're forking out big bucks every few months for even more shoes, you really want those babies to last as long as possible!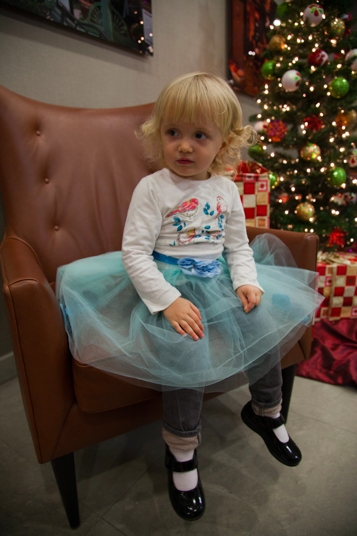 It's also worth noting that the makers of Pediped have been hearing for years from their "grown-up" customers that they want nice-looking, comfortable shoes, too. Pediped's answer? A shoe line for adults, called Brian James, which launched last spring. We were sent a pair of Brian James 3.0 Booties to test drive, and I have to say, they are so comfortable — made from soft leather, and with a heel that is easy to walk in — plus they make my legs look great (woo!). The magic is in the making: Extra padding on both the ball and heel of foot. My feet are thanking Pediped's consideration.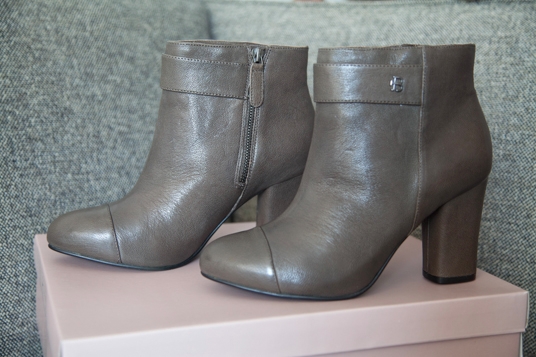 GIVEAWAY
The kind folks at Pediped are giving Brunch With My Baby readers the chance to win their own pair of Pediped kids' shoes. Enter via the Rafflecopter widget below.
Entry open to US mailing addresses only.
Giveaway open Wed Dec 18, 2013, to 11:59pm EST Tues Dec 24, 2013.
Brunch With My Baby were given a product sample for reviewing purposes. All opinions are our own.