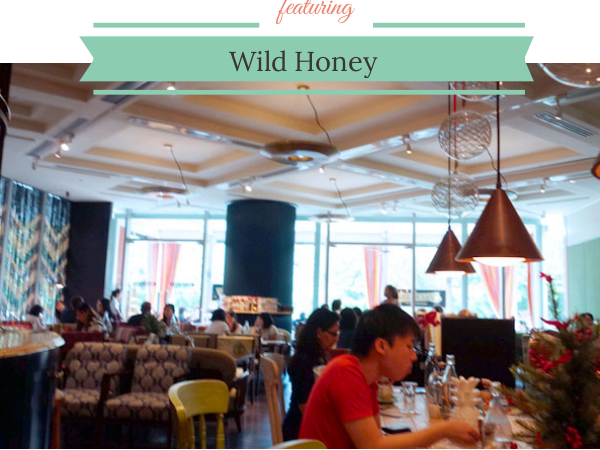 Just a quick and cheerful post today, on an oldie but a goodie – Wild Honey at Scotts Square.
If you're a brunching mum, you'll probably be well acquainted with Wild Honey. It seems to be the place to be for mums with bubs in tow! It's not hard to see why – with an all-day brunch menu and a casual ambience, it's very popular at lunchtime among mums and also the working crowd.
Me? I'm a fan of their hearty portion sizes and how kid-friendly the food is!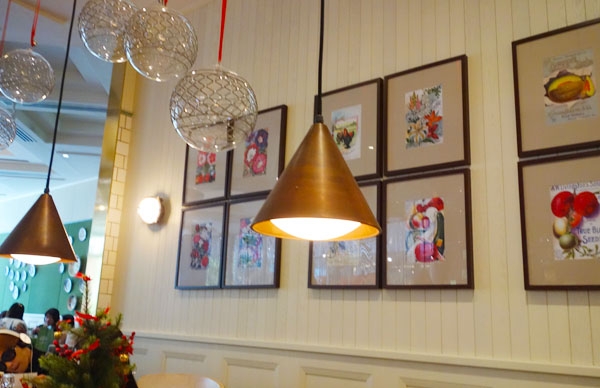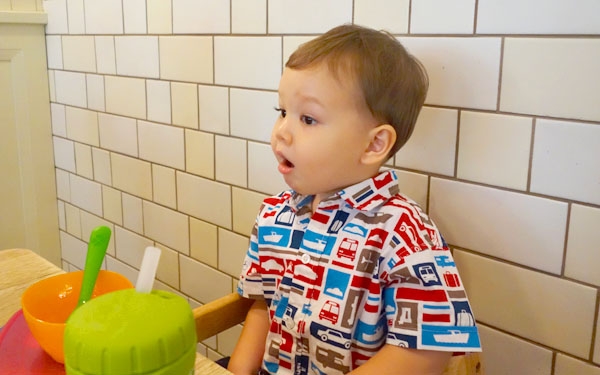 Wild Honey do a decent iced latte, but what transfixes me is the cool duo-coloured straw (see below)! I know these straws don't come cheap, so I was pretty impressed they popped them into each of our drinks. A simple touch but I was adamant it made my coffee taste extra nice 😉
It's the little details that count!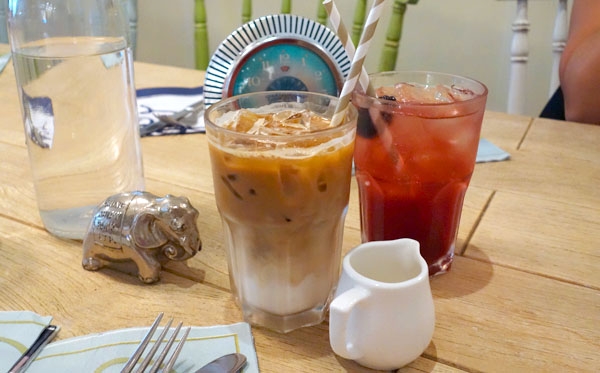 The Boulevard St Michel was Savoury French toast with double baked cheese & spinach soufflé, parmesan crumbed poached egg, slowroasted tomatoes, grilled back bacon & spicy tomato chutney. Whew, what a mouthful!
It was a HIT with Hunter, and he ate half of the dish. In particular, he loved the double baked cheese & spinach souffle, which had a mousse-like texture. I was personally impressed with the parmesan crumbed poached egg, which oozed molten egg yolk when cut open. Nice!!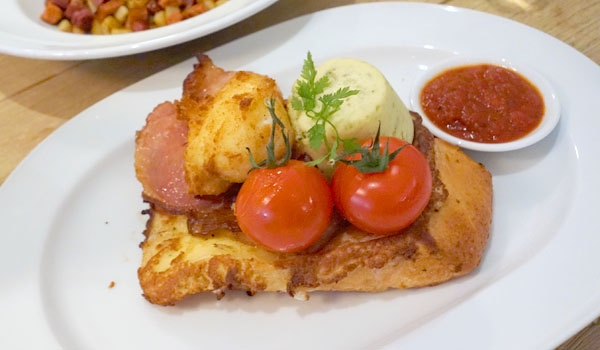 The Spanish Hash sounded tasty but salty, as it was Diced Chorizo, house corned beef & potato, two poached eggs & Hollandaise Sauce with grilled ciabatta.  Oddly, it was very bland! To the point where it tasted like we were eating…. nothing.
The eggs were perfectly poached (a huge plus), but the tumble of corned beef and potatoes was largely tasteless. It was odd considering I'd expected corned beef to be pretty salty. It was also rather tough and chewy, and largely uninteresting.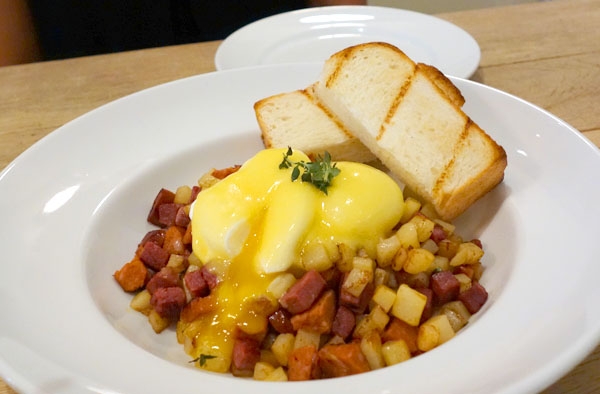 Last Bite: Wild Honey's relaxed ambiance and all-day brunch is their calling card, and we give them thumbs up for their well-sized portions and interesting dishes.

Highchairs: Yes
Easy access: Yes
Change tables: Yes (in the mall)
Kids' menu: No
Wild Honey
#03-01/02 Scott's Square
6 Scott's Road
Singapore 238897
Phone: 6636 1816
Prices: $$$
Hours: Mon – Sun: 9:00 am – 9:00 pm