Today's Brunch Special is courtesy of Emma McLaughlin and Nicola Kraus, local authors (and moms!). The friends wrote the bestseller, The Nanny Diaries, and have just released their latest book, The First Affair. Emma lives with her husband, Joel, and three-year-old son on the Upper West Side. Nicola, a New York native, lives with her husband, David, and her three-year-old, Sophie, in Brooklyn.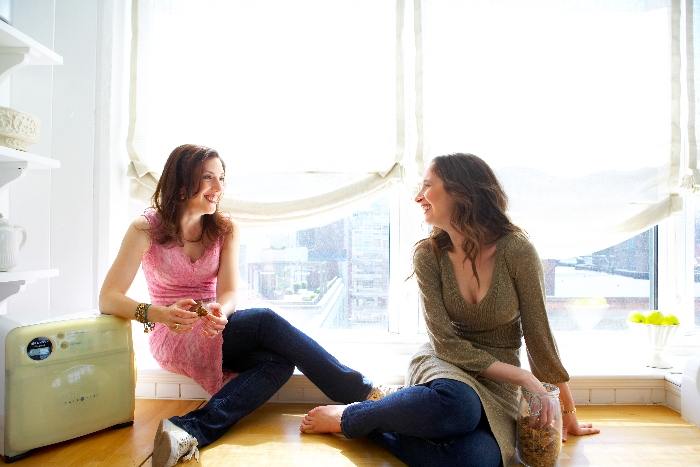 Did having kids change your NYC lives?
Absolutely! A block has never been so long. And we both marvel at the lack of storage space in strollers, the weight of diaper bags, the ordeal of getting your kid ten blocks in a rainstorm. When our kids were little we had raw envy of our friends in the suburbs, throwing the kid and the groceries in the car.
Nicola: I remember pushing the stroller and a carton of diapers uphill in a headwind that was biblical.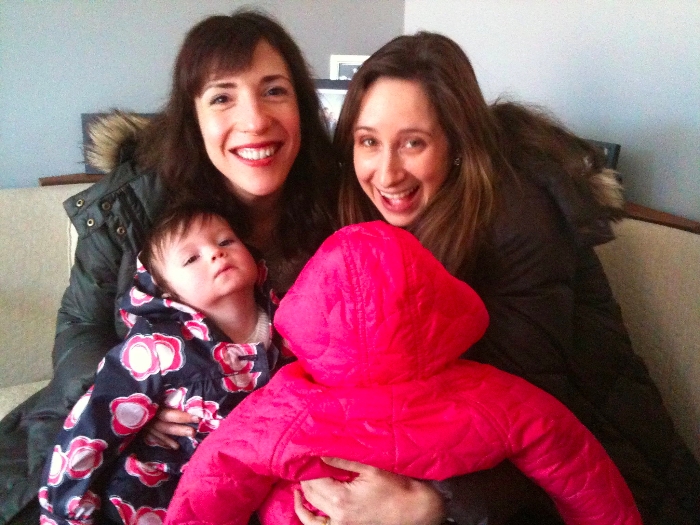 Where are your favourite places in the city to go with your kids?
Nicola: We love the Brooklyn Children's Museum and the Prospect Park Zoo for toddlers — it's small and very manageable. The fabulous thing about Cobble Hill and Carroll Gardens is that every restaurant, no matter how fancy, is kid-friendly before 7pm so I take Sophie out every weekend.
Emma: I've taken up permanent weekend residence at the Met Museum. It's always amazing to see people lined up on the steps when the family entrance is opened to all. It's the best-kept secret. And even if you've been up since 5am there's something magical about having an entire exhibit hall to yourselves in the opening hours.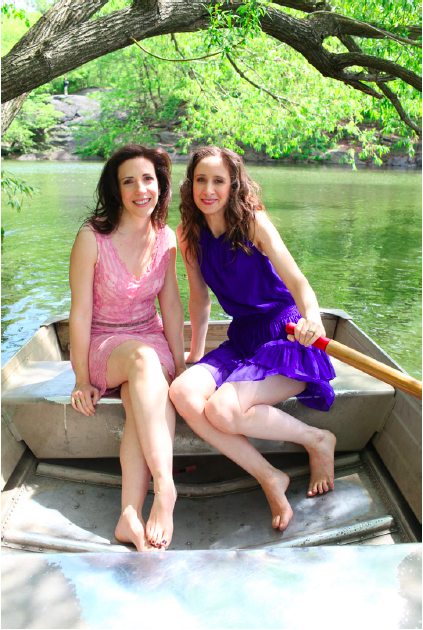 Where do you like to take your families for special occasions?
Nicola: I love Red Gravy on Atlantic because it's quiet enough for old and young to hear small voices.
Emma: I like Elizabeth's on Columbus because they have a reasonably priced kids menu and it's organic.
What's your number one tip for dining out with young kids?
Nicola: Start young and do it frequently. We made sure Sophie went out to eat at least once a week and now she can sit quietly and entertain herself through a three-hour meal. Have a go-bag filled with all those little doo-hickeys you get from birthday parties, plus crayons and playdoh. When she was a baby I would raid the kitchen and hand her a whisk or a wine stopper. She'd be fascinated for long enough for us to enjoy our food. It doesn't always go smoothly — bring the iPhone in case of meltdowns. Emma agrees that it's all about coming with a deep bag of tricks.
How did having kids affect your friendship and work partnership?
We just say thank god our kids magically arrived four months apart because it's invaluable that we're both trying to schedule flu shots. We both can't take work calls between 5:30pm and 8:30pm (when LA ALWAYS wants to talk). We both have weird stains on our clothes. It would be so hard because, even having been nannies, you do not understand the life-force suck that is parenting until you're in the trenches.
How do you fit in writing and parenting? How do you balance both of these important roles?
No procrastinating allowed! We make the most of every hour, every minute. While we're figuring out our next scene, we fold laundry. While we're on a conference call with our editor we throw the chicken in the slow cooker. Then we get the kids to bed and lie on the floor.
Your breakthrough novel, The Nanny Diaries, was loosely based on your experiences with nannying. What were some of the things you thought you knew as a caregiver that were challenged when you had your own children?
Honestly, it was really hard and rewarding work then, and it's really hard and rewarding work now. We will say that when we were nannies we were also in college so sleep deprivation was a result of studying hard or going out. We were usually able to catch up on weekends if we needed to. When you're the mom there's no laying on the couch for an entire Sunday watching rom-coms to get back on track. We now reminisce about those Sundays the way people talk about honeymooning in Paris.
What were some of the biggest obstacles you faced when feeding your charges and how have you applied some of those lessons in the feeding of your own kids? 
Nicola: Sophie has gone through long stretches where I swear she was solar-powered. But the girls I nannied for who went through long plain pasta phases one day loved sushi so I breathed through it. The biggest thing I try to do (which is hard because we're all pressed for time and who wants to make something that won't be a slam-dunk) is re-introduce things she's passed on previous nights.  It always pays off but it takes patience. Serious patience.
Tell us about your latest book, The First Affair.
It's the story of Jamie McAlister, a White House intern sucked into a torrid affair with the President of the United States that threatens to destroy them both. It's our sexiest book yet, but as Moms we wrote the kind of book we want to read, something thrilling that keeps us turning the pages!
Pick up your copy of The First Affair from Amazon.com.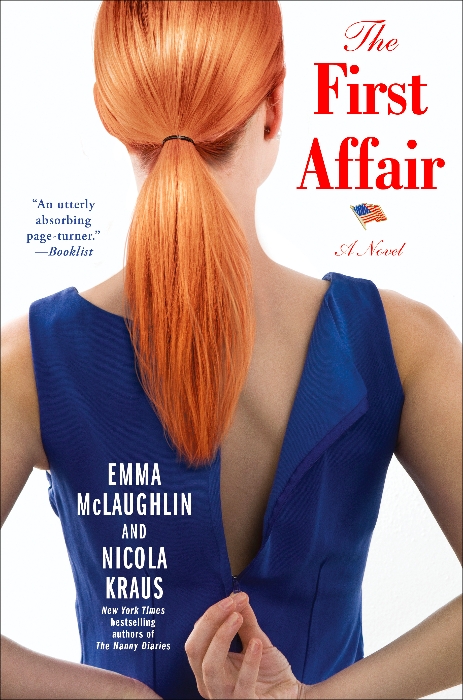 GIVEAWAY
We're delighted to offer Brunch With My Baby readers the chance to win an autographed copy of The First Affair, the new novel by Emma McLaughlin and Nicola Kraus. Enter via the Rafflecopter widget below.
Competition open Wednesday October 9, 2013 to 11:59pm EST Wednesday October 16.
Open to US mailing addresses only.
Emma McLaughlin and Nicola Kraus are the authors of The Nanny Diaries, which was declared by Newsweek a 'phenomenon', the longest-running hardcover bestseller of 2002 and was made into a major motion picture in 2007. They are also the authors of the New York Times bestsellers Citizen Girl, Dedication, The Nanny Returns, and Between You and Me; The Real Real and Over You are their first two young adult novels. Their most recent novel, The First Affair, hit stands in August 2013.