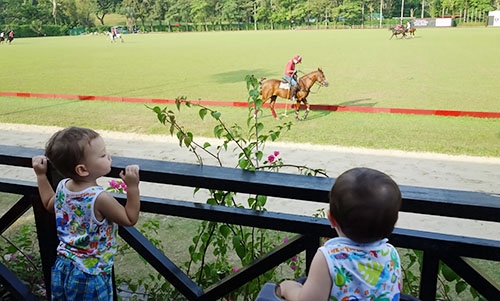 We've been in Singapore for over two years, and only just discovered the Singapore Polo Club. And…. it is an absolute HIT with the kids! Seriously, it is more of an entertainment-playground that it is a cafe.
The Singapore Polo Club is open to the public on Mon-Fri. But, on Tuesdays and Thursdays at 5PM onward, there is something special for the little ones – POLO MATCH! With horses! (obviously)
So here's what we do.
We rock up at 5PM and the kids get more and more excited as we turn into the parking lot, because they know what's coming (we've been here a few times already). They immediately run into The Verandah, the el fresco cafe that overlooks a huge race track and makes it feel like you're in the of nowhere – it is so tranquil and chill. It's very casual so we can rock up in our sleeveless tops, shorts and flip flops, and feel right at ease.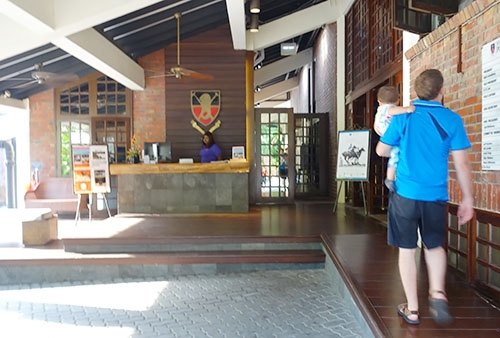 The kids spend most of the time hanging on the balcony railing, all wide-eyed, fascinated with the horses trotting right past their noses. And yes, there's a polo match that starts at 5PM which is great fun for the kids to watch. Only problem is that Hunter always pines for and asks to sit on a horse the whole time.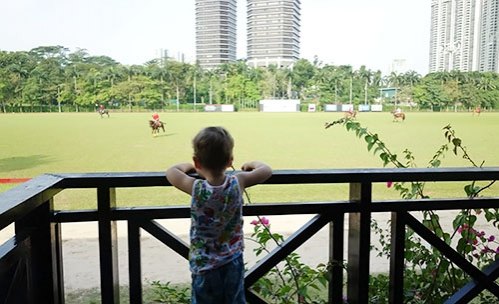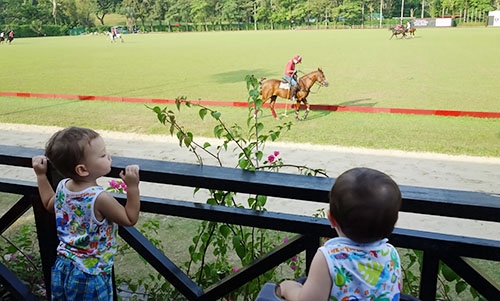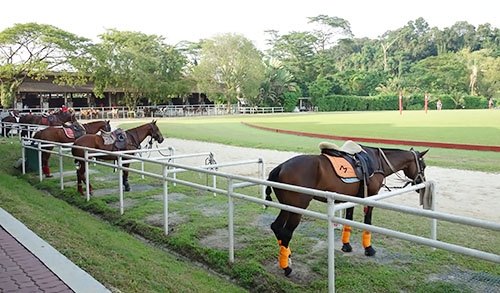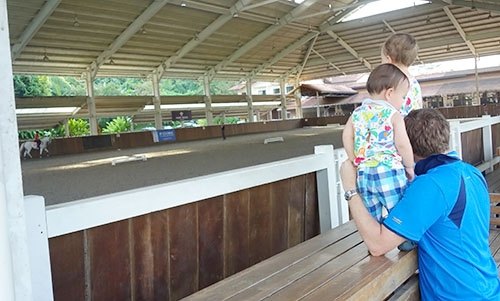 But, beyond the horse-y parts, there is also a swimming pool. Complete with a big tank of free-flow iced water by the side. Wonderful for a splish-splash in the afternoon before you sit down for an early dinner.
But wait, there's more! There's even a shaded playground that is neat and clean, and offers a great way to get rid of excess energy (parents, you'll know by now kids need to do this, so they'll be able to sit still for their meal afterwards).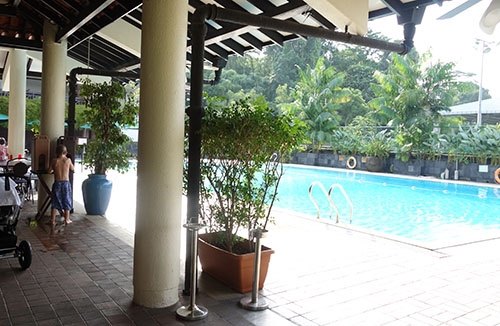 The Singapore Polo Club also has a spacious bathroom (that is, oddly, well air-conditioned) with shower facilities as well as a changing table. Very handy if you have kids in diapers with you.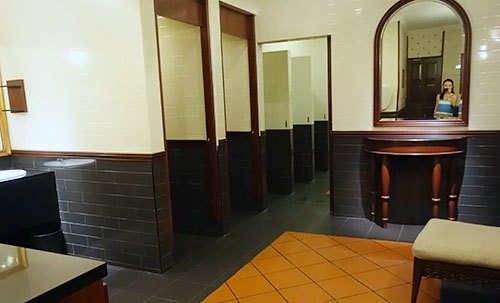 The food is reasonably priced (most dishes range from $10-$15 for the public, members are a dollar or two cheaper), and quite tasty. Both kids always eat very well when we're there – partly due to the fact that they spend most of the time distracted, gawking at the horses!
The Chicken Satay is always a winner, as the kids love holding the sticks and nibbling on the meat. The satay sauce is not too spicy, so Carter actually eats it (not Hunter, he's morbidly afraid of spicy food).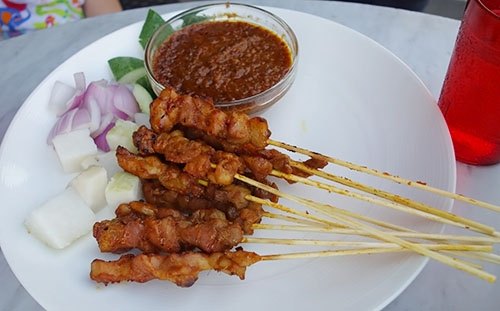 I personally love their KL Hokkien Noodles, which come in a large serving and is studded with lots of seafood. It's lovely comfort food, very tasty, and easy for me to eat with one hand if I'm dealing with a kid with the other. I want to note, however, that one of the times I ordered it, it was a little too salty for our liking.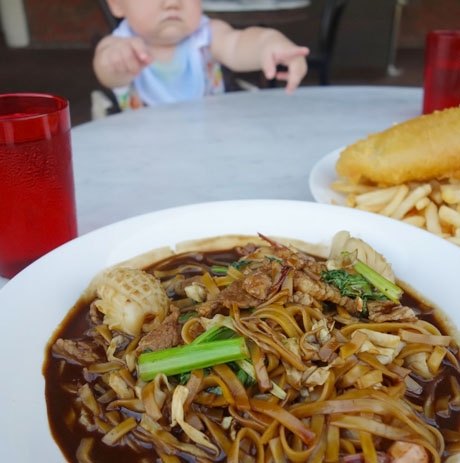 We always order this Horfun (with seafood or beef) with gravy for both kids. They pretty much polish this off between the two of them. The noodles are silky and slippery, and beautifully charred. The gravy is rich and thick with egg, and is very tasty without being overly salty. I also like to snip up the green veg and mix it in for them.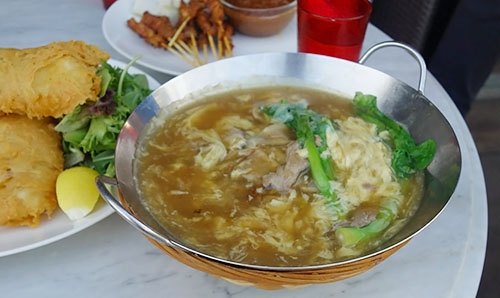 The only dish I didn't like was the Fish and Chips. I've only ordered it once, so perhaps I just lucked out and it's better other times. At first I was really impressed that it came in a HUGE serving size – two fat chunks of fish on a big bed of fries. The fish was moist and well-done, however, the batter was just so oily! Let's be clear here – I love deep fried food and eat it all the time. But even for me, this was a doozy. It just oozed oil and I had to cut off the batter and dig out the fish. It was a shame as I'd ordered this, thinking the kids could have some too, but I didn't dare let them near so much oil.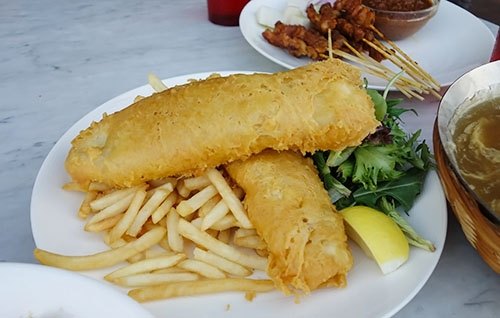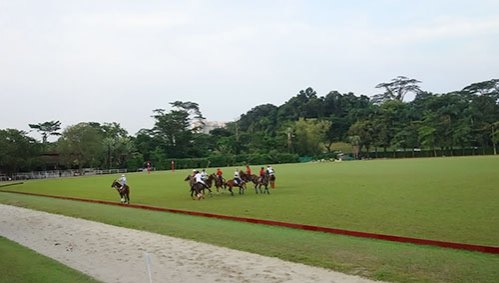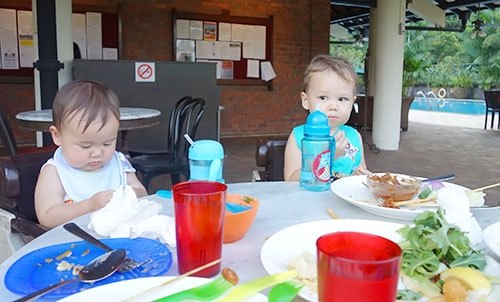 Last Bite: Bring your kids to the Singapore Polo Club to watch a polo match and check out the horses over a casual el fresco dinner. One of the best ways to spend a late afternoon and evening with the kids! Go on Tuesdays or Thursdays at 5PM onwards to watch the polo match.
Highchairs: Yes
Easy access: Yes
Change tables: No
Kids' menu: No
The Verandah @ Singapore Polo Club
80 Mount Pleasant Road
Singapore 298334
Phone: 6854 3999
Prices: $$
Hours: Tue – Sun: 7:00 am – 11:00 pm