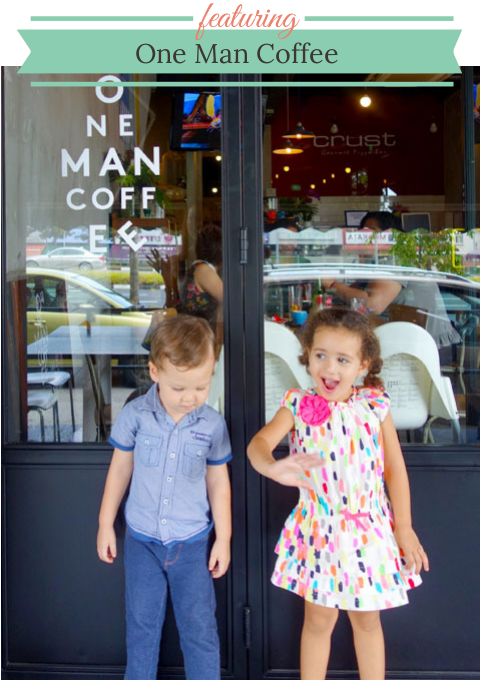 Newly opened One Man Coffee is pretty non descript and easy to walk past. They share the same space as Crust Pizza, and so operate only during the day time. It works, because their all-day brunch and coffee offerings are perfect for us ladies who brunch (with kids)!
The interior is simple, consisting of a few large wooden tables to sit at. There is also seating outside with gorgeous rattan swings, but it's too hot a day and so we cower inside in the air conditioning.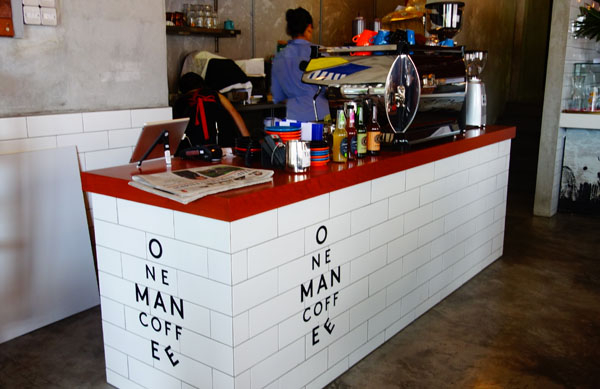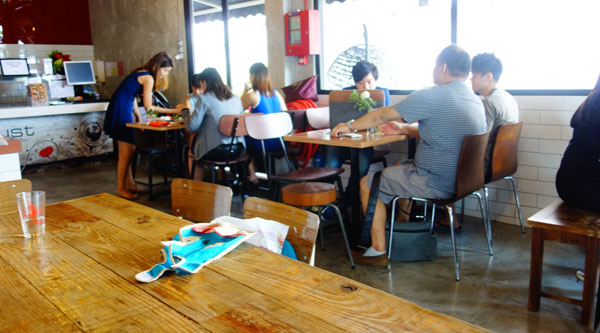 Their menu is limited but still enticing. A selection of pastries and cakes is displayed in a cabinet against the wall, which are from Bakery Artisan Original Bakery (BAO).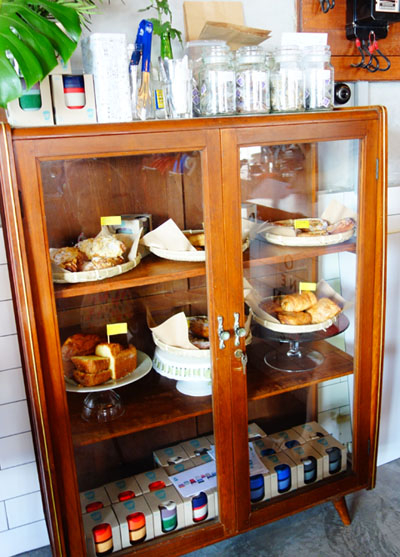 We are totally blown away when our kids are served a complimentary babycino each. I'm shocked. Usually cafes will charge for this, and it makes me realise that I am already in love with One Man Coffee for being just so damn nice. 
Here they are, looking like a little hipster couple, enjoying their babycinos 😉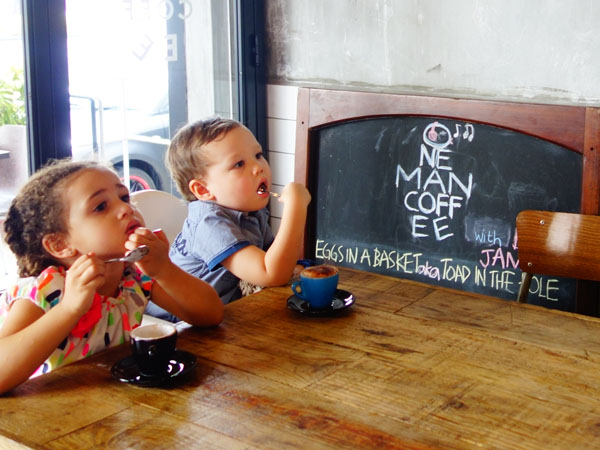 Their beans are from Melbourne's Axil Coffee Roasters and I am happy to see my Flat White arrive in a large-ish cup. It's flavourful with a subtle aftertaste, and I almost order another one because I enjoy it so much.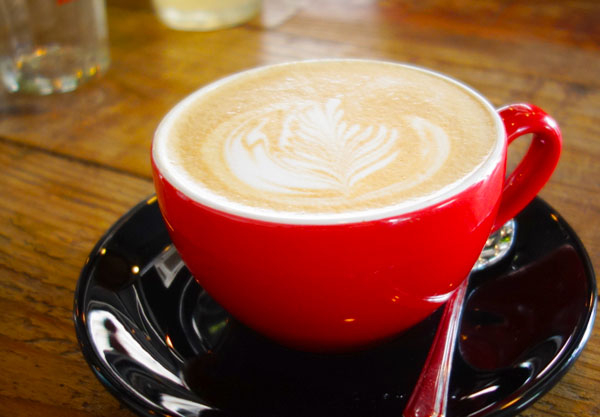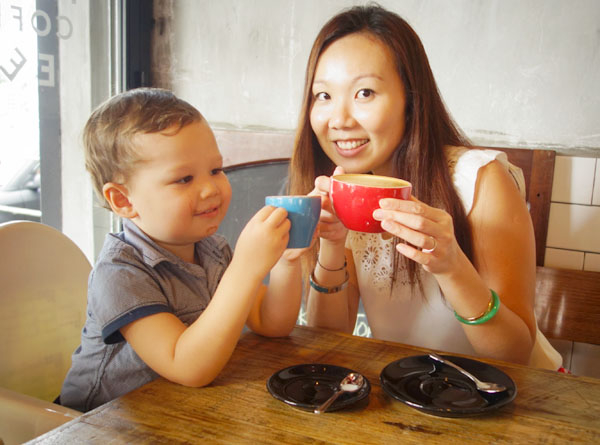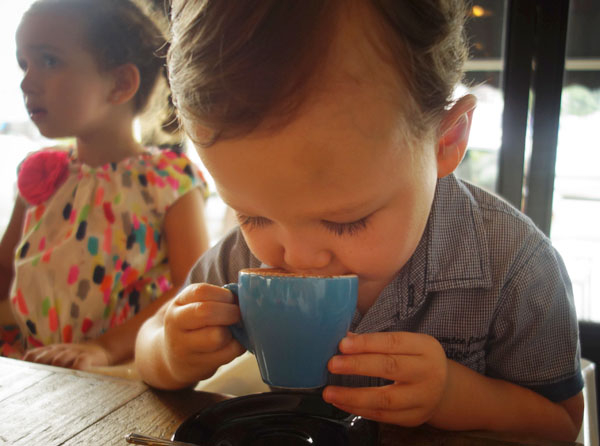 I think I'll get the Grilled cheese sandwich on sourdough rye ($6) with ham ($2) and avocado ($2) for myself when I'm next here. It's a very basic sandwich and technically do-able at home, but they somehow just nail it. I had a small bite and loved it!
Special shout out to their avocado. We noticed that every single person that ordered it had perfect looking avocado on their plates.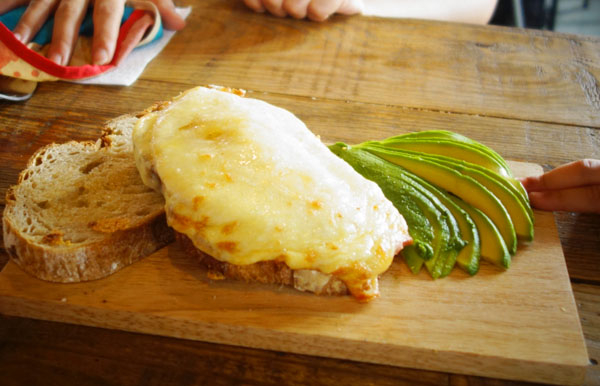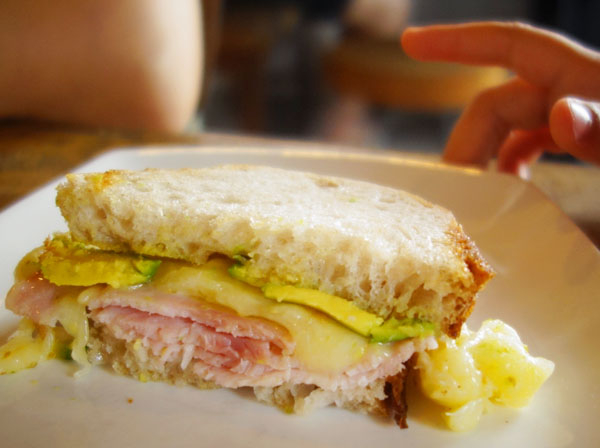 I found the Gashouse egg ($10) a little less exciting. The bread was a little too dry (it really needed some sort of hollandaise or creamy sauce to break through the dryness), though the baked egg in the middle was done well. The bacon jam served on the side was delicious!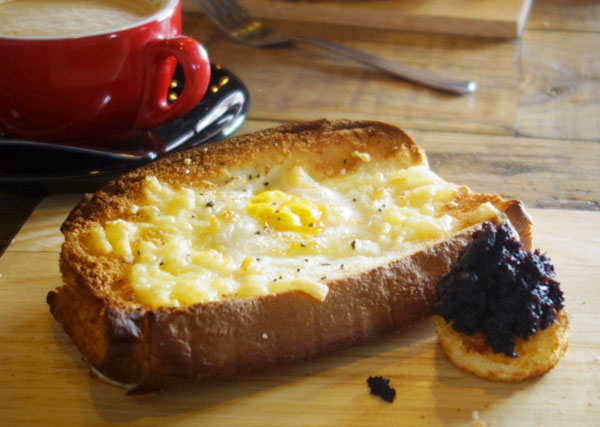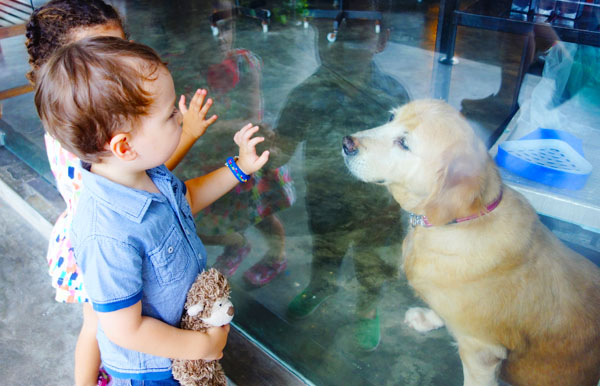 Last Bite: One Man Coffee no frills vibe and excellent coffee make it a great hang out for brunch. Kids get a complimentary babycino, which is absolutely tops in our book!

Highchairs: Yes
Easy access: Yes
Change tables: No
Kids' menu: No
One Man Coffee
215R Upper Thomson Road
Singapore 574349
Phone: 6456 1555
Prices: $$
Hours:
Mon: 9:00 am – 5:00 pm
Wed – Sun: 9:00 am – 5:00 pm