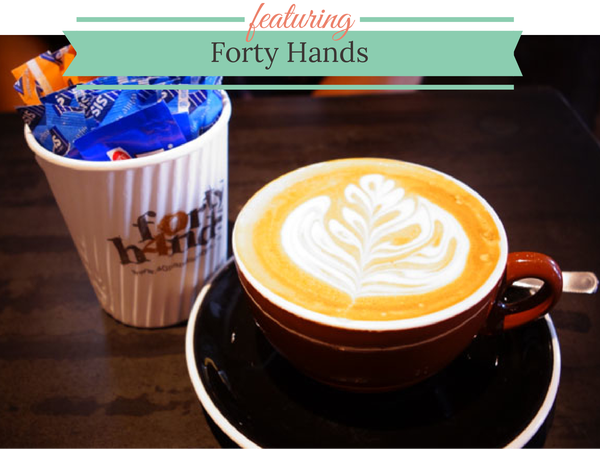 I'll be frank. I don't actually think Forty Hands is thaaaat kid-friendly a cafe. It's a typical hipster cafe, pretty cramped, and with lots of sharp table edges. However, I realise this cafe is 'hot' with… well, just about every coffee drinker out there, and I always see people with babies and young kids here. So I guess it somehow works!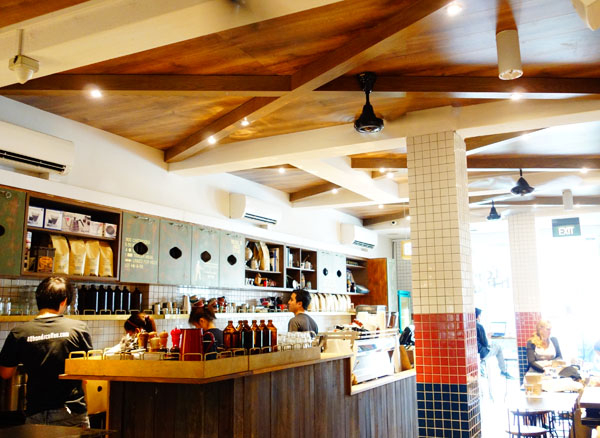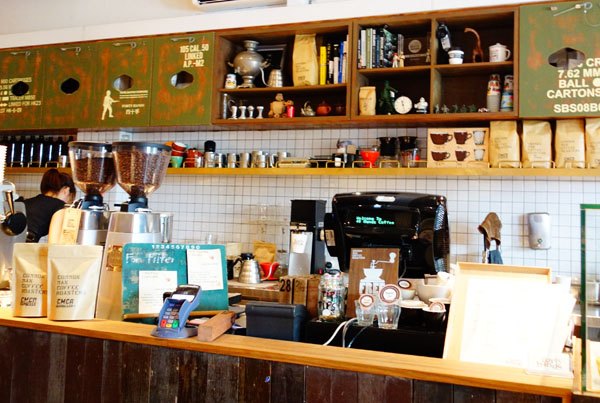 Their Latte ($5) is a serious work of art and, yes, is delightful. The beans are from Common Man Coffee Roasters and the flavour is full bodied with zero bitterness.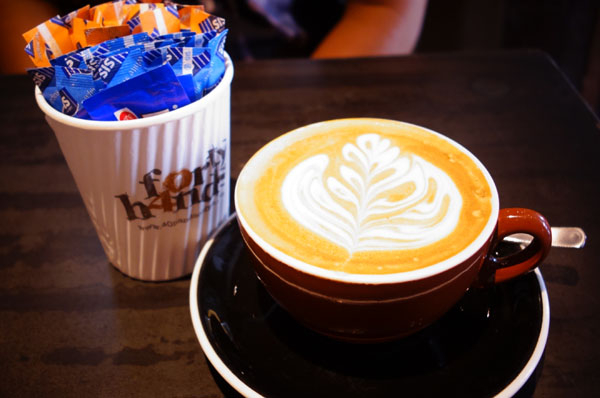 I was charmed by the cutely-named Ang Mo Classic Gourmet Dog – organic pork sausage, gherkins, melted cheese, mustard, red carrot ketchup ($13). This is an upscale version of the traditional hotdog. I was delighted with the artisan bun, which was fluffy and soft, with the right amount of 'give' with every bite. The sausage was fat and juicy, and not too overly salty. However, it was the relish that did it for me – it gave the whole hot dog a burst of flavour and made it well worth the money.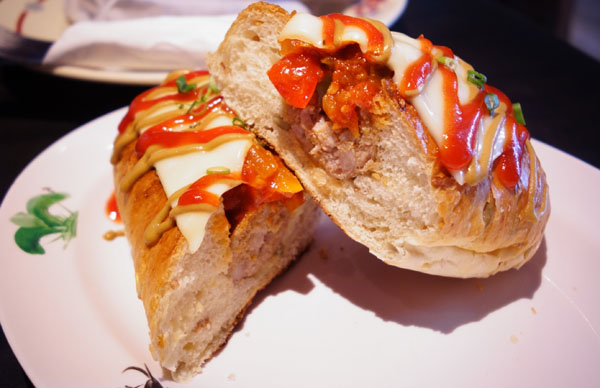 The Truffle mushroom toastie ($12.50) sounded pretty plain on the menu, and also arrived looking rather uneventful. That said, the mushrooms were beautifully cooked to juicy perfection, and with a bright burst of truffle. The toastie bread was thin and crisp, and paired well with the mushrooms and rocket leaves.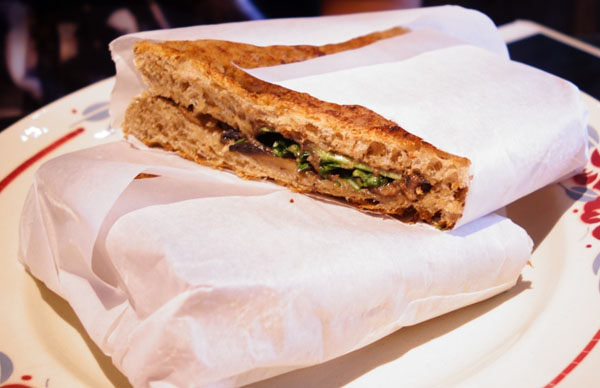 Last Bite: Forty Hands serve simple but delicious food, but it's their hot coffee that really stands out. We loved our latte art!
Highchairs: Yes
Easy access: Yes
Change tables: No
Kids' menu: No
Forty Hands
78 Yong Siak Street #01-12
Singapore 163078
Phone: 6225 8545
Prices: $$
Hours: Tue – Sun: 8:00 am – 7:00 pm