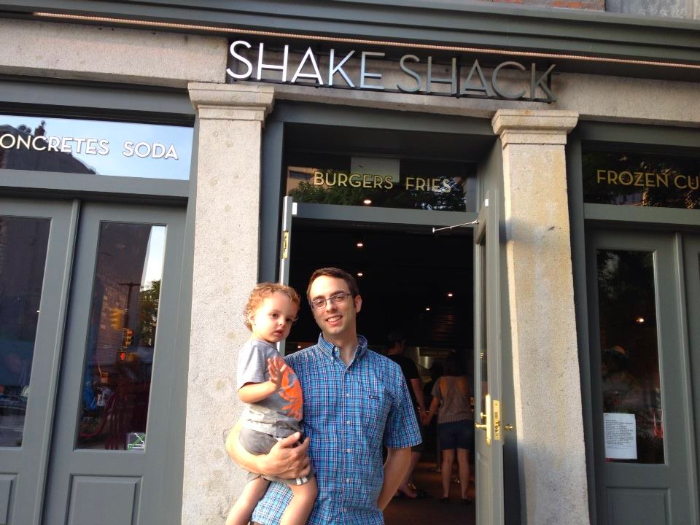 There's a new Shake Shack in town! Brooklynites rejoice, you can now grab a burger, fries, shake and concrete from the new DUMBO Shake Shack.
The newest Shake Shack opened today, featuring free wifi, a baby change table, and gorgeous handmade furniture by a local furniture maker (who is also a friend of ours!) Mark Jupiter. Look closely at the tables and lounge furniture – they're made from factory beams salvaged from old buildings in DUMBO.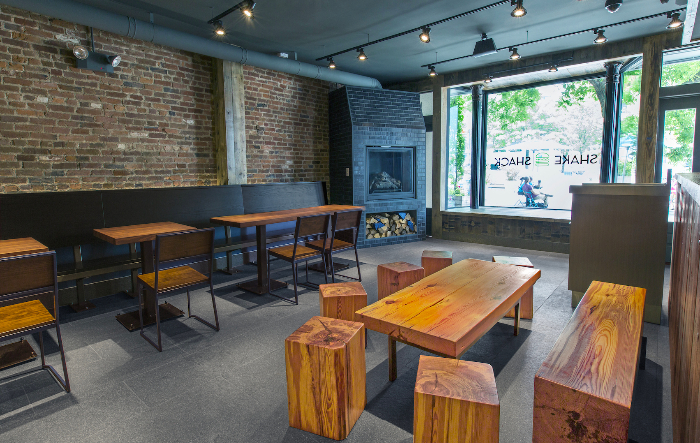 The menu features two new concretes specific to the DUMBO location:
The "Brooklyn Pie Oh My," which is made from a slice of Four & Twenty Blackbirds pie blended with vanilla frozen custard. We're told that the pie flavors will change, with the first one being strawberry-balsamic.
The "Caramel Carousel" concrete is based on nearby Jane's Carousel, and is made with vanilla frozen custard mixed with banana, sugar cone pieces, caramel sauce, and sea salt.
The DUMBO Shack has partnered with Badass Brooklyn Animal Rescue, a non-profit network of volunteers that rescues, rehabilitates and finds homes for adoptable dogs from high kill shelters in the rural south. Five percent of sales from the Caramel Carousel concrete supports Badass Brooklyn. Isn't that alone a reason to try the new concrete?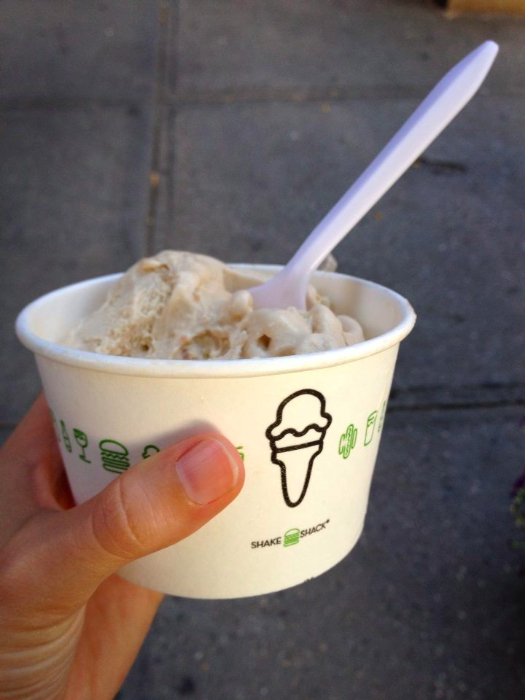 Thanks to Lindsey Turner for her pics of Shake Shack's opening day! Will you be going to the new location too?
Shake Shack
1 Old Fulton Street at the corner of Water Street
Dumbo New York
Get Directions