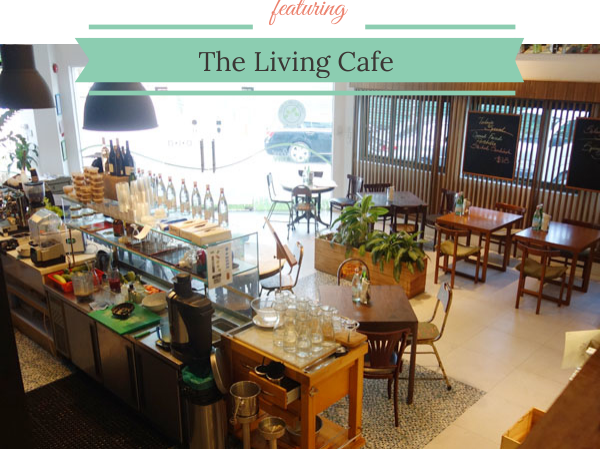 So I'm being really cheeky here….. because I didn't actually eat at this place! But, I wanted to share it with you if you're into the healthy-living and eating stuff.
The Living Cafe is all the rage among the healthy group – popular with expat mums and exercise fiends.
So what was I doing there? 
I was in the area because I wanted to check out the bike shop next door, as Hunter has outgrown his Y Velo balance bike and is ready for a proper 2-wheel bike. Considering Little Diner is also there – in all its truffle mac & cheese, fried chicken, and deep-fried oreos glory – I would never have considered popping into The Living Cafe. Except Little Diner was shut that day 😛
I was keen on just a coffee, so decided to pop in to check it out!
The cafe is lofty, airy, and gorgeous. I love how the sunlight streams in, making the cafe a relaxing place for a spot of lunch or a quiet coffee.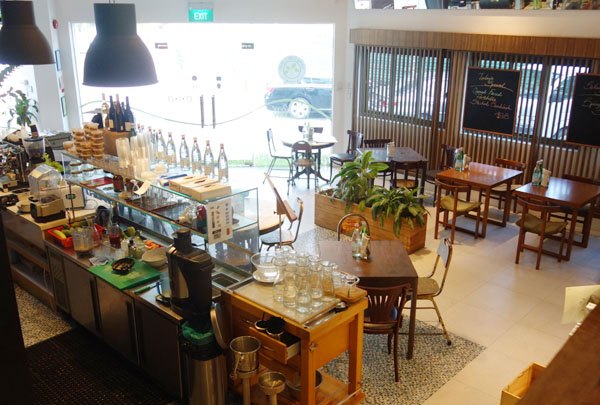 The dining area is downstairs, and the shop area is upstairs. The shop stocks Supplements, Superfoods, Herbals and Homeopathics. I told you this was a healthy place!!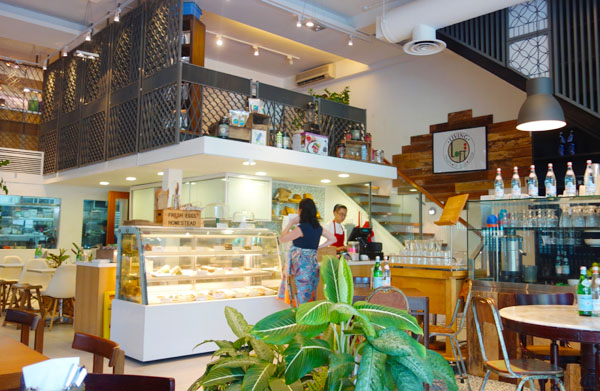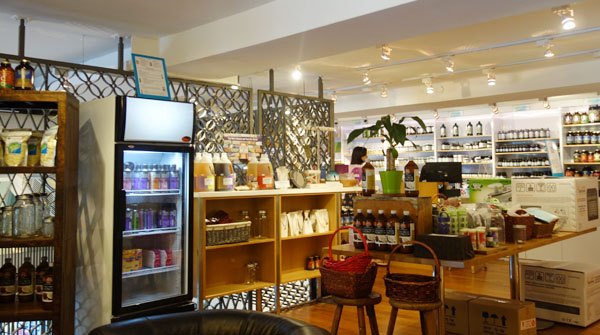 The downstairs dining area is pretty quiet on weekday afternoons, so you'll have most of the place to yourself. The spaciousness of the cafe is excellent if you have a stroller in tow.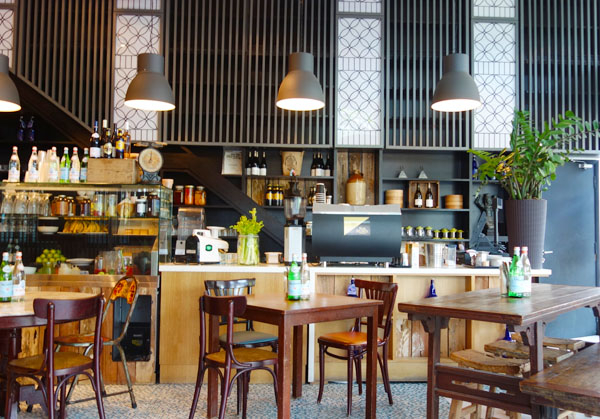 I'll be frank – the menu freaked me out. It's all about  healthy and raw food, which is all pretty foreign to me. My head spun a little when I read the menu, so I ended up ordering……………… nothing. I was just too overwhelmed!
The "TLC Cheese Burger" under the SIGNATURE RAW part of the menu looked so… odd.. that I was tempted to order it just to see what it would look and taste like 😛 Maybe I should go back and see!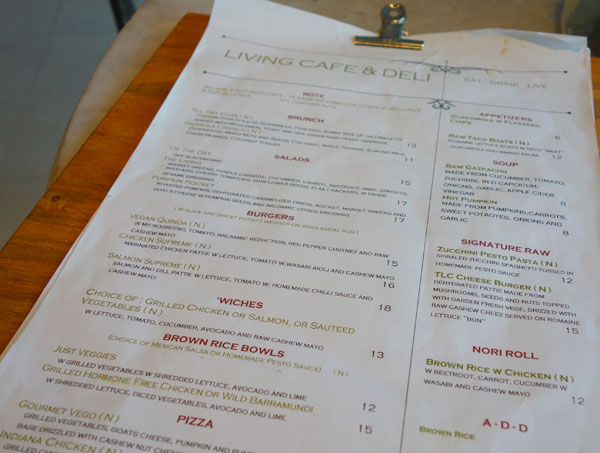 A whole array of desserts – all raw, no nuts, no dairy, etc etc. Bases of cheesecakes etc are all made of crushed nuts, chocolate isn't really chocolate, cheese isn't really cheese, etc etc. It was all pretty fascinating to read, but the cakes definitely looked different to the 'real' thing, so I was afraid of trying them!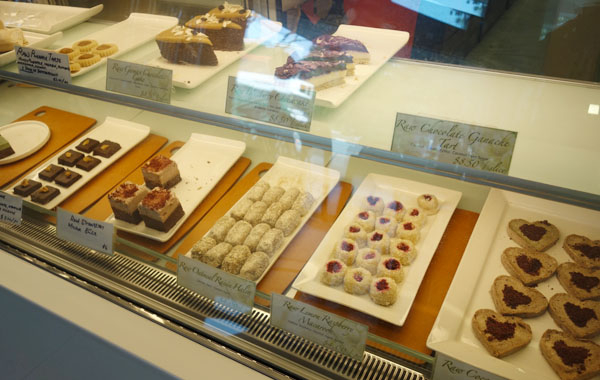 I ended up with a Soy Latte ($5). Actually, I'd just ordered a "Latte", but was told they don't have normal milk, "only soy or hazelnut".
What did it taste like?
Definitely not the same as a regular milk latte! It had a similar and lovely first impression, but ended on a bit of an odd/sour note after swallowing. I presume this is what a soy latte tastes like?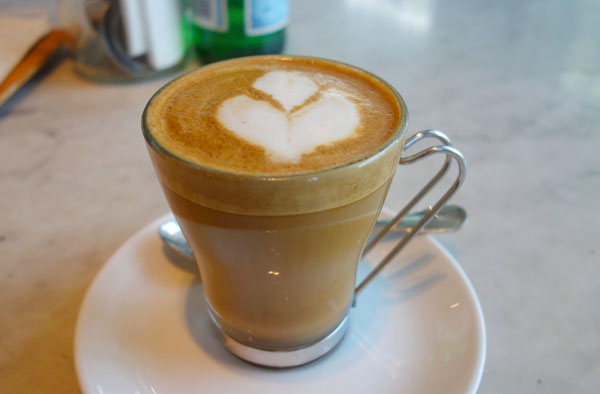 So I apologise again that this actually isn't an informative review about the food. But I still really wanted to write about this because I know many people out there want to eat healthy, and have an interest in seeing what raw food is all about. To their credit, The Living Cafe have an impressively extensive menu and get thumbs up for sticking to their morals.
I'm very tempted to go back and order a bunch of their food, to see how it all pans out 🙂

Last Bite: The Living Cafe is a beautifully decorated and sunlit cafe, boasting an impressive menu of raw and organic food, which will delight any healthy eater. Don't forget to check out their shop upstairs!

Highchairs: Yes
Easy access: Yes
Change tables: No
Kids' menu: No
The Living Cafe
779 Bukit Timah Road
Singapore 268759
Phone: 6762 8029
Prices: $$
Hours: Mon: 11:00 am – 7:00 pm, Tue – Fri: 11:00 am – 10:00 pm, Sat: 9:00 am – 10:00 pm, Sun: 9:00 am – 7:00 pm