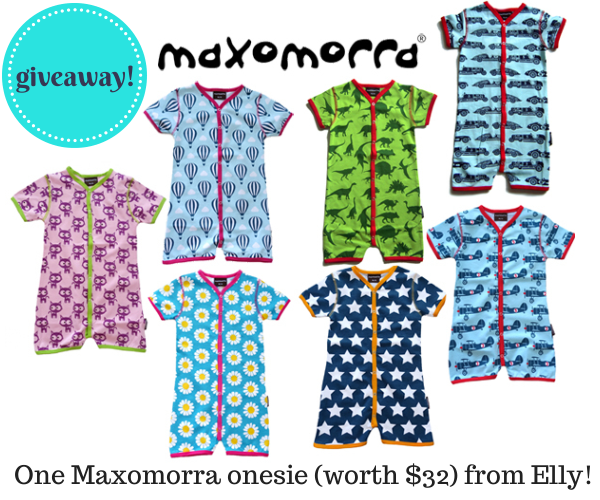 One of our favourite kids clothing boutiques, Elly, has just launched a whole range of Maxomorra goodies today!
Maxomorra hails from Sweden and features ridiculously cute patterened designs made from organically grown cotton. I was pretty overwhelmed when I popped into their store (Maxomorra is stocked both at Elly and their sister store Twelve, both located in Cluny Court), and was faced a whole rainbow of bright colours!
Pretty cute huh?!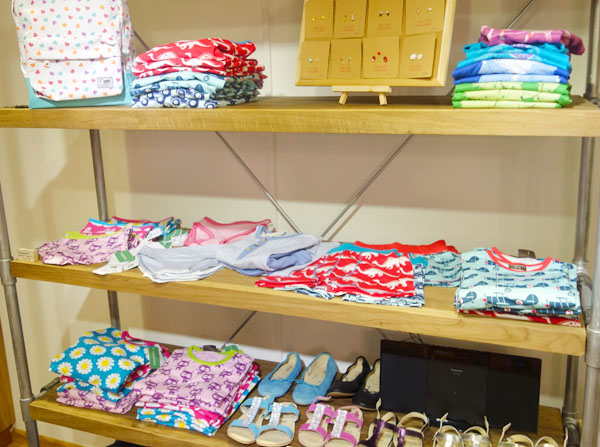 Elly are giving away one Maxomorra onesie (worth $32)!

a Brunch with my Baby giveaway


You can submit some of the entries more than once a day, so come back tomorrow to get more entries in the draw.

Giveaways will run from 14-20  Mar 2014 inclusive.
Winner's entry(s) will be verified according to the entry criteria(s).
Winner may select design and size of their choice from all available stock (sizes 50/56 (0 to 6 m), 62/68 (6 to 9 m), 74/80 (9 to 12 m), 86/92 (18 to 24 m)).

Elly are offering FREE shipping for any order over $80!
Use code:

BWMB

 

Code is valid until 20 March 2014 inclusive.
Valid on orders shipped to any address in Singapore.

Made of soft and durable organic cotton, the Maxomorra range features those onesies/rompers (above), as well as a LOT of other styles for babies and older kids (you'll have to go to the store to see them in-person, they're not online cos they're limited stock only!)
The clothes get softer after each wash-and-wear, yet the colours stay super vibrant. I suppose they must be very comfy to wear, because both my kids love being in them! No prizes for guessing that these Maxomorra tractor-print long pajamas are for Hunter, my vehicle-fanatic. He wigged out when he saw them.
I mean, reaaallllyyyy WIGGED OUT.
He was so excited to have not one, not two, but about twenty gazillion tractors all over him!! On the downside, now he keeps wanting to wear this particular set of pajamas every night, so they're getting kinda smelly……..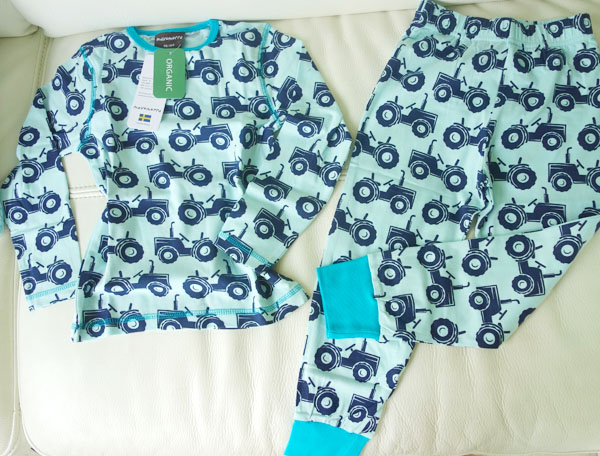 I tried to take nice photos of him, whilst eating breakfast, wearing his cute Maxomorra pajamas. These photos were as good as we got….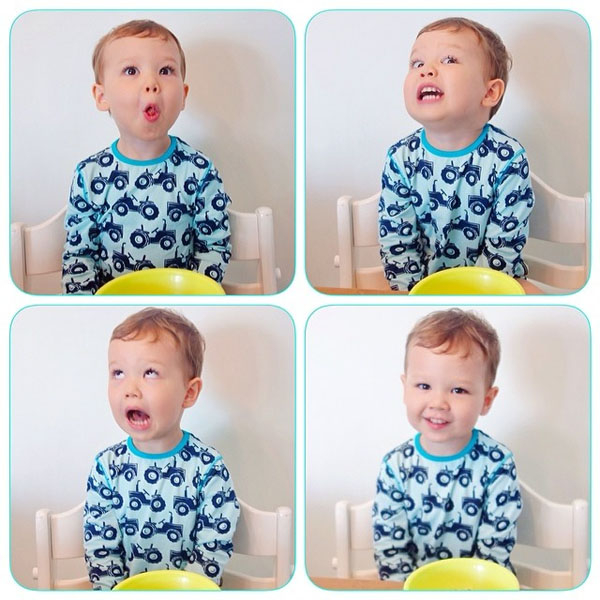 Carter loves his aeroplanes, so he got a Maxomorra aeroplane-print short pajamas. Personally, I reckon this style can be worn outdoors, and not just in bed – the tee looks super cute paired with jeans, and the shorts are so eye-catching paired with a plain top!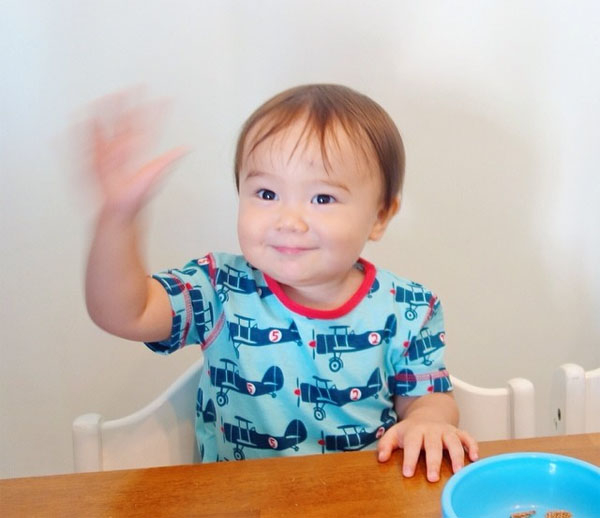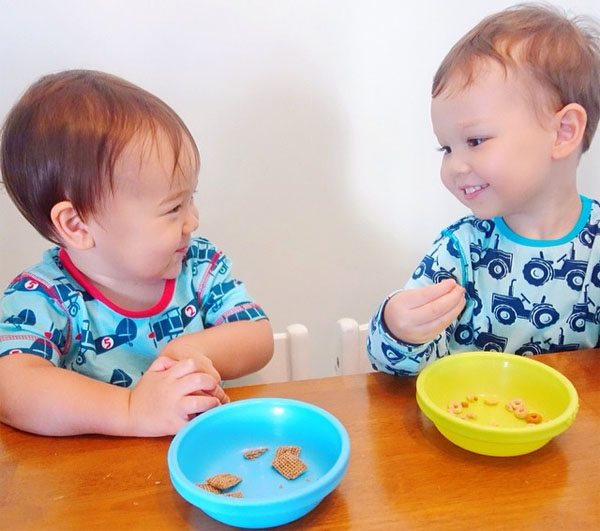 Both my kids are the same size in clothing, so here's Hunter rocking the same set outdoors – they were having a pajama party at his playschool. How cute?!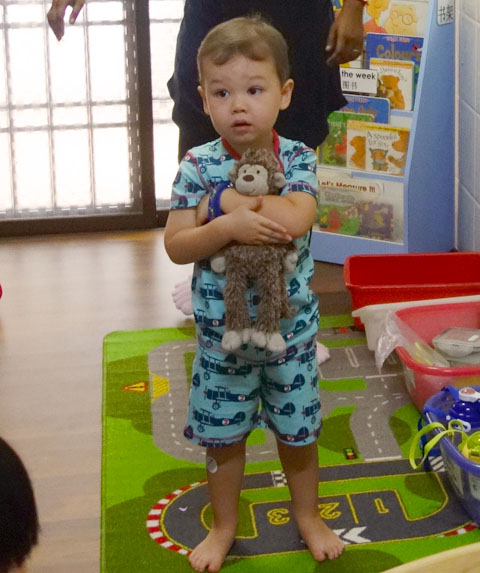 Maxomorra also do boxer shorts, that are excellent for popping on when you're at home. This is what Hunter wears when he's home – they're soft, comfy, and easy to pull down for when he needs to use the bathroom.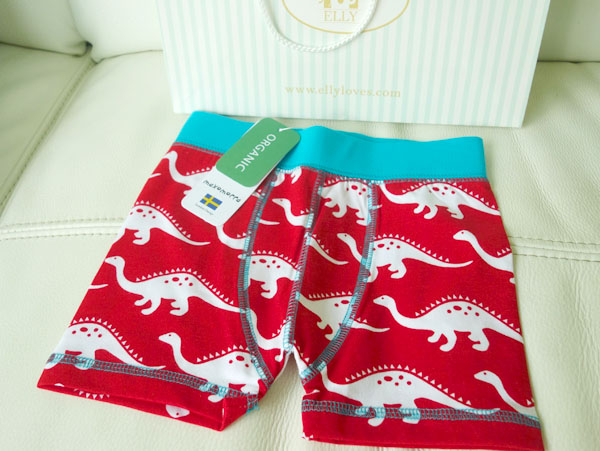 He actually really likes them specifically because of the dinosaur print. He has a pair of dinosaur boots, so he pairs them together and stomps all over the place, roaring very scarily!
He calls himself the HUNTERSAURUS.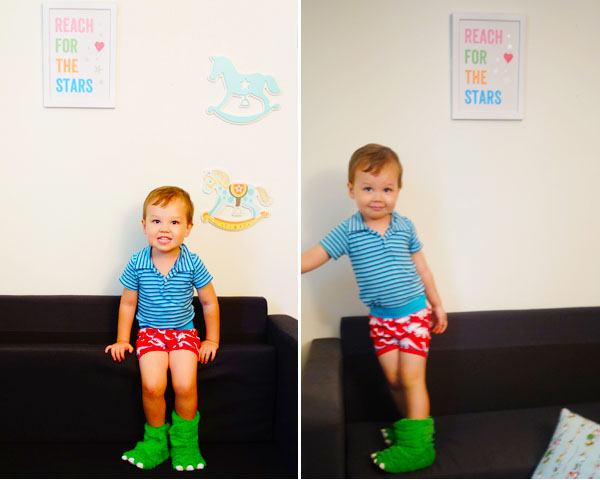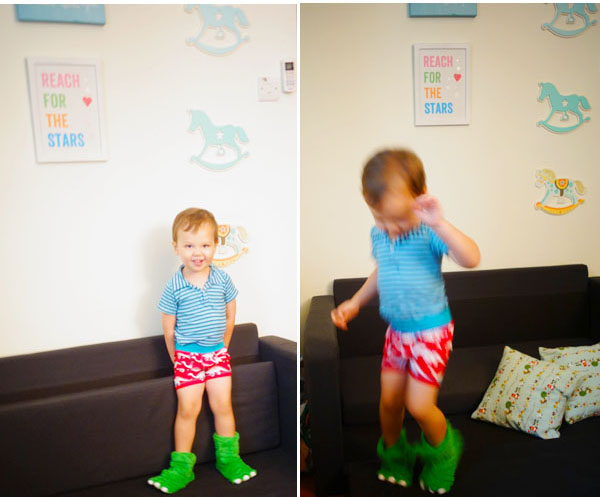 There are also Maxomorra bodysuits ($28), briefs ($16) and girls hipsters ($9) in the store. I love the Daisy print for girls! Though, a little birdie told me that the Cats print is the most popular..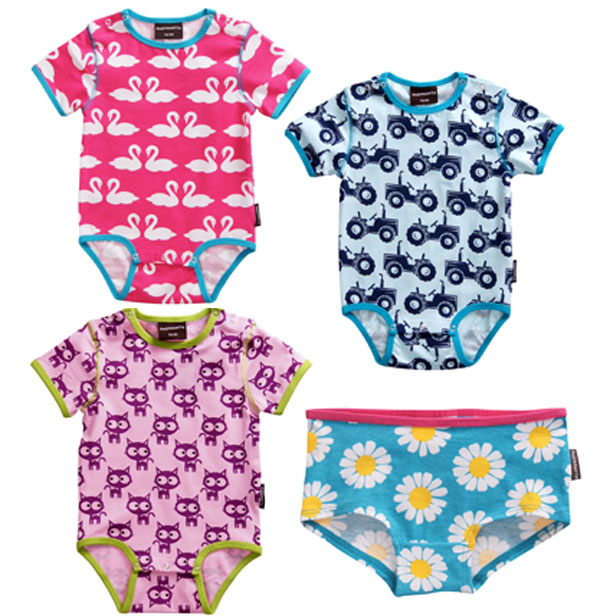 A lot of the Maxomorra stock is running low at Elly, because they only received one batch of it. So pop on down (or contact them to reserve what you want) to their store at Cluny Court quickly, if you don't see what you want online.
Thanks Elly!