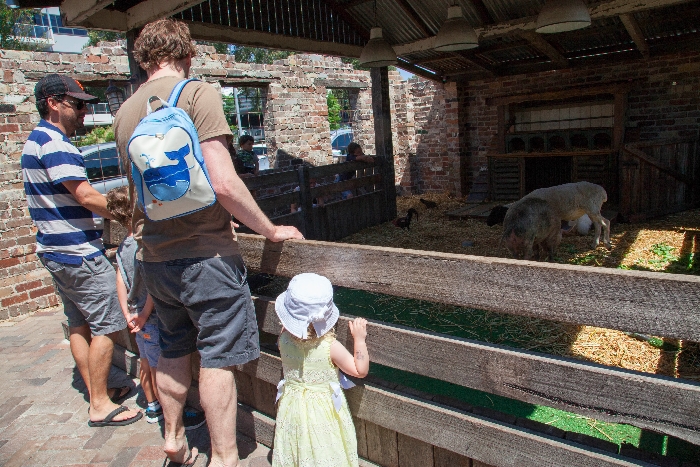 For a long time, whispers about an inner city cafe with a pet pig had been reaching my ears (and clogging up my Facebook stream), even while I was living in New York. On my return to the homeland, the first place I was dying to check out for breakfast was The Grounds of Alexandra. This family-owned and operated cafe was built within an old pie factory from the 1900s, retaining the rustic charm while serving up speciality coffee and wholesome food. The Grounds opens up into a garden filled with heirloom vegetables and herbs, which are picked every morning and used throughout the day in the cafe.  Be sure to plan your visit for the first weekend of the month, when The Grounds hosts a market filled with fresh produce and other goods.
A big draw for The Grounds is its star, Kevin Bacon. The pig. This Kevin Bacon resides in a little petting zoo for kids, along with chickens and a sheep. He made headlines last year when he was pignapped (along with Bradley the lamb), turning up at an animal sanctuary in Victoria. Luckily for us, Kevin is fully recovered from his ordeal, and is back, along with Bradley, at The Grounds.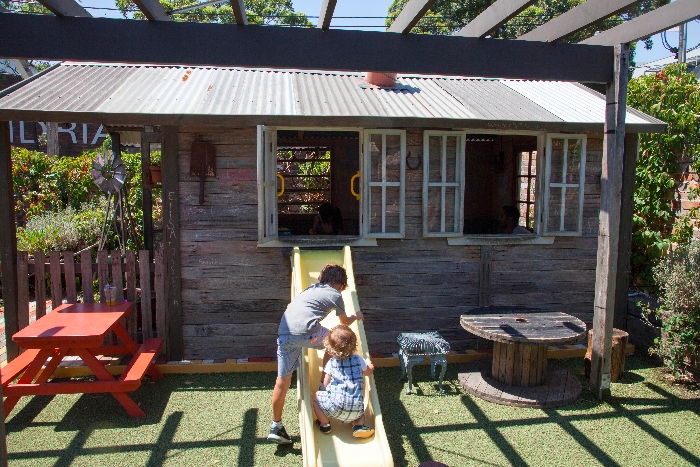 The Grounds also features a little playhouse or kids, fenced in (yay!), with a slide and little climbing wall. Considering the wait time for a table, this playhouse and the animals are saviours for parents of itchy-footed toddlers.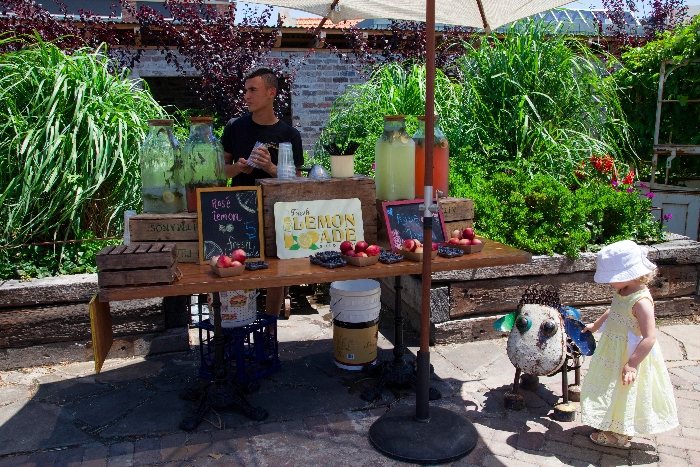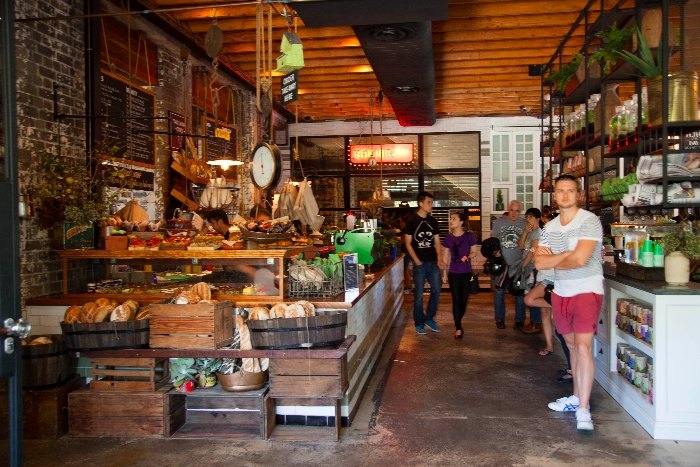 Our party included one small toddler, one medium toddler and one preschooler — and The Grounds had something to suit everyone. A cute kids' menu suited the preschooler (who ordered the burger and fries), hot chips and a kid-sized smoothie for the toddlers (the soothie came in a jar shaped like a bear. The cuteness!!). The adults ordered the Avocado Smash (with poached eggs), Asparagus and Herb Frittata and Salmon with Quinoa. I didn't note down the exact names of the dishes and prices, and then sadly realised they weren't listed on their site (d'oh!!). The food was all absolutely delicious, from the smoothie and hot chips, to the famous Avocado Smash.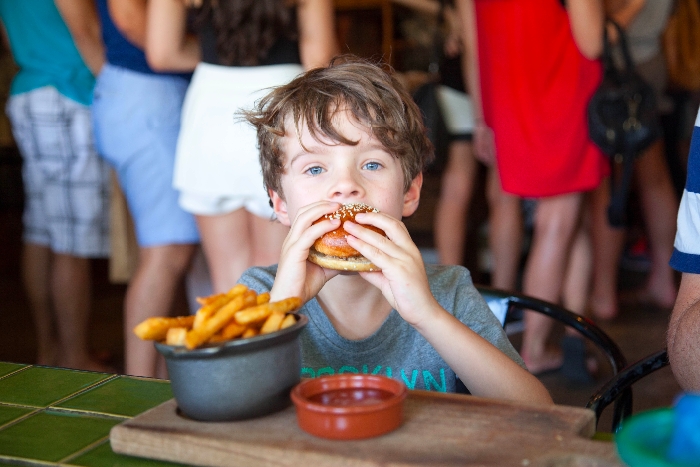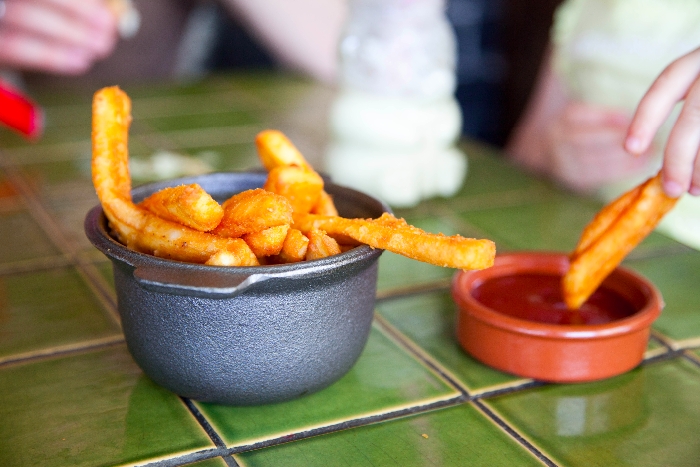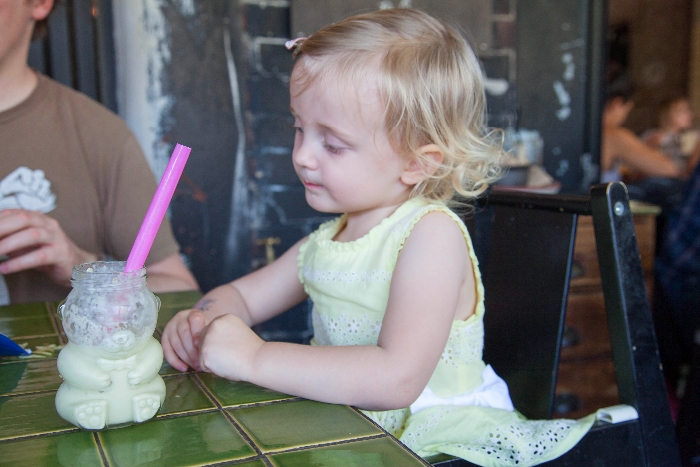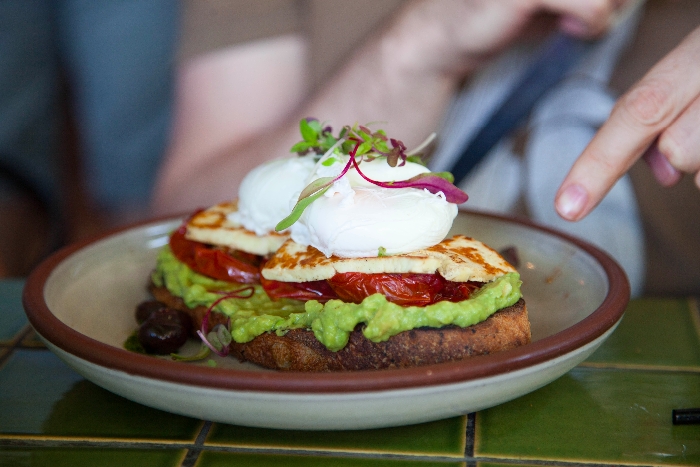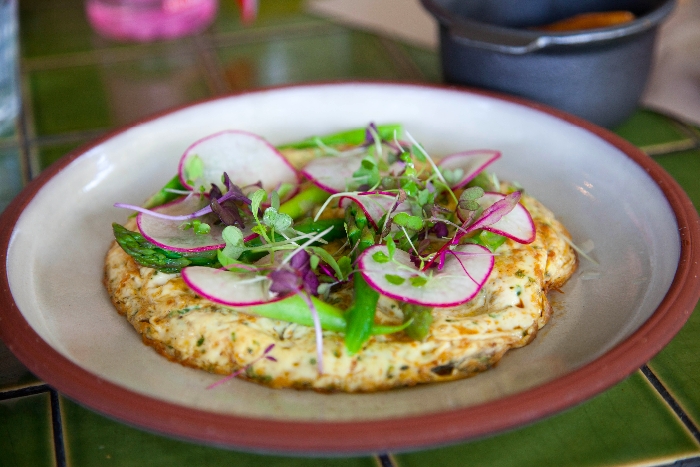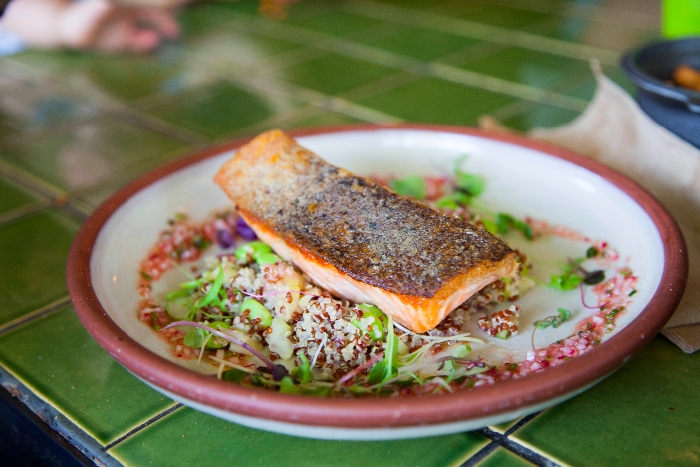 After our meal, we spotted a gelato stand in the cafe grounds, and ordered a scoop of Pavlova Gelato ($4). It was so good we went back for seconds.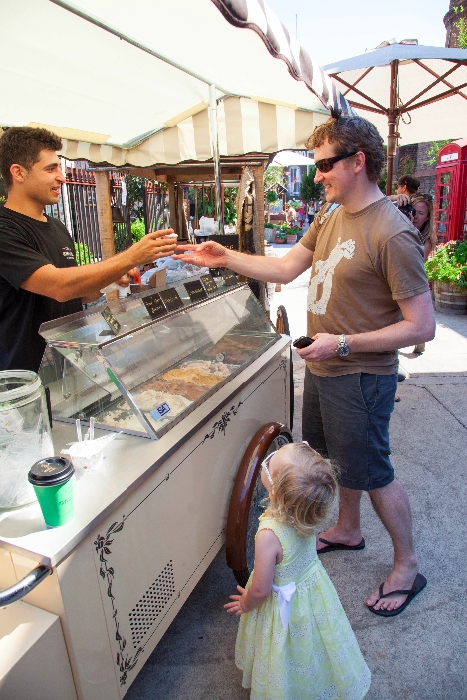 The kids were all going a little nuts after having to sit down for lunch, so we drove down the road to the playground at Sydney Park. The playground is huge, and has great features for kids aged toddler and up, including the rope bridge below, huge slides, swings and a giant sandpit.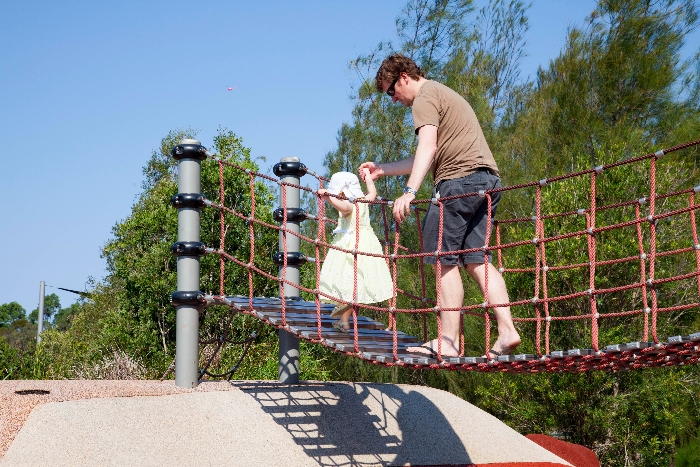 Last Bite: Delicious food, fun for the kids, and a nearby park. A perfect score.
Highchairs: Yes.
Stroller storage: Yes.
Easy access: Yes.
Change tables: No.
Kids' menu: Yes.
The Grounds of Alexandria
Building 7A/2 Huntley St,
Alexandria NSW 2015
Phone: 02 9699 2225
Hours: Mon-Fri 7am-4pm, Sat & Sun 7:30am-4pm
Get Directions
Sydney Park
Barwon Park Road
St Peters, NSW, 2044
Entrance to the car park is off the Princes Highway, just after the turnoff to Sydney Park Road (just after the big chimney stacks)