To borrow a phrase from our Kiwi neighbours, the Three Williams café in Redfern is sweet as. Why you, ask? Well, for starters, anyone who gets excited by good grub will appreciate the good quality offerings on serve and the cool, exposed-brick venue. And anyone with kids will appreciate the large interior and dedicated kids' area. That combination, my friends, is why Three Williams is sweet as. On its second weekend in existence, we decided to try it out for breakfast.
The first thing we noticed was how large Three Williams is: even parents with prams the size of small homes will be able to find an out-of-the-way place to park the mothership. Another luxury not commonly found in Eastern Suburb dining establishments is that the tables are spaced out so that you don't feel like you're sitting in the person's lap at the next table.
Next we noticed Willy's corner, a large, on-the-wall chalkboard that just beckons kids to it. It took Baby Lukas all of two seconds to gravitate towards it and paint a few artistic strokes. It took him just a few more to start eating the chalk (sorry, Three Williams).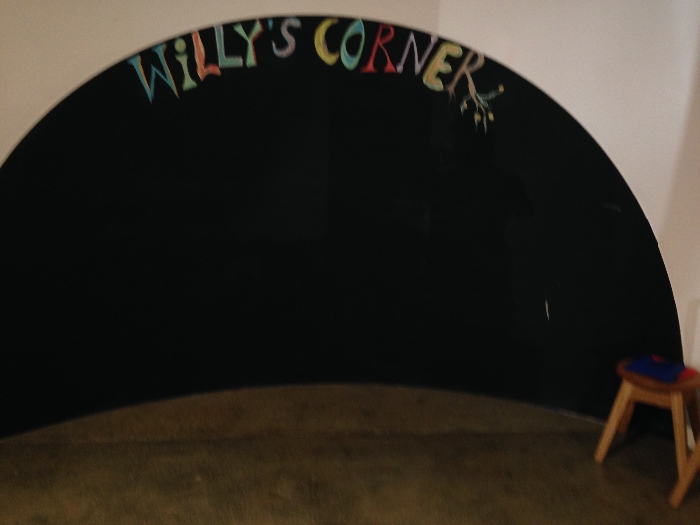 So impressed were we with the kid-friendly fit-out, that by the time our food came around we felt like that was icing on the cake. I had the Scrambled Eggs on Toast ($10) with Avocado ($3) and a cheeky side of bacon ($4). Lorin ordered the Crunchy Brioche French Toast with Roasted Pecans and Maple ($14), which would please even the most discerning French-toastie. Surprisingly crunchy and sweet, it was a total hit with everyone, including Baby Lukas.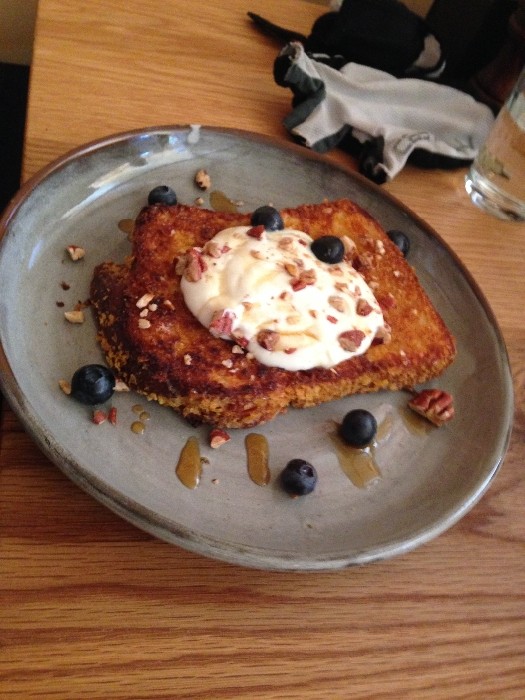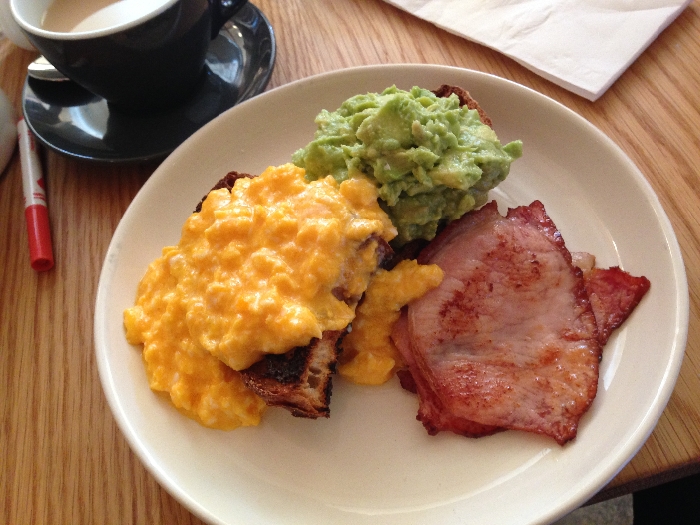 Last bite: If you're looking for a kid-friendly place with great food, look no further than Three Williams. It may be a new establishment, but it's one to add to the rotation. And do it quickly – it won't be long before there's a line for this place!
Highchairs: Yes.
Stroller storage: Heaps.
Easy access: Yes.
Change tables: Yes.
Kids' menu: Yes.  Ask for it, it's lots of fun!
Three Williams
613a Elizabeth Street, Redfern, 2016
Phone: (02) 9698 1111
Prices: $$
Hours: Mon-Sun 7am-3pm
Get Directions