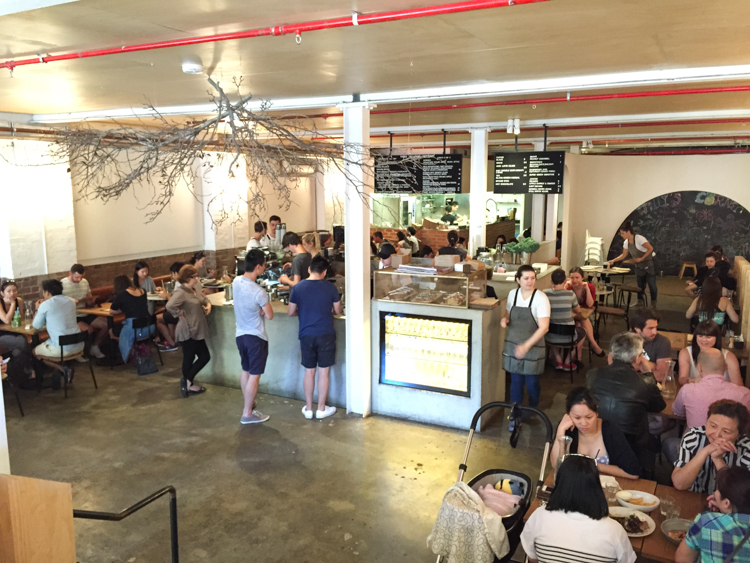 Around the food bloggers sphere, there have been rumblings for a while about the new Redfern favourite cafe, Three Williams. We biked over to give it a shot one day and, as we were dismounting and about to chain up our bikes, the hostess comes out and asks us if we're planning to dine with them today. When we reply that yes, we are, she asks if we'd like to bring our bikes inside so we don't have to bother with chaining them up. Ummm, yes, please?!
The same lovely hostess shows us to a table that is right by the giant chalkboard and carpeted area very thoughtfully created with parents and little kids in mind. With extremely friendly and helpful staff and plenty of room for strollers (plus a giant ramp to get them down into the dining area), it's no surprise that this cafe is not just a favourite with foodies, it's also a hit with local families.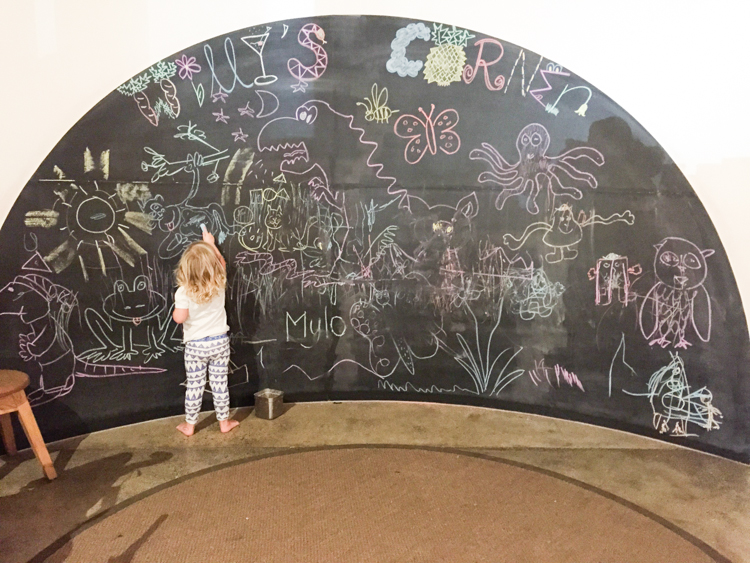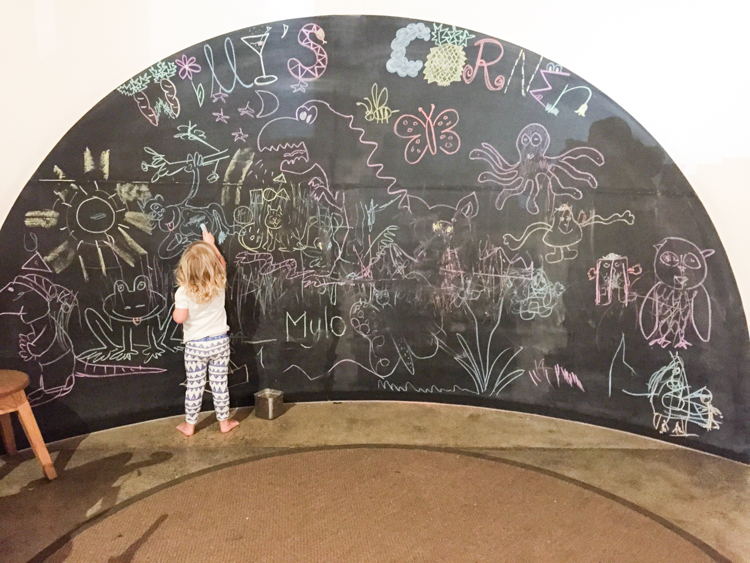 Since leaving the US I've been desperate for a good iced tea. Hooray for Three Williams who served up a delicious black iced tea naturally infused with apply and orange ($5).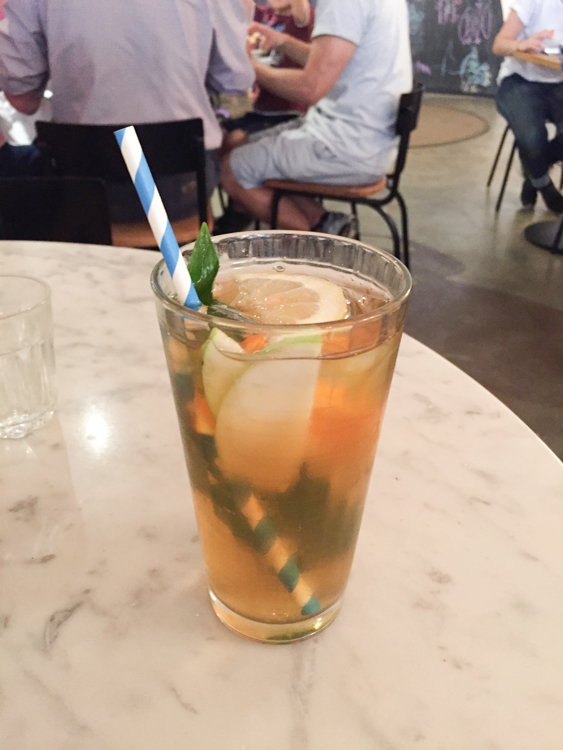 Our lunch orders came quickly: Eggs on Toast, $11, with smashed avocado, $4, feta, $3, and roast tomato, $3, Corn Fritters, $18, with a poached egg, $3, Chips, $7, Kids' Apple Juice, $3.50.
I didn't realise that the avocado would come with raw onion in it, and when I was removing it from my dish, our waitperson noticed, asked immediately if anything was wrong, and then offered to have a fresh one made for me. I declined since the amount of food I ordered was insane, and my husband wanted the avocado with onion, and instead was quickly brought fresh toast.
The food was all delicious. Perfect eggs, creamy feta, crispy chips. I could absolutely see why my Facebook page is full of people raving about their love of Three Williams.
What really made Three Williams stand out for me was the amazing service. I've rarely had such an above and beyond experience at a cafe, as well as feeling so welcome with my high energy toddler. I can't recommend this cafe highly enough. We will be back regularly to our nee neighbourhood favourite.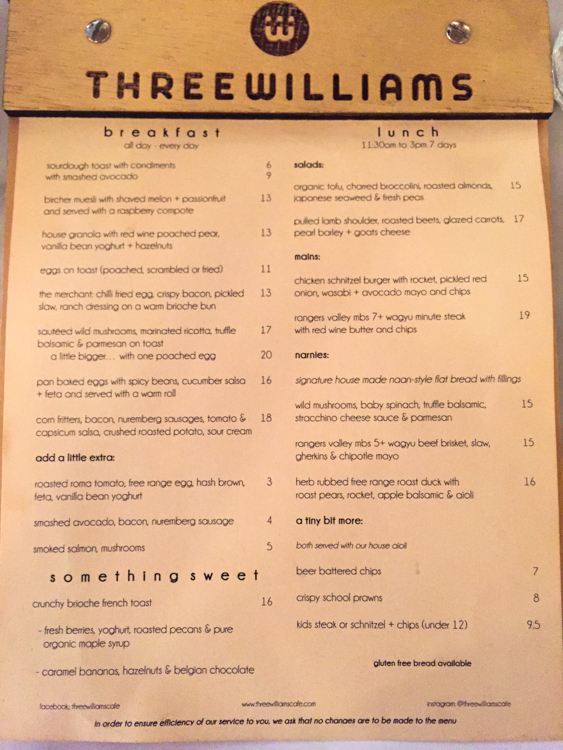 Highchairs: Yes.
Stroller storage: No.
Easy access: Yes.
Change tables: No.
Kids' menu: Not exactly, but a lot of the food is suitable for kids.
Three Williams
613a Elizabeth St,
Redfern NSW 2016
Ph: (02) 9698 1111
Prices: $$
Hours: Daily, 7am-4pm
Get Directions