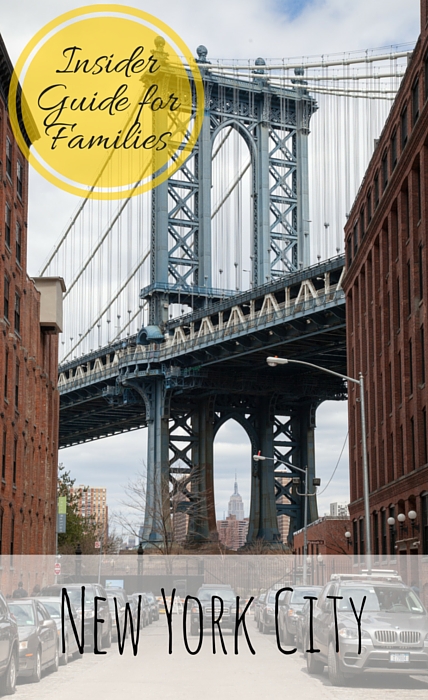 Not long ago, a friend of mine was visiting New York with her two young kids and asked for advice on where they should go on their trip. I quickly wrote what ended up being a bit of an epic email about my favourite places in New York City for young families.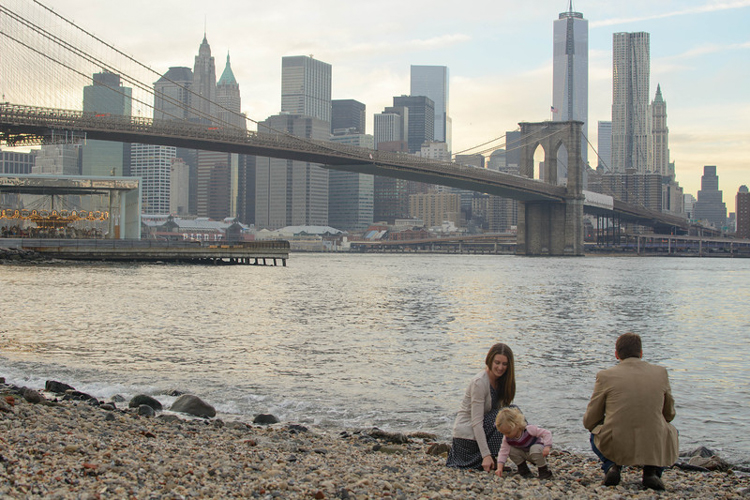 After more friends started asking for the same advice, I thought it was time I turned into into a more useful blog post, which is what you'll find below: my top tips on places to take young kids for an awesome time in New York City. Note: this is not an exhaustive list, it's just the things our family enjoyed the most during our time in New York City.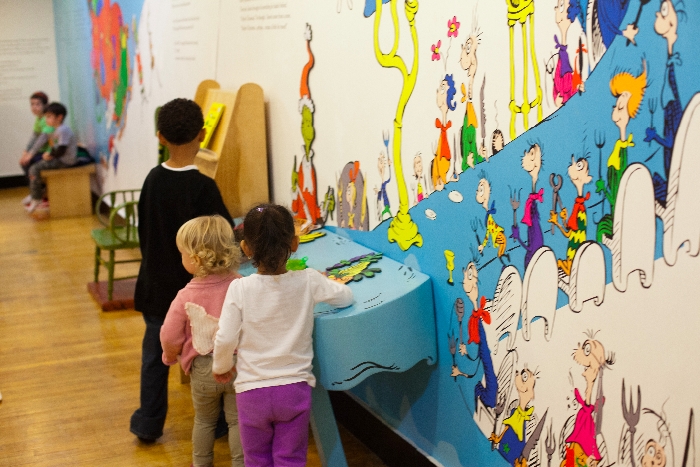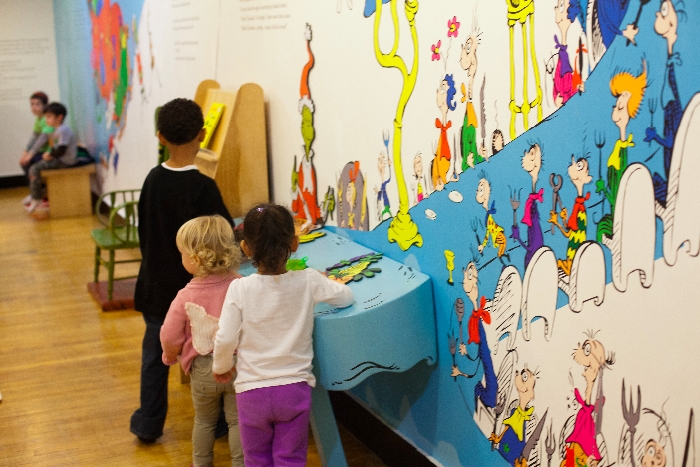 Children's Museum of Manhattan
Located on the Upper West Side, the Children's Museum has several levels of interactive exhibits for kids of all ages. Cafe Lalo, right across the street, was in the movie You've Got Mail and does an amazing frozen yoghurt with fresh berries.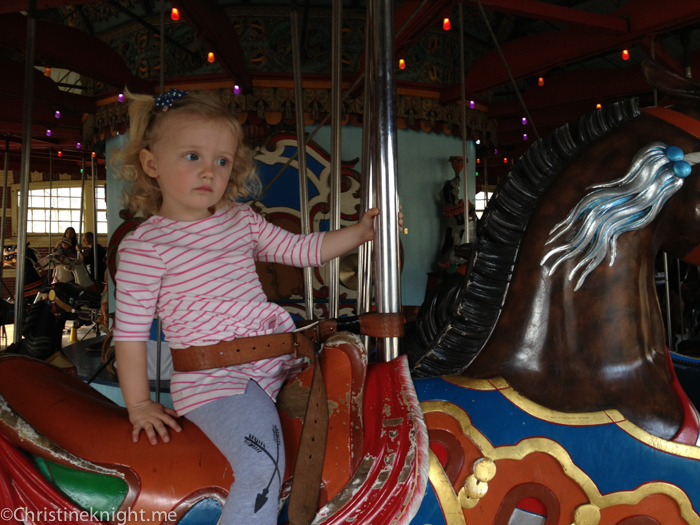 Central Park Carousel
It's a bit pricier than the other carousels at $3 a ride for kids and adults accompanying them, but all horses go up and down and super fast.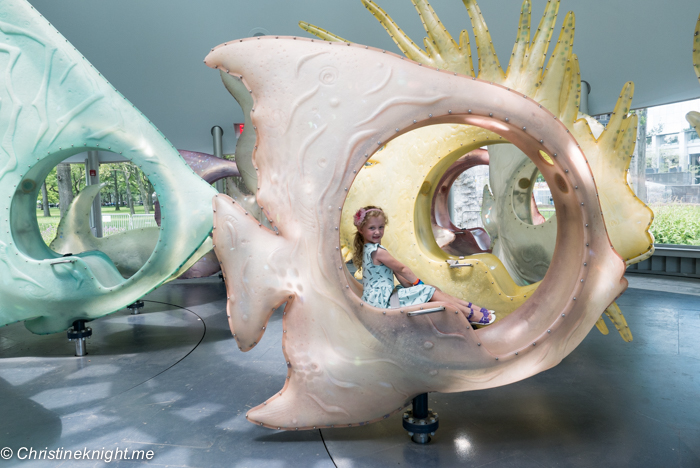 SeaGlass Carousel
Take a magical underwater spin on the SeaGlass Carousel – a fish-themed carousel in Battery Park at the southern tip of Manhattan Island in New York City that opened in August 2015. More info here.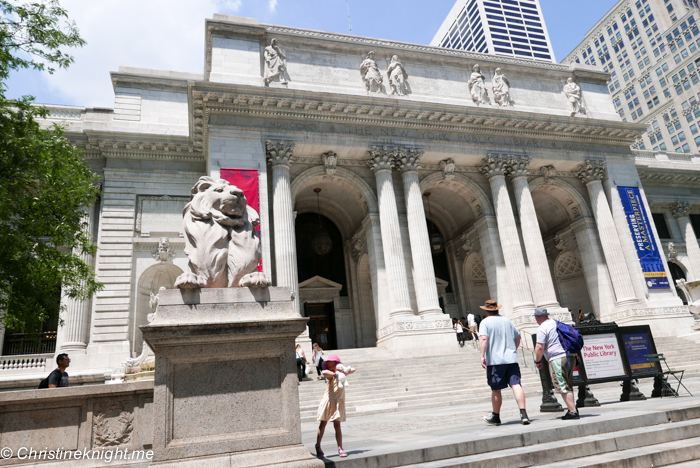 New York Public Library
It's free to enter this iconic library – with nearly 53 million items, the New York Public Library is the second largest public library in the United States, and fourth largest in the world. It has a great children's section downstairs. Get more info here.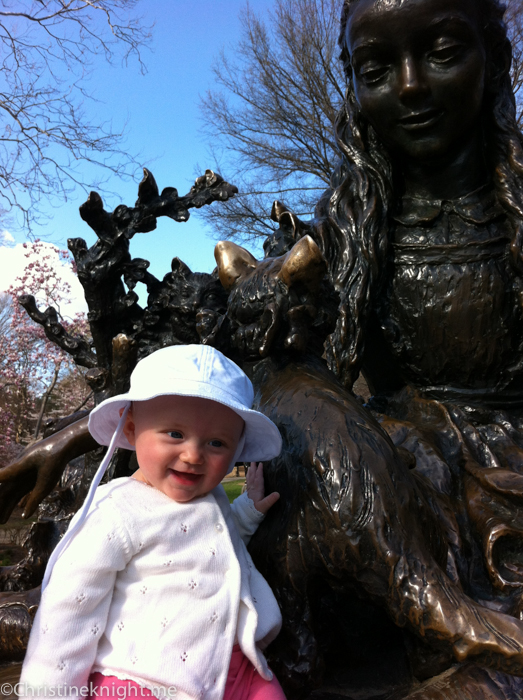 Central Park Conservatory Water
This is the pond where you can rent little remote control sailboats boats that you've seen in movies, and then climb all over the nearby Alice In Wonderland statue.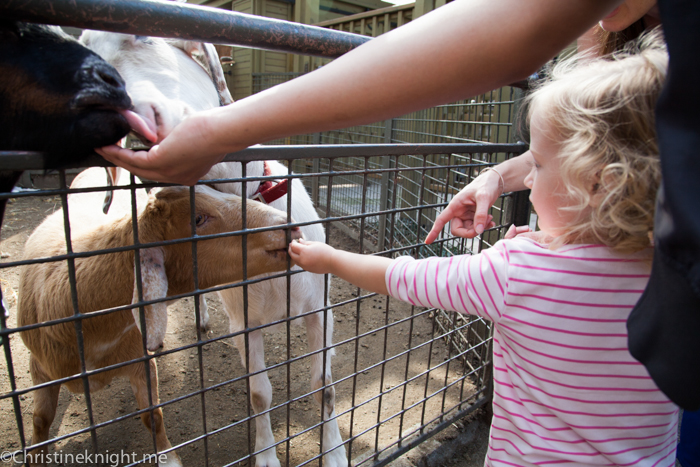 Central Park Zoo
In the main part of the zoo, kids love watching the seals and penguins. The attached Tisch Children's Zoo is where you can feed animals. There's also an Imax theatre if it's a hot/cold day. Kids will also love the Delacorte Music Clock, near the children's zoo, which plays music every half hour from 8am until 5pm daily. It plays a total of 44 songs that change with the season.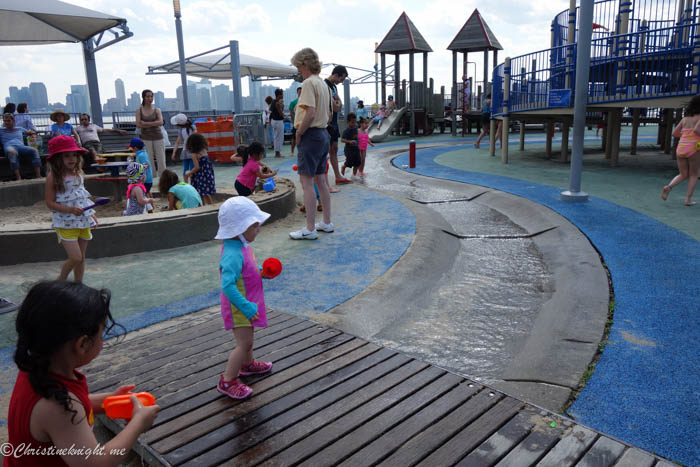 Splash Parks
There are splash parks all over the city in summer, so if you're visiting then, bring lots of sunscreen as there are very few playgrounds with shade. Also pack shoes that the kids can run in the water in (like crocs).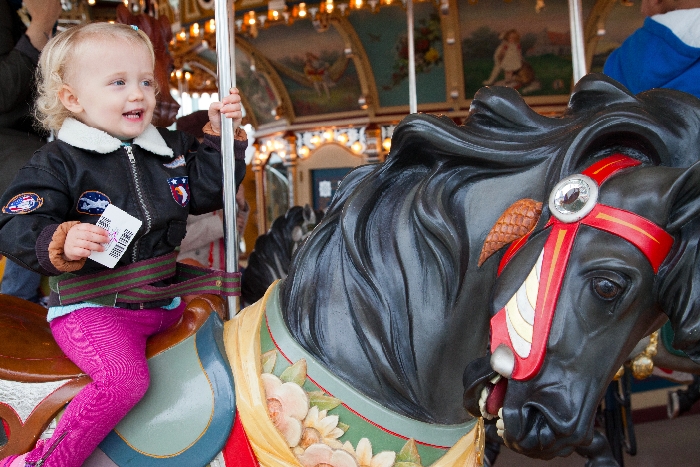 Brooklyn Day Trip
I used to live in Brooklyn and absolutely loved it. I recommend walking across the Brooklyn Bridge into DUMBO and Jane's Carousel on the other side. There is also nearby: Jacques Torres chocolates, One Girl Cookie (they make amazing layer cake and cupcakes), Almondine (famous for croissants and fruit tarts), pizza! (Juliana's is the best of them all), Superfine (a bar that is super kid-friendly, has a pool table and also makes amazing cocktails). Also the playgrounds: there is a huge one right under the Manhattan Bridge with a pirate ship in it. On the other side of the carousel is a toddler-sized playground, as well as lots of parklands for playing and kicking around a ball.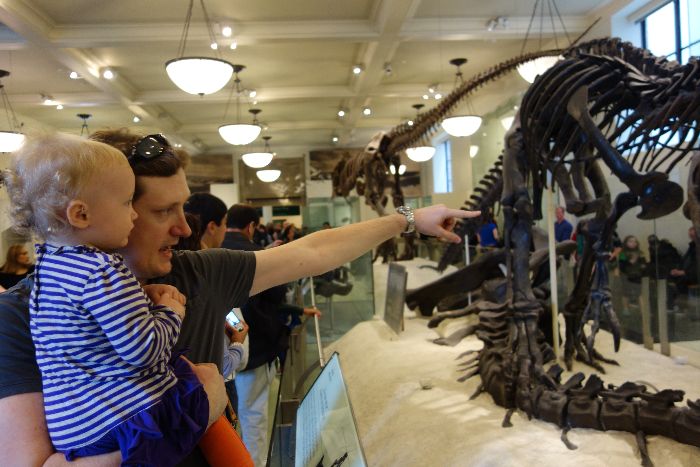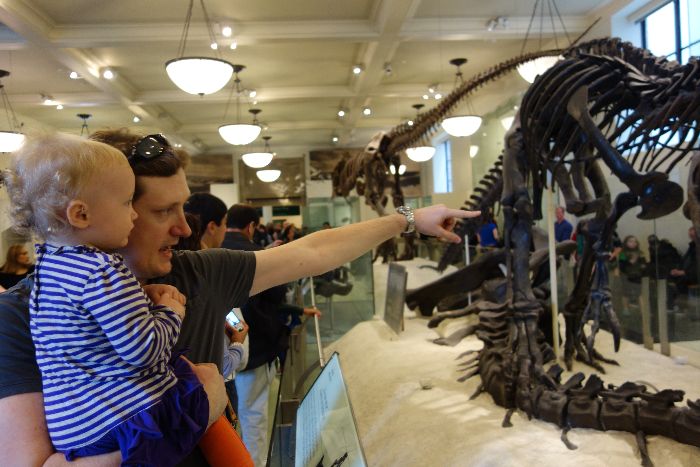 American Museum Of Natural History
Dinosaurs, dinosaurs and more dinosaurs. It's also a great place for hot/cold days to let kids run free.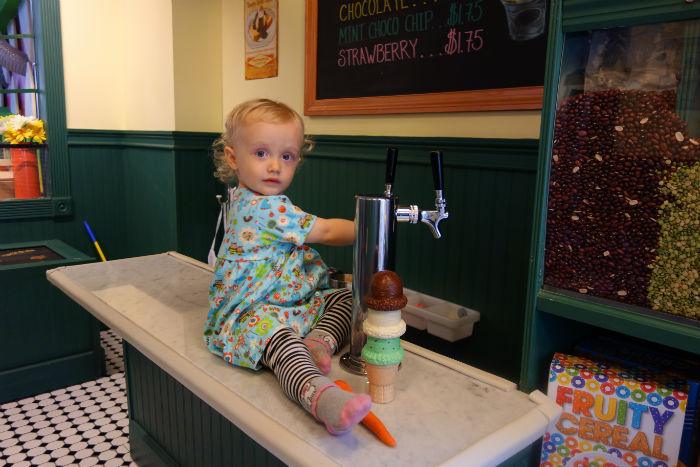 Indoor Play Spaces
If it's too hot or cold to play outside, you'll need to check out one of these indoor play spaces.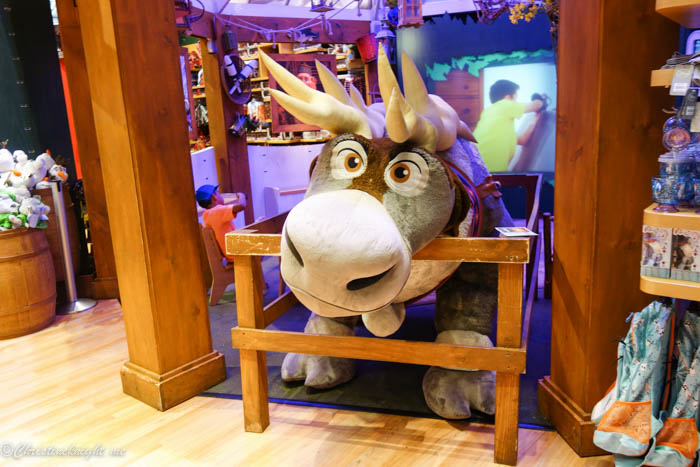 Toy Stores
New York has some of the best toy stores possibly in the world. While it has some gorgeous boutiques scattered all over the city (I particularly love Piccolini in SoHo), the biggies you'll want to visit include: the Disney Store (which has a great little area upstairs for colouring in and watching Disney film shorts) and American Girl Place (girls can dine with their dolls in the cafe or take their doll to the hair salon).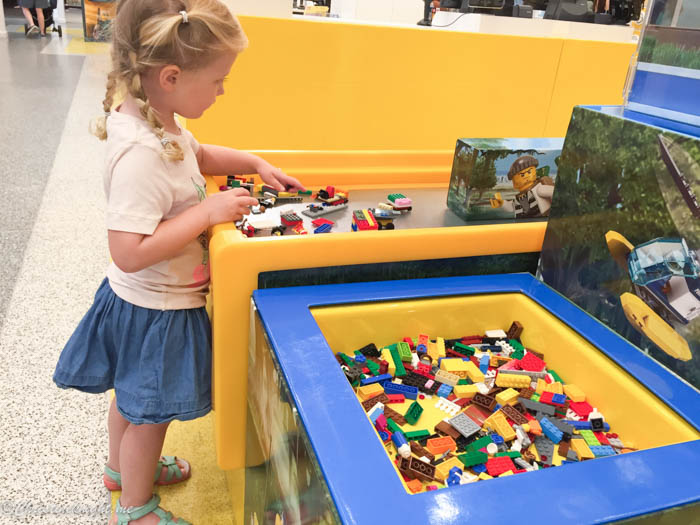 If you have a Lego lover, there's a big new Lego flagship store in the Flatiron district to see, or you can visit the famous one at the Rockefeller Center.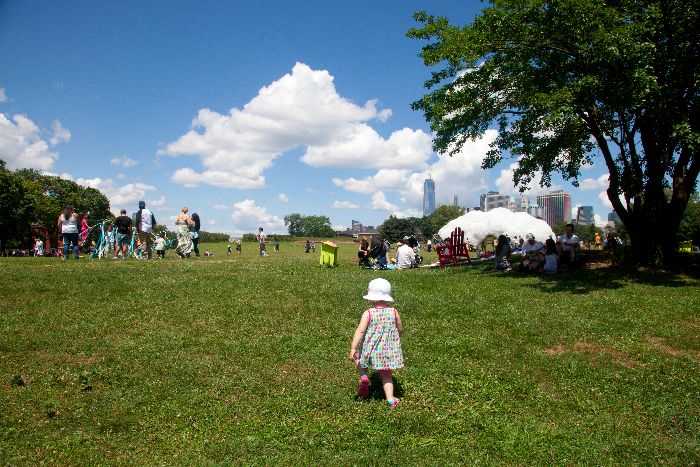 Governor's Island
A fun day trip during summer: catch the ferry and spend the day. Get food from the food trucks, bring a ball to kick around, lounge in the giant hammocks. They have a lot of events so look on their site for anything fun happening.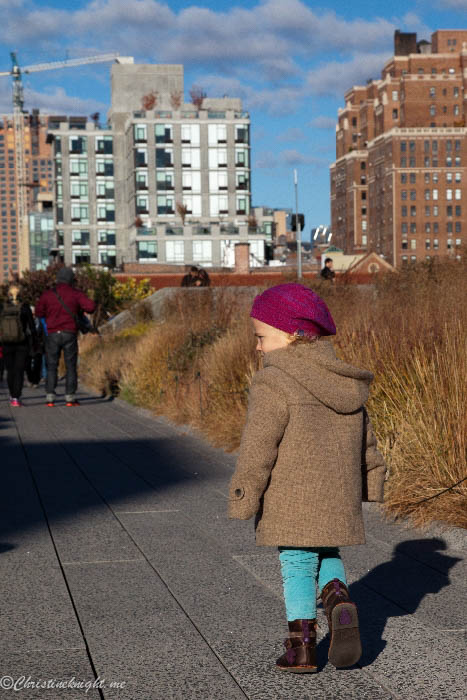 Chelsea High Line
Little kids can run wild up on the elevated platform while you admire the view below. Grab lunch from Chelsea Market nearby, and take toddlers to the nearby Chelsea Piers if you need an indoor play space on a bad weather day.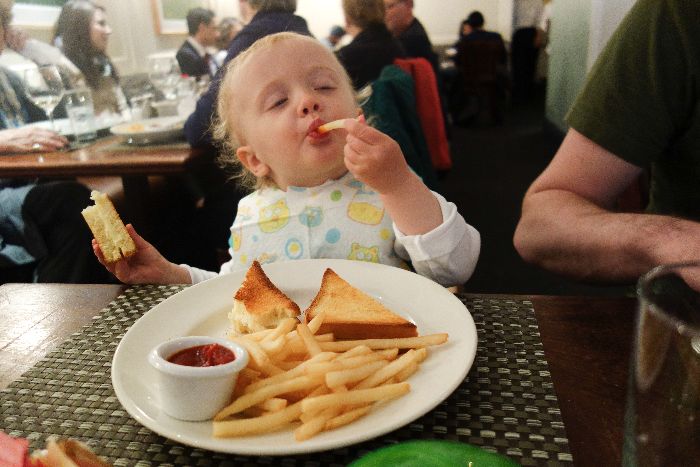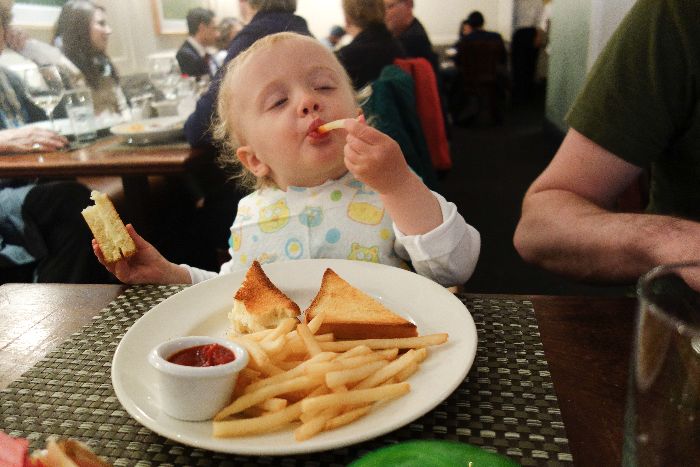 TriBeCa
Bubby's restaurant is really kid-friendly but my fave is Sarabeth's. There is the fantastic Washington Market Park playground almost exactly across the road, or you can walk a little further to the great playground at Pier 25, right on the Hudson River.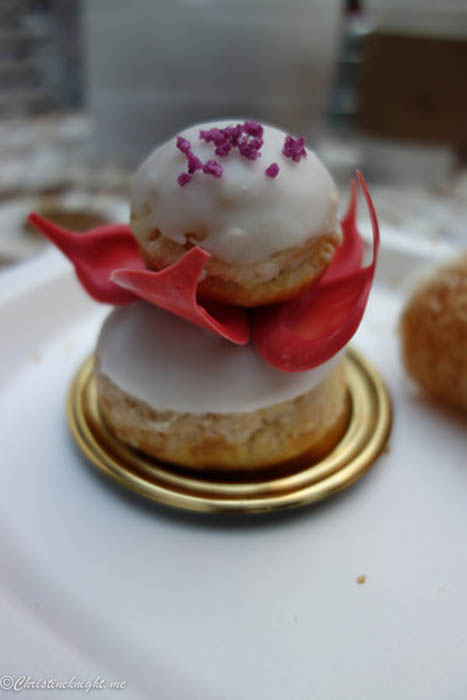 SoHo
Take a break from shopping to let kids stretch their legs at Vesuvio playground, right behind Dominique Ansel's bakery.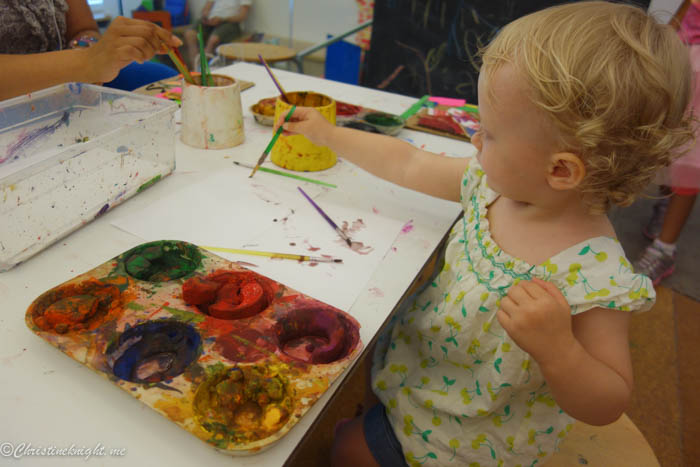 Children's Museum Of The Arts
This gorgeous SoHo facility has an all-ages drop in for their art studio, full of materials for kids to just explore and create messy masterpieces. They also have a ball room to jump in with BIG balls and story and music times. Get more tips info on spending a day here.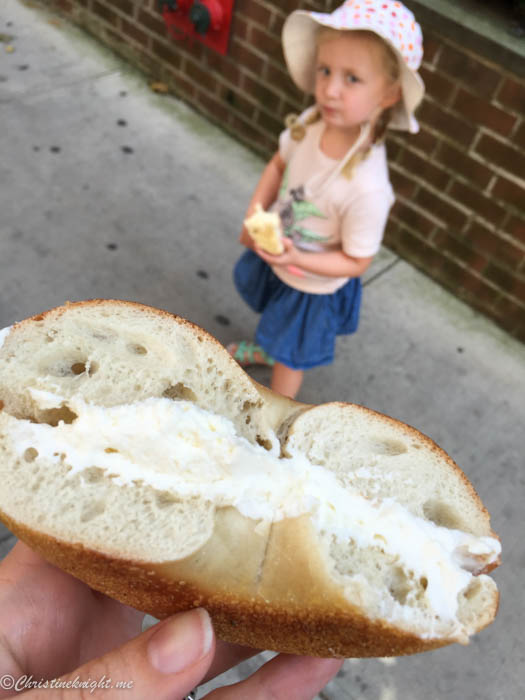 Bagels
New York does bagels like no other city. It's something to do with the water. My favourite place for bagels is Murray's. Just don't ask for it toasted.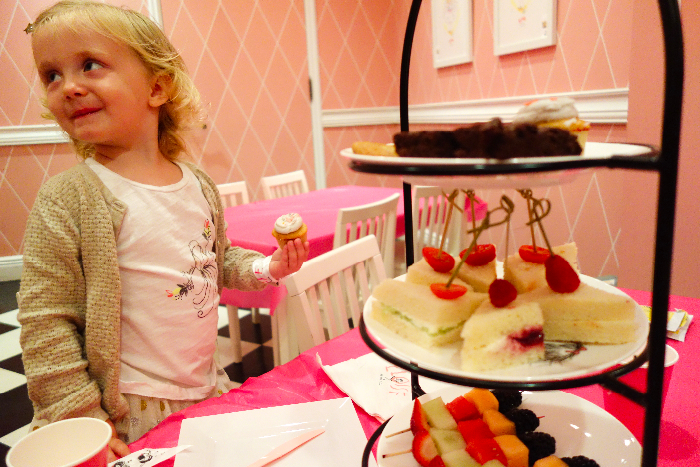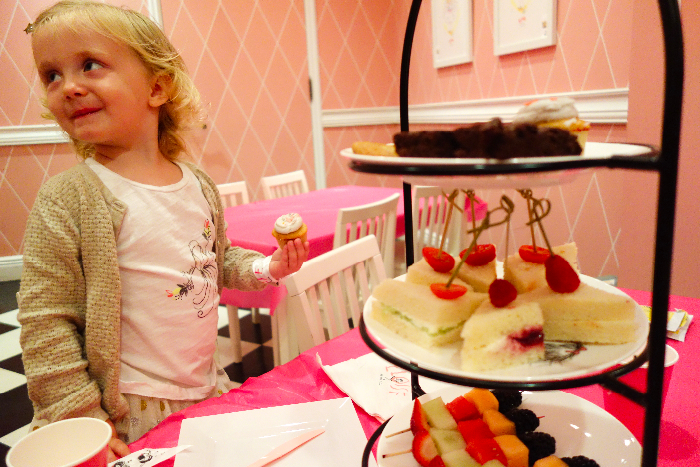 The Plaza Hotel
Little girls love having a rawther fancy tea party at the Plaza in the special Eloise room.
Madison Square
This little park has a great playground and the original Shake Shack (under renovation at time of writing), and is right across the road from Eataly (delicious kid-friendly place to grab lunch, coffee or gelato).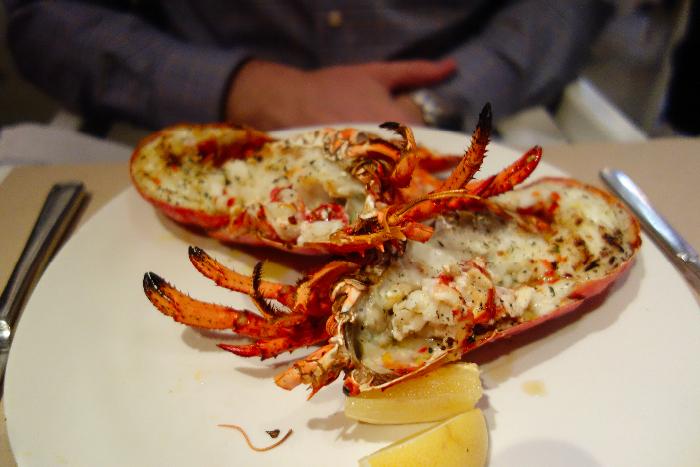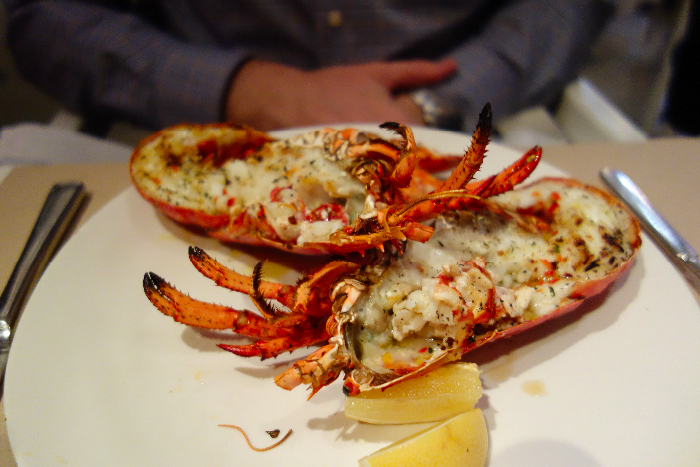 Union Square
ABC Kitchen is nearby (kid-friendly and delicious food) and it has a great playground.
14 St – Union Square Station
Oddly, the station is actually fun for kids. There are lots of the quirky Tom Otterness sculptures to spot everywhere and there are always street performers, usually musicians or dancers, performing.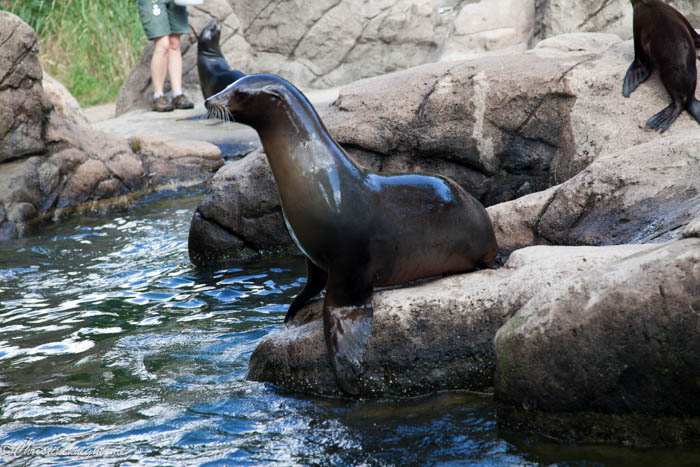 Bronx Zoo
It's not as far to get to as you'd think – a fast train trip and a good option if the kids are going a bit crazy in the city. They have a fun monorail type thing where you watch all the animals around the park, a revamped kids' zoo with a bug carousel, and a lot of space for kids to run free.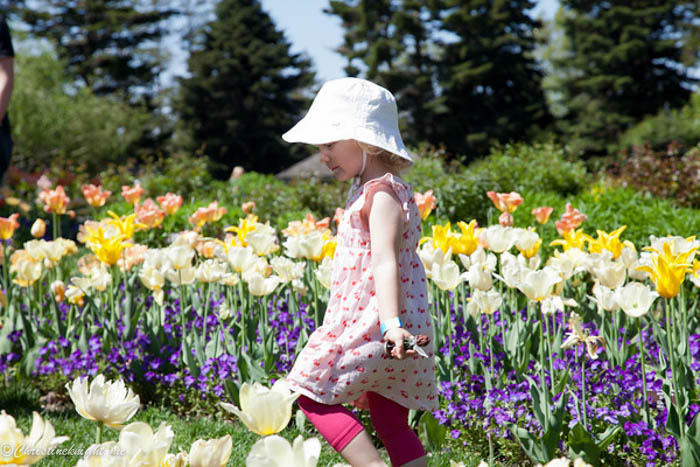 Bronx Botanical Gardens
A great trip out of the city for the day. It's particularly beautiful in spring when all the flowers and cherry trees are blooming. Check what's on as they always have great exhibitions. The food is pretty average so I'd pack my own and have a picnic lunch.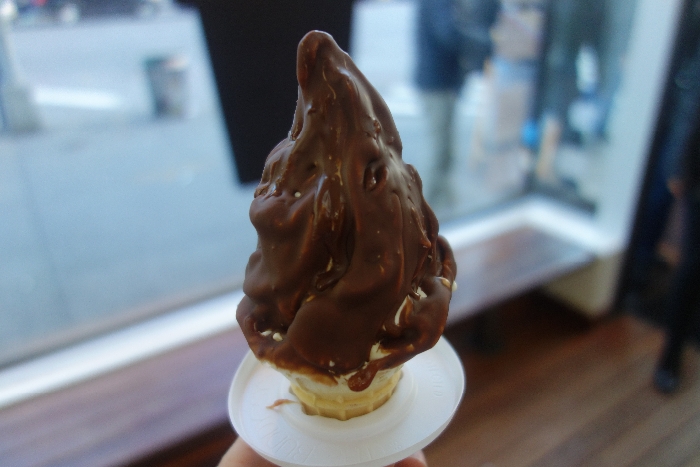 Big Gay Ice Cream
Delicious soft serve (honestly!). The shop in the West Village is particularly fun, kids love it. My fave ice cream is the Salty Pimp.
The Counter
Midtown has a dearth of decent places to eat. I love The Counter, a build-your-own burger joint that has great fries and milkshakes too, right in the middle of Times Square.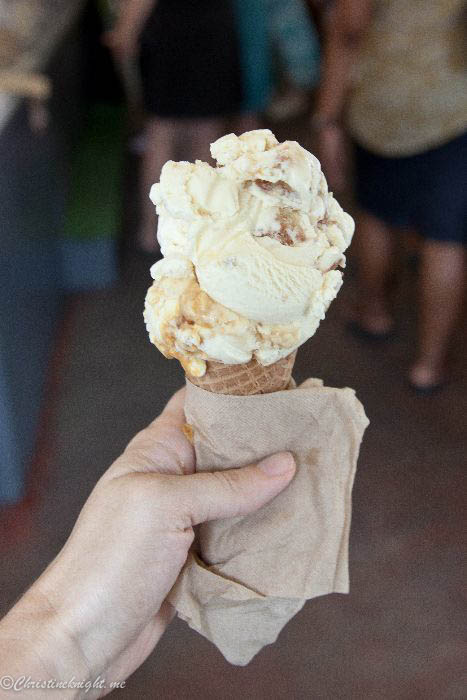 Ample Hills Creamery
Possibly the best ice cream of all time. Crazy flavours and reasonable prices, this Brooklyn ice creamery is worth the trip to Gowanus.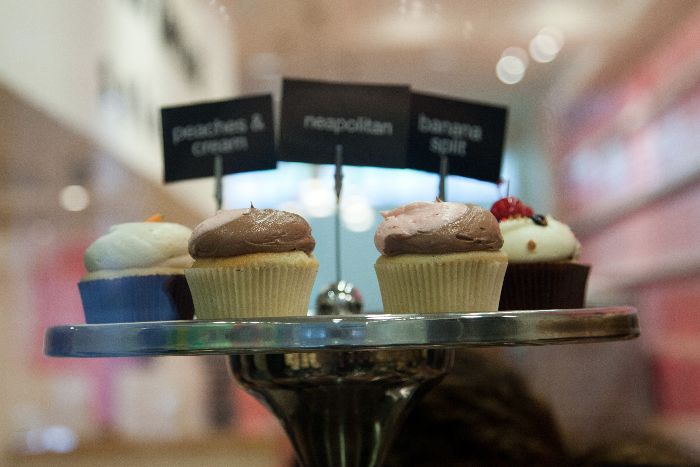 Cupcakes
There are so. many. cupcakes. My favourites are Georgetown, Magnolia, Two Little Red Hens, Butter Lane.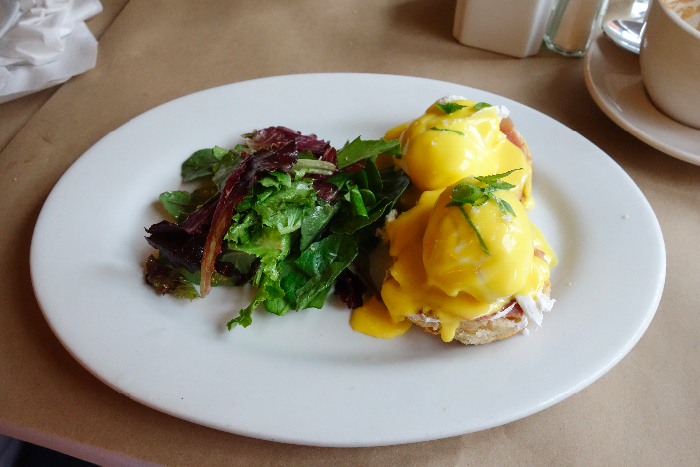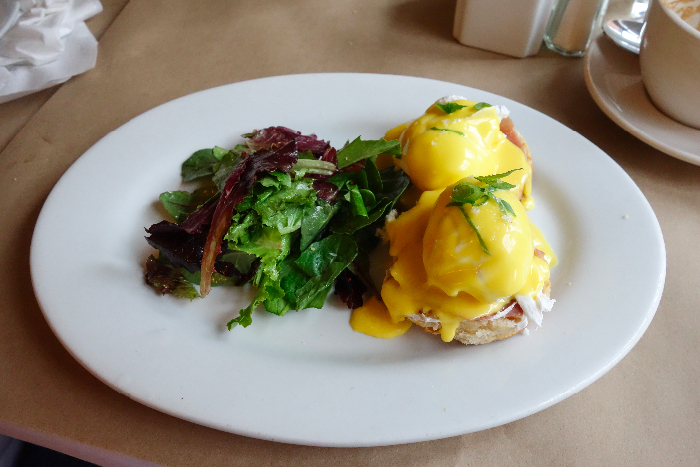 Eating Out With Kids
Again. Way too many places to list. My top choices for eating out with kids are Buttermilk Channel, Bareburger, Brooklyn Farmacy, Table 87, Sarabeth's and Balthazar. You can find my reviews on more kid-friendly restaurants here.
Getting around
Use the subway! Get a weekly pass and take kids in either an umbrella stroller or baby carrier. Find accessible subway stations here. If you need to get a car, call Uber and request a car seat.
Tipping
Tip a minimum of 15% for service in restaurants. You'll also need to tip in bars, hotel staff, cabs, nail salons etc.
Looking for more ideas on things to do in NYC?
After some cheap holiday ideas around the USA? Check out this list.