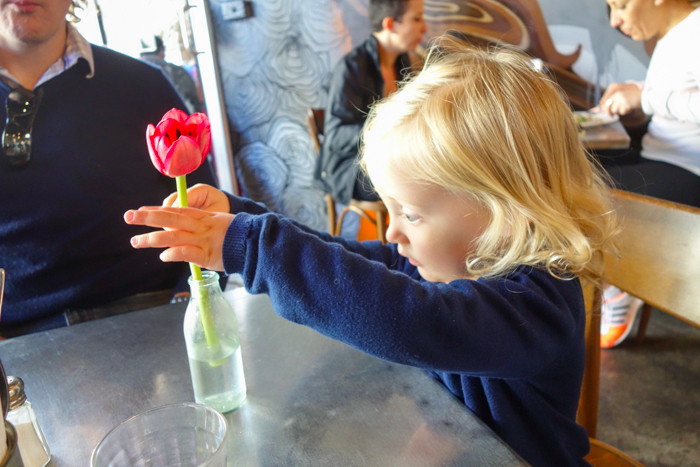 Ever in search of cool cafes that remind us of New York, Bar Contessa "a casual cafe/restaurant which brings a unique slice of New York City cool to the streets of Balmain" sounded right up our alley. In fact, on walking through the entrance, Alec remarked, "this is just like Brooklyn". Result!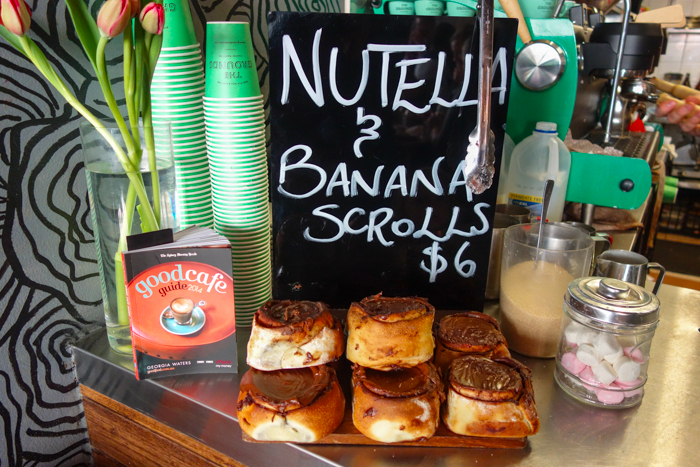 Bar Contessa is actually one of the longest-standing eateries on Darling St (it was established in 1992). The current owner and head chef, Marco Adoncello, took over almost 10 years ago. Since then, this family owned and operated cafe has become renowned for its American-inspired fare infused with Adoncello's Italian heritage. Recent renovations brought a New York-feel to the cafe, with a bold, sprawling street art mural, leather booths, bare bricks and swinging bulbs.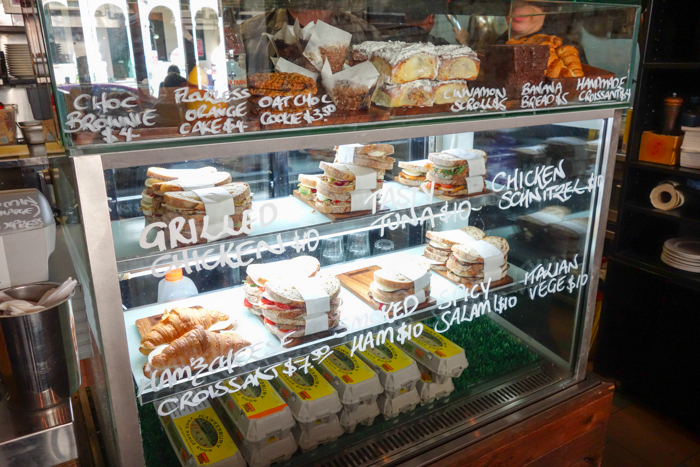 Adoncello sources his fresh produce from friends and family who operate a range of fruit, vegetable and butcher businesses within Sydney. Bar Contessa's free range eggs are delivered directly from a farm on the Hawksberry River, and their breads and sweets are delivered straight from the Luxe Bakery ovens to their café at 6am every morning.
I have to admit however, that Bar Contessa came to my attention through an Instagram photo I saw of their babyccinos. The most adorable babyccinos ever. And yes, that is what we are all about these days. Something to entertain the kid, and (hopefully!) exceptional food for the adults.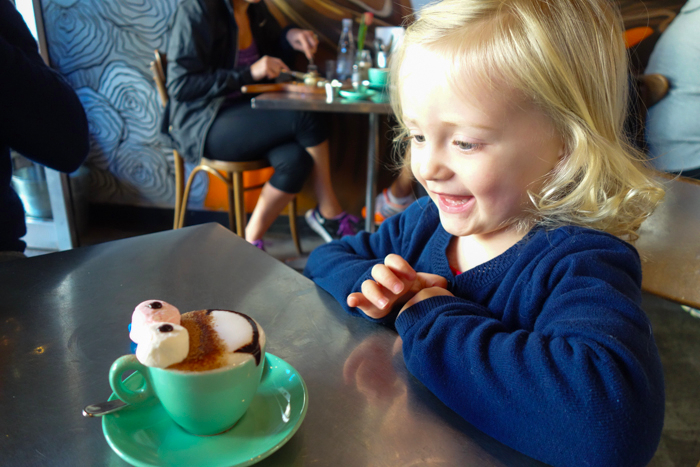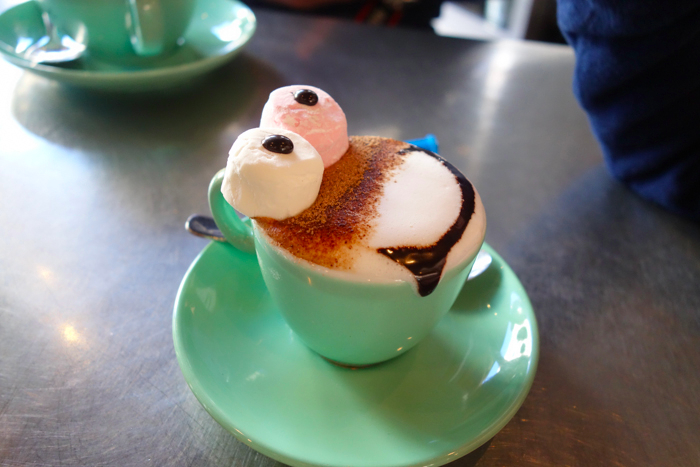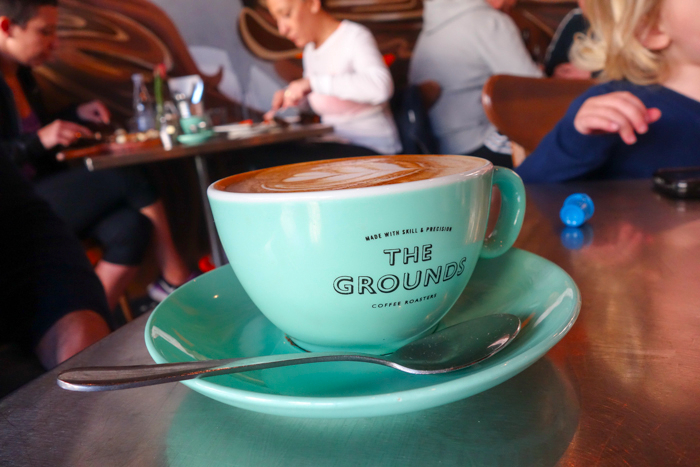 We were quickly seated during prime brunch hour on a Saturday, by a very friendly waitress. I couldn't see the famed babyccino on the menu, so I asked the waitress if they had one. She confirmed that they do indeed, have the fancypants babyccino from my instagram feed, commenting that they get a lot of families dropping in particularly to try one.
Alec and I ordered the same dish, Rosa's Breakfast Bruschetta (named after Adoncello's wife: thick slice of toasted organic soy linseed sourdough w/smashed avocado, fresh roma tomato, basil, rocket, extra virgin olive oil, balsamic reduction & free range poached egg $16.50), and we shared a side of the Chunky Beer Battered Fries (served w/ ketchup & mayo). Bar Contessa doesn't have a kids' menu, but they do make dishes to order for little ones. We asked for a small scrambled egg and sourdough as it's Miss E's current go-to breakfast dish.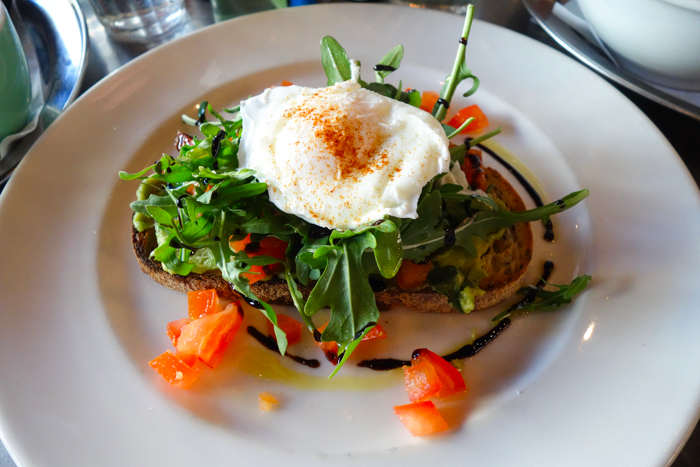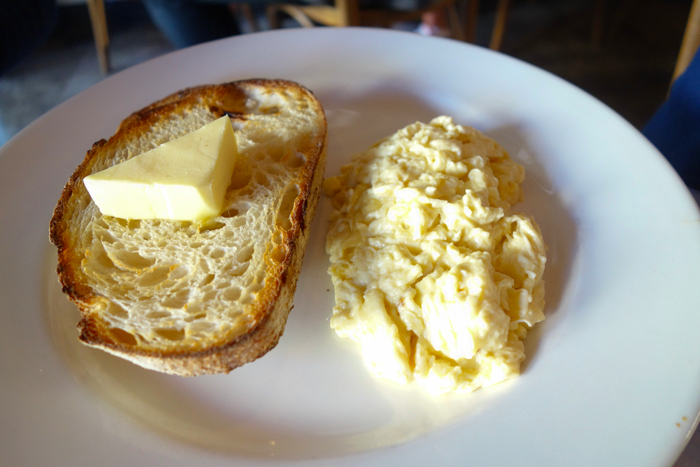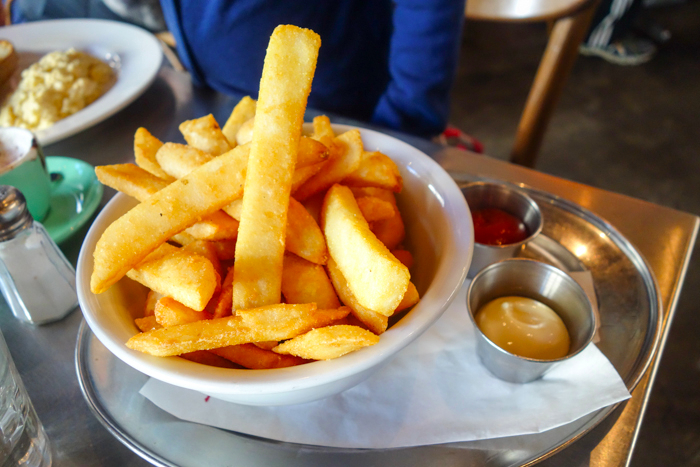 Our meals were delicious. The bruschetta had the prefect mix of creamy avocado, poached egg with balsamic cutting through it. The thick fries were to die for. Piping hot, soft on the inside, with a tasty batter that barely needed sauce.
We enjoyed our meals and entire dining experience so much that Bar Contessa is sure to become one of our regular haunts.
Last bite: There's something for everyone at this stylish, Inner West cafe.
Highchairs: No.
Stroller storage: No.
Easy access: Yes.
Change tables: No.
Kids' menu: No.
Bar Contessa
371b Darling St,
Balmain
Phone: (02) 9555 7399
Prices: $$
Hours: Daily 7:30am-3pm
Get Directions