On our first family trip to the Blue Mountains we were looking forward to stopping in at The Gingerbread House which has gained notoriety for its whimsical fairytale setting and its attention to detail in being child-friendly. We chose the Winter Solstice to mark our journey as Katoomba is filled to the brim with people celebrating from all walks of life, a parade down the centre of town and its overall festival vibe.
All I can say is that we are lucky we chose to arrive early at The Gingerbread House because no sooner had we claimed our table in the sunny outdoor courtyard did all other vacant tables evaporate and space was a premium. Jenson and Isla had fun exploring the generous outdoor playground which was exceptionally maintained with a large cubby house and play equipment whilst we waiting for our morning tea.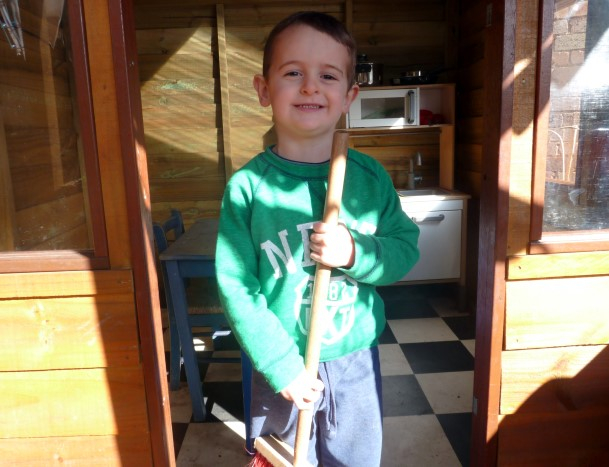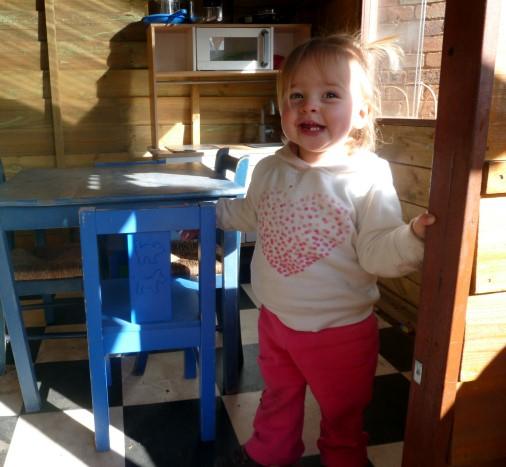 Our order of scones (choc chip with a hint of ginger with jam and fresh cream $7.50), fresh baked muffin (raspberry and white chocolate $4.50) and kid's milkshake ($3) arrived quickly and was mouth-wateringly fresh. The food and drink were demolished quickly so Ross and Isla played outdoors whilst Jenson and I went about exploring the magical candy emporium.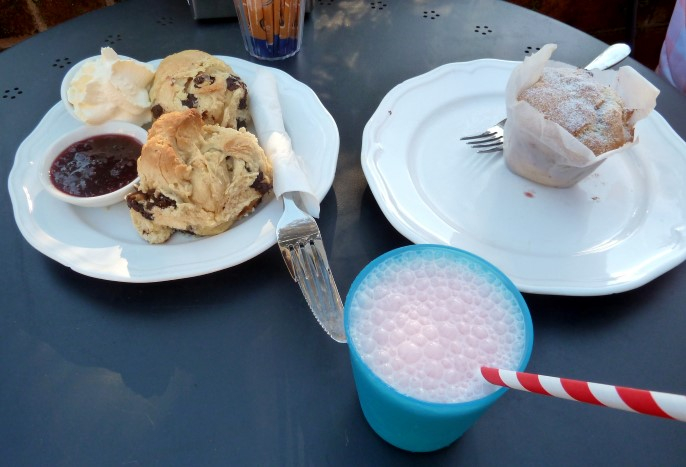 Jenson was like, well, a kid in a candy shop, with eyes as big as saucers and was more than happy in helping select a treat for each of us. He proudly carried these off for take-away.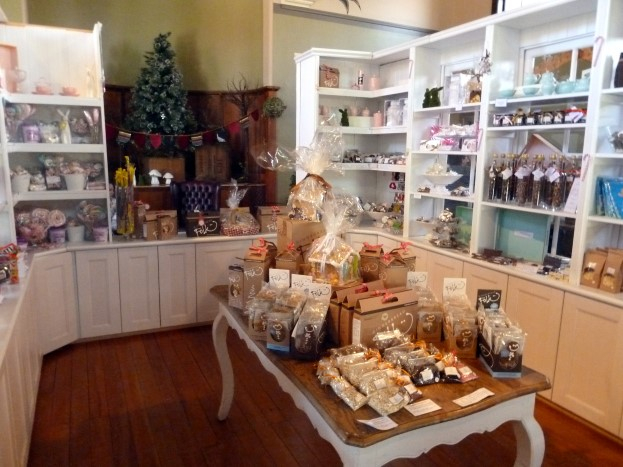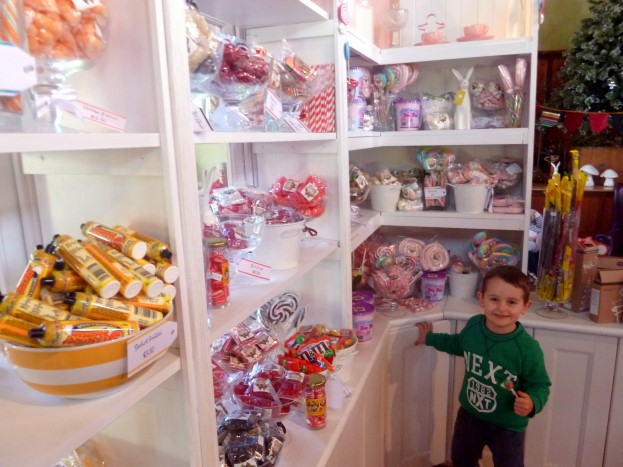 The Gingerbread House is perfectly situated for a long lazy cafe session with plenty of kid-friendly options from toast to sandwiches and those with a sweet tooth are well-catered for with cakes, muffins and ice-creams on offer. We barely took advantage of all the dining options, and skipped coffee this time as we already had our hit but will definitely be back again to sample the delights further.
Last Bite: The Gingerbread House ticks all the boxes for a kid-friendly cafe and should be on everyone's must do list for a visit to the Blue Mountains.
Highchairs: Yes.
Stroller storage: Yes.
Easy access: Yes.
Change tables: Yes.
Kids' menu: Yes.
The Gingerbread House
56 Lurline Street (Cnr Lurline & Waratah Streets),
Katoomba NSW
Phone: (02) 4784 2031
Prices: $-$$
Hours: Daily 9am-5pm
Get Directions