Centennial Parklands is the meeting place of any inner-Sydney or Eastern suburbs localite who crave open spaces but are not afforded one with the cramped city lifestyle. Fortunately for them (and the rest of Sydney-siders) they have got it right when thinking about what families need. There are two parts to the dining options, and on a chilly Sunday morning we chose the more casual affair at the Centennial Parklands Kiosk.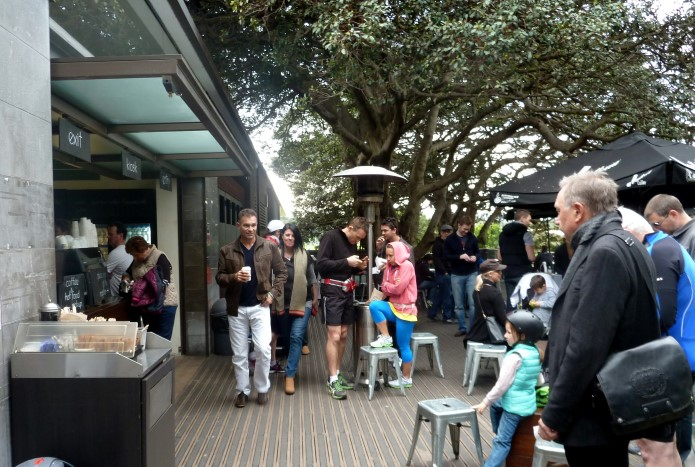 The Centennial Parklands Kiosk offers a grab and go style affair with a standard cafe menu, yet tailors to a more delectable pallet with gourmet sandwiches and salads as well. Be prepared to wait for your coffee, but thankfully it is worth it with a hot quality brew served up. We opted for a large coffee ($4.30), toasted banana bread ($5) and a mini carrot cake ($2.60), all were fresh and tasty.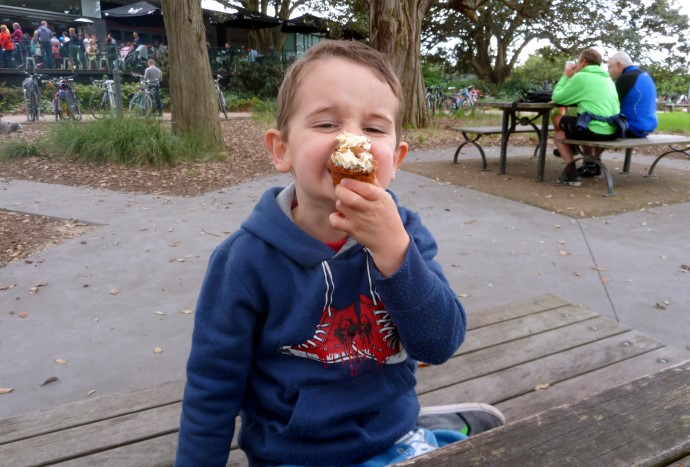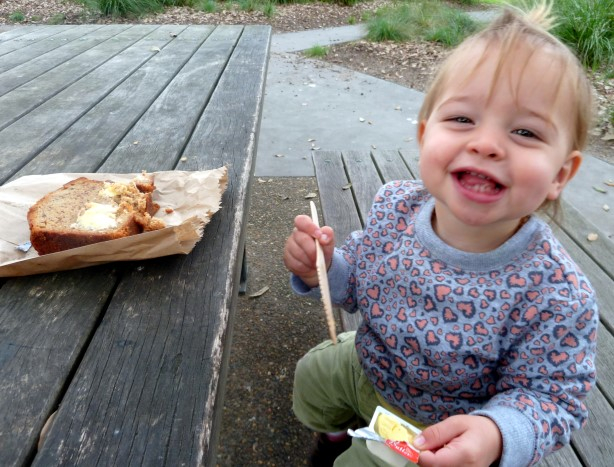 There is plenty of space to park your designer pram, bikes, scooters and other wheeled devices (no pony parking sorry!) and a good amount of tables which turn over pretty quickly. Otherwise there are ample park benches and tables nearby. The Centennial Parklands Kiosk is also located right next to the children's playground allowing you to sip your coffee in peace whilst the children burn off some steam. A win for all!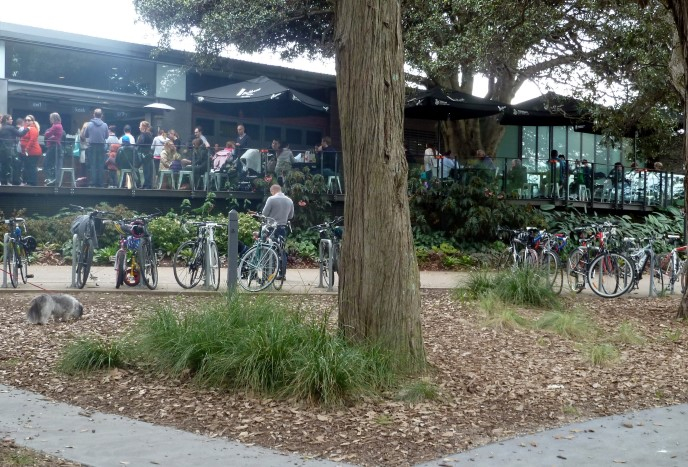 Last Bite: Centennial Parklands Kiosk is a great starting point for a day in the park with good fresh food and quality coffee. 
Highchairs: No. (There are a lot at the more formal Cafe next door)
Stroller storage: Yes.
Easy access: Yes.
Change tables: Yes.
Kids' menu: Not dedicated, but kids won't starve.
Centennial Parklands Kiosk
Grand Drive,
Centennial Park NSW
Phone: (02) 9380 9350
Prices: $$$
Hours: Monday-Friday 7.00am – 4pm, Saturday – Sunday 7.00am – 5.00pm
Get Directions

Katia Barker is a 30-something stay-at-home mum to two beautiful (though sleep-adverse) children (Jenson 4 3/4 and Isla 22 months). Pre-baby life rendered a highly organised, efficient and calm advertising professional whose outlook on life was to absorb all of what life would throw at her. Now, all that is being thrown at her is food in its various incarnations. Katia's new future includes educating and opening her children up to what the world has to offer, including food! and renovating her dream home (oh and getting that haircut which is seriously overdue!).