Kitchen By Mike is a baby-friendly brunch find. In fact, it's a Saturday morning staple with my family. It's such a great little find that I almost don't want to share it. Almost.
This Saturday morning, like all Saturdays, Baby Lukas and I rocked up to Kitchen By Mike's to meet my husband, Lorin, his cycling mates, and his cycling mates' partners and children. The place is an old warehouse, so not only is it large enough to accommodate a dozen prams, it also fits all the mens' bicycles and related gear.
After a quick trip to the counter to order food, Baby Lukas and I made our way over to join our over-spandexed men who were sitting at one of the large share tables. The share tables are great and almost ensure that you can always find a place to sit. Plus, you pay for your food and drink on ordering, which makes for quick getaways (necessary when Baby Lukas nuclear reacts mid-way through brunch, a common event).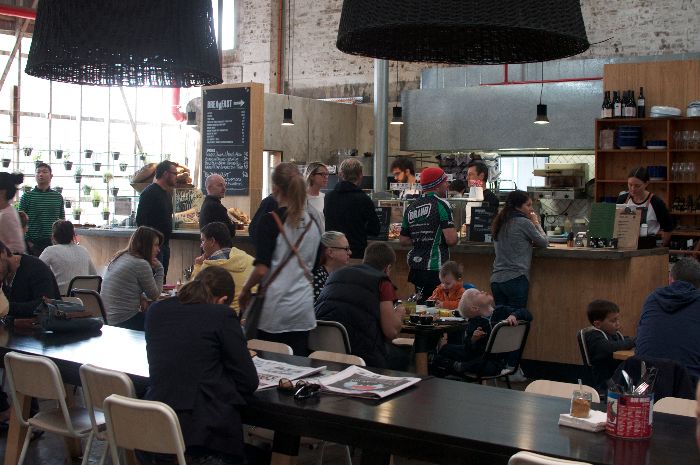 What really makes Kitchen By Mike a great place to brunch is that the food is fantastic. The menu is simple but the ingredients and combinations are mouth-watering. Try the Eggs Benedict: it will redefine (and potentially spoil, in a good way) the dish for you. At the very least it will keep you coming back for more. Today even Baby Lukas tried to get into his dad's hollandaise sauce when I wasn't looking. If sweets such as pancakes are your thing, try the Sourdough Pancakes with Lemon Curd. It's a foodies delight.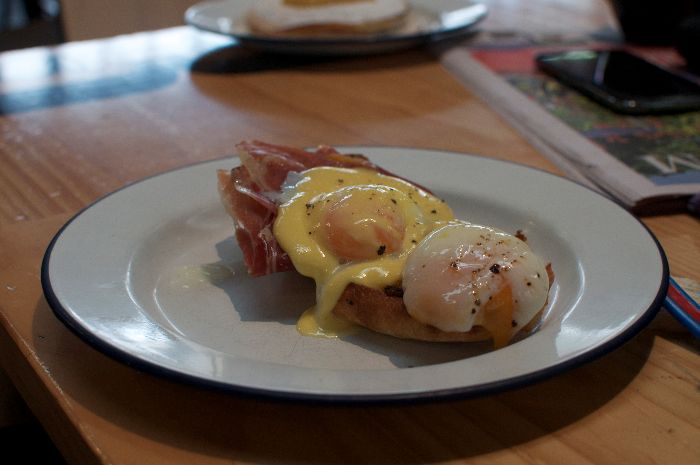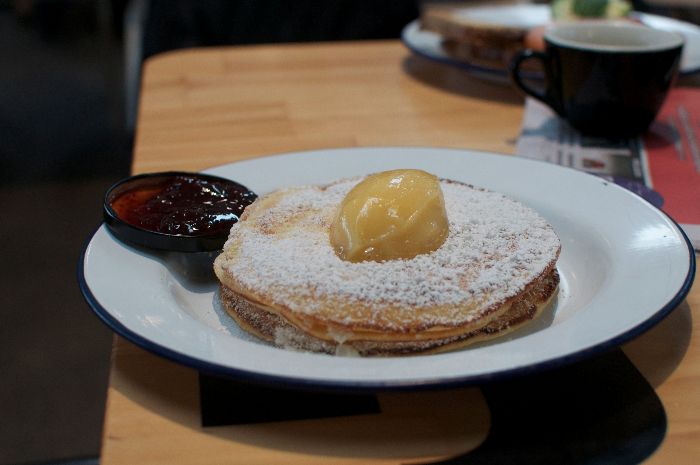 The food comes out quickly, but for impatient toddlers, there's a shop adjacent to the café, which sells very cool Koskela housing décor, and includes a kids' area for play. Well, at least I think it's for play. No one ever tells us not to play there, and today was no different. It's also a great place to take out-of-towners. They'll be very impressed!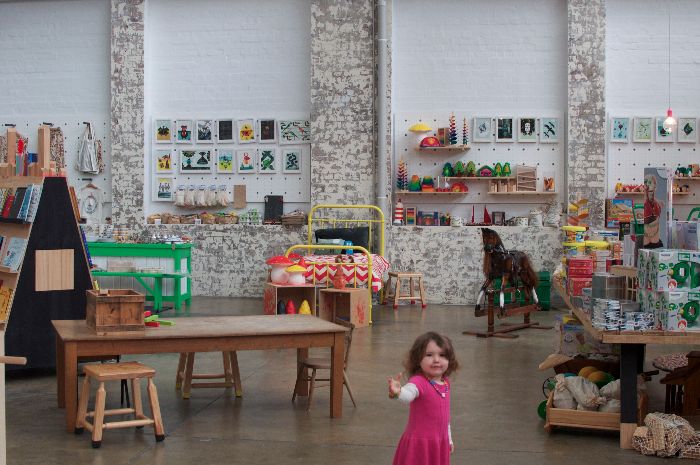 Today, Baby Lukas was a model baby: no quick exit was needed, and we were able to enjoy our meals at our leisure. On our way out, I saw someone else being served the Eggs Benny, and the only thought I had in my head was "can't wait until next Saturday!".
Last bite: If you're looking for a go-to baby- and toddler-friendly brunch place that serves delicious food, has easy parking a big space for kids to play, Kitchen By Mike is the go.
Highchairs: Yes.
Stroller storage: Yes.
Easy access: Yes. There's a ramp. Street parking is also easy.
Change tables: Yes.
Kids' menu: No.
Kitchen By Mike
85 Dunning Ave
Roseberry, NSW 2018
Phone: (02) 9280 0999
Hours: Mon-Fri 7am-4pm, Sat-Sun 8am-4pm
Get Directions